Blockchain Development Company
We help startups and enterprises leverage the decentralized network, built solutions on blockchain and introduce a new level of transparency, efficiency and automation into business processes.
Custom Blockchain Software Development
With years of experience in blockchain technology, we excel at delivering custom blockchain software solutions and help our clients develop enterprise dApps.
Blockchain Development Services
Our approach to blockchain technology consulting begins with what, why and how blockchain can benefit your enterprise solution and bring trust and transparency to the system.
dApps Development
From ideation to design and development, our blockchain developers build enterprise-grade decentralized applications to help clients accelerate time to market and maximize ROI.
We develop, deploy and manage blockchain supply chain solutions for various industries that offer complete transparency at every step of the product's journey.
Custom Blockchain App Development
With expertise in multiple blockchain platforms, including Tezos, Hyperledger, Corda, Tron, Stellar and EOS, we build scalable, robust and custom blockchain software solutions for enterprises and startups.
Our smart contract development team can develop and deploy smart contracts for public and private blockchain networks. We have built smart contracts for crowdfunding, blockchain supply chain solutions and various dApps.
Decentralized Exchange
Our blockchain development team creates hack-proof and robust platforms on Android and iOS to enable the real-time exchange of digital currencies securely and efficiently
Blockchain Wallet Development
Our blockchain developers build robust blockchain wallet applications that can hold a wide array of digital assets and currencies and offer the ability to check balance and track history.
Tokenization can eliminate volatility and bring more liquidity to a wide array of assets. Our blockchain development team can help you tokenize any asset you want, ensuring trust, transparency and efficiency.
Blockchain Solution Platforms
Hashgraph
Fair, Fast and most secured acrylic graph DLT.
Hyperledger
A provisioned private network meant to share data and process for enterprises
Ethereum
A decentralized public platform that runs dApps
Stellar
Stellar is an open platform for building financial products that connect people everywhere.
EOS
EOS is a decentralized blockchain, which can process fast and free transactions.
Corda
Corda is an open source blockchain platform for businesses.
Our Blockchain Development Work
Freight tracking solution enables shippers, logistics companies, brokers and carriers to track shipments with increased accuracy in real time. The platform handles data exchange and transactions securely over the blockchain platform, ensuring shipments without delays and frauds. The platform can handle millions of events without friction and track shipments end-to-end.
Pharmaceutical Supply Chain
Blockchain-based Pharma Supply Chain Solution
To track the movement of drugs from the manufacturer to the end consumer at global locations.
Blockchain Technology helps to maintain trust between all parties by capturing records from every location to the chain, eliminating paperwork. Ensuring no counterfeit medications slips because of the lack of traceability. Ability to identify stock locations in case of a medical recall.
Pharmaceutical Supply Chain
Blockchain-based Pharma Supply Chain Solution
To track the movement of drugs from the manufacturer to the end consumer at global locations.
Blockchain Technology helps to maintain trust between all parties by capturing records from every location to the chain, eliminating paperwork. Ensuring no counterfeit medications slips because of the lack of traceability. Ability to identify stock locations in case of a medical recall.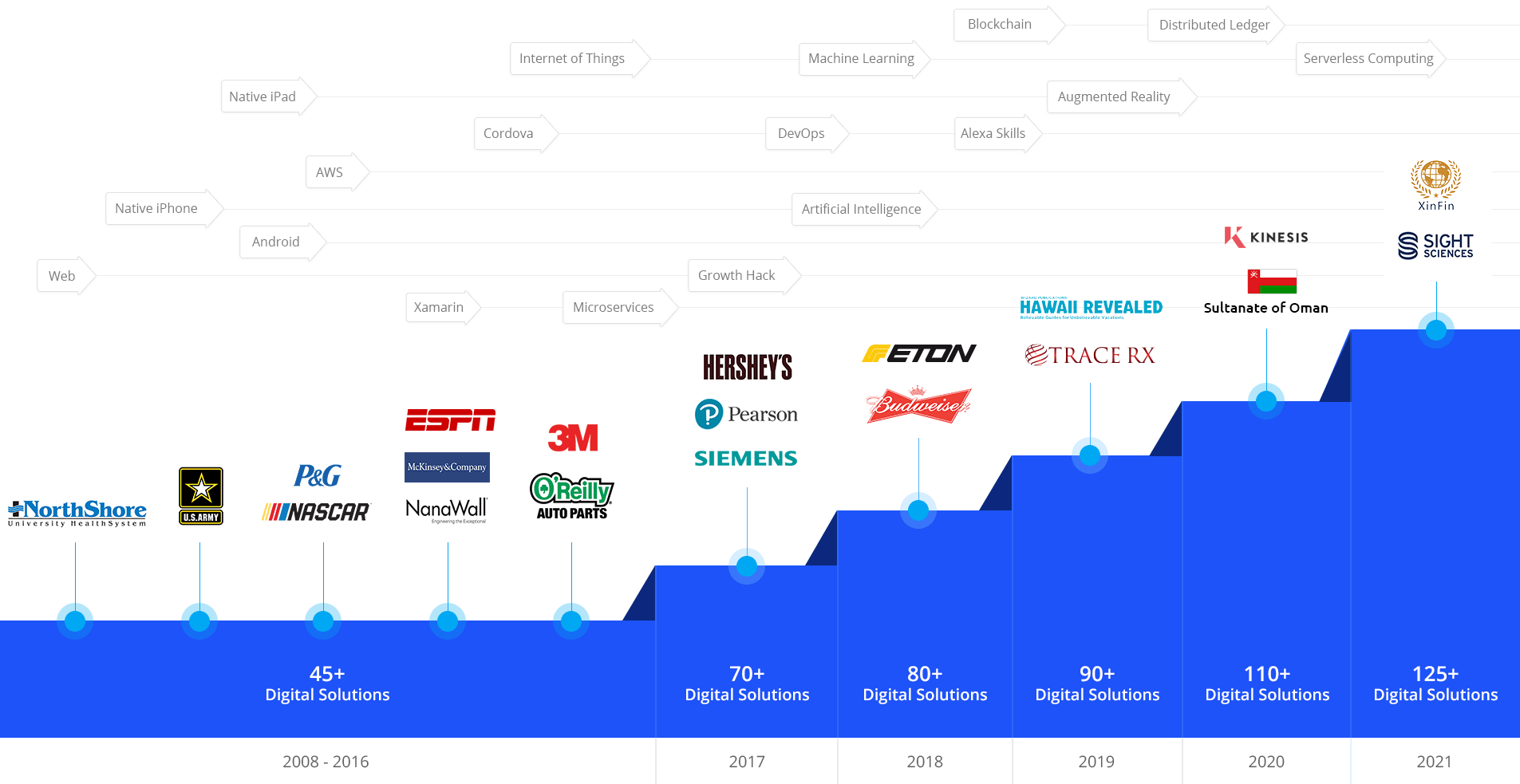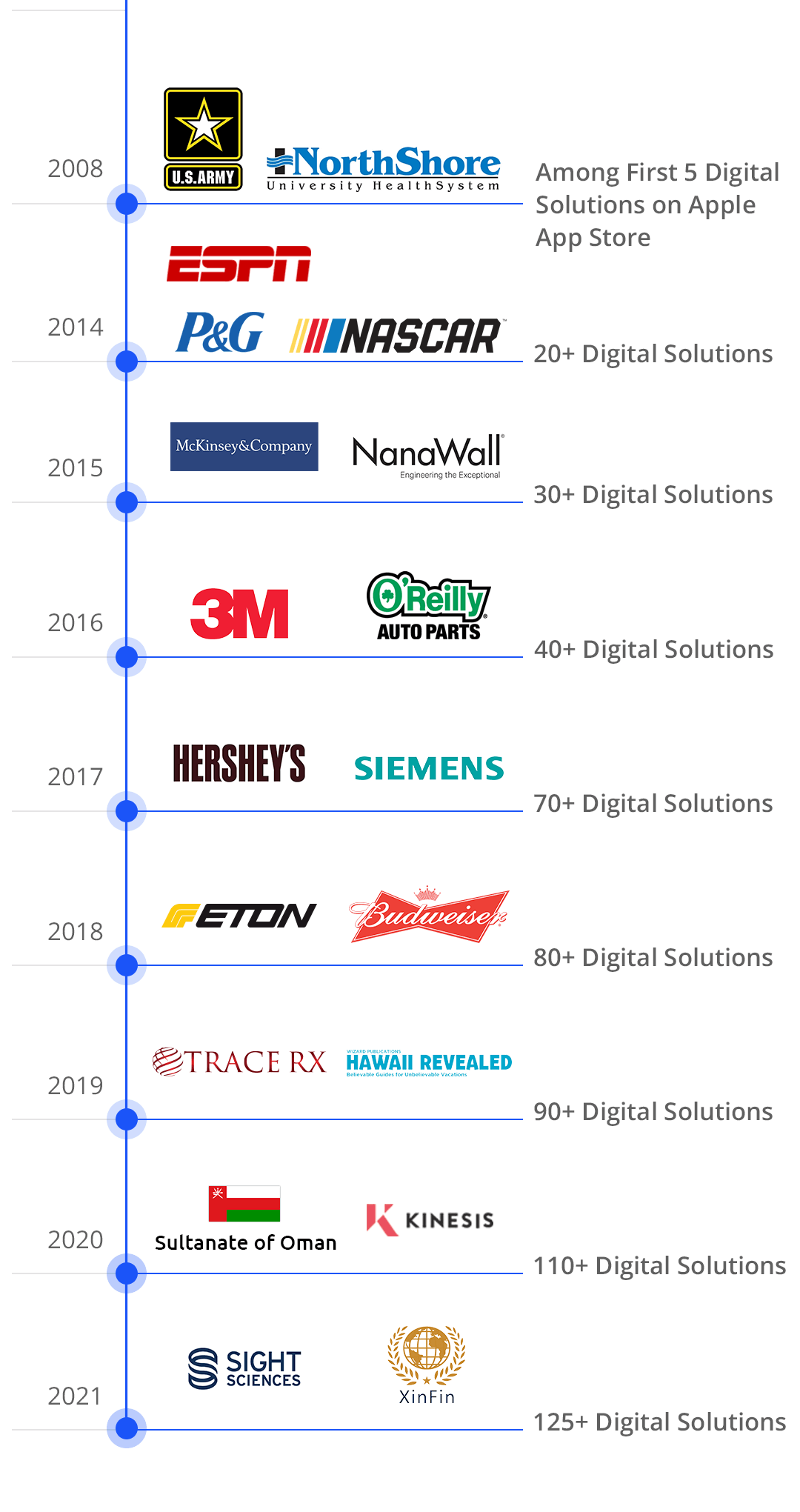 OUR BLOCKCHAIN APPLICATION DEVELOPMENT PROCESS
We convert ideas into practical applications that are scalable and reliable. We recommend following a process to test quickly and get product maturity at an early stage. With the experience of building 100+ digital platforms for clouds, apps, and blockchain companies, we have tailored our process to match the ongoing blockchain industry changes.
We help our clients to identify the potential of blockchain for their organization. We do market research, project's feasibility assessment, analysis of blockchain platforms, tools, right features prioritization.
USER EXPERIENCE AND TECHNICAL DESIGN
As a Blockchain development company, we deliver high-fidelity designs while ensuring a seamless user experience. The technical design contains system blueprint design, including technical component definition, user stories and database design of the platform.
From ideation to design and development, our blockchain developers build enterprise-grade applications to help clients accelerate time to market and maximize ROI..
DEPLOYMENT
Get access to the platform in the right hand at the right stage. Our blockchain development team deploys permissioned and public blockchain on-premise or on the cloud.
MAINTENANCE
We monitor, maintain and provide support for managing new OS releases, 3rd party upgrades, and new releases. Our blockchain developers are available to help resolve any critical problems.
MIGRATION AND UPGRADES
We help you in moving your existing solution to the blockchain. We ensure to create a roadmap for testing, migration and updation. We understand the need to keep the business process running and not have any downtime.
Meet Our Blockchain Experts
Dedicated Development Team
Our team of developers is highly qualified and dedicated to delivering quality development services to clients.
Team Extension
Our team extension model is intended to help clients who want to extend their team with the right expertise required for their project.
Project-based Model
Our project-based model and software development specialists are there for customer collaboration and specific client project engagement. 
1. Contact Us
Fill the contact form protected by NDA, book a calendar and schedule a Zoom Meeting with our experts.
2. Get a Consultation
Get on a call with our team to know the feasibility of your project idea.
3. Get a Cost Estimate
Based on the project requirements, we share a project proposal with budget and timeline estimates.
4. Project Kickoff
Once the project is signed, we bring together a team from a range of disciplines to kick start your project.
Start a conversation by filling the form
Once you let us know your requirement, our technical expert will schedule a call and discuss your idea in detail post sign of an NDA.
All information will be kept confidential.
OUR BLOCKCHAIN SOFTWARE DEVELOPMENT PORTFOLIO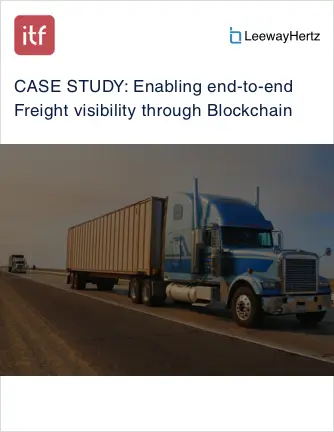 We have built a comprehensive blockchain software solution for the management of shipments to provide freight visibility to every stakeholder, including customers/shippers, brokers, carriers, and drivers.
We have successfully built a web-based application on blockchain for TraceRx. TraceRx is a Platform for Tracing the Shipment of Drugs. It allows the UNO to trace the distribution of free drugs and identify inefficiency and losses.
Blockchain is the building block of a Decentralized Metaverse for it regulates areas like digital proof of ownership, NFTs), governance, transfer of value through crypto, interoperability and more.
read more
Featured as Top Blockchain Development Company
FAQs
Do you also have these questions?
What is the Blockchain Development and benefits ?
A blockchain is a decentralized digital ledger that exists on multiple computers at the same time. It is a chain of blocks that contain records of information with a unique hash value that makes tampering with the data impossible. Development of applications or platforms using blockchain technology is defined as the blockchain development. It can bring trust and transparency to the business ecosystems with their ability to store immutable data.  We are a blockchain development company who can provide the blockchain development services right from building a PoC to setting up a decentralized application, deploying it on the cloud or on-premise and maintaining it after the development stage.
What Blockchain Development Platforms do we work on?
As the businesses have started to adopt the potential of blockchain by developing blockchain business application, the demand for the blockchain development platform is skyrocketing.
We understand that there are many blockchain platforms available in the market; therefore, we invest our valuable time in the right kind of platforms that offer scalability and security to blockchain apps.
As a leading blockchain development company, our blockchain developers have expertise in working on the following blockchain development platforms:
Ethereum
Hyperledger Fabric
Hyperledger Sawtooth
Hyperledger Indy
Tron
Stellar
EOS
Corda
Hedera Hashgraph
We have selected the above platforms for blockchain development based on the factors mentioned below:
Development Status of the Platform
Languages supported by the Platform
The popularity of the Platform
Type of Blockchain Permission
Smart Contracts functionality
To read an in-depth analysis of different blockchain platforms, read our article on Blockchain Platforms.
How to hire the right Blockchain Development Company?
Since the blockchain development is still new for many enterprises and startups, selecting the right custom blockchain development firm could be a challenge for you. Not every custom blockchain development firm can work the way you want; therefore, it is necessary to do a due-diligence while hiring the company for your project.
We have compiled a list of questions that you should ask a blockchain software development company when hiring them.
Following are some of the questions you should consider asking the blockchain application development firm:
How many years of experience does a company hold in the market?
What is the size of the team?
What industries has a company worked with?
What blockchain platforms a company works on?
Does the company provide end-to-end blockchain software development services?
What is the cost model for a company?
What technology stacks are used by a company for blockchain development?
How many blockchain projects the company has delivered?
The right blockchain software development services company should be able to answer all the above questions. Make sure you consider the above scenario while hiring the blockchain company.
What are the business applications of Blockchain?
Blockchain technology has now moved from the geek tech phase to mainstream acceptance. From healthcare to banking, supply chain, insurance and digital identity, countless blockchain business applications are transforming the way data is accessed and stored.
Following are some of the Blockchain Business Applications:
Insurance
Healthcare
Lending
Digital Identity
Supply Chain and Logistics
Media and Entertainment
Real Estate
Government Operations
Waste Management
Real Estate
To know more, read this article : Blockchain Technology Explained
Whether your blockchain project involves banking, healthcare, digital identity, media and entertainment or any other use case, we stand ready to be your blockchain technology partner and help you experience the potential of blockchain in your business case.
What is our Blockchain Development Process?
We know that anything written to the blockchain or smart contracts cannot be deleted or altered. Therefore, we always ensure to follow the right strategy when it comes to the blockchain implementation.
Our team has created a right approach to building blockchain applications and we follow a step-by-step blockchain development process using the agile methodology.
Following are the stages involved in the development of blockchain application in chronological order: 
Ideation
Selection of Blockchain Platform
Blockchain Ideation to identify other technology stacks for the application
Development of PoC or Prototype
Visual and Technical Designs
Blockchain App Development
Blockchain App Deployment
Maintenance and Upgrades
To know more about our blockchain development process, click here.
Can I select my preferred Blockchain Development Team?
Yes, you can hire the blockchain development team according to your requirements and preferences. We will share the resumes of our blockchain developers for your blockchain development team. Then, you can select the one that meets your requirements and that team of developers works dedicatedly on your project.