Custom App Solutions for Logistic and Transportation Business
We develop technology solution to simplify logistic processes and overcome operational hurdles
Custom App Solutions for Logistic and Transportation Business
We develop technology solution to simplify logistic processes and overcome operational hurdles
Bring Innovation to your Operational Needs
Traditional workflow of the logistic industry is changing. We build technology solutions to help companies speed up operations and cut cost.
Streamline business and make it efficient
Solutions that automate everyday operational tasks. Get real-time updates, reduce redundancy and make work simpler.
Better Communication
Improve communication between customers, suppliers and intermediaries. Bring stability and transparency in the business.
Tracking Shipment and Delivery
Increase security, cut fuel expense, control work time, increase productivity of drivers through real-time tracking system.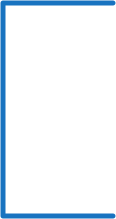 71% of shippers emphasized on the use of real-time analytics to the success of ongoing client relationship"
2017 Third Party Logistic Study

LeewayHertz was flexible in adding smaller features along the way. We found something that might be useful to add to the app, and they responded and acted quickly. Their process worked well.
Pia Seeberger


Leewayhertz knows its craft and the teams are experts at iPhone and Android app development. They're highly focused and they delivered what they proposed.
James Unwin
Paul Amador, Solutions Specialist
(877) 801-8115, paul@leewayhertz.com
Hi, please answer the following questions to get an estimate.