Industry 4.0 :Digital transformation in the manufacturing industry
We provide solutions to simplify operations, reduce cost, and improve information flow across the manufacturing sector
Industry 4.0 :Digital transformation in the manufacturing industry
We provide solutions to simplify operations, reduce cost, and improve information flow across the manufacturing sector
Technology offers a range of benefits to a manufacturing business. We can help you
explore new technologies that are result and profit driven.
Product trouble shooting
Develop utility tools for your staff and customers to trouble shoot problems.
Improve information flow
Make information visible to all. Bring better co-ordination between departments.
Reduce operational cost
Use new technologies and ideas like machine learning, computer vision to cut down operational cost.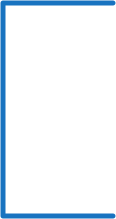 "44% of enterprises lose revenue on account of poor interdepartmental cooperation"
IDC

LeewayHertz was flexible in adding smaller features along the way. We found something that might be useful to add to the app, and they responded and acted quickly. Their process worked well.
Pia Seeberger


Leewayhertz knows its craft and the teams are experts at iPhone and Android app development. They're highly focused and they delivered what they proposed.
James Unwin
Paul Amador, Solutions Specialist
(877) 801-8115, paul@leewayhertz.com
Hi, please answer the following questions to get an estimate.