Industry 4.0: Digital transformation in the manufacturing industry
Ride the wave of Industry 4.0. Whether it's data exchange, IoT, cloud, cognitive computing or machine learning, we have the expertise to take you to your goals.
Industry 4.0: Digital transformation in the manufacturing industry
Ride the wave
Technology is surging ahead at a rapid pace and brings with it, many advantages. LeewayHertz is
your trusted partner as we're here to help you leverage the many transformations and benefits that come with Industry 4.0.
Automate for greater efficiency
Automate production processes with custom apps to get the highest levels of efficiency.
Improve information flow
Improve the flow of information, and through it, the coordination between different departments, with solutions built just for you.
Reduce operational cost
Use new technologies and ideas like machine learning, computer vision to cut down operational cost.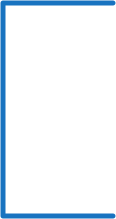 "44% of enterprises lose revenue on account of poor inter-departmental cooperation"
IDC

LeewayHertz was flexible in adding smaller features along the way. We found something that might be useful to add to the app, and they responded and acted quickly. Their process worked well.


Leewayhertz knows its craft and the teams are experts at iPhone and Android app development. They're highly focused and they delivered what they proposed.
Augmented Reality, Manufacturing
How Sales Teams Can Leverage Augmented Reality for Product Demos
Sales teams in manufacturing companies are using Augmented Reality (AR) for the client meetings, events and site visits to give their customers a WOW experience.
Talk to one of our experts to become a leader in Industry 4.0.
Get an estimate for your app idea. We do not spam.