Solana Blockchain Consulting
We are a one-stop solution for all kinds of Solana Blockchain development, right from wallet development and payment solutions to developing DeFi, dApps, and NFT marketplaces.
Our Solana Blockchain Consultation Services
Strategic and Technical Analysis
Conducting a strategic and technical analysis of your business needs is an integral part of our Blockchain consultation process. A thorough analysis helps understand your business prospects and leverage the speed, scalability and implementation of Solana Blockchain for your projects.
Solana Proof-of-Concept
We create a Solana Proof-of-Concept that integrates viable and robust features for your Blockchain projects. Our value-driven Solana POC are created keeping in mind your business and project requirements while focusing on optimum returns.
Solana Blockchain Consulting
From the creation of smart contracts to decentralized application and NFT marketplace development on Solana, our team offers a broad range of Blockchain consulting services. We can help leverage the various applications and impacts of Solana specific to your enterprise.
Solana App development and Consulting
We offer dApp development and consultation services to help you launch interactive and scalable dApps on the Solana Blockchain. Peer2peer lending, token swap, wallet development and payments are a few among other things we take care of when developing dApps for your business.
Get in touch with us to scale-up your Blockchain project with Solana!
Resources and Tools We Use for Solana Development
1Sol
1Sol is a cross-chain DEX aggregator for decentralized protocols on Solana. We use 1Sol to ensure seamless, secure, and efficient operations on DeFi platforms.
Solana CLI
We use Solana CLI to build and develop Solana-based solutions that can facilitate interaction with the Solana Blockchain via a command line.
Solana Explorer
With Solana Explorer, you can trace and monitor transactions and accounts deployed on the Solana Blockchain.
Rust
We create and execute smart contracts using Rust, the programming language for Solana development.
Start a conversation by filling the form
Once you let us know your requirement, our technical expert will schedule a call and discuss your idea in detail post sign of an NDA.     
All information will be kept confidential.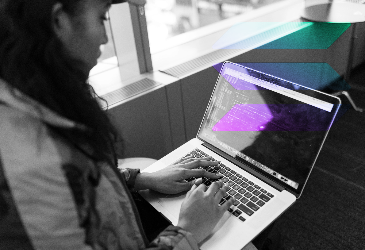 Solana is one of the fastest blockchains for a smooth dApp development with features like minimum gas fee and cross-chain dApp hosting.
read more