Solana Powered Decentralized Exchange
Attract worldwide crypto traders with our Solana-powered Decentralized Exchanges, designed for user sovereignty, speed, 24/7 liquidity and permission-less trading.
A centralized and traditional mode of exchange has the intervention of an intermediary/third party between two parties. This intervention in traditional exchange makes the transaction process vulnerable to risks like hacking, market manipulations and credential manipulations. As the peer-to-peer transaction is not feasible in a centralized exchange, it charges high transaction fees, especially in a large amount of trading.
Solana-powered Decentralized Exchange is a fit solution for the problem of centralized and traditional exchanges. Our Decentralized Exchange Solution solves the problem by empowering our clients with a fast peer-to-peer exchange, eliminating intermediaries. Using decentralized exchange solution, you can safely mitigate hacking risks, avoid fake trading and market manipulation. With our robust exchange solutions, you can also maintain anonymity as they do not require any know-your-customer (KYC) forms.
Want to implement a Solana decentralized exchange solution? Connect with our Solana experts for custom exchange solutions.
Benefits of Our Solana Decentralized Exchange Solution
Range of Services
We ensure the complete functionality of our Solana-powered DEXs through end-to-end services like tools development, integration, smart contracts & wallet development and maintenance & upgrade.
No Intermediaries
Our Solana Decentralized Exchange solution helps eliminate the involvement of middlemen in crypto trading and exchange.. The identities remain anonymous with our peer-to-peer decentralized exchange solution.
24 by 7 Liquidity
Our Solana DEXs is truly decentralized yet efficiently provide 24/7 liquidity with the aid of the Automated Market Maker (AMM) protocol that resolves the liquidity issue through liquidity pools.
Minimum Cost
Our Solana-powered decentralized exchange solution eliminates intermediaries, reducing an additional intermediary cost from the overall exchange cost.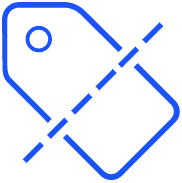 Automated Exchange
Our optimal Solana smart contracts written in Rust give pre-defined terms for automatically executing transactions resulting in a high TPS rate.
Zero Ambiguity
Our Solana decentralized exchange solution uses PoH consensus. Hence, every record is distinct with its complete transaction history for future verification, eliminating the scope of ambiguity for our clients.
Start a conversation by filling the form
Once you let us know your requirement, our technical expert will schedule a call and discuss your idea in detail post sign of an NDA.     
All information will be kept confidential.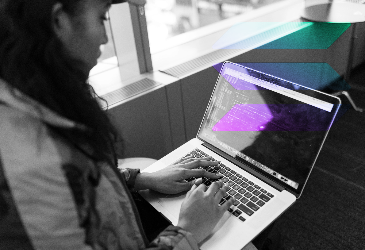 Solana is one of the fastest blockchains for a smooth dApp development with features like minimum gas fee and cross-chain dApp hosting.
read more