We convert ideas into user friendly and scalable apps
Fixed Cost. Quick Turnaround. 450+ app experience
We convert ideas into user friendly and scalable apps
Fixed Cost. Quick Turnaround. 450+ app experience
We understand your need. Our lean and agile methods ensures we build apps at a fixed cost and minimum time frame, while maintaining the industry standards.
Top Talent
Our team consists of top developers and designers who have launched products that is used by millions of users and won design awards.
Start Immediately
We're able to start projects within hours, not days or weeks.
Project Management
Our project managers have graduated from top institutes. We rely on the best project management tools to ensure smooth work.
Fixed Price
We provide realistic estimates and timeline after we do the initial discovery. No surprises or cost escalations.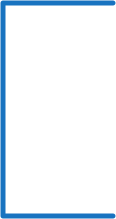 "AirBnB's idea originated when Brian Chesky & Joe Gebbia started renting air mattresses in their apartment to visitors of a trade show."
How much does an app cost?
Every project has a unique requirement. After initial discovery, we provide a realistic cost estimate. We work on a fixed cost. The number we quote at the start of the project will not change.
Who will own the IP?
You own the IP. Once the full payment is processed, the IP is transferred to you.
Why choose LeewayHertz?
We have been developing apps since the first iPhone launch. We have 10+ years experience in mobile development and delivered over 450 apps.
What is your process?
We follow a lean and agile project management method. Click
here
for more information.

LeewayHertz was flexible in adding smaller features along the way. We found something that might be useful to add to the app, and they responded and acted quickly. Their process worked well.
Pia Seeberger


Leewayhertz knows its craft and the teams are experts at iPhone and Android app development. They're highly focused and they delivered what they proposed.
James Unwin
Paul Amador, Solutions Specialist
(877) 801-8115, paul@leewayhertz.com
Hi, please answer the following questions to get an estimate.