Advance Digital Solutions for Travel Industry
We create customised technology solutions to improve customer experience and bring opreational efficiency
Advance Digital Solutions for Travel Industry
Redefining Travel Technology Standards
Technology is opening new ways for the companies in hospitality and travel industries to engage with customers, raise revenues and streamline processes.
Improving customer experience
Automation, chatbots, and apps are helping travel companies engage with customers. Reimagine user-experience with technology solutions.
Increasing revenue
Leverage new channels for revenue generation like a subscription for exclusive content, bookings and affiliate programs.
Operational efficiency
Optimize internal processes and handle day-to-day tasks efficiently. Provide visibility of critical information across the organization.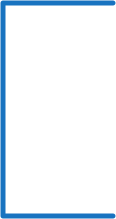 "Chatbots expected to cut business costs by $8 billion by 2022"
Juniper Research

LeewayHertz was flexible in adding smaller features along the way. We found something that might be useful to add to the app, and they responded and acted quickly. Their process worked well.
Pia Seeberger


Leewayhertz knows its craft and the teams are experts at iPhone and Android app development. They're highly focused and they delivered what they proposed.
James Unwin
Paul Amador, Solutions Specialist
(877) 801-8115, paul@leewayhertz.com
Hi, please answer the following questions to get an estimate.