Solana Payments and Digital Currencies
Leverage the speed, interoperability and scalability of Solana with our payment and digital currency solution developed for financial enterprises to experience hassle-free global payments and currency exchanges.
Centralized payment systems are vulnerable to fraudulent activities. With an off-chain mechanism, centralized payment systems function as escrows for their users. With traditional off-chain records or transaction history, centralized payments are prone to security breaches, intermediary commissions, database maintenance charges, poor storage, and mishandling of funds.
Solana-driven Digital Payment solution is perfect for eliminating the security risk of centralized payment and currency mechanisms. Our Digital Payments and Currency Solution fixes the security problem of centrally authorized payments by removing the intermediaries, recording all transactions on-chain in a decentralized way, minimizing database maintenance charges. This powers the financial enterprises with a fast peer-to-peer digital payment solution.
With our Solana-based Digital Payment and Currency solution, you can safely mitigate the credit risks and experience fast cross-border payments with data immutability.
Experience speedy transactions with our Solana-based Payment and Digital Currency Solution.
Benefits of Our Solana Solution for Payments and Digital Currencies
Quick Transaction
Process transactions instantly with minimum settlement time via automated, robust and decentralized payment solutions.
No Counterparty Risk
Eliminates credit risk in international payments by permitting peer-to-peer payment settlement for cross transfers using different currencies.
High Scalability
With high liquidity process digital payments with solutions based on Proof-of-History. The PoH consensus results in highly scalable payments.
Cost Feasibility
Removes the third party to minimize additional costs incurred by an intermediary intervention.
Transparency and Traceability
With digital payment and currency solutions based on Proof-of-History, the transactions are easily traceable. This minimizes the possibility of a security breach, fraud and fund mishandling.
Transaction Efficiency
Spontaneous cross-border transactions using different currencies by deploying optimal Solana smart contracts that minimize long reconciliation processes by setting prior contract rules.
Start a conversation by filling the form
Once you let us know your requirement, our technical expert will schedule a call and discuss your idea in detail post sign of an NDA.     
All information will be kept confidential.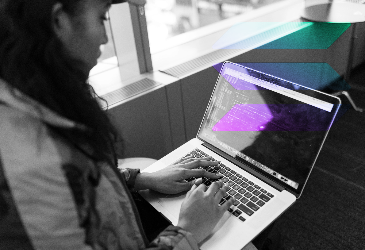 Solana is one of the fastest blockchains for a smooth dApp development with features like minimum gas fee and cross-chain dApp hosting.
read more