Solana Automated Market Maker
Utilize our Solana-based automated market maker solution to achieve fast trades, high liquidity, and additional features for your decentralized exchanges.
The Problem
The traditional order book contradicts the idea of complete decentralization as it acts as a mediator that lists orders from buyers and sellers. This system makes traders wait long and creates challenges such as liquidity issues, finding matching orders, and low trading volume.
The Solution
Our Solana AMM solution facilitates the trading of digital assets in a permissionless and automatic mode using the liquidity pools. AMM replaces the middleman with smart contracts, and it supplies varieties of crypto tokens to the pools so that token exchange can be performed instantly.
Do you want to integrate the Solana AMM solution into your decentralized exchanges?
Facilitate Automated Decentralized Trading for Your DEX Users
Reasonable Gas Fees
Our Solana AMM abolishes the high-fee constraints as it charges minimal fees to provide liquidity to the AMM pools, farm the LP tokens, and harvest long-term rewards.
Solving Liquidity
With the ability to end the pain points of liquidity allocation in AMMs, our solution prevents the traders from forking out their money for slippage on low-liquidity DEXs.
No Order Limits
In contrast to traditional AMM, our Solana AMM solution neither limits the number of tokens to be traded nor specifies the amount of slippage. Low gas prices solve the limited order issue.
Why Choose Our Solana AMM Solution?
Automated Trading
Instead of waiting for books to find matching trades, users interact directly with a liquidity pool containing a variety of crypto tokens.
Liquidity Pools
The liquidity pool locks a shared pot of tokens in a smart contract; traders willing to execute trade can request tokens with no intermediaries.
Fair Prices
Solana-based AMM model adopts a mathematical formula to determine the price of the tokens, so it doesn't subject traders to unfair trades.
Promote regular trades
Traders can engage in regular trading using liquidity pools and no longer require finding people willing to trade or match their desired price.
Fast processing
Users do not need to wait for compatible trade orders as smart contracts regulate the entire exchange process by dictating automated trading.
High Liquidity
Incentivization for liquidity providers promotes more assets that increase liquidity in the pool.
Start a conversation by filling the form
Once you let us know your requirement, our technical expert will schedule a call and discuss your idea in detail post sign of an NDA.     
All information will be kept confidential.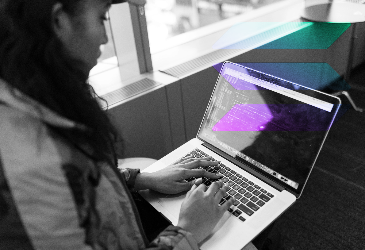 Solana is one of the fastest blockchains for a smooth dApp development with features like minimum gas fee and cross-chain dApp hosting.
read more