Building Technology Solutions since 2007
-You Dream It: We Build It
We Build Technology Solutions and Mobile apps for Enterprises
Established in 2007 and headquartered in San Francisco, we were one of the first to deliver a commercial app for the iPhone. Our team of Certified User Experience experts has designed and produced over 100 digital platforms for startups and enterprises.
Being an award winning software development company, we have a proven expertise in delivering digital platforms within tight deadlines and fixed cost.
Listed under Top 10 Custom Software Development Companies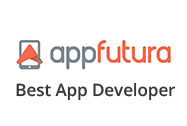 LeewayHertz is a team that has a passion for developing and delivering enterprise-grade mobile applications. The management team echoes LeewayHertz's motto of 'You Dream It: We Build It.' and knows how to take mobile application ideas from concept to delivery. To ensure high-quality work, LeewayHertz ensures its core team is made up of domain experts in mobile applications.
Viresh Bhatia
Chairman
Viresh is an accomplished entrepreneur, CEO and technologist, with more than 20 years of experience in the global software industry; notable of which is his guidance of InstallShield Software Corporation to incredible success. A receipt of multiple industry awards and recognized by prestigious publications, he served as president and co-founder of TiE Midwest. Also, he is a member of the Northwestern University McCormick School of Engineering Advisory Board and the Board of Directors of Telerik Corporation.
Akash Takyar
Chief Executive Officer
Akash founded LeewayHertz Technologies in 2007 and under his guidance, LeewayHertz has made a name for itself and attracts world-class talent to the company. His mastery of usability, interface design and system architecture has propelled the company to create aesthetically beautiful, useful and highly functional applications. Akash has been awarded the prestigious Indira Gandhi Priyadarshini Award.
Rajesh Kumar
Chief Operating Officer
Rajesh heads the Information Technology and Operations team at LeewayHertz. He has over 20 years of experience in the IT industry. He's a strategic thinker, driven by results and a strong driver of end-to-end business transformations possessing creative problem-solving ability.
Tom Michel
Chief Sales Officer
Tom plans, develops and establishes policies and objectives for LeewayHertz sales function. Before that he was the Chief Sales Officer at Fruition Partners and Chief Operating Officer at Microsystems, and prior to that, he spent eight years with InstallShield Software Corporation as their Executive Vice President of Worldwide Sales. Tom directed strategy for all international sales and distribution channels selling InstallShield's B2B development and systems administration tools. He has also worked in management consulting with Andersen Consulting and Touche Ross & Co.
David Rangel
VP of Marketing at Iterable
David has a strong functional expertise in marketing, product, business development, corporate development, and general operations. For many years, he has been involved in all aspects of company building, from inception through fundraising (on both sides of the table), growth, business development, and exiting.
David also has an extensive international experience, having worked in the United States, Latin America, and China. He is fluent in English and Spanish, and is working on German and Chinese. In his career, he has worked with InstallShield Corporation, McKinsey, Microsoft, Groupon, and many other Fortune 500 companies. With his deep and diverse experience in the software industry, he is a great asset to LeewayHertz customers.
Eric Kaplan
CTO at AHEAD
Eric Kaplan is the Chief Technology Officer of the information technology consulting services firm AHEAD®, LLC. Previously he spent nine years with EMC, working in many roles; as a Senior Technologist he helped research, formulate, and drive technology strategy. He has also worked with InstallShield, where he managed and coordinated the company's relationship with Microsoft and launched it into the Enterprise Software Distribution marketplace.
Kaplan specializes in data center infrastructure and next-generation technologies, and has great experience in product development and management, short- and long-term strategic planning, and evaluating new technologies and partnerships. His deep understanding of technology integration is a key component of our success at LeewayHertz.
Rick Harold
Co-founder of InstallShield
Rick Harold co-founded InstallShield Software Corporation in 1987. He took the title of Chief Technology Officer, although he worked in all aspects of the business. He helped lead the company for nearly twenty years.
Rick is well known as a detail-oriented professional who is an expert in software development, cloud computing, and software as a service.
Are you looking for a technology partner?