Solana Powered Defi Solution
We help you launch Defi projects on the Solana blockchain and acquire benefits like blazing speed, low fees and scalability. Be it Asset Management, Margin Trading, Decentralized exchanges, or Decentralized Lending, we build and foster all types of DeFi projects in the thriving ecosystem of Solana.
In a centralized financial system, Global trade and finance are exposed to many operational risks; the most obvious one is the involvement of the intermediary. The involvement of third parties at different levels in cross-border transactions and payments lead to inevitable drills in matters like end users' sovereignty, security and expanses. Overhead expenses, low resiliency, trust violation and information tempering jeopardize the centralized financial operations.
Decentralized finance (Defi) is the opportunity that brings more resiliency and transparency into the Global financial setup by allowing people to handle their digital assets directly and verify their money using programmable smart contracts. Solana Blockchain scales up Defi protocols by bringing in scalability, low fees and blazing speed to them. Our range of Solana Defi solutions provides decentralized alternatives to most financial services, such as trading crypto tokens, sending money around the globe, borrowing funds, accessing stable currencies and many others.
Work with LeewayHertz to launch your Solana blockchain solution to access the diverse opportunities in DeFi.
Benefits of Our Solana-powered DeFi Solution
Wide range of products
Our Solana developers assist you with the implementation of Solana Blockchain and its importance for your enterprise. We identify your business loopholes and accordingly build your custom Solana solutions.
Decentralized
Our Solana Defi solution helps you get the best of decentralization, which means deeper access to a global audience, improved security and better services.
Increased Liquidity
Our Defi solutions like Automated Market Marker impart high liquidity in your Defi projects by making them pliable for automated, permission-less, trading of crypto assets through 24/7 available liquidity pools.
Open Source
Our team of developers has years of expertise in Open source development. They can best assist you in developing and deploying your Defi projects using Solana tools, SDKs and frameworks.
Oracle Implementation
Our Oracle implementation solution enhances the prowess of your Defi project by enabling it to connect with and use data from external on-chain data sources, off-chain computation and APIs.
Cost-Effective
Through our Solana Defi solution, you can leverage the benefits of low-cost transactions offered by Solana by keeping the network safe from congestion through node scalability.
Start a conversation by filling the form
Once you let us know your requirement, our technical expert will schedule a call and discuss your idea in detail post sign of an NDA.   
 All information will be kept confidential.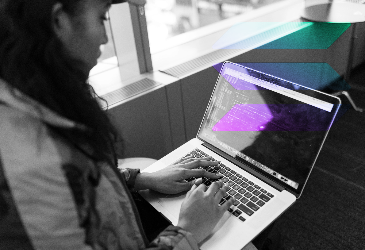 Solana is one of the fastest blockchains for a smooth dApp development with features like minimum gas fee and cross-chain dApp hosting.
read more