Experience virtual workstations, 3D shopping, realistic gaming, and immersive real estate tours with our metaverse dApps. We assist businesses with building metaverse applications to enhance their clients' experiences with an intuitive and engaging user interface.
Start a conversation by filling the form
Once you let us know your requirement, our technical expert will schedule a call and discuss your idea in detail post sign of an NDA.
All information will be kept confidential.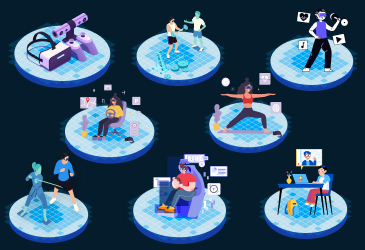 The disruptive innovation of metaverse mixed-reality learning environments can dramatically improve training, development and real learning.
read more