Digitizing Industry 4.0 with Manufacturing Software Development 
IoT and Artificial Intelligence are the keys to digitize the manufacturing industry. Manufacturing software companies are transforming the workflow of business operations execution.
Custom Manufacturing Software Development
Technology is surging ahead at a rapid pace and brings with it many advantages. LeewayHertz is your trusted partner as
we're here to help you leverage the automation, AI, IoT, cognitive computing and all the benefits that come with Industry 4.0.
We assist manufacturers in accelerating their business value with intelligent applications.
Automate for greater efficiency
Automate production processes with custom apps to get the highest levels of efficiency.
Improve information flow
Improve the flow of information, and through it, the coordination between different departments, with solutions built just for you.
Reduce operational cost
Use new technologies and ideas like machine learning, computer vision to cut down operational costs.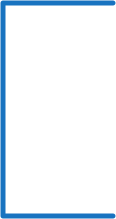 "25% of manufacturers will innovate their service execution by implementing AI in automated decision-making and self-healing assets by 2022."
International Data Corporation
Manufacturing Software Development Services
Demand Forecast
Applying machine learning to market data, sales trends and product specifications to predict future sales accurately than traditional prediction methods. We build prediction-based systems that help companies grow in new market segments based on the sales prediction.
Quality Management
The quality of products can be modeled based on data about materials collected using Computer Vision and Machine Learning. A good AI model for manufacturing reduces the cost of inspections and saves time by only examining higher risk areas. By visualizing models, warnings can be predicted much earlier, enhancing the overall yield.
Smart Products
IoT technology has now connected almost every device to the internet, offering value-added services. By leveraging AI-based models, we develop smart products that learn from historical data analysis, enabling systems to enhance and execute faster than before.
Customer Service
We help manufacturing companies improve their customer services by developing AI-based apps that identity the way customer interacts with services or products and deliver them the personalized experiences based on their behavior analysis.
Predictive Maintenance
AI-based apps built by our team predict the equipment failure signs before they even occur. Understanding the historical data, including vibration level, electrical current and sound created by the equipment, our team builds highly-accurate models to enhance maintenance operations. Insights generated by AI apps improve effectiveness while slashing maintenance costs.
Research & Development
Research & Development are essential for manufacturing. Any organization that transforms through R&D is expected to lead the market. Implementing AI in Manufacturing can enhance a multitude of R&D methods. When AI is applied to the R&D process, it can speed up the prototype and product development by identifying the materials for the final product and prototype parts that are likely to fail and enabling product data exploration and discovery.
We are System Integrator for Manufacturing Companies
Manufacturing Software Development
We have integrated AI to an MRP solution with built-in business intelligence, reporting, and real-time visibility to streamline all back-office processes, like accounting, CRM, and eCommerce processes.
Manufacturing Execution Software
We integrate IoT with Manufacturing Execution Software solution to streamline project accounting, labor management, manufacturing process.
MRP Manufacturing Software
MRP Manufacturing Software maintains the efficient workflow between the distributors and manufacturers.
Smart Manufacturing ERP Software
We have integrated Computer Vision with the Manufacturing ERP software to make business solutions run efficiently and effectively at a cost-effective rate.
Our Work in Manufacturing Software Development
Sporlan : Refrigeration Troubleshooting App
Parker Hannifin Corporation is one of the largest companies in the world in motion and control technologies. LeewayHertz was contacted by the Sporlan Division to enhance the servicing process of Direct Expansion refrigeration systems through the development of the Sporlan Refrigeration Troubleshooting App.

LeewayHertz was flexible in adding smaller features along the way. We found something that might be useful to add to the app, and they responded and acted quickly. Their process worked well.


Leewayhertz knows its craft and the teams are experts at iPhone and Android app development. They're highly focused and they delivered what they proposed.
Talk to one of our experts to become a leader in Industry 4.0.
We have explained the end-to-end logistics and transportation management process & how AI and IoT can be applied to transform the current process.
read more
What can we do for you? Let's talk
Once you let us know your requirement, our technical expert will schedule a call and discuss your idea in detail post sign of an NDA.
All information will be kept confidential.