Hire AI Engineers
Our team of experienced AI engineers can help you build data-driven and user-centric AI solutions with their expertise in Machine Learning, Neural Networks and Deep Learning. You can hire our AI engineers on an hour or a full-time basis, reducing development costs.
Our flexible hiring models will give you the ability to directly communicate with your dedicated engineers, assign work, and monitor the overall progress. We help you execute projects by providing trusted AI engineers who can join your team and immediately start delivering high-quality code.
Why hire AI Engineers from LeewayHertz?
Dedicated Team
We provide a dedicated team of AI engineers based on your project requirements and needs. If requirements change, you can scale up or down the team size.
NDA Protection
We believe in maintaining the confidentiality of information with clients and partners with an NDA document. It means we agree on not disclosing any confidential information about the project with anyone else.
No Hidden Cost
When it comes to the cost, we only charge what we have quoted during the project initiation. We send you the cost of an AI engineer based on the skills you require and your project requirements.
Source Code Ownership
You will be the owner of the source code delivered by AI engineers and we always ensure that it will never be used by us for any other project.
On-time Deployment
Our AI Engineers team works hard to always deliver your project within decided time-framework.
Communication and Reporting
Our AI engineers use Slack, Zoom for communication and Jira, asana, and Teamwork for better project reporting.
AI Technology Stack We Work On
| DL FRAMEWORKS | | | PyTorch • MXNet • Nvidia Caffe • Caffe2 • Chainer • Theano |
| --- | --- | --- | --- |
| MODULES/TOOLKITS | | | Microsoft Cognitive Toolkit • Core ML • Kurento's computer vision module |
| LIBRARIES | | | OpenNN • Neuroph • Sonnet • Tensorlfow • Tensor2Tensor • tf-slim |
| ALGORITHMS | | | Supervised/unsupervised learning • Clustering (density-based, Hierarchical, partitioning) • Metric learning • Few-shot learning |
| NEURAL NETWORKS | | | CNN • RNN • Representation learning • Manifold learning • Variational autoencoders • Bayesian networks • Autoregressive networks |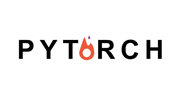 Our AI Engineers have in-depth knowledge in developing AI Application in Following Categories
Marketing: AI for Real Time Data
We build apps to help companies in their marketing and sale. We use real-time data, Web data, historical purchase data, app use data to predict user behavior, and buying decisions.
Monitor consumer trends
Deeper Understanding of Your Consumers
Real-Time Conversations with Consumers
Retail Sales: AI for Voice and Image Search
We develop voice-enabled applications for retail of different sizes: small size to mid-size and enterprise ones.
Better Customer Support via Chatbots
Virtual Trial Rooms
Smoother operations
AI in Healthcare
Our AI engineers build apps for healthcare companies that help them improve medical imaging, medical research and Patient Risk Identification.
Fast & Accurate diagnostics
Reduce Human errors
Virtual Presence
Customer Support: AI for Natural Language
By implementing AI technology across customer support operations, we build applications that work on natural language processing to identify problems and engage in automated conversations
Financial Service: AI Enables Intelligent Processing
We develop smart applications for the personal finance field that helps users manage their savings and investments intelligently with automated payments and improves budget planning.
Supply Chains: AI for Management
Our AI engineers help companies improve transparency across the supply chain, bring security to the ecosystem, and automate warehouse and logistics processes.
Hire AI Engineers in 4 Steps
When you send us an inquiry and connect with us to share your project requirements with our experts., we share the CVs of our AI engineer who have the skill set that your project requires. Once you shortlist CVs of AI engineers you wish to work with, you can interview them. Once our Engineer qualify your requirements, you can hire them for your project and they work for you as your extended team.
Our Artificial Intelligence Work
Smart Visitor Management ™
Countability uses AI to prevent an emergency situation by its Smart visitor Management module. It predicts the visitor behavior using Machine Learning(ML) and alerts the stakeholders proactively. Countability uses Computer vision and image processing in order to count the students in case of an emergency.
World's First Robotic Tea Maker
Arya is the First Chai making robot having the capabilities of AI. It can detect a user's face using computer vision and reply back with exact recipe name by predicting the user's behavior using Machine Learning(ML). It uses Speech recognition and NLP to interact with the user to take the next order.
AI-based Roster Management and Time-Tracking App
TimeCloud uses AI and facial recognition to manage time and attendance records of employees. We integrated the AI-based attendance tracking system with the client's existing cloud-based human resource management.
Marketplace for AI applications
AppsStore.ai is a computer vision marketplace that allows you to link your camera feeds to AI applications. We created a marketplace comprising computer vision apps that can be used to generate users' reports, solve complicated business issues and detect faces using any IP camera.

LeewayHertz was flexible in adding smaller features along the way. We found something that might be useful to add to the app, and they responded and acted quickly. Their process worked well.

Leewayhertz knows its craft and the teams are experts at iPhone and Android app development. They're highly focused and they delivered what they proposed.
Start a conversation by filling the form
Once you let us know your requirement, our technical expert will schedule a call and discuss your idea in detail post sign of an NDA.
All information will be kept confidential.