Hire AI Engineers
Boost your company's technical capabilities by hiring our AI engineers proficient in frameworks like PyTorch, TensorFlow, and Caffe. With expertise in AI technologies like Machine Learning, Neural Networks, Deep Learning, Computer vision, data mining, analytics, and visualization, our AI engineers develop highly user-focused, data-driven AI solutions.


Software Products Delivered
Total Years of Experience
Leverage Our AI Development Services to Create Next-generation Enterprise Solutions
Enhance your business performance with our data-driven AI solutions crafted leveraging advanced AI technologies like deep learning, machine learning, computer vision and natural language processing.
Trust the expertise and deep tech background of the best minds at LeewayHertz to steer you through the complexities of AI implementation through effective development approaches and strategic advice. We are committed to maximizing the value of AI/ML for your business, ensuring sustainable growth in this transformative landscape.
PoC and MVP Development
Our team of experts meticulously crafts Proof of Concepts to validate the feasibility of your AI solution's concept, showcasing its potential through scaled-down versions. Moving forward, we design Minimum Viable Products that deliver essential functionalities, enabling real user validation, iterative enhancements and swift market entry.
Custom Model Development
We handle the entire custom AI model development process for our clients. This encompasses meticulous data preparation, rigorous model training, multi-level testing, and seamless deployment of the model. With deep expertise in fine-tuning AI models for specific tasks and domains, we ensure the models precisely match your business needs.
Custom AI Solutions Development
We collaborate with you to create AI-powered web and mobile apps that precisely align with your unique business needs. From the user interface to the algorithm, we meticulously engineer every aspect of your solution to guarantee optimal performance. Committed to both security and ethical AI, our AI development approach prioritizes responsible innovation.
AI Integration and Deployment
We go beyond crafting robust AI solutions by seamlessly integrating and deploying them into your existing infrastructure, empowering your business with AI capabilities that align with your established processes. With AI embedded into your operational framework, you witness remarkable gains in efficiency, productivity, and innovation.
Leverage the expertise of LeewayHertz's data analytics experts to drive business growth through data-driven decisions. With their extensive proficiency in statistics, programming, data visualization, and machine learning, our data analysts enable businesses to derive essential insights from their data, enhance data strategies, and grasp complex data intricacies.
We guide you in navigating the complex landscape of generative AI technology, offering strategic insights on how to leverage it effectively for your specific industry and objectives. From conceptualization to implementation, we tailor our approach to your needs, ensuring that you harness the full spectrum of possibilities that generative AI has on offer.
Leverage our custom generative AI development service to tap into AI's full potential. Take advantage of the transformative capabilities offered by foundational AI models such as GPT-4, Llama, and PaLM-2. Our GenAI solutions built on these models have been designed to elevate workflow automation, resulting in heightened levels of productivity and operational excellence.
Collaborating closely with your team, our AI experts design and implement custom solutions tailored to your enterprise's unique demands. From optimizing supply chains to enhancing customer experiences, our enterprise AI solutions are built to enhance operational efficiency and drive innovation in your specific industry.
Why Hire AI Engineers from LeewayHertz?
Proficient in Probability and Statistics
Hire AI engineers from LeewayHertz, who, with their proficiency in probability and statistics, build robust AI models like Hidden Markov, Naive Bayes, and Gaussian Mixture and ensure their smooth functioning by implementing model evaluation criteria using statistical methods.
Expertise in Programming Languages
Our AI developers are proficient in programming languages such as Python, C++, R, Java, etc., using which they build complex AI algorithms, speed up the coding process, and implement statistical models and plots, mappers and reducers.
Advanced Proficiency in Distributed Computing
Our AI developers having deep knowledge of distributed computing, can effectively manage large datasets and deploy AI models across multiple systems. Their experience in data management also enables them to preprocess and manipulate data for use in AI models efficiently.
Conversant in Advanced Signal-processing Techniques
Our AI developers thoroughly understand various complex signal processing methods, including bandlets, wavelets, curvelets, shearlets, and contourlets, along with a strong foundation in concepts like Convolution, Fourier Analysis and time-frequency analysis, which they use to build projects that solve real-world problems.
Knowledgeable in Data Engineering Methods
Our AI developers use tools like AWS S3, AWS Redshift, Power BI, Tableau, and Open CV to build ETL pipelines that process, purify, and retain data for other applications like analytics and predictions.
Expertise in AI Models
Our AI engineers are proficient in machine learning algorithms and techniques required for building robust AI models. With extensive experience in training, testing, and deploying AI models using various machine-learning frameworks and libraries, they ensure your project's success.
Technologies We Have Expertise In
Our team of machine learning experts helps clients extract valuable insights from unstructured data from multiple resources, enabling them to drive business growth and expand their businesses.
Deep Learning
We implement Deep learning-based solutions for advanced speech and facial recognition, automation, and business intelligence.
Predictive Analytics
Our data-driven and machine learning-based predictive analytics help your business by providing insight into future trends.
Natural Language Processing
Our team's deep understanding of NLP algorithms, techniques, and models allows us to unlock the potential of textual data.
Our data scientists specialize in data science development services and excel at providing predictive analytics and advanced AI techniques for specific business use cases.
Data Сapture / OCR
Our advanced data capture and extraction automation technique simplifies document processing, leading to improved accuracy, increased efficiency, and reduced human error for businesses.
AI Models We Have Expertise In
GPT-4
A set of OpenAI models that can solve complex problems with high accuracy, thanks to its advanced reasoning capabilities and broader general knowledge.
LLaMA
LLaMA (Large Language Model Meta AI) is a foundational large language model designed to generate text, have conversations, summarize written material, solve math theorems or predict protein structures.
PaLM 2
The newest extensive language model from Google, stands out in performing intricate reasoning assignments, such as code interpretation, mathematical solutions, categorization, query responses, and translation with proficiency in multiple languages. This model highlights Google's commitment to responsible AI, surpassing previous capabilities in natural language generation.
Claude
Claude is a large language model (LLM) by Anthropic, trained as a virtual assistant that can be integrated with business workflows. Claude, accessible through both a chat interface and API in Anthropic's developer console, can perform an extensive range of conversational and text-processing tasks.
GPT-3
A set of OpenAI models capable of performing natural language processing tasks such as text generation, summarization, translation and question answering.
Davinci

Curie

Babbage

Ada
GPT-3.5
A set of OpenAI models, including the highly capable and cost-effective Gpt-3.5-turbo, that improve on GPT-3 and can generate text or code.
DALL.E
DALL·E by OpenAI generates realistic images and artwork based on text prompts. It can produce images of a specified size, modify pre-existing images and generate variations of user-provided images.
Whisper
Whisper is a general-purpose speech recognition OpenAI model that can perform language identification, speech translation and multilingual speech recognition.
Embeddings
OpenAI's Embeddings are numerical representations of linguistic units like words and phrases that capture the semantic meaning and relationships between them.
Moderation
Moderation models are machine learning OpenAI models designed to assist in content moderation tasks, such as identifying and removing inappropriate or harmful content from online platforms.
Stable Diffusion
Stable Diffusion generates detailed images from text prompts and can also be used for tasks like inpainting, outpainting, and image-to-image translations guided by text.
Bard
Google's Bard, powered by LaMDA, is a text-to-text generative AI chatbot designed to generate human-like responses to natural language prompts, making it capable of engaging in conversations with humans.
Our AI Development Technology Stack
Data Warehousing and Management
Integration and Deployment Tools
Cloud Computing Platforms
Data Visualisation and Reporting Tools
Machine Learning Platform
Algorithms
Supervised/unsupervised learning
Clustering (density-based, Hierarchical, partitioning)
Our AI Engineers Have In-depth Knowledge in Developing AI Application in Following Categories
Marketing: AI for Real Time Data
We build apps to help companies in their marketing and sale. We use real-time data, Web data, historical purchase data, app use data to predict user behavior, and buying decisions.
Monitor consumer trends
Deeper Understanding of Your Consumers
Real-Time Conversations with Consumers
Retail Sales: AI for Voice and Image Search
We develop voice-enabled applications for retail of different sizes: small size to mid-size and enterprise ones.
Better Customer Support via Chatbots
Virtual Trial Rooms
Smoother operations
AI in Healthcare
Our AI engineers build apps for healthcare companies that help them improve medical imaging, medical research and Patient Risk Identification.
Fast & Accurate diagnostics
Reduce Human errors
Virtual Presence
Customer Support: AI for Natural Language
By implementing AI technology across customer support operations, we build applications that work on natural language processing to identify problems and engage in automated conversations
Higher customer satisfaction rates
Automated conversations
Financial Service: AI Enables Intelligent Processing
We develop smart applications for the personal finance field that helps users manage their savings and investments intelligently with automated payments and improves budget planning.
Automated report generation for Monthly Investments
Tracking bills of different cards on a single app
Supply Chains: AI for Management
Our AI engineers help companies improve transparency across the supply chain, bring security to the ecosystem, and automate warehouse and logistics processes.
Warehouse Automation
Logistics processes
Hire AI Engineers in 4 Steps
When you send us an inquiry and connect with us to share your project requirements with our experts., we share the CVs of our AI engineer who have the skill set that your project requires. Once you shortlist CVs of AI engineers you wish to work with, you can interview them. Once our Engineer qualify your requirements, you can hire them for your project and they work for you as your extended team.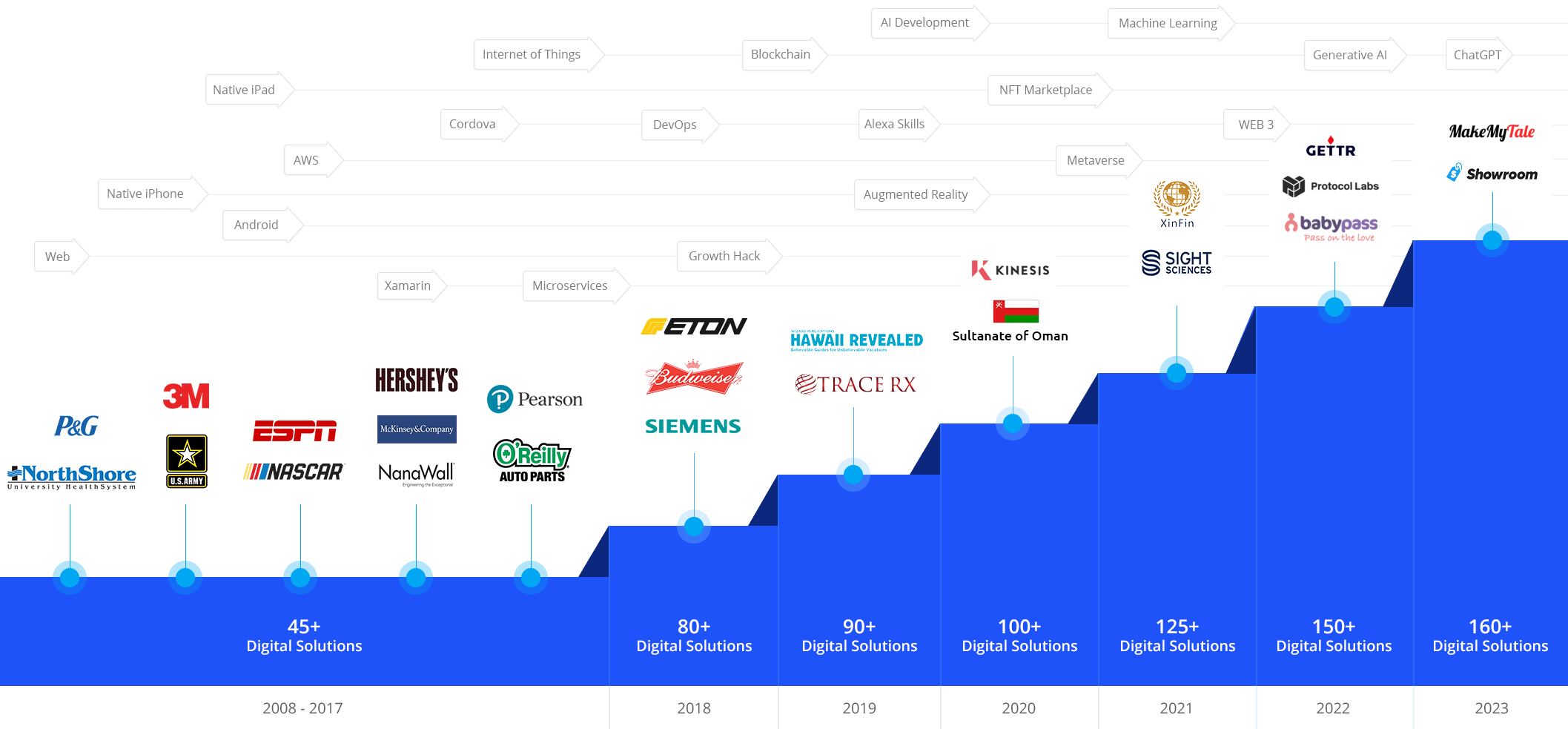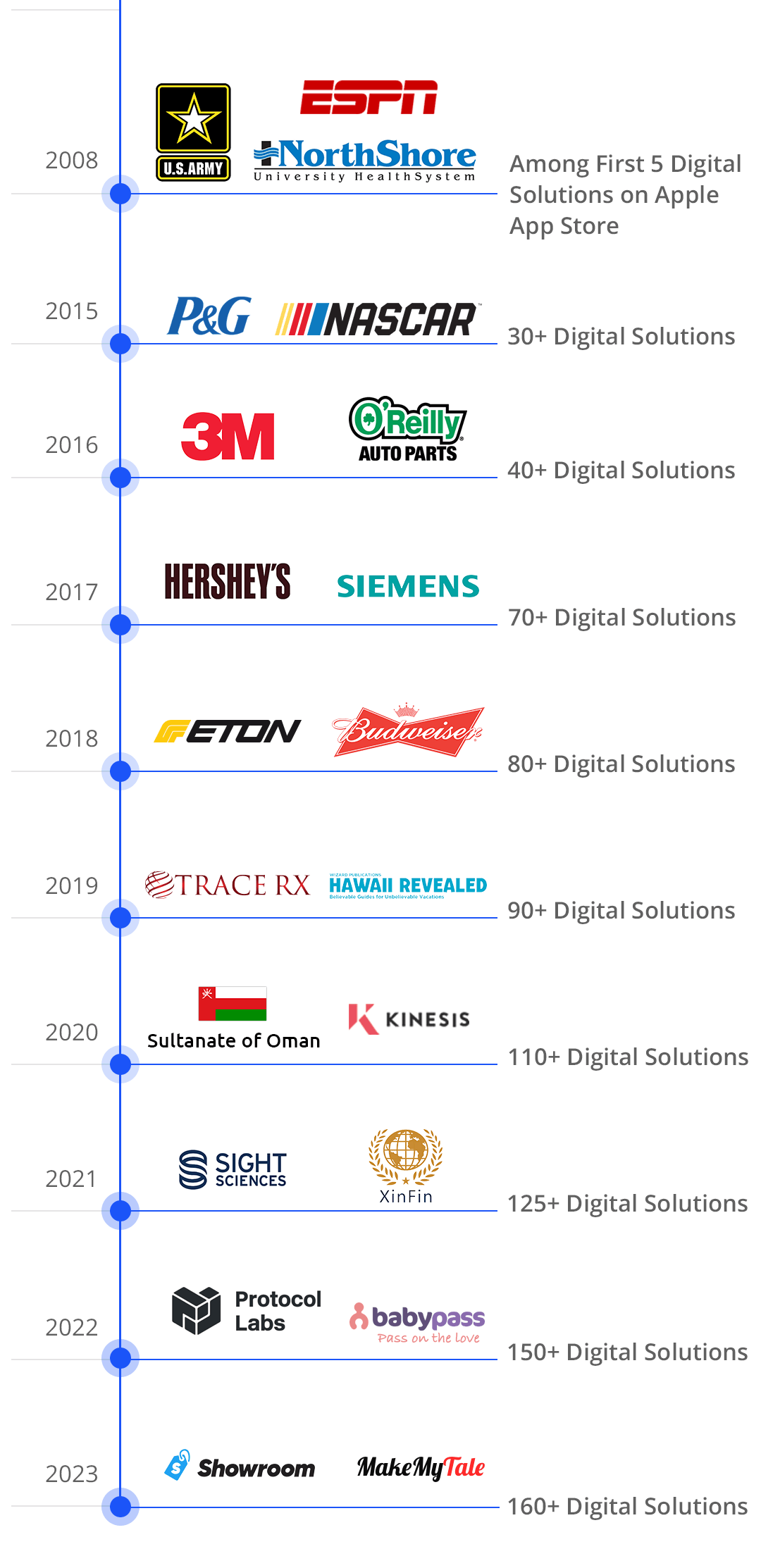 Dedicated Development Team
Our developers leverage cutting-edge cognitive technologies to deliver high-quality services and tailored solutions to our clients.
Team Extension
Our team extension model is designed to assist clients seeking to expand their teams with the precise expertise needed for their projects.
Project-based Model
Our project-oriented approach, supported by our team of software development specialists, is dedicated to fostering client collaboration and achieving specific project objectives.
1. Contact Us
Fill out the contact form protected by NDA, book a calendar and schedule a Zoom Meeting with our experts.
2. Get a Consultation
Get on a call with our team to know the feasibility of your project idea.
3. Get a Cost Estimate
Based on the project requirements, we share a project proposal with budget and timeline estimates.
4. Project Kickoff
Once the project is signed, we bring together a team from a range of disciplines to kick start your project.
Start a conversation by filling the form
Once you let us know your requirement, our technical expert will schedule a call and discuss your idea in detail post sign of an NDA.
All information will be kept confidential.
Frequently Asked Questions 
Who are AI engineers?
AI engineers are professionals who design, develop, and implement artificial intelligence systems and solutions. They combine their computer science, mathematics, and engineering knowledge to build systems that can perform tasks that normally require human intelligence, such as recognizing patterns in data, making predictions, and making decisions.
AI engineers typically have a strong background in computer science and mathematics, as well as experience in programming and software engineering. They work on various AI projects, including developing machine learning algorithms, building computer vision systems, and integrating AI systems into existing software applications.
What technologies are your AI engineers proficient in?
Our AI engineers have a deep understanding of how artificial intelligence operates in the real world. They are skilled in theoretical concepts and programming languages used in AI model building, such as Java, Python, and R, and are also capable of creating effective models using frameworks such as PyTorch, TensorFlow, and Caffe. In addition, our engineers are competent in data mining, data analysis, and data visualization. Other critical areas of expertise include mathematics, statistics, computer science, and cognitive science.
Why should I hire AI engineers from LeewayHertz?
You should hire AI engineers from LeewayHertz because of the following reasons
Access to a Dedicated Team
LeewayHertz provides a dedicated and efficient team of AI engineers based on your project requirements. If your requirements change, you can scale up or down the team according to your needs.
NDA Protection
We maintain our clients' information confidentiality by signing an NDA document. It implies that we agree not to disclose confidential information about your project.

Source Code Ownership
You will own the source code delivered by our AI engineers. We always ensure we never use your source code for any other project.
On-Time Deployment
Our AI engineers team is very hard working and always ensures to deliver our clients' projects within the decided time frame.
Communication and Reporting
We use Slack and Zoom for communication and Jira, Asana, and Teamwork for better project reporting.
How can I hire a dedicated team of AI engineers from LeewayHertz?
You can hire dedicated AI engineers from LeewayHertz by following our simple four-step process:
Inquiry
Get in touch with us and discuss your business requirements.
Select CVs
We will provide you with resumes of our AI engineers and their previous work, from which you can shortlist engineers.
Take an Interview
Once you have selected the CVs, you can interview the shortlisted AI engineers to learn about their experience, work ethics and working methodologies.
Hire the Resource
After the interview phase, you can go ahead and hire the AI engineers you find most efficient and suitable for your project.
Are your AI engineers screened and vetted?
Yes, our AI engineers undergo thorough screening and vetting processes that ensure their technical expertise and professional background.
Can I see the portfolio and experience of the AI engineers before hiring them?
Yes, we provide detailed profiles of our AI engineers, including their portfolios, work history, and technical skillset to help clients decide better.
AI empowers fraud detection across industries, countering deception, ensuring secure transactions, and detecting complex fraudulent patterns.
read more