AI Consulting
Transforming Businesses with the adoption of AI and Intelligent Automation
Schedule a Call
We unlock trapped value within your organization with AI
With the experience of over 10 years and our deep domain expertise in AI, we help you experiment with AI opportunities for your business processes. Our AI Consultants identify where AI can be applied in your business operations and create result-driven AI strategies for your organization.  
Our approach to AI Consulting
Understanding the Data and Discovery
Based on the type of data your organization handles, we discover the right AI technology for your business and identify how data can be converted into profitable actions. 

Proof of Concept
We initially experiment with a small-scale system to demonstrate the capability of AI technology for your business and analyze whether a use case achieve benefits from AI. 

Production
Our AI developers start developing and deploying an MVP to get user feedback and MVP is scaled to the production after further improvements and iterations.
Arya – World's First Robotic Tea Maker
Arya uses AI technology to detect the user's face and respond back with the saved recipe using predictive analysis via Machine Learning. Users can interact with the tea robot with Speech Recognition and NLP. 
Countability- Smart Visitor Management
Countability uses ML to predict users' behavior and send alerts to stakeholders. With Computer Vision and Image Processing, the app can count the number of students in the case of an emergency.
AppsStore.ai – Marketplace for AI applications
We developed a computer vision marketplace that enables any cameras using AI. The marketplace has computer vision apps that can be used to detect faces, produce users' reports with IP cameras and solve complex business issues.
TimeCloud – AI-based Roster Management and Time-Tracking App
We integrated the AI-based attendance tracking system with the current cloud-based human resource management system. Using TimeCloud, employees can check-in and check-out of their office with facial recognition.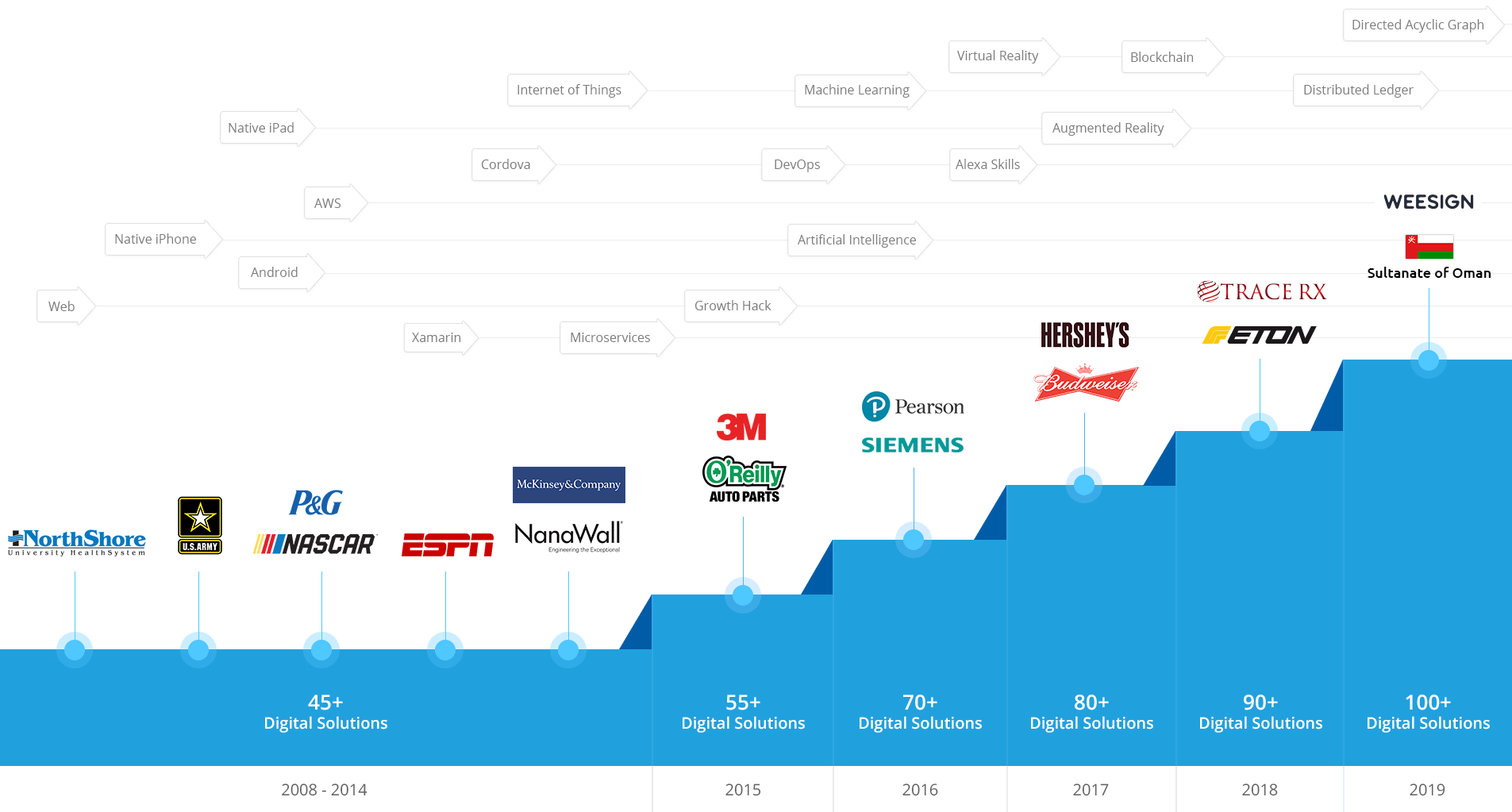 Start a conversation by filling the form
Once you let us know your requirement, our technical expert will schedule a call and discuss your idea in detail post sign of an NDA.     All information will be kept confidential.