Generative AI Integration Services
We build robust generative AI-powered solutions tailored to your unique business requirements and seamlessly integrate them into your existing workflows. Streamline your processes, drive innovation, and maximize productivity through the limitless potential of generative AI.
Software Products Delivered
Total Years of Experience
Our Generative AI Integration Services
Custom Generative AI Application Development
Empower your business with our custom-built generative AI applications like chatbots and question-answering tools. Designed to cater to your organization's specific requirements, our custom apps help incorporate generative AI into your existing infrastructure, workflows, and systems with minimal disruption, allowing you to leverage the power of AI effortlessly.
We conduct a thorough evaluation of your existing systems, meticulously identify the optimal solutions, and offer our technical expertise to ensure seamless implementation and utilization of generative AI solutions. We provide valuable insights, best practices, and hands-on assistance to streamline the integration process and maximize the benefits of generative AI for your business.
Generative AI Integration Into Workflows
We help you streamline your business operations by seamlessly integrating your preferred generative AI applications into your workflows. Not sure which generative AI applications are best suited for your business? Our experienced team carefully analyzes your unique business requirements, providing expert recommendations on the most suitable generative AI tools to integrate into your systems.
Ongoing Maintenance and Support
Our commitment doesn't end with the integration of generative AI tools into your business workflows. We provide unmatched maintenance and support services to ensure that your investment continues to deliver optimal value. Our responsive support and proactive maintenance approach, including regular system checks, performance monitoring, and issue resolution, keep your generative AI-powered workflows running smoothly.
How Can Generative AI Integration Benefit Your Business?
Customer Support Automation
Provide instant and accurate responses to customer queries, reducing the workload on support teams, improving customer satisfaction and saving customer support costs.
Content Generation
Automate creating engaging and personalized content such as blog articles, social media posts, and product descriptions, saving time and effort while maintaining quality and consistency.
Data Analysis and Insights
Utilize generative AI to analyze large datasets and extract valuable insights to make data-driven decisions more efficiently and effectively.
Virtual Training and Simulations
Develop interactive training modules and simulations using generative AI, allowing employees to enhance their skills and knowledge in a virtual environment, leading to improved performance and reduced training costs.
Natural Language Processing (NLP)
Automate diverse NLP-based tasks like sentiment analysis, summarizing and language translation, driving efficiency and productivity within your organization.
Fraud Detection and Prevention
Utilize generative AI to analyze patterns and detect anomalies in financial transactions, helping enterprises proactively identify and prevent fraudulent activities, safeguarding their assets and maintaining trust.
Creative Design and Art
Explore generative AI in the field of creative design, allowing businesses to generate unique visuals, artwork, and graphic designs, opening up new possibilities for branding and marketing campaigns.
Workflow Automation
Integrate generative AI into company workflows to automate repetitive tasks, streamline processes, and increase operational efficiency, freeing up employees to focus on more strategic and complex activities.
AI Models We Have Expertise In
GPT-4
A set of OpenAI models that can solve complex problems with high accuracy, thanks to its advanced reasoning capabilities and broader general knowledge.
LLaMA
LLaMA (Large Language Model Meta AI) is a foundational large language model designed to generate text, have conversations, summarize written material, solve math theorems or predict protein structures.
PaLM 2
The newest extensive language model from Google, stands out in performing intricate reasoning assignments, such as code interpretation, mathematical solutions, categorization, query responses, and translation with proficiency in multiple languages. This model highlights Google's commitment to responsible AI, surpassing previous capabilities in natural language generation.
Claude
Claude is a large language model (LLM) by Anthropic, trained as a virtual assistant that can be integrated with business workflows. Claude, accessible through both a chat interface and API in Anthropic's developer console, can perform an extensive range of conversational and text-processing tasks.
GPT-3
A set of OpenAI models capable of performing natural language processing tasks such as text generation, summarization, translation and question answering.
Davinci

Curie

Babbage

Ada
GPT-3.5
A set of OpenAI models, including the highly capable and cost-effective Gpt-3.5-turbo, that improve on GPT-3 and can generate text or code.
DALL.E
DALL·E by OpenAI generates realistic images and artwork based on text prompts. It can produce images of a specified size, modify pre-existing images and generate variations of user-provided images.
Whisper
Whisper is a general-purpose speech recognition OpenAI model that can perform language identification, speech translation and multilingual speech recognition.
Embeddings
OpenAI's Embeddings are numerical representations of linguistic units like words and phrases that capture the semantic meaning and relationships between them.
Moderation
Moderation models are machine learning OpenAI models designed to assist in content moderation tasks, such as identifying and removing inappropriate or harmful content from online platforms.
Stable Diffusion
Stable Diffusion generates detailed images from text prompts and can also be used for tasks like inpainting, outpainting, and image-to-image translations guided by text.
Bard
Google's Bard, powered by LaMDA, is a text-to-text generative AI chatbot designed to generate human-like responses to natural language prompts, making it capable of engaging in conversations with humans.
The Potential Business Outcomes
Enhance Efficiency
By leveraging generative AI in your workflows, you can automate repetitive tasks, streamline processes, and optimize resource allocation, ultimately improving operational efficiency.
Personalize Customer Experiences
Generative AI enables you to tailor customer experiences by creating personalized recommendations, targeted marketing campaigns, and customized products or services.
Gain Competitive Advantage
Integrating generative AI empowers you to stay ahead of the competition by harnessing the power of advanced algorithms to analyze data, extract insights, and make data-driven decisions.
Boost Decision-making
Generative AI can process and analyze large volumes of data quickly, enabling faster and more informed decision-making, leading to improved outcomes and business growth.
Improve Accuracy and Precision
Generative AI algorithms can provide precise and accurate results, reducing human errors and increasing the reliability of your processes and outputs.
Optimize Resource Utilization
Integrating generative AI helps optimize resource allocation, ensuring that your workforce, time, and assets are utilized efficiently, resulting in cost savings and improved productivity.
Enable Data-driven Insights
Generative AI can uncover hidden patterns, trends, and correlations within your data, providing valuable insights that can drive strategic decision-making and business growth.
Scalability
With enhanced automation, faster decision-making, improved efficiency, personalized experiences and intelligent resource allocation, this technology empowers your business to grow and adapt in a rapidly evolving landscape.
Our Generative AI Integration Process
Understanding Client Needs
We collaborate closely with our clients to gain a deep understanding of their specific business requirements, challenges, and objectives. This includes identifying the tasks, processes, or areas where generative AI can bring value and enhance efficiency.
Model Selection
Based on the identified needs, we select the most suitable pre-trained generative AI model or a combination of models. This could range from popular models like GPT-3, GPT-4, or specialized image-based generative models.
Data Integration
We integrate the client's data sources, whether text, images, or other forms of data, into the generative AI system. This can be achieved through seamless data import from various sources such as databases, cloud storage, APIs, or real-time data streams.
Fine-tuning
We customize and fine-tune the selected model to align with the client's business needs and domain-specific data. Fine-tuning involves training the model with relevant datasets provided by the client to enhance its performance and adapt it to specific use cases.
Testing and Evaluation
Before full deployment, thorough testing and evaluation of the integrated generative AI system are conducted. This ensures its performance, accuracy, and compatibility with the client's workflows, as well as the generation of high-quality outputs.
Workflow Integration
Our team collaborates with the client's IT and development teams to integrate the generative AI solution into their existing workflows and systems. This includes developing APIs, connectors, or custom interfaces to enable smooth communication and interaction between the generative AI system and other tools or applications used by the client.
Deployment and Monitoring
Once the generative AI system is tested and approved, it is deployed into the client's production environment. Continuous monitoring and performance evaluation are carried out to ensure optimal functioning, reliability, and scalability of the solution.
Support and Maintenance
We provide ongoing support, maintenance, and updates to the generative AI integration, ensuring it remains up-to-date, efficient, and aligned with any changing business requirements or technological advancements.
Our Generative AI Integration Technology Stack
Data Processing & Management
APIs for AI model integration
Containerization & Deployment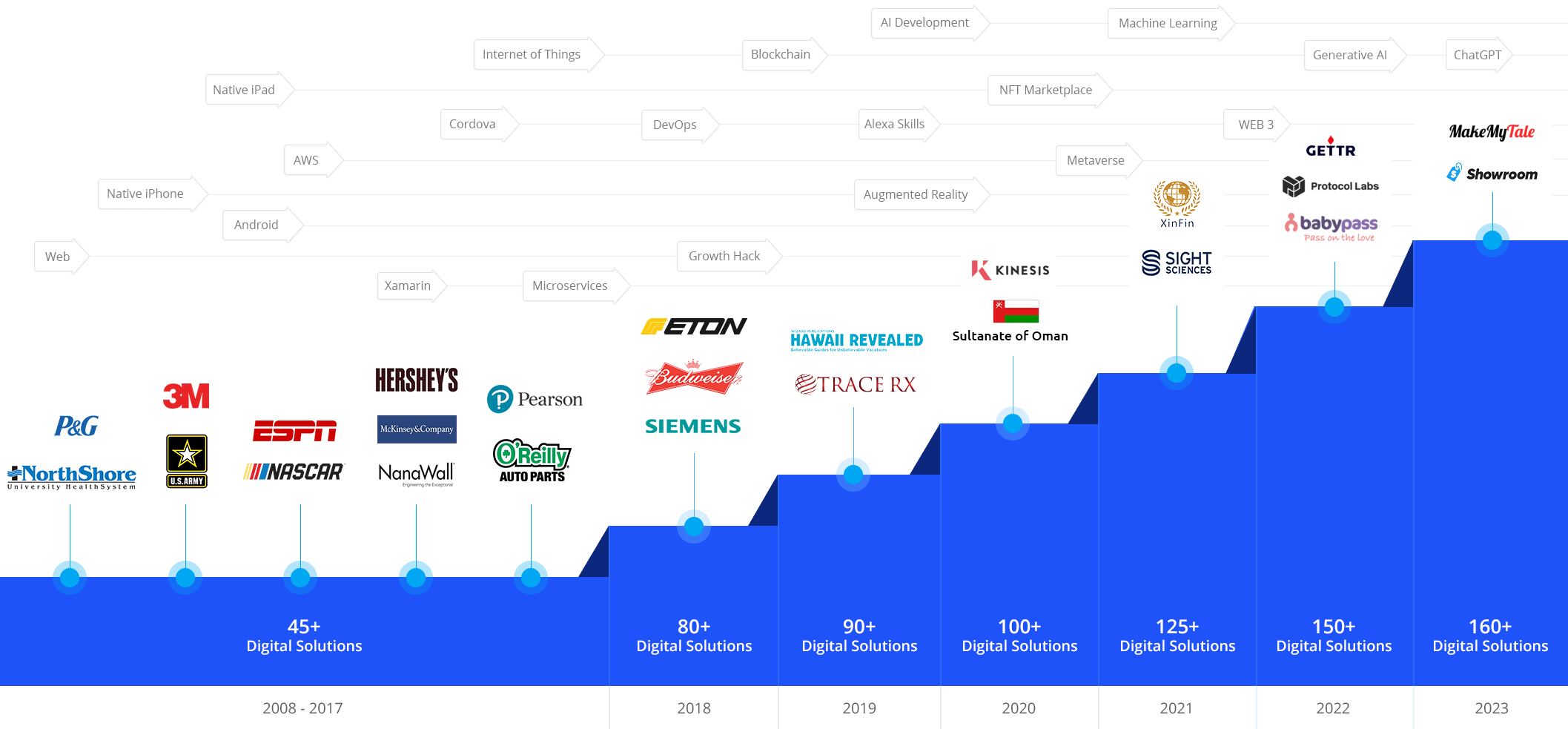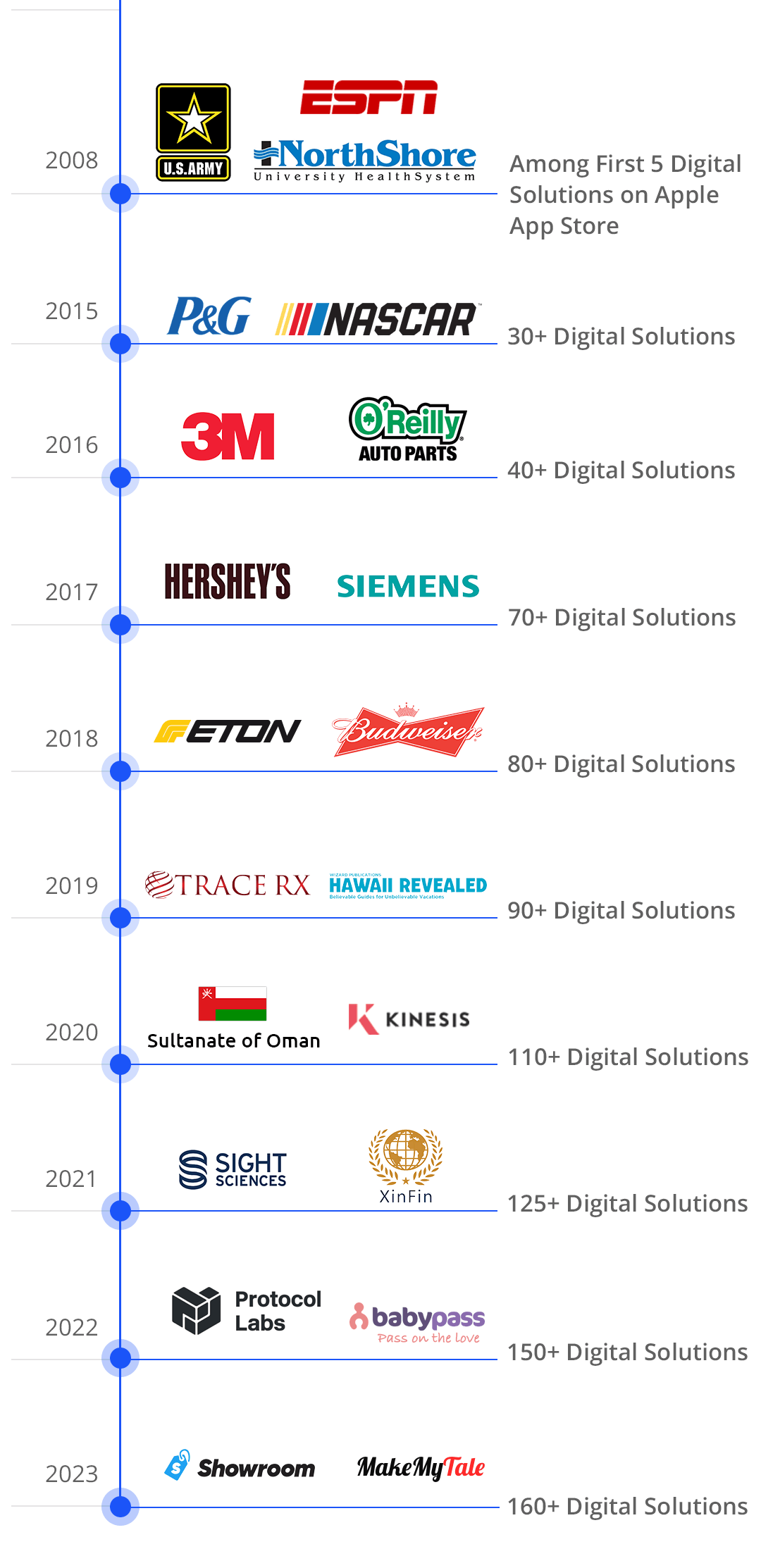 Dedicated Development Team
Our developers leverage cutting-edge cognitive technologies to deliver high-quality services and tailored solutions to our clients.
Team Extension
Our team extension model is designed to assist clients seeking to expand their teams with the precise expertise needed for their projects.
Project-based Model
Our project-oriented approach, supported by our team of software development specialists, is dedicated to fostering client collaboration and achieving specific project objectives.
1. Contact Us
Fill out the contact form protected by NDA, book a calendar and schedule a Zoom Meeting with our experts.
2. Get a Consultation
Get on a call with our team to know the feasibility of your project idea.
3. Get a Cost Estimate
Based on the project requirements, we share a project proposal with budget and timeline estimates.
4. Project Kickoff
Once the project is signed, we bring together a team from a range of disciplines to kick start your project.
Start a conversation by filling the form
Once you let us know your requirement, our technical expert will schedule a call and discuss your idea in detail post sign of an NDA.
All information will be kept confidential.
What is a Generative AI integration service?
A Generative AI integration service involves seamlessly incorporating generative AI-powered solutions into businesses' existing systems and workflows. It enables businesses to leverage AI models like GPT-3 or GPT-4 to automate tasks, enhance decision-making, and drive efficiency, all while integrating AI-generated outputs into their workflows. This service encompasses understanding client requirements, selecting the right AI model, fine-tuning it, integrating data sources, and ensuring a smooth integration process. Ultimately, it empowers businesses to optimize operations and achieve scalability through the power of generative AI.
How can my business benefit from Generative AI integration?
Generative AI can automate routine tasks, enhance content creation, personalize user experiences, and enable data analysis, among other things. This results in improved operational efficiency, customer satisfaction, and business scalability.
How secure is your service?
We have stringent measures in place to ensure the confidentiality and integrity of your data. Our team follows industry best practices and implements robust security protocols, including encryption, access controls, and regular security audits. We also comply with data privacy regulations to protect your information.
Do I need any technical knowledge to use your service?
While having some basic understanding of AI can be beneficial, our team of experts will handle the technical aspects of integration and provide you with comprehensive support throughout the process.
How long does the integration process take?
The duration of the integration process can vary depending on your specific requirements, the complexity of your existing systems, and the extent of customization needed. We can provide a more accurate estimate after understanding your needs.
Do you offer customer support?
We offer ongoing technical support to ensure the smooth operation of our generative AI-integrated systems. Our team is available to help troubleshoot any issues and to assist with upgrades or modifications as your business needs evolve.
Incorporating generative AI promises to be a game-changer for supply chain management, propelling it into an era of unprecedented innovation.
read more