Logistics Software Development
Enabling logistics and supply chain companies to leverage emerging technologies for better real-time fleet management, streamlined communication and improved customer service.
"AI, IoT has given us access to the Data, which is fast and realtime."
We create end-to-end solutions to simplify your processes and minimize operational hurdles.
Keep pace with the evolving needs of the transport and logistics industry with the implementation of technology innovations.
Streamline your workflow
Our world-class developers and designers can help automate your everyday tasks, provide real-time updates, reduce redundancy and do everything possible to streamline your workflow process.
Convert Data into Insights
Custom applications to manage unstructured and structured data and convert them into actionable insights. We help you explore and communicate useful data patterns that facilitate streamlined inventory processes and customer behavior analysis. 
Tracking Shipment and Delivery
Increase security, cut fuel expense, control work time, increase the productivity of drivers through a real-time tracking system. We identify requirements and implement the required solutions.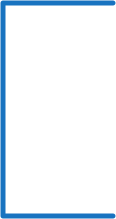 "Logistics firms are expected to dedicate 35% of their business process outsourcing services budget to process automation, emphasizing on inventory, order and shipment tracking by 2022."
International Data Corporation
Logistics software development services
Logistics and Transportation Management
We provide custom logistics app development for logistics on web and mobile platforms for better user engagement, custom reporting and real-time data interaction.
Order Management
Our team has in-depth knowledge of AIS software, including QuickBooks, Sage and SAP. We have integrated AIS software with ERP and smart business intelligence applications for startup and enterprises with our logistics software development.
Warehouse Management
We build AI-enabled warehouse management applications that help logistics tracking software in better inventory management and improve transparency.
Smart Supply Chain Solutions
To make effective, efficient, and agile logistics operations, we add the autonomy and intelligence with the integration of IoT and AI to the applications.
Logistics Data Exchange
We develop and deliver scalable blockchain apps that will bring transparency across your financial ecosystem while ensuring security.
Reporting & BI
We develop RPA bots for financial companies to take over the labor-intensive financial processes and enhance the productivity of employees.
Helping Logistics Companies With:
Automated Warehouses
We automate warehouses processes with computer vision that facilitates recognition and organization of inventory and administers quality control for a wide range of stock without requiring human oversight. 
Demand forecasting
With Artificial Intelligence (AI) and Machine Learning, we develop AI-enabled logistics apps that allow users to plan their monthly orders, understand seasonal trends, save time on re-ordering and reduce stock-outs.
Improved customer experience
AI and Machine learning increase the accuracy of demand prediction that can ease the warehouse management while providing a more personalized experience to customers.
Logistics Route Optimization
Leveraging historical trip sheets and real-time figures to calculate the delivery time for each shipment, AI can optimize routes of every delivery vehicle in real-time. 
Smart Inventory Management
We develop RFID-based inventory management systems that allow the tracking of inventory items and monitoring their status
Diagnosis & Alerts
Video surveillance cameras and sensors use IoT to detect thefts or losses in a warehouse. IoT combined with text message alert systems, sends real-time alerts to warehouse managers.
We are System Integrator for Logistic Companies 

Parcel Audit Software
Parcel Audit Software developed by logistics software development company allows companies to identify billing errors and delivery inconsistencies, track carrier performance and recover related costs.
Warehouse Management Software
Warehouse Management software is used for managing the movement, tracking and storage of goods throughout the warehouse.
Transportation Management Software
Transportation management applications are designed to streamline the shipment process by automating processes shippers currently have in place, and obtain valuable insights to save time and reduce unnecessary expenses on future shipments.
Route Planning Software
Designed for transportation and service dispatchers, courier drivers and fleet managers, Route Planning logistics Software can optimize routes for multi-stop trips.
Our Work in Logistics Software Development
TraceRx: A Global Pharma Supply Chain Solution for International Aid Distribution
LeewayHertz has successfully built a drug supply chain network running on blockchain for TraceRx. The project was recognized with the Richmond SCORE Award. It allows tracking of the shipment of medical help aids. UNO can trace the distribution of free drugs and identify inefficiency and losses using TraceRx. It made recalling of drugs traceable and efficient. Built on HyperLedger blockchain with end-to-end transparency resulting in reduced cost of distribution.
Intelligent Freight Tracking System: Realtime Visibility of trucks using AI and IoT
iTrackFreight allows end to end tracking solutions to ease the process of freight pickup and delivery. The platform will enable shippers, drivers, carriers and brokers to have accurate visibility. The platform uses predictive analytics based on various internal and external factors and determines more real-time ETA. A combination of web portals, administrator management systems, driver apps and 3rd party data makes iTrackFreight System flexible for use.

LeewayHertz was flexible in adding smaller features along the way. We found something that might be useful to add to the app, and they responded and acted quickly. Their process worked well.


Leewayhertz knows its craft and the teams are experts at iPhone and Android app development. They're highly focused and they delivered what they proposed.
What can we do for you? Let's talk