Smart and Connected Consumer Electronics Products for Next Generation
We enable small and medium-size businesses with smart solutions for their products and ideas.
We provide a complete set of Internet of Things development services from strategy and consulting to end-to-end implementation and integration of IoT into the client's infrastructure.
Innovate
Discover opportunities in technology to make world-class products.
Experience
Build world-class products to deliver a rich and unforgettable user experience
Future Ready Products
Cutting edge innovation that can integrate with solutions from Google, IBM or Amazon
Our Consumer Electronics Development Services
Embedded system software design and development
Our Team work with open and proprietary operating systems, creating all levels of software, from firmware to application software and graphical user interfaces (GUI).
Product performance optimization
Our Application Performance Optimization service ensures that systems run efficiently, identifying and diagnosing performance problems.
IoT enablement
We build IoT-enabled Consumer Electronics applications that help Eletronics institutions in smarter decision making and improve user engagement.
Voice assistant system integration
We integrate cloud-enabled products with the latest technologies, including microservices, voice technology and AI, for better consumer life style.
Mobile Application Development
We develop and deliver scalable mobile applications that will enhance Customer Experience and Workforce Productivity with Innovative Mobility Solutions.
Cloud migration
We experience cloud expert migrate your digital business operations into the cloud. 
IoT Platforms
Azure IoT Hub
AWS IoT hub
Google Cloud
ThingWorx
Predix
Connectivity
Bluetooth
Wi-Fi
LAN
Near Field Communication (NFC)
Radio-Frequency Identification(RFID)
Ethernet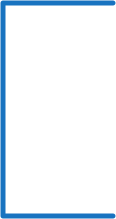 "20.4 billion connected things will be in use worldwide by 2022"
Gartner, Inc.
Our Work in Consumer Electronics
Multi-Room Speaker Controller App
Riva is a powerful multi-room audio solution controlled by iOS and Android devices to stream multiple speakers without any acoustic latency. Our team of developers, designers and architects teamed up with the OEM and platform provider to offer a robust and scalable app experience. Riva speakers are Google and Apple certified and have won the CES awards.
ETON Multi-Room Speaker Controller App
The client required a multi-room audio solution controlled by Android and iOS devices to communicate with multiple speakers without audio latency. They wanted that the app should support local media content, NAS music source, Bluetooth, Airplay and Google Chromecast.
World's First Robotic Tea Maker
Arya is the First Chai making robot having the capabilities of AI. It can detect a user's face using computer vision and reply back with an exact recipe name by predicting the user's behavior using Machine Learning(ML). It uses Speech recognition and NLP to interact with the user to take the next order.

LeewayHertz was flexible in adding smaller features along the way. We found something that might be useful to add to the app, and they responded and acted quickly. Their process worked well.


Leewayhertz knows its craft and the teams are experts at iPhone and Android app development. They're highly focused and they delivered what they proposed.
What can we do for you? Let's talk