Consumer Electronics Products for Next Generation
We build next-generation consumer electronics apps and softwares to empower your users and to give you an edge in the digital world.
We specialize in building game-changing products that are sure to give you a firm hold in the digital market.
Innovate
Discover opportunities in technology to make world-class products.
Experience
Build world-class products to deliver a rich and unforgettable user experience
Future Ready Products
Cutting edge innovation that can integrate with solutions from Google, IBM or Amazon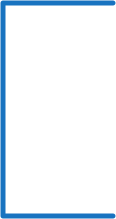 "20.4 billion connected things will be in use worldwide by 2022"
Gartner, Inc.
Our Work in Consumer Electronics
Multi-Room Speaker Controller App
Riva is a powerful multi-room audio solution controlled by iOS and Android devices to stream multiple speakers without any acoustic latency. Our team of developers, designers and architects teamed up with the OEM and platform provider to offer a robust and scalable app experience. Riva speakers are Google and Apple certified and have won the CES awards.
ETON Multi-Room Speaker Controller App
The client required a multi-room audio solution controlled by Android and iOS devices to communicate with multiple speakers without audio latency. They wanted that the app should support local media contents, NAS music source, Bluetooth, Airplay and Google Chromecast.

LeewayHertz was flexible in adding smaller features along the way. We found something that might be useful to add to the app, and they responded and acted quickly. Their process worked well.


Leewayhertz knows its craft and the teams are experts at iPhone and Android app development. They're highly focused and they delivered what they proposed.
What can we do for you? Let's talk