Healthcare Software Development
The healthcare industry faces many challenges in delivering optimal care. From providing the best outcomes for consumers to controlling costs, the industry is under extreme pressure to offer better and accurate results. AI and the healthcare software development companies facilitate the organizations to convert billions of data points into actionable insights and forecasts that improve care quality, save lives and cut down costs.
AI and Healthcare Software Development
Healthcare organizations have more data about patients than before. But the question is how to use all that data smartly so that it could provide better health results. We can help. We aim to implement AI in healthcare organizations that can reduce costs, enhance operations and provide the best care to patients. We work with you to transform the massive collection of data found in EMRs, medical claims documents and diagnostic reports into useful insights and predictions that improve business processes across the organization.
Providers
Handle your patient population health and classify the patient population risk accurately
Become a leader in value-based care
Develop more relevant patient readmission risk models
Improve revenue cycle management and revenue prediction
Predict staffing needs accurately
Leverage analytics to identify patients at risk and patient length of stay to manage hospital-acquired conditions
Healthcare Vendors
Predict product sales efficiently
Improve your target marketing 
Develop effective customer/patient messaging system
Become a leader in healthcare demand and supply chain planning with useful analytics
Reduce customer turnover and boost renewals while handling your sales force efficacy
Use precision analytics to improve patient marketing campaigns, call center operations and messaging methods
Payers
Identify members at risk of leaving the health plan
Point out potential fraudulent claims
Enhance risk adjustment and capture the right target opportunities
Leverage analytics to identify risk for readmission and patient length of stay
Become a leader in HEDIS, CAHPS and medicare star quality ratings with better analytics 
Develop underwriting, financial and actuarial models for large claims forecasting, cost of care, MLR, IBNR and premium pricing models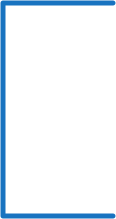 "Nearly half (45%) of Americans said they would be interested in their physician using artificial intelligence in care decisions, with Millennials (55%) the most receptive"
United Health Group
Healthcare Software Development Services
EHR/EMR Integration
We build healthcare software applications that integrate with the EHR systems to improve clinical workflows.
Cerner Integrations
First Databank (FDB) Integrations (Cloud Connector, OrderKnowledge, MedKnowledge)
Epic Integrations 
Redox Engine
FHIR
HL7
IoT integrated Healthcare Software
We integrate IoT with healthcare application to drive patient outcomes on a digitally connected healthcare technology solution.
NFC-based IoT Solutions
Telehealth and Remote Patient Monitoring
Connected Medical Devices & Wearables
IoT Medical Device Integration
Patient Engagement Solutions
We build patient engagemnet solutions to communicate with patients, provide educational resources, or manage the patient-provider relationship.
Secure Messaging

Patient Registration

Appointment Reminders
Telemedicine Software Integration
With integrate Telemedicine Software with the EHS to improve clinical workflows.
Store-and-Forward Telemedicine
Remote Patient Monitoring
Real-time telemedicine
Medical Inventory Software
We build medical inventory applications that order, track, and maintain medical equipment, Control stock levels, manage locations, and monitor expiry dates with ease.
Asset Lifecycle Management

Checkouts & Reservations

Inventory Management

Reports, Alerts & Notifications
Healthcare Software Application Development
We consult and develop the enterprises across the technologies and delivery models for:
Clinical applications
Medical imaging solutions
Cloud applications
BI/ analytics solutions
Patient portals and consumer/ mobile applications
Transforming the Healthcare Industry with Software Development
The healthcare industry has a wide range of AI and Machine Learning applications that facilitate improved quality care, streamlined operations and reduced costs. Healthcare vendors, providers and payers can leverage actionable insights from AI and ML to drive revenue, optimize operations and improve patient outcomes. Healthcare organizations that leverage the full advantage of Artificial Intelligence and Machine Learning will dominate their markets.
Reduce Readmissions
Patient readmissions result in additional costs for payers, patients and hospitals. AI implementation will help predict and reduce hospital readmissions and enable efficient use of scarce hospital resources while enhancing the quality of care.
Identify fraudulent payment activities
Fraudulent claims are costly for every organization and it is inefficient for healthcare institutes to investigate every claim. Our AI engineers help organizations develop accurate predictive models to identify and prioritize fraudulent activity, enabling customer satisfaction and efficient deployment of resources. 
Alert providers to patients at risks for hospital-acquired conditions
Many patients are sensitive to bloodstream infections during their stay in the hospital. It is an expensive outcome that can result in hospital readmissions. AI technology can help predict which patients are likely to incur CLABSI and sepsis and send alerts to doctors automatically for executing further testing and diagnostics. 
Accurate Predictions about ED and ICU Utilization
Periodic scarcity of care resources and high costs are two significant reasons why the utilization of ICU should be improved. Automated Machine Learning allows predicting accurately which patients need and don't need intensive care, saving costs for hospitals. It also helps in understanding the staffing needs for ICU and ED.  
Flag members who are at risk for churn
Healthcare providers and payers lose money if members decline to renew their health plan or if patients do not avail of their facilities again. They can leverage the potential of AI and ML to integrate patient retention risks into their workflow, reducing non-renewals and patients not availing further treatments.
Identify which patients are less likely to adhere to drug regimes
People with chronic diseases who do not take their medications regularly lead to over $100 billion in preventable costs every year. Using AI, you can create models to identify people who do not adhere to prescribed medication and to predict their behavior. It helps create the right plan to increase medication adherence. 
Predict No-Shows
No-show appointments are not only expensive for payers and providers, but also patients because not showing up for a medical appointment can result in adverse health conditions and untreated medical conditions. AI can help reduce these no-shows by equipping decision-makers with the information they require for rescheduling, engaging patients proactively and crafting interventions. 
Predict patient length of stay
The length of stay significantly predicts the cost. Staying for long not only places patients at risk of hospital-acquired conditions, but it also constrains physician time and hospital bed availability. AI technology can help payers and providers predict the length of stay, creating scheduling flexibility, enabling targeted interventions for patients at risks and reducing costs. 
We are System Integrator for Healthcare Companies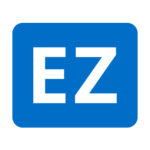 Home Healthcare Software
Home healthcare software coordinates business operations and processes like scheduling appointments, documentation of health records and visit to centralize workflow for efficiency, transparency, and adherence to regulation.
Healthcare CRM Software
Healthcare CRM software System solution enables the sharing of information across systems and organizations which helps to assure consistent, up-to-date information.
EHS Management Software
EHS Management Software are designed to eliminate audit glitches, reduce costs and increase productivity.
Patient Portal Software
Patient Portal Software are responsible to improve the interaction between healthcare providers and the patients.
Our Work in Healthcare Software Development
TraceRx: A Global Pharma Supply Chain Solution for International Aid Distribution
LeewayHertz has successfully built a drug supply chain network running on blockchain for TraceRx. The project was recognized with the Richmond SCORE Award. It allows tracking of the shipment of medical help aids. UNO can trace the distribution of free drugs and identify inefficiency and losses using TraceRx. It made recalling of drugs traceable and efficient. Built on HyperLedger blockchain with end-to-end transparency resulting in reduced cost of distribution.

LeewayHertz was flexible in adding smaller features along the way. We found something that might be useful to add to the app, and they responded and acted quickly. Their process worked well.


Leewayhertz knows its craft and the teams are experts at iPhone and Android app development. They're highly focused and they delivered what they proposed.
Talk to one of our experts to become a leader in Industry 4.0.
Robotic process automation involves software robots that mimic human activities by interacting with applications the same way a person does.
read more
Start a conversation by filling the form
Once you let us know your requirement, our technical expert will schedule a call and discuss your idea in detail post sign of an NDA.
All information will be kept confidential.