Software Development Company
We transform your business by building innovative digital applications. Get started today, and let us help you harness the power of emerging technologies.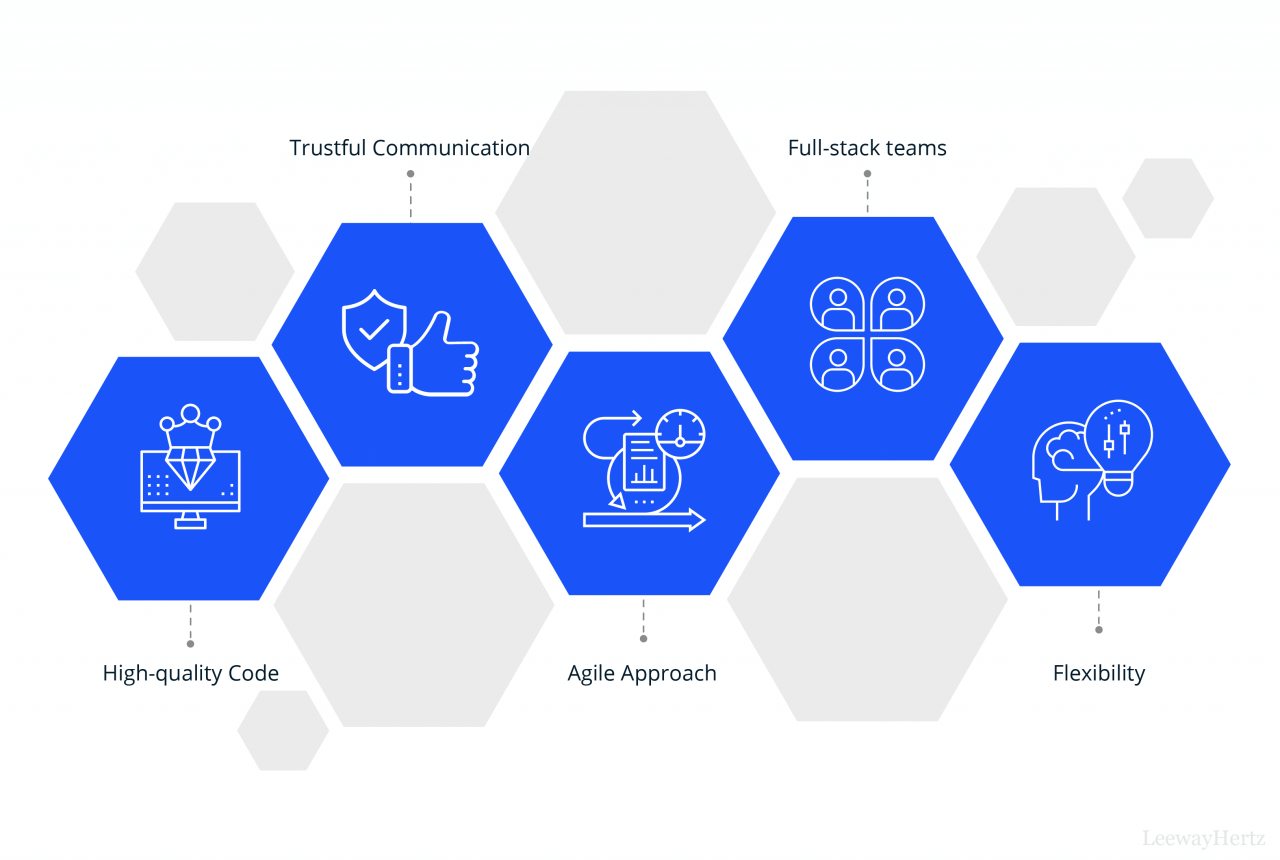 Total Years of Experience
Our Software Application Development Services
With 12+ years of experience building 100+ software platforms, we're the experts in designing and developing technology products that help your business streamline processes and grow its revenue. We build custom software applications that are tailored to meet your specific use case, budget, and timeline.
Software Consulting
Our software development experts gain a strong understand your idea, target users, and monetization strategy before offering you a wide range of software solutions.
Custom Software Development
We convert client requirements into a custom software solution by focusing on building secure, scalable, and custom-centric software products.
Enterprise Software Solutions
We improve business agility and efficiency by building cutting-edge mobile and web software solutions for enterprises.
Application Services
We provide a complete set of services around the development and maintenance of custom business applications.
Team Extension
Extend your team with our experts, and follow the right development methodologies, practices, and work culture.
Maintenance & Support
Our support and maintenance options minimize issues and maximize your efficiency.
UI/UX
Our designers can create a clear design process for your software product that helps engage users.
QA
We use various quality assurance testing approaches, including functionality, security, performance, and code quality.
Digital Transformation
We help you achieve business-wide digital transformation through the latest technologies, including blockchain, Internet of Things (IoT), Artificial Intelligence (AI), Machine Learning (ML), and cloud computing.
Blockchain
Using our own blockchain development solutions, we automate your operations and implement the highest level of security.
IoT
With our secure IoT solutions, you can optimize key processes and improve decision-making and predictive maintenance.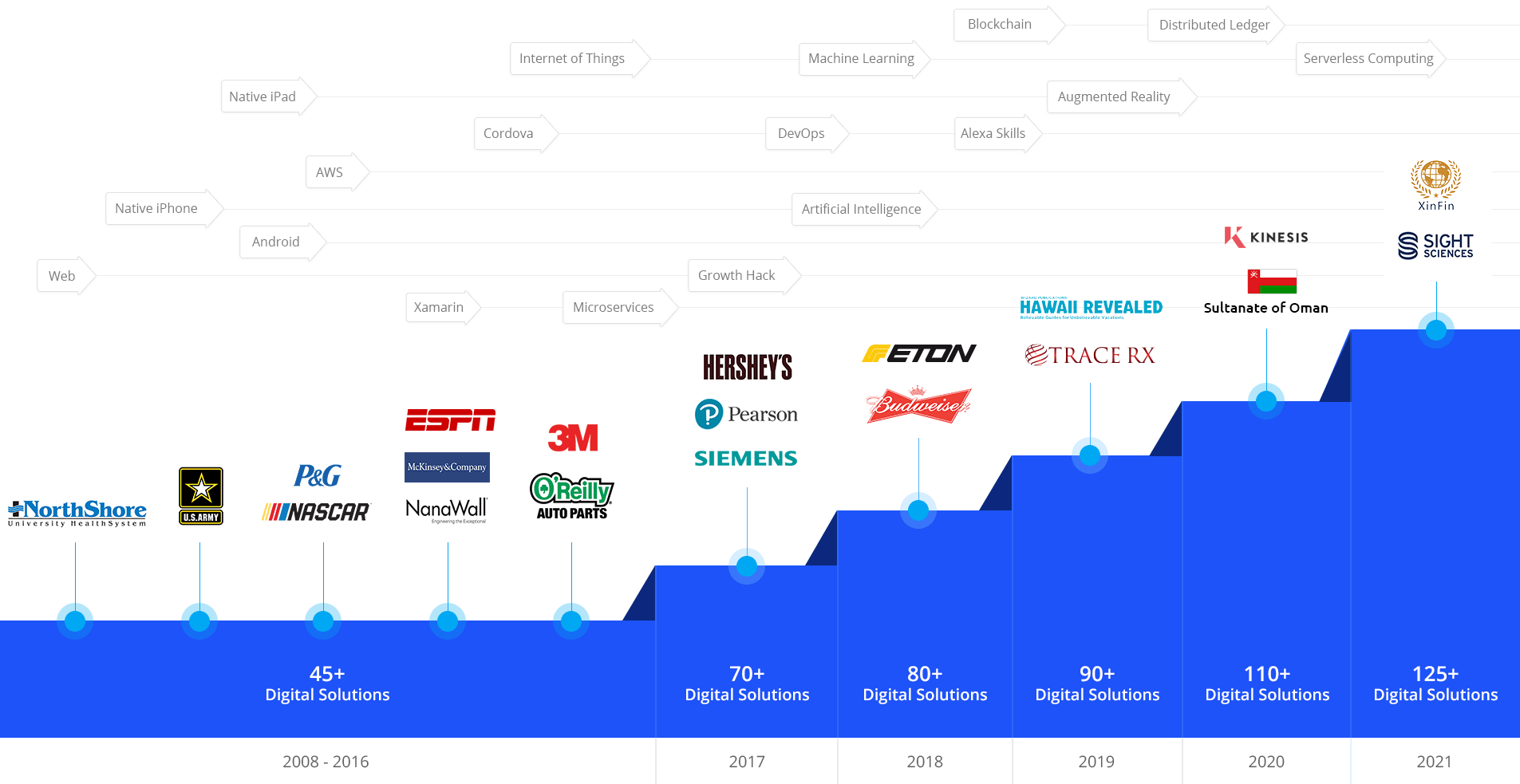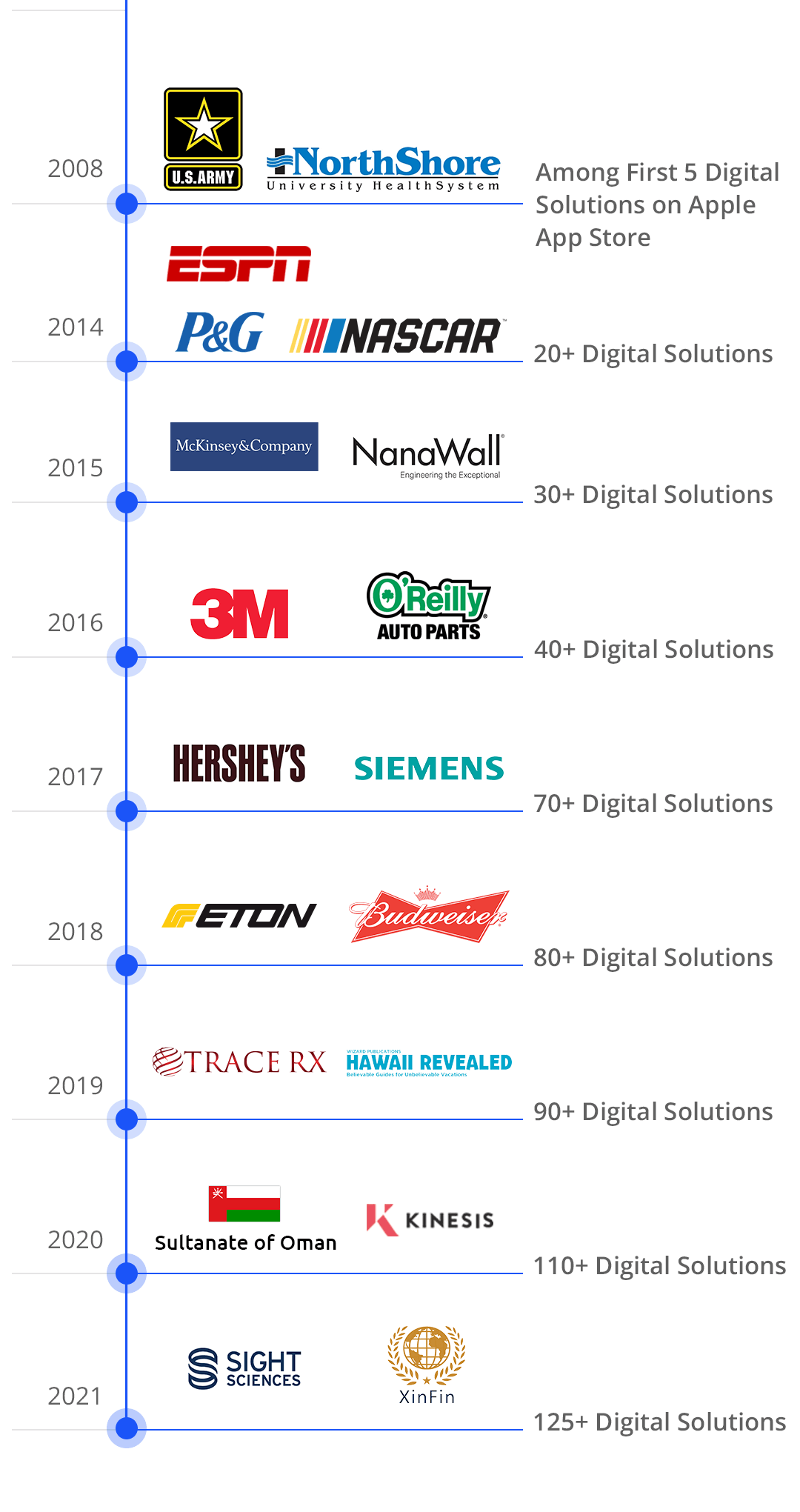 Ready to build a software solution?
We hire the top 1% of IT talent to deliver you innovative and secure technology solutions.
| | |
| --- | --- |
| Front-end | |
| Back-end | |
| Project Management | |
| Mobile App Development | |
| Database  | |
| Servers | |
| Serverless | |
| DevOps | |
OUR SOFTWARE DEVELOPMENT PROCESS
Our team of software developers uses agile Scrum and agile Kanban to ensure on-time delivery and agility for projects.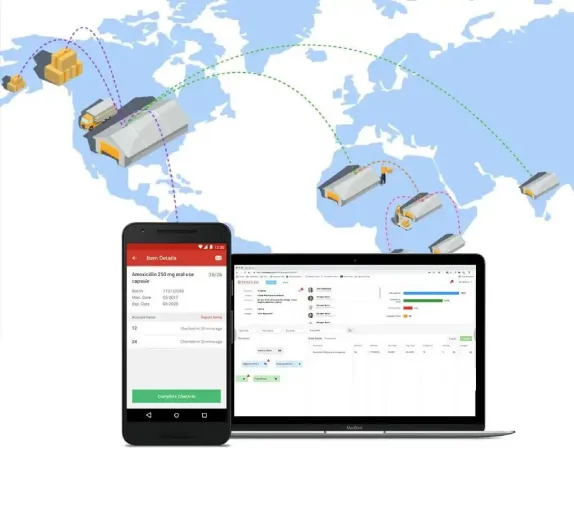 TraceRX
TraceRx is a platform for tracing the shipment of drugs. It allows the UNO to trace the distribution of free drugs and identify inefficiency and losses.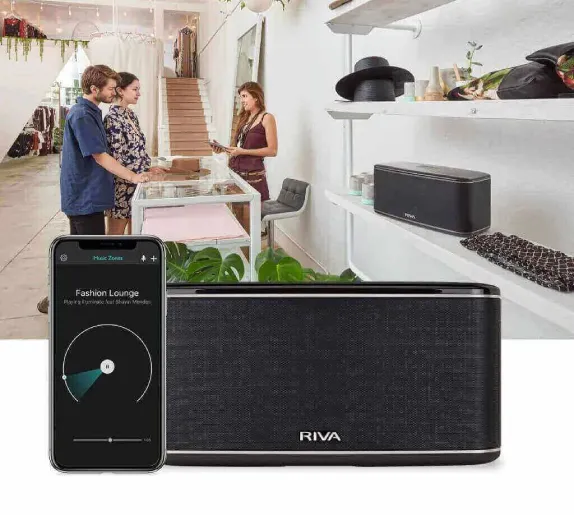 Multiroom Speaker Control App
Riva is a powerful multiroom audio solution for streaming multiple speakers without acoustic latency, powered by either your Android or iOS device. Our team of developers, designers, and architects teamed with the original equipment manufacturer and platform provider to offer a robust and scalable app experience.
Digital Solution for Award-Winning Island Guidebooks
We worked with Wizard Publications to convert its series of four island guidebooks into a mobile app. We built a content management system that allows editors, authors, and field agents to create, update, and publish content to the mobile app in real time.
Hi Arya—World's First Tea-Making Robot
Arya is the first ever tea-making robot that possesses AI capabilities. It uses ML to predict the user's behavior and detect faces with computer vision. Arya uses natural language processing and speech recognition, so users can interact with the Arya robot with their voices.
Redefining Industries with Software Development
Improve your performance and management of your data and stakeholders with software implementation. 
We develop health-care software applications that automate processes such as patient management, lab management, test result analysis, and data collection:
EMR and EHR software development

mHealth app development

Remote patient monitoring software

Patient engagement software solutions

IoT health care
FinTech
Our FinTech software development team helps financial institutions manage their daily operations efficiently.
P2P lending platform

Payment gateway integration

Intelligent CRM solutions

Wallet of Things

Smart banking software
Manufacturing
Implement manufacturing software that helps speed your existing processes and bring down operational costs:
Demand forecasting software

Predictive maintenance software

Research and development 

Smart products

Quality management
Retail & E-Commerce
We develop software applications for retail and e-commerce that automate business operations and transform users' shopping experiences:
Custom retail solutions

Voice assistants

Smart inventory management

Customer engagement software
Travel & Hospitality
Our innovative software solutions help the hospitality industry streamline the traveler's experience and extend the comfort of their services:
Custom travel portals and booking engine software

CRM for hotels

Travel agent software

Analytics for travel data

Visitor management software
Logistics
We build innovative tech-enabled logistics software applications to streamline the supply chain, offer flawless customer support, and enhance warehouse efficiency:
Warehouse management software

Resilient supply chain solutions

Reporting and business intelligence solutions

Order management software

Logistics and transportation management software
Start-Up Product Development
We help start-ups launch successful software applications to validate their ideas and present a viable solution in the market:
MVP development

Product design

Product development

Product launch
On-Demand App Development
We develop on-demand service apps for a wide range of industries that can enhance brand presence in the market:
On-demand health-care apps

On-demand food and grocery delivery apps

On-demand delivery apps

On-demand taxi apps

On-demand home services apps
I came to LeewayHertz because of their reputation in the software development space. When we expanded the project to incorporate blockchain not only did they not flinch, they got more enthused. They have been stellar at every step of the way working towards solutions that worked straight to the heart of the idea on a micro and macro sense. I have already recommended them many times and I will continue to do so. The members of LeewayHertz have always promptly returned my calls or emails irrespective of the time. I have found them to be consistently available and committed to addressing my needs.
I came to LeewayHertz because of their reputation in the software development space. When we expanded the project to incorporate blockchain not only did they not flinch, they got more enthused. They have been stellar at every step of the way working towards solutions that worked straight to the heart of the idea on a micro and macro sense. I have already recommended them many times and I will continue to do so. The members of LeewayHertz have always promptly returned my calls or emails irrespective of the time. I have found them to be consistently available and committed to addressing my needs.
To bring out the exceptional user experience of the speakers through a mobile app, we were looking for a tech company that understood our needs and suggested recommendations on top of that to create a clean mobile app. We exactly got that. Our association with LeewayHertz was extremely rewarding; we continue to work with LeewayHertz on more audio products.
Dedicated Development Team
Our team of developers is highly qualified and dedicated to delivering quality development services to clients.
Team Extension
Our team extension model is intended to help clients who want to extend their team with the right expertise required for their project.
Project-based Model
Our project-based model and software development specialists are there for customer collaboration and specific client project engagement. 
1. Contact Us
Fill the contact form protected by NDA, book a calendar and schedule a Zoom Meeting with our experts.
2. Get a Consultation
Get on a call with our team to know the feasibility of your project idea.
3. Get a Cost Estimate
Based on the project requirements, we share a project proposal with budget and timeline estimates.
4. Project Kickoff
Once the project is signed, we bring together a team from a range of disciplines to kick start your project.
Start a conversation by filling the form
Once you let us know your requirement, our technical expert will schedule a call and discuss your idea in detail post sign of an NDA.     All information will be kept confidential.
What should I look for in a software application development company?
Once you know what the services offered by a software development company are, now you need to understand how to find the right company for your project requirements. Here is a checklist of things you should consider before hiring the software development services company:
Does the company has experience related to your project? Check their work and ask for similar projects they have worked on in the past. Read the company's reviews on GoodFirms or Clutch.
Does the software development company have expertise in the technologies you require? For example, if you need to develop an IoT product, check if they provide IoT development services.
Consider the company's team size. If you pick a company that is too small, you have a risk that you may not get better support. If the company is too large, there's a risk that you might not get enough attention. Therefore, ensure to work with a company that has the team size based on your project requirements.
Check if the company has received any recognition or awards. You need to ensure that the company has the right skills and knows how to deliver the software successfully.
What do we do as a software development company?
As a software development company, our aim is to build software or software applications that include identifying a need, designing the software, coding it and testing for the issues.
Following are some of the activities that are performed by our company:
We develop digital solutions to problems
Though processes and techniques might not be similar, we aim to create solutions that solve the problems of a consumer. These solutions are full-scale software that are designed and developed to meet the needs of businesses.
We produce useful programs
 A software program is a collection of programs that perform something beneficial for potential consumers. We usually develop software that can perform multiple functions.
We provide technical insights
We also provide consultation and research ways to elevate our client's businesses with our technical expertise in different technologies.
What are the software development services provided by our software development company?
What are the software development life cycle phases?
Software Development Life Cycle is the foundation of all software development methodologies that include different activities like estimated budget, requirement gathering, documentation writing, design and development, testing, deployment and maintenance. It comprises of seven different phases:
Planning
Analysis
Design
Development
Testing
Deployment
Support and Maintenance
Planning In the planning stage, a team of developers determines project goals and a high-level plan is created for the intended project. It is the most fundamental phase that primarily involves three activities:
Feasibility Assessment
Project Plan Creation
System Identification for Development
Analysis  In this phase, the software development team and client analyze the end-user business requirements and converts project goals into a system that the organization wants to build. Analysis phase consists of the following three activities:
Implementing a Detailed Analysis
Collecting Business Requirements
Designing Process Diagrams
Design Desired features and functionalities of a software application are described in the design phase. This stage of SDLC includes business rules, screen layouts, pseudo-code and other documentation defining the components of the software. The design phase usually comprises the following activities:
IT Infrastructure Designing
System Model Designs
Technical Designs
User Interfaces
Marvel Prototype
Development In the development phase, all the previous phases are converted into the actual working system. Developers develop the code and backend of a software application. Development phase involves two primary activities:
IT Infrastructure Development
Code and Database Development
Testing In the testing phase of SDLC, all the code pieces are integrated and hosted in the testing environment. Testers check the system for bugs, defects and errors to test the system's functionalities. Testing phase involves:
Test Cases Creation
Test Cases Execution
Deployment  In this phase, the system is brought to the real-life environment where the user starts operating the system. The deployment phase involves placing all data and components in the production environment. This stage of SDLC is also referred to as delivery. Support and Maintenance  In the Support and Maintenance phase, corrections, changes and enhancements can be made to ensure that the system will work after the updates and meet the business goals. It is essential to maintain and upgrade the software from time to time so that it runs seamlessly in the future. It involves the following activities:
Supporting the system users
Maintenance of the system
System upgrades
How to choose a software development services company?
Consider the following factors that will help you choose the right software development company :


Company's Portfolio
Before you hire any software development firm, take your time to browse its website, which could be the first medium of contact. Ensure to investigate the Work and Case Study section to have a look at their portfolio. Looking at their portfolio will help you understand the technologies you have worked on and whether the company has experience in building applications for your industry.

A software development application company would never hide their skills. Their website should have information about the technologies they are specialized in. Use this information to understand whether the company has an in-depth understanding of the technologies your project needs.

Do not forget to consider the company's portfolio thoroughly before you select a custom software development company.

Company's Reviews
To ensure the success of a project, you have to look for a company that presents a proven track of successfully executed projects. Ensure to visit review websites to verify client relationship with the company before getting in touch with them. Check the company's review and profile on review portals like GoodFirms, Clutch and other platforms. The review websites would tell you a lot about the company, for example, its location, project development cost, team size, services focus chart, client types and portfolio.You can get the company's rating and read reviews provided by the clients. Since all the reviews mentioned on the review websites are genuine, you can select a company doubtlessly.
Clarify the ownership of the application
What if you see your competitors using the software you got precisely built for your organization? A company that pays for the app owns the software application. But, various cases of ownership conflicts have been seen between business owners and software development companies. Make sure that the contract between you and the company clearly defines the ownership clause in compliance with the governing state laws to ignore any conflicts in the future.
What software development tools do you use to develop apps and software?
We use a lot of tools available for developers and curated a list of software development tools based on different categories:
GitHub: It is a web-based Git repository hosting service using which developers can review code, build software and manage projects. Due to its intuitive interface and various features, GitHub is one of the most popular code repositories in the world. Its pricing model is quite flexible; private repositories are paid with a monthly fee while public repositories are hosted for free.
Bitbucket: A GitHub competitor, Bitbucket, is a web-based repository hosting service that uses the Git version control system. It facilitates collaboration for software development tools by integrating with Atlassian products like Jira. It is available as both an on-premise version (Bitbucket Server) and a cloud version.
Issue Tracking and Project Management
Jira: It is one of the popular development planning tools for issue and project tracking. Used mainly by Agile Software Development Teams, it has tons of functionalities and is easy to use. Some of its highlights include customizable Kanban and Scrum boards.
Trello: Trello is also one of the best tools for project management. It provides customizability with easy to manage boards for Kanban and Scrum users.
Toggl: Toggl is quite different from the above two project management tools, but it presents an overview of where the time is spent. It is easy to use and simple and can be integrated with lots of tools.
Integrated Development Environment (IDE) 
NetBeans: A popular, open-source and free IDE, NetBeans, allows developers to build desktop, mobile and web applications. It supports smart and fast code editing. Allowing rapid user interface development, NetBeans helps in writing bug-free code.
Atom: Atom IDE is an open-source and free all-around text editor. It allows developers to customize anything without the need to modify the config file. It supports various operating systems like Windows, Linux or OS X. Atom interface can be split up in multiple panes to edit and compare code across multiple files.
XCode: XCode is an IDE for macOS with a suite of software development tools developed by Apple. Featuring visual settings, it is simple to use and comes with drag-and-drop options. It is a smart integrated development environment that can prevent mistakes and errors.
Our team of software developers builds robust and secure software applications using the tools mentioned above.
What are types of software development?
Software development is an incredibly in-demand and ever-growing field, transforming various industries, including healthcare, supply chain and logistics, travel, fintech, manufacturing and more. While the demand for software developers is high, the diversity in the type of work software developers do is widespread. 
Here are the different types of software development:
Web Development
Mobile App Development 
Data Science Solutions
Back-end Development
API Development
Cloud Computing 
What is the most important step while developing custom software?
It is essential to find the top software development company as you need the right team of developers who understand and implement custom features to enhance your business processes. A wrong choice can lead to issues, including postponing delivery, inexperienced developers and deadline failures. 
We have identified top digital transformation companies based on experience, reviews, ratings, development capabilities & pricing.
read more