Travel Software Development
Travel Technology Solutions to drive growth and boost revenue
A massive amount of data within the travel and tourism industry can be converted into actionable insights b by implementing AI and Machine Learning. Travel Companies can utilize the potential of data insights to deliver the next-generation customer experience.
Travel Industry and Artificial Intelligence
The potential of Artificial Intelligence to execute tasks that traditionally require human cognitive function, has also made it useful for the travel industry. Hotels and resorts depend on providing the seamless customer experience to enhance their brand reputation and AI can help them in doing so efficiently. 
Know your customers
Whether it's automation, chatbots or AI-based intelligent apps, we have everything to help you understand your customers and to stay engaged with them always.
Operational efficiency
We help you automate your everyday tasks and boost your overall operational efficiency.
New revenue streams
Technology is creating new revenue streams for the hospitality industry. Stay on top of these new streams with our insights on advanced solutions.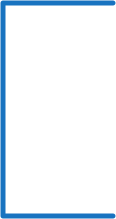 "Booking.com found out in its survey that almost a third (29%) of global travelers say they are comfortable letting a computer plan an upcoming trip based on data from their previous travel history."
Booking.com
Dynamic Pricing Solutions with Market Data
Optimize prices automatically depending on the factors, including occupancy, season and competitor's data. Based on the understanding of your customers and market, make data-driven pricing decisions. 
Sentiment analysis for feedback generation
To learn what people think about your services, analyze customer review data. With supervised learning techniques, it is possible to identify emotions behind words and enhance on the gathered feedback. 
Improved customer experience
AI and Machine learning increase the accuracy of demand prediction that can ease the warehouse management while providing a more personalized experience to customers.
Customer personalization and segmentation for customized deals
Acquire and hold customers for a long time by analyzing the data they share with you. Implement machine learning in the travel industry for a detailed segmentation.  
Our Work in Travel Software Development
Hawaii Revealed: Digital Solution for Award-Winning Hawaii Island Guidebooks
Hawaii Revealed is the series of four best-seller guidebooks on exploring Hawaii Island from Wizard Publication. We worked with Wizard to create a digital solution using which they can create, edit and publish content to the mobile app and book using the information collected by Wizard's local field agents. The combination of local information and mobile features resulted in creating an amazing experience for the users who want to visit Hawaii Island.
Cruise vacation-planning app : An award-winning and one of the most downloaded cruise planning app
iCruise.com by WMPH Vacations provides users with the best cruise deals along with a wealth of information to assist users in making their choice. The company contacted LeewayHertz to take all their data and make it mobile, which led to the creation of this highly intuitive, successful, and award-winning app.

LeewayHertz was flexible in adding smaller features along the way. We found something that might be useful to add to the app, and they responded and acted quickly. Their process worked well.


Leewayhertz knows its craft and the teams are experts at iPhone and Android app development. They're highly focused and they delivered what they proposed.
Start a conversation by filling the form
Once you let us know your requirement, our technical expert will schedule a call and discuss your idea in detail post sign of an NDA.
All information will be kept confidential.