Insurance Software Development Company
Helping insurance companies simplify day-to-day procedures, bring efficiency, create a better customer experience and improve profitability with digital transformation technologies.

We Build Smart Insurance Software Solutions to Simplify Insurance Operations
Leveraging the capabilities of emerging technologies, including IoT, AI and Blockchain, we develop insurance software solutions that offer a seamless experience to both insurance companies and customers.
Faster Claims Settlement
Our software developers uses the potential of AI to bring intelligent data and fasten decision making, allowing insurance companies to quicken the claim settlement process.
Customer Experience & Coverage Personalization
Our team develops chatbots that can fetch customer's social data and geographic information to provide personalized buying experience.
Behavorial Policy Pricing
Our experts leverage the inteligence of AI and data feeding capability of IoT sensors to provide personalized data that helps in identifying pricing based on behavior.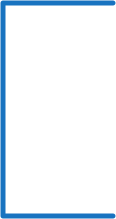 "AI enables insurers to better utilize the troves of data at their disposal to benefit from vital client insights that maximize their services and products. This results in satisfied customers and more efficient business"
Sapiens
Our Insurance Software Development Services
Insurance Claims Management Solution
We build custom claims management solution for efficient claims data collection and faster settlement while reducing processing time, automating claims process and enhancing customer experience. 
Insurance Document Management System
Our team develops smart document management system that can help you automate streamlining of documents while reducing complexity of managing them manually.
Insurance Quoting Software
We create custom insurance quoting module that includes qualitative risk assessment and custom premiums calculation. Using predictive analytics, we allow insurance companies to leverage statistical data and make crucial decisions.
Insurance Risk Management Solutions
We develop custom risk management software that facilitates tracking of key risk indicators (KRIs) in real time and notifies users of important prevention actions via SMS, email or push notifications. 
Insurance Compliance Software
We build cloud-based Insurance Compliance Software to automate the screening process for regulatory requirements and business rules. We ensure to comply with regulatory standards in your country for insurance software.
Mobile Insurance Application
Our Insurance App Development Company builds cross-platform and hybrid mobile applications with client self-service portals and insurance claim submission modules. We build an engaging experience for your clients that help them to access insurance services seamlessly.
Helping Insurance Companies With:
Small, medium or large – predictive modeling can be implemented in any insurance company. Every insurance company asks a question – how can we introduce a cost-effective and sustainable predictive modeling strategy within the organization? Here's the answer: 
Reduced Churn
Insurers may lose money if customers don't upgrade or renew their plans because lapsed policies have to be replaced with new business. Using predictive analytics, it is possible to analyze customers' historical data that will allow you to identify marketing options for a specific type of customer. Identifying customer trends or behavior will lead to a reduction in non-renewals and cancellations.
Fraud Detection
Fraud detection algorithms can be created using machine learning that processes large datasets and identifies hidden correlations between fraudulent actions and user behavior. Big financial institutions use ML to combat fraudulent claims and fake consumers. For example, MasterCard has integrated AI and ML to trace and process variables, including transaction size, location, device, time and purchase data.
Dynamic Pricing Precision
Based on the insights gathered from customers' historical plans and transactions, insurance companies can be able to provide precise pricing to their customers. It helps insurers reduce loss ratio, increase retention ratio and reduce acquisition costs. With linear and non-linear algorithms, AI helps provide accurate risk-specific pricing.
Mitigation Litigation Risk
Using AI, insurers can develop a report to predict the probability that the compensation claim could lead to litigation. Claims with a high probability of litigation can be referred to the senior team for early and appealing settlement offers. It can save companies the high cost of litigation.
We Are System Integrator for Insurance Companies 
Payment Processing Software
Payment Processing Software allows small to large-size organizations to process debit/credit payments either via POS interfaces or the internet.
Claims Processing Software
Claims Processing Software is designed to automate claims processing, claims collection and electronic submission. 
Commission Software
Commission Software helps in improving organizations' sales productivity by automating commission-based incentive plans.
Insurance Policy Management
From policy generation to its renewal, insurance policy software is designed to monitor the insurance policy lifeycle to decrease the cost of processing and increase efficiency. 
Commercial Insurance Software
Commercial Insurance Software is used to simplify operations for both issuers and brokers of commercial insurance policies.
Inspection Software
Inspection Software is designed to automate inspection processes with data collection, checklists, background checks and inspection reports. 


LeewayHertz was flexible in adding smaller features along the way. We found something that might be useful to add to the app, and they responded and acted quickly. Their process worked well.


Leewayhertz knows its craft and the teams are experts at iPhone and Android app development. They're highly focused and they delivered what they proposed.
1. Contact Us
Fill out the contact form protected by NDA, book a calendar and schedule a Zoom Meeting with our experts.
2. Get a Consultation
Get on a call with our team to know the feasibility of your project idea.
3. Get a Cost Estimate
Based on the project requirements, we share a project proposal with budget and timeline estimates.
4. Project Kickoff
Once the project is signed, we bring together a team from a range of disciplines to kick start your project.
Start a conversation by filling the form
Once you let us know your requirement, our technical expert will schedule a call and discuss your idea in detail post sign of an NDA.
All information will be kept confidential.
What is Insurance Software?
An Insurance Software is designed and developed to help insurance agencies, carriers or brokers simplify their day-to-day insurance-related operations.
How much does it cost to build an insurance software?
The cost of insurance software depends on the features and functionalities required to develop it. Based on your needs and requirements, we can provide you an estimated budget for your project. 
Do you build a custom insurance software solution?
Yes, our team of software developers can design and develop a custom insurance software solution that meets your business needs and requirements. 
How do you develop insurance software solutions?
First of all, you send us your requirements and query to our team. We quickly analyze them with our team of experts who identify the best possible solutions to resolve your problems. Once the analysis is done, we get on a first consultation call with your team and discuss the technologies required to develop your solution.
After you sign off the project with us, we start working on your project and ensure to deliver you robust and scalable software solutions for insurance industry on time.
Check out top 10 Top Ethereum Blockchain Development Companies in 2021 and find the right partner for your next project.
read more