Insurance Software Development
AI Implementation in the Insurance Industry
Insurance companies are adopting AI to bring efficiency, create a better customer experience and improve profitability.
AI and Insurance Software Development
AI provides insurers with the power to enhance their underwriting, claims management, pricing, claims management process and market selection. Insurers can leverage AI and use analytics to provide greater speed to market, reduced loss ratios, higher conversion rates and accurate pricing. 
Optimized Claims Management
Mark fraudulent claims as flag
Identify claim severities and loss potentials
Find claims for manual processing or straight-through
Look for subrogation opportunities
Enhance adjuster performance with result-based assignments
Strategic Risk selection
Speed up conversion rates
Enhance quote accuracy
Find profitable prospects
Induce best practices
Boost renewals and reduce churn
Precision Pricing and Reserving
Use leading-edge machine learning algorithms
Deploy pricing models without programming again
Improve the accuracy of loss costs
Develop reserves from the bottom up precisely
Build losses for each claim individually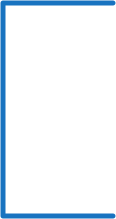 "AI enables insurers to better utilize the troves of data at their disposal to benefit from vital client insights that maximize their services and products. This results in satisfied customers and more efficient business"
Sapiens
AI Use Cases in the Insurance Industry
Small, medium or large – predictive modeling can be implemented in any insurance company. Every insurance company asks a question – how can we introduce a cost-effective and sustainable predictive modeling strategy within the organization? AI and Machine Learning is the right answer to that question. 
Reduced Churn
Insurers may lose money if customers don't upgrade or renew their plans because lapsed policies have to be replaced with new business. Using predictive analytics, it is possible to analyze customers' historical data that will allow you to identify marketing options for a specific type of customer. Identifying customer trends or behavior will lead to a reduction in non-renewals and cancellations. 
Fraud Detection
Fraud detection algorithms can be created using machine learning that processes large datasets and identifies hidden correlations between fraudulent actions and user behavior. Big financial institutions use ML to combat fraudulent claims and fake consumers. For example, MasterCard has integrated AI and ML to trace and process variables, including transaction size, location, device, time and purchase data. 
Dynamic Pricing Precision
Based on the insights gathered from customers' historical plans and transactions, insurance companies can be able to provide precise pricing to their customers. It helps insurers reduce loss ratio, increase retention ratio and reduce acquisition costs. With linear and non-linear algorithms, AI helps provide accurate risk-specific pricing.
Mitigation Litigation Risk
Using AI, insurers can develop a report to predict the probability that the compensation claim could lead to litigation. Claims with a high probability of litigation can be referred to the senior team for early and appealing settlement offers. It can save companies the high cost of litigation. 

LeewayHertz was flexible in adding smaller features along the way. We found something that might be useful to add to the app, and they responded and acted quickly. Their process worked well.


Leewayhertz knows its craft and the teams are experts at iPhone and Android app development. They're highly focused and they delivered what they proposed.
Talk to one of our experts to become a leader in Industry 4.0.
We have explained the end-to-end logistics and transportation management process & how AI and IoT can be applied to transform the current process.
read more
Start a conversation by filling the form
Once you let us know your requirement, our technical expert will schedule a call and discuss your idea in detail post sign of an NDA.
All information will be kept confidential.