In today's digital era, building software that can meet the specific business needs has become the necessity for the survival of enterprises.
The off-shelf software consists of various unused features. It results in the additional cost to the businesses. But, the custom software enables companies to streamline their operations and cater to the needs of the business accordingly.
Switching from off the shelf software to custom software can offer a plethora of advantages to various enterprises. They can use customized software to manage most of their business processes such as human resource management, content and customer management.
Custom software can add value to the businesses by allowing enterprises to respond in a proactive way to the situations. Also, it helps in effective integration across key systems, facilitates compliance and makes external transactions easy.
Let's discuss some of the benefits that custom software development services can offer to the businesses
1. Long-term assistance
When you look out for custom software development companies, they might offer long term assistance along with software maintenance and regular updates as per business requirements. It helps to keep the business process uninterrupted.
2. Minimal errors
Custom software solutions are error-less and have all the required features which play a key role in business operations. Therefore, it improves the performance and efficiency of the business process.
3. Custom applications work the way you want
Many business owners face issues with ready-made software as they are forced to change business processes to utilize the solution thoroughly. Custom software solutions are specifically developed to accommodate business needs.
Developers can provide you with the final product that would work the way you want, thereby simplifying the business process and save time and effort.
If you are looking out for the top custom software development companies, we have created a list for you based on the following factors:
Significant experience in custom software development
Technology stack used by the company
Affordable pricing quotes
Client's testimonials
Company's portfolio
Confidentiality with NDA
Reviews and ratings
High maintenance and regular support of the project
Here are some of the leading custom software development companies you can work with
Founded in 2007, Leewayhertz is one of the best custom software development companies that has worked with several enterprises. With over a decade of experience, their expertise in delivering end-to-end custom software development services can help businesses reach the pinnacle of success.
They have partnered with fortune 500 companies and worked for more than 100 companies to provide them with the customized solution to grow on a large scale. Their dedicated team developed many big projects likeTraceRx, iCruise and ESPN.
LeewayHertz team of skilled and experienced software developers provides the agile software development services within the specified budget and time-frame.
Services offered: Blockchain development, Mobile and Web development, Full stack development and Artificial Intelligence Solutions.
Established in 1997, Whitecap has the right expertise to deliver bespoke software development services. With years of experience, they can provide qualitative, well designed and developed custom software solutions that streamline the client's business process.
Services offered: Custom software, Power BI, Enterprise e-commerce, Website Design and MyHydroEye.
With more than two decades of experience, Konverge is specialized in developing dynamic custom software and therefore, has been able to get featured in top custom software development companies.
The Konverge's software development teams help create long-term competitive advantages that save time, money and resources. They have worked with more than 268 clients and delivered approximately 312 projects that meet business needs.
Services offered: Custom software solutions, Web & Mobile App Development, SharePoint and Business Intelligence.
Formed in 2003, BluEnt is a technology consulting company, providing custom application development services. They have a team of skilled programmers and designers who deliver a robust and user-friendly design, development and maintenance services to the clients.
Services offered: Application development, Mobile apps and Web apps, Social media and Email marketing.
Founded in 2005, Prog4biz Software Ltd. provides custom software development solutions to their global customers along with testing, support and quality maintenance.
They follow an agile methodology to deliver the key enterprise solution, based on the company's requirements.
Services offered: Custom software development, LIMS development, enterprise software development and BI analysis, SRS, UI/UX services.
Belitsoft, the Europe based company, established in 2004, provides well designed and customized software development solutions.
They are partnered with global clients based in the United States, UK, Europe and Israel. Belitsoft offers one-stop custom software solution tailored uniquely as per the business needs and budget.
Services offered: Custom software development, JAVA app development, Blockchain development, Mobile app development, and E-learning software development.
Intellectsoft has relevant experience in developing high quality and functional custom software solutions. They know how to build custom applications and web portal using the latest technologies. The company has been researching new technology innovations to provide organizations with cutting-edge IT solutions, driving real value to their businesses.
Services offered: iOS Development Services, Android App Development, Windows App Development, Cloud Services and iPad App Development.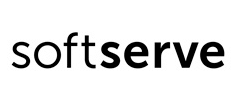 The top-notch company offers custom software development services to business owners using the latest technologies. Their services can help build enterprise-grade software to allow companies to run the business processes efficiently.
They have developed custom software solutions for many industries such as healthcare, retail, finance and media to accelerate their business operations.
Services offered: Devops, Internet of things and Custom software development.
The company is known for the development of the dynamic custom software that helps businesses improve business functionalities.
With profound technological expertise in a wide range of industries like financial, advertising, marketing and real estate, Perfectial has implemented innovative ideas that allow every size of businesses to evolve, scale and prosper.
Services offered: Cloud & SaaS Web Applications, Android & iOS Mobile Applications, AI & ML and Enterprise Development.
With more than 20 years of experience in software development, Trigent has successfully delivered 300 applications projects.
They understand businesses needs and goals to deliver innovative applications. The approach to building a customized solution helped their clients to run the businesses in a better way.
Services offered: Cloud development, Enterprise ADM, Product engineering and Business intelligence.
We consider qualitative and quantitative parameters to choose top companies in the software development industry.
How can you select the right Custom Software Development Company?
In spite of the countless custom software development companies available in the market, it is hard for entrepreneurs to choose the right company for the business.
You can also choose the reputed software development company from the listing platforms on Google, as they do qualitative research based on the parameters like experience, development capabilities, ratings and reviews.
Some of the top listings platforms are:
It is crucial to ask the questions listed below before hiring the custom software development firm:
Do they use the latest technologies and frameworks for developing custom software?
How many years of experience they have in the IT industry?
What are the current software solutions they have developed?
What strategies do they follow while working on the project?
What could be their best pricing quote?
How do they manage an overseas client?
Is the company featured on SERP (Search Engine Results Pages)?
The above-mentioned questions can help you find the potential custom software development company that can identify your business needs in an utmost manner. Considering all these factors can help you find the right partner.
Talk to us to discuss your Project Requirement