Top Healthcare Software Development Companies 2023
Today's society is described as one in which technology permeates every aspect of our lives. Everything, from the mobile phone or laptop you are using to read this article to the plane you see soaring over the sky, is a result of technological advancements. With each passing day, technological advancements are speeding up in every industry.
It is the healthcare sector that takes the top spot when it comes to recognizing industries that are impacted by technological advancements. Patients now have access to cutting-edge therapies and cutting-edge diagnostic tools as a result of technological advancements. The growth of technology encourages hospitals and healthcare providers to search for solutions that will allow them to digitize their processes. In order to meet this need, it is necessary to look for experienced healthcare software development firms.
Our research has resulted in a list of best healthcare software development companies that have the potential to change the healthcare sector. For this list, we have evaluated on the following factors:
Total years of experience in software development

Healthcare projects the company has worked on

The technology stack that the company uses

If the healthcare software built by them is HIPAA compliant

Client's reviews

Team size

Total years of experience in software development
Tap Into the Expertise of the Top Healthcare Software Development Companies.
After doing extensive research into the aforementioned factors, we have compiled a list of healthcare software development firms.
LeewayHertz, based in the United States, is a healthcare software development company that develops and delivers scalable solutions in the healthcare industry. They take into consideration the specific needs of each customer and develop new solutions that improve the security and scalability of the healthcare ecosystem.
Their healthcare software development services include telemedicine software development, remote patient monitoring system, patient engagement solutions, mobile health app development, and Internet of Things (IoT) health software development.
Additionally, their knowledge of new technologies, such as blockchain, IoT, and artificial intelligence, allows them to develop cutting-edge healthcare solutions.
$50 – $99 / hr
250+
2007
San Francisco, USA
  TraceRx, Armanino
Kanda has been empowering pioneers in Digital Health and established medical software development companies across the software development lifecycle for over 25 years.
They are a complete service provider of product design, development, implementation, and support services for the highly regulated software healthcare industry.
Kanda has been successful in aiding several healthcare firms in bringing outstanding healthcare software solutions to market quickly. They have extensive knowledge in healthcare information technology. Kanda's digital health clients include Fortune 500 companies and innovative startups.
$50/hr
500+
  1993
Boston, Massachusetts
OneSky, Rue La La, imprivata
Markovate is a prominent technology partner with over a decade of expertise in the healthcare sector. They are well-known in the industry for their in-depth understanding of cutting-edge technologies (ML, AI, IoT, big data, etc.). They provide custom apps and SaaS products, such as Administrative software (EHR, inventory management, etc.), Medical imaging and lab apps, and Patient-centered software or apps.
Markovate has a team of competent medical software developers with 6–12 years of experience.
Markovate delivers medical software to healthcare organizations (hospitals, clinics, medical laboratories, etc.), software product organizations, and medical device manufacturers. The company has experience developing HIPAA-compliant software. Their services include planning and complete creation of telehealth apps, SaMD, patient monitoring systems, EHR/EMR software, hospital apps, and IoMT systems.
   $25 – $49 / hr
   51-100
2015
   San Francisco, USA
   PiEV, Ripple, Wepay
Itransition is well-known in the healthcare software development market for offering innovative health services to medical officials and pharmaceutical companies.
Their healthcare solutions portfolio includes consumer health apps, clinical and health management systems.
Through the use of technology, Itransition's development team supports healthcare organizations in managing healthcare procedures and automating their operations.
$25 – $49 / hr
1000+
1998
Lakewood US
adidas, BNS, Duty calculator, BundleBox, Anybill
The online tool developed by Atomic Objects enables clients to explore and analyze the aggregated employee claim data.
It generates reports on potentially millions of claims by gathering and showing comprehensive cost data from various areas of a user base across various time periods. People select Atomic Object for a significant overhaul that will service more customers, add more data, and replace sluggish old technologies. Atomic Object develops a single-page application that enables users to quickly locate and sort healthcare data.
$150 – $199 / hr
50+
  2001
Michigan US
Quell, MedHub, Domino's, Drug Free Sport
Chetu is a healthcare software development company which develops scalable cross-platform mobile apps that allow patients and healthcare providers to seamlessly exchange healthcare information, track patient data, and more. Developers facilitate the implementation of legacy medical record system evaluation, data migration, user training, pilot testing, ICD-10 codes, and more.
They Integrate third-party technologies for cloud-based billing, lab data transfers, insurance databases, communication modules, charting & reporting, and more.
$10,000+
1000+
2000
Plantation, FL
 Memorial Healthcare System, Conifer Health Solutions, MedAdept
GBKSOFT has over a decade of expertise and can assist you with designing and developing medical solutions that suit both clinician and patient demands. GBKSOFT develops bespoke software for healthcare organizations, providers, medical ISVs, and makers of medical devices.
They offer high-quality custom development services to meet the changing needs of the healthcare industry.
$25 – $49 / hr
50+
2011
Ukraine
 Fantasy Rugger, Drophook, Aviation Study Guide
ScienceSoft is a 1989-founded IT consulting and software development firm located in the United States of America.
They are a team of 700 members comprising of technical specialists and business analysts. ScienceSoft develops software to assist 200 healthcare facilities and retirement homes in the United States in processing patient and medication data.
$50 – $99 / hr
500+
1989
Texas, US
Baxter Perkin Elmer, Chiron Health, RBC Royal Bank
Creating a customized mobile healthcare application may be difficult. Hence, Simform is a digital product engineering company that provides comprehensive solutions, including trends, kinds, and design considerations for developing a healthcare application.
Additionally, They have built more than ten different types of healthcare applications. Simform assesses healthcare application development based on their years of expertise developing applications.
$25-49/hr
50+
2010
Orlando, Florida
decora systemes, RedBull, iHealth, Freewire
Cubix android apps and Cubix iOS applications are constantly benchmarked against industry standards to ensure smooth and bug-free performance.
In the long term, healthcare services will need to adapt their screening, assessment, and management processes to be less reliant on in-person interaction. Cubix's telehealth technologies assist patients in obtaining required therapy while minimizing the risk of viral transmission.
 $25,000 – $50,000
100+
2008
West Palm Beach Florida
   Relentlessly, Autoconnect
Eastern Peak adheres to cutting-edge coding standards to ensure that your product is fast, dependable, and scalable.
They use the most advanced encryption methods and security measures available to ensure the protection of data in the Healthcare business. Eastern Peak is known for its technological prowess, elegant design, and on-time delivery of essential healthcare software.
 $25 – $49 / hr
50+
2010
    Israel
 Codelogix, Febron.com, Shotsdeluxe.com,Techspark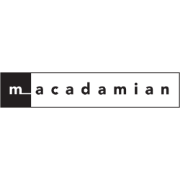 Inspired by the potential for digital and linked health technologies to improve patient outcomes – and the global healthcare system – Macadamian is a design-led product generation partner that can guide you through the product development process from ideation to industry roadmap.
They will help you to develop cutting-edge, user-centric solutions that have a positive impact on lives across the continuum of care. Additionally, Macadamian is a Verified HIPAA Compliant company.
 $150 – $199 / hr
    50+
1997
Gatineau, Canada
Siemens Healthineers, Bio-Optronics, Fresenius Medical Care
Anadea differentiates itself from other medical application development firms via the dynamic range of its offerings. Hospitals, medical and homecare centers, clinics, and a variety of other institutions have already digitized their operations and met their goals using Anadea.
It offers a range of healthcare software development services, including electronic medical records software, medical database/research software, and hospital management software.
$25-49/hr
 50+
2021
 Ukraine
Watch series2, Bulb Fiction, Dressli, Eleap
Openxcell is a healthcare software development firm that specializes in facilitating permissions within the database, and offers access to multiple users, as it was a challenging issue because it caused confusion in the healthcare sector's hierarchies.
They provide medical applications for medical students to log their attendance and analyze their performance using the application's summary reports. Additionally, it facilitates clinical development contact amongst medical students through the use of a secure digital environment
< $25/hr
 500+
2009
Delaware, US
 Shohoz, Byju's, Orderhive, Alorica, Organiseme
Fingent is a healthcare software development business that specializes in developing customized healthcare software solutions with the purpose of establishing a strong and integrated healthcare ecosystem.
They provide customized applications that provide individuals greater control over their healthcare through convenient appointment booking and inquiry capabilities. Simultaneously, Fingent ensures that physicians are more capable of diagnosing and monitoring their patients.
Their customized software development helps both physicians and patients to harness the power of technology to improve healthcare.
$50 – $99/hr
250+
2021
White Plains, New York
TalentQuest, Fivebrothers, Sony, NEC
Outsourcing Dev is one of the leading software outsourcing development companies in the United States, delivering new healthcare solutions on a continuous basis to their valued clientele. It is a high-quality nearshore software firm that offers cost-effective IT staff augmentation outsourcing services.
They are database professionals who provide front-end and back-end apps to worldwide healthcare enterprises, ranging from patients and medical students to senior physicians and administrative staff.
$10,000 – $25,000
15+
2021
California, US
HPE, Cobra, Soho House, European Commission
Athenahealth is a healthcare software business that specializes in assisting organizations in going beyond the information technology systems and using clinical and financial insights from throughout the healthcare continuum.
Additionally, it supports in integrating into a data-driven healthcare ecosystem that contributes to the improvement of patient outcomes and company profitability. Their cloud-based and on-premises solutions help healthcare companies of all shapes and sizes achieve quantifiable financial and clinical results.
$140
5000+
2021
 Massachusetts, U.S.
Pancholi foot& Ankle, Advance Interal Medicine, Bach& Godofsky
Allscripts is a prominent healthcare software development firm that specializes in enhancing interoperability and streamlining care coordination for its healthcare clients. With the aid of Allscripts, you can combine discrete patient data from a variety of care settings into a single patient record, independent of the IT vendor.
Allscripts develops software to manage a longitudinal patient record using semantically standardized data, as well as point-of-care tools and an analytics gateway. This lowers the cost of care delivery, enabling clinicians to make better informed clinical decisions, and improves clinical outcomes.
$150
    3000+
2017
Illinois, U.S.
Catholic Health Initiatives, Baylor Health Care System, Orlando Health
Conclusion
Technologically driven innovation has the potential to increase patients' knowledge of their condition while also enabling the delivery of customized care. As a result, you must seek out the best healthcare software development firm that will match your needs and exceed your expectations. The firms listed in the preceding section of the list are the most dependable in terms of offering new healthcare solutions to healthcare startups and institutes, according to our research.
If you are looking for custom healthcare software development, we are the right technology partners for you. Connect with our healthtech experts to build the right fit software application for your healthcare business.
Start a conversation by filling the form
All information will be kept confidential.