Live Webinar:
How to choose the right blockchain for development?
Today, enterprises are rushing towards adopting and implementing blockchain technology into their businesses. However, choosing the right blockchain platform for project development requires knowledge of the technology and awareness of business and project requirements.
In this exclusive webinar, our blockchain experts will guide you on selecting the best-fit blockchain platform specific to your business. Join us and discover the right blockchain for your project.
Types of blockchain platforms and their effect on business development
Business Application of Blockchain
Features to look at while choosing a blockchain platform
Cost Model v/s Platform Selection
Technology stack required for blockchain development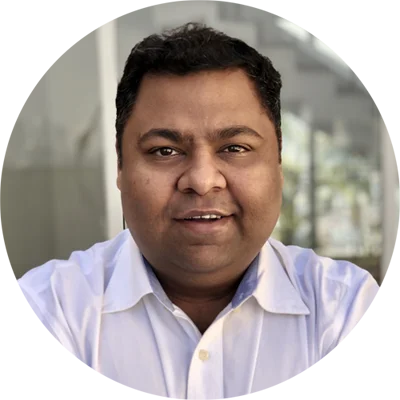 Akash Takyar
Founder and CEO of LeewayHertz
An investor and technical architect, Akash is helping Startups and Enterprises adopt Blockchain technology to improve their businesses' tech orientation. Akash is one of the early adopters of Blockchain development practices. He has mentored his team to develop over 30 blockchain projects and 100+ digital platforms across industries like Supply Chain, Healthcare, Decentralized Finance, Manufacturing, and IoT. Under the mentorship of Akash, LeewayHertz has rendered Blockchain consultancy and development services to Fortune 500 companies, including 3M, Hershey's, P&G, and Siemens.
Deepak is the technical mind that fosters and drives the technology strategies and architectural direction for LeewayHertz. Deepak is currently focused on Blockchain development for his love of deciphering deep technologies and engineering challenges. He has driven innovation in building solutions to make blockchain technology more adaptable for startups and enterprises. Deepak is passionate about innovating with technology and building great teams by facilitating teaching and learning at all levels.