On-Demand Webinar:
How to choose the right blockchain for development?
Today, enterprises are rushing towards adopting and implementing blockchain technology into their businesses. However, choosing the right blockchain platform for project development requires knowledge of the technology and awareness of business and project requirements.
In this exclusive webinar, our speakers will guide you on selecting the best-fit blockchain platform specific to your business. Watch now and discover the right blockchain for your project.
Types of blockchain platforms and their effect on business development
Business Application of Blockchain
Features to look at while choosing a blockchain platform
Cost Model v/s Platform Selection
Technology stack required for blockchain development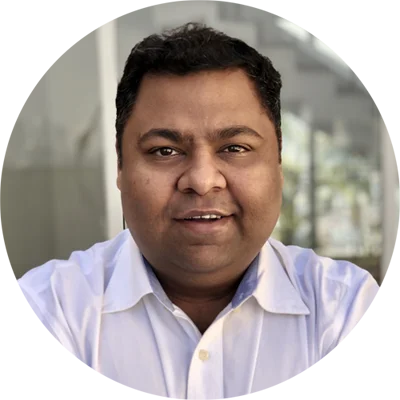 Akash Takyar
Founder and CEO, LeewayHertz
Akash has been a technical architect for over 30+ blockchain projects and 100+ digital solutions built on leading blockchain protocols like Stellar, Ethereum, Hyperledger, Tezos, XDC Network. He has worked on architecting and developing solutions on Decentralized Finance, Exchanges, Swaps, Ecosystem tools and SDKs development. Akash is also on board of several Startups and Enterprises adopting Blockchain technology to improve their businesses and technology orientation. Akash is an author, inventor, architect and investor.
Deepak is the technical mind that fosters and drives the technology strategies and architectural direction for LeewayHertz. Deepak has executed over 20 blockchain projects on various protocols including Hyperledger, Tezos, Hedera, Solana, XDC Network. He has hands on experience creating layer 1 protocols and forking layer 1 blockchains to produce new ones with modifications. Deepak leads a team of over 100+ blockchain developers.