To build a successful application, LeewayHertz follows efficient business communication channels between teams and the client.
With internal and external communication tools, we bridge our communication gap with every client.
We use Slack, Zoom and Jira Support for the external communication while Confluence and Jira tool for internal purposes.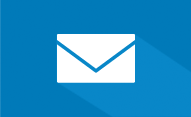 Don't miss a single Insight from us!
Get the latest articles directly in your inbox.
Akash Takyar
CEO LeewayHertz
Akash has built over 100+ digital platforms used by millions of consumers. Akash is a core member and ambassador of Hedera Hashgraph and Hyperledger. Akash has invented a reverse geocoding algorithm used by Uber and Twitter. Akash is a technical architect and has been a consultant to McKinsey, 3M, Simens and Hershey's. Akash holds a masters degree in computer applications.
We shall now discuss that how seamlessly we communicate with our clients by using the following external communication tools:
Leewayhertz uses Slack to stay connected with both our internal team and the client.
Slack is a tool that allows the teams to collaborate with each other, share essential information and integrate with the tools and services a company uses every day.
How LeewayHertz uses Slack for communication?
We have an organized channel for both internal and external communication which can be categorized on the basis of the client's team and the internal team.
Team members can leave or join the channel as needed. Slack Channel enables to simultaneously share all project-related files with clients and internal team.
It is also possible to search the history of conversations done on any of the channels on the Slack.  Even if any team member leaves or archives a channel, the conversation remains searchable for future reference.
We can create private channels to share confidential information with only a specific group of team members.
Slack also comes with a feature of "direct messages" to send the instant message to an individual.
By creating a channel for the client's team on Slack, we ensure to keep them involved by sharing the progress of the project.
Slack enhances our interaction and collaboration with clients and our internal team.
LeewayHertz uses another communication tool "ZOOM" to communicate with clients via audio or video call.
ZOOM offers perfect audio and video quality and screen sharing features to make interaction with clients more accessible and faster. It is available as both desktop and browser-enabled application.
During ZOOM meetings, we discuss the project's status with the client using the screen-sharing feature and provide them a project's walkthrough.
We ensure to schedule the weekly status meetings with the clients at the time of project initiation as per their convenience.
Meetings via ZOOM can be done via any device like a phone, tablet, or desktop.
Using ZOOM, we can:
Share the screen.
Schedule the group and personal meetings with client and internal team.
ZOOM has always been the best partner that can add quality to our meetings.
LeewayHertz uses Jira Support as a ticketing software that works as an official communication channel.
lht.mobi/support is our ticketing support client portal, which can only be used by LeewayHertz's customers.
LeewayHertz's customers can raise their request with the help of options mentioned below:
Info: can be used by our client to provide the feedback, add additional information or suggest changes for the project.
Request a meeting: can be used to schedule a meeting with our internal team.
Report a BUG: If a client confronts the bug in the release, they can visit the support portal and report the bug quickly.
Change Request: Any client can raise the ticket at the support portal to change the request.
Our ticketing software provides confidence to the clients that we take care of their issues and are available to help them.
Note: LeewayHertz, is always responsible for responding you back correspondent to your issue within 24 hours.
We manage our external communication with clients by using the tools mentioned above. Now, we shall discuss the internal communication tools used by LeewayHertz to complete the project within fixed deadlines.
The Internal Communication Tools:
LeewayHertz uses Jira for issue tracking and project management. The tool can help to enhance the team's productivity while performing tasks or operations in a better way.
Using Jira, we can have a robust and customizable workflow to manage and track our internal team progress, working on different projects.
Here are some of the crucial features of Jira:
Plan: It allows the agile team to plan sprints, create user stories and issues and distribute tasks to the team members.
Track: We can track the real-time project's status by prioritizing the tasks as high, low, medium or now.
Scrums Boards: Using Jira's scrum board, it is possible to understand the progress of team member on a certain project. It can help teams stay focused on delivering iterative and incremental value as fast as possible.
Kanban Boards:Provide full visibility of our team regarding what is next in their pipeline so that they can deliver maximum output in minimal cycle time.
Agile roadmap planning tool: Using Jira, we create the project's roadmap to track team's and project's progress, which is shared with stakeholders.
The Project Roadmap helps to perform:
Notify whether our project is on track or not.
Examine work at a high or granular level.
Communicate and share real-time reports, plans and progress with stakeholders.
Jira helps us to coordinate team activities, manage resources, get an accurate alignment with the clients and respond to change in real time.
LeewayHertz uses Confluence to create, share and collaborate on the project to deliver it within the decided timeline.
Confluence is a tool to keep the team's work organized and accessible.
Confluence acts as a Wiki – Knowledge Base where we gather knowledge and documents related to the projects and the company's internal processes.
From meeting notes to project plans, product requirements and releases, our internal team and clients can find every detail of the project, all at one place.
We create a confluence page for every project to help clients get the project's status.
Since Confluence has a special feature of version control, we at LeewayHertz ensure to provide the controlled access to right entities.
Read further to understand the structure of Confluence's Space:
Build Information: Contains every project's build details from the start to end. .
Design Information: It has been categorized further into two parts such as visual and technical designs.
We provide design section's access to our clients where they can find the visual designs prepared for their project like a technical blueprint, system blueprint and UI/UX designs.
Files: Under the Files Section, we store two types of files, i.e., files received from and sent to the client.
Meetings Information: We save the minutes of meetings and actions items to be taken in this section which is divided into the following categories:

Eternal Meeting contains the details that we have discussed with the client during the meeting.
Internal Meeting includes the details that we discuss internally with the team working on the
project.

Product Requirements: This section has a defined structure that explains how we capture the requirements. The section contains:

The Project Execution details.
The list of the defined Epics for the project.
The list of the user stories.

Proposal: Here, our clients can view their own project's proposal which covers the services offered by us.
Team: contains the contact information of the following:

Client's team details like name, phone number and email id.
Similarly, the project building team's details like name, email-id, zoom id and skype-id.

Decision Log: Contains the list of critical decisions agreed upon throughout the project. Our client can find the following information:

What sort of decision has been taken regarding technology or interface to build the product?
What is the current status of the taken decision?
Who are all the stakeholders involved in the decision?
What will be the outcome of the taken decision?

Jira reports: Contains the high-level context of the Project, activity stream, versions, resolved and unresolved issues.
We ensure to bridge the communication gap between our team and client using the project management and communication tools mentioned above.
To start your project with our team of experts, contact us and discuss your requirements.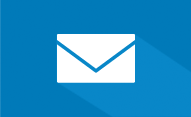 Don't miss a single Insight from us!
Get the latest articles directly in your inbox.
Talk to us to discuss your requirements