LeewayHertz's Generative AI Consulting Service Leads Industrial Advancement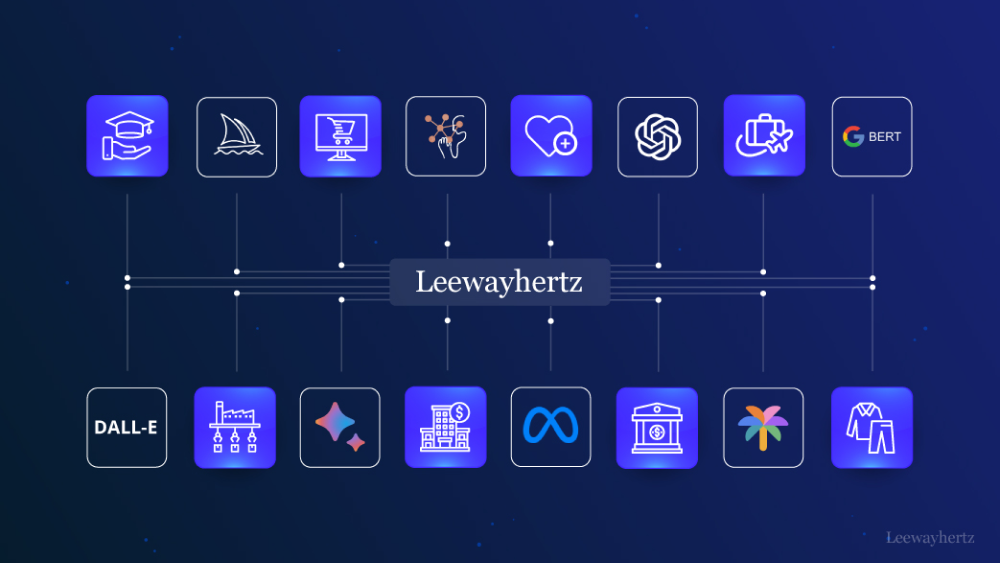 LeewayHertz, a global provider of technology solutions, is driving digital transformation in numerous sectors with its innovative generative AI consulting service. The service promotes the adoption of generative AI technologies into existing organizational processes, modernizing operations and contributing to industry progress.
"The widespread adoption of our generative AI consulting service is a testament to its potential in transforming various industries," states Deepak Shokeen, CTO of LeewayHertz. "We are committed to empowering businesses with the unique advantages of generative AI, thus catalyzing productivity, fostering innovation, and stimulating industry growth."
LeewayHertz's end-to-end service offering encompasses a comprehensive AI integration process, which begins with use case identification and feasibility studies. The process then progresses to technology stack selection, system implementation, and deployment, ensuring a smooth transition for businesses. The service is also bolstered by ongoing performance monitoring, compliance consultation, and security advice. Additionally, the firm provides rigorous training and continuous support, thereby equipping businesses with the requisite tools to thrive in an increasingly digital-centric world.
Leveraging its multidisciplinary expertise spanning deep learning, natural language processing, computer vision, reinforcement learning, and data engineering, LeewayHertz creates custom generative AI solutions. These solutions not only cater to business-specific needs but also propel operational efficiencies, laying the groundwork for innovations.
Demonstrating its unwavering commitment to ethical AI practices, LeewayHertz prioritizes transparency, security, and privacy in all its operations. In addition, the firm ensures that all its solutions are in strict compliance with leading regulations such as the General Data Protection Regulation (GDPR), the California Consumer Privacy Act (CCPA), and the Health Insurance Portability and Accountability Act (HIPAA).
In addition, the firm's consulting services have been successfully adopted by numerous enterprises, including three Fortune 500 companies, signifying the broad appeal and value proposition of generative AI.
In this dawn of a new digital age, LeewayHertz's generative AI consulting service is serving as a vital resource for businesses embarking on their digital transformation journey.
About LeewayHertz
LeewayHertz is an enterprise software development company committed to empowering businesses of all sizes with innovative solutions that drive growth. Since its inception in 2007, LeewayHertz has been at the forefront of technology, delivering cutting-edge solutions to startups and Fortune 500 clients. With offices in San Francisco, New York, and India, LeewayHertz is strategically positioned to serve clients across the globe.
This release was published on openPR.
Start a conversation by filling the form
Once you let us know your requirement, our technical expert will schedule a call and discuss your idea in detail following the signing of an NDA.
All information will be kept confidential.
A Forbes article published recently ranked LeewayHertz among the top 10 AI consulting firms for 2022.
read more