Metavesal
A 3D Virtual World for Everyone
We provide highly immersive, feature-rich 3D metaverse spaces for conducting events, hosting conferences, and setting up virtual meetings. Metavesal is an initiative that enables the world to collaborate better via a real-time custom metaverse environment, redefining how we work, live, and socialize.
Overview
Metavesal is a solution for organizations to set up an immersive 3D virtual rendezvous. It is developed to meet the custom Web3 needs of enterprises by delivering a realistic virtual meeting environment. The platform is ideal for holding meetings, organizing events, and establishing NFT marketplaces. There are no complicated regulations or lengthy procedures; businesses can create an account and log in to reserve and access their authorized 3D space.
In today's digitally bound era, where everyone connects and works virtually, a metaverse setup has become necessary to deliver in-person and realistic connections. It is the ideal solution for enterprises seeking to leverage the benefits of hyper-realistic visuals, 3D spaces and real-time communication.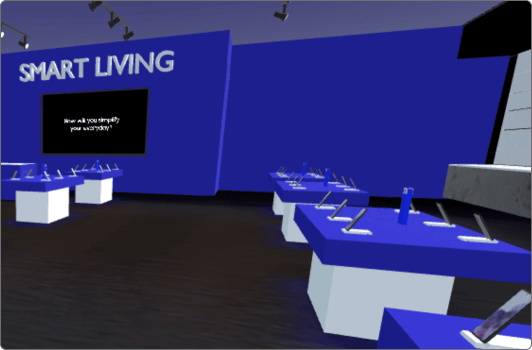 Metavesal is the solution designed to meet the customized Web3 needs of organizations to offer a virtual space that is entirely democratized for all users. It provides the benefits of a real-time 3D immersive experience, space customization and flawless communication. Metavesal is ideal for enterprises looking for 3D rendezvous using avatars without creating their dedicated metaverse project to host meetings, events, and trade activities.
Select Space
Book the metaverse space that fits your business needs.
Select Booking Date and Time
Choose the date and time of your event.
Select Booking Date and Time
Choose the date and time of your event.
Select Features for your Space
Customize your metaverse space and build the environment according to your needs.
Check your Bookings
Go to My Bookings to view the details of your upcoming and past events.
Check your Bookings
Go to My Bookings to view the details of your upcoming and past events.
Manage your Space
Add specific details to make your virtual event more relevant for the attendees.
Video Streaming
Metavesal enables you to expand your audience with a smooth and flawless video streaming feature ideal for music concerts, gaming, and sports events.
Spatial Audio
With 3D voice technology and spatial audio enabled in Metavesal, your avatars may perform lifelike motions, lip-synching, and facial expressions.
Content Sharing on Screen
Utilize a 3D immersive platform that allows you to share your material on someone else's screen, creating a unified content-sharing experience.
Group and Private Invitation
Metavesal includes an invitation feature that allows you to broadcast group and private invitations to anyone.
Private Chat with Avatar
Through our unique chat function, you can engage in one-on-one conversations, just as in the real world, connect, communicate, and share your ideas.
Support 1000 Avatars
Customize unique avatars with specific traits and personalities to express person-specific digital identity in the Metaverse.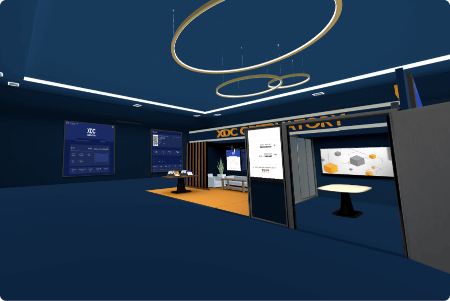 Product Launch Auditorium
Characteristics of Metavesal
Collection of 3D Spaces
Metavesal provides a range of metaverse spaces, helping you create a realistic, immersive and relevant virtual environment.
Setup Virtual Rooms
Users can set up virtual rooms to conduct meetings and share ideas through real-time discussions and chats.
Extended and Mixed Reality
Through the convergence of technologies like AR, VR, AI and Blockchain, we developed Metavesal, which brings extended reality by providing an interconnected 3D metaverse world.
| | | | |
| --- | --- | --- | --- |
| Front-End | | | |
| Back-End | | | |
| DB | | |   |
| Design | | | |
| Assets and Modelling | | | |
| Deployment and Server | |   |   |