AI as a Service
Harness the power of advanced artificial intelligence by seamlessly integrating the latest AI technologies into your existing systems with our customized AI-as-a-Service(AIaaS) offerings. Whether it's predictive analytics, natural language processing, image and video analysis, personalized recommendation systems, automated machine learning, or data processing and analysis, our AI services are designed to empower your business.
Software Products Delivered
Total Years of Experience
Bots and Digital Assistants
Leveraging the power of natural language processing we develop customized chatbots, virtual assistants, and automated email response services that deliver highly intuitive and context-aware responses, creating a seamless, AI-enhanced communication framework for your business.
Application Programming Interfaces (APIs)
Leverage our agile APIs to infuse your existing software with advanced AI functionalities. These include natural language processing features such as sentiment analysis and translation, as well as computer vision capabilities like face detection and in-video searches.
Machine Learning (ML) Frameworks
Our platform-as-a-service (PaaS) solutions offer fully managed machine learning and deep learning frameworks, enabling developers to effortlessly collect datasets, create, train, and examine models, and then deploy them easily on cloud servers.
No-code or Low-code ML Services
We offer AI-as-a-Service (AIaaS) to bring the advantage of AI to businesses, eliminating the need for advanced coding abilities or data science know-how. Through pre-established models, customizable templates, and easy-to-navigate no-code or low-code interfaces, our AIaaS simplifies the complexity typically associated with traditional AI model creation.
Why Use AI-as- a-Service for Your Business?
Progressive Architecture
With AIaaS, businesses can fully leverage the benefits of AI without the need for an AI-skilled programmer. It incorporates a user-friendly, no-code infrastructure that eliminates the requirement for coding or technical skills throughout the setup process. This ensures accessibility and ease of use, enabling businesses to harness AI's power without facing technological challenges.
Optimized Efficiency
AIaaS serves as an advanced and ready infrastructure by providing access to powerful GPUs, sparing organizations from the need to invest in their own high-performance hardware. Additionally, AIaaS allows customization, empowering organizations to build task-specific models using their existing data for enhanced performance and accuracy.
Absolute Transparency
AIaaS provides transparency through pay-per-usage pricing models, offering cost transparency and aligning pricing with actual AI usage. It also allows users to have control over AI automation and incorporates the "Human in the Loop" concept, enabling continuous feedback from process owners to achieve outcomes that surpass what humans or machines can achieve alone.
Optimized Usability
AIaaS is ready for immediate use, empowering process owners to utilize AI software without formal training. With end-to-end ML services, pre-built and custom models, and intuitive drag-and-drop interfaces, AIaaS simplifies ML projects. You can kickstart your ML project within hours without the need for any engineer.
Dynamic Scalability
AIaaS provides remarkable scalability by automating cognitive tasks that lack significant value-addition. Whether it's classifying emails based on urgency or sentiment analysis, AIaaS streamlines such processes, allowing businesses to efficiently scale their operations while focusing on more valuable aspects of their business.
Long-term Value
Leverage AI-as-a-Service (AIaaS) for sustainable, cost-effective AI solutions. Overcome AI model deployment and maintenance challenges by outsourcing versioning, monitoring, and updates, while minimizing in-house burdens, optimizing efficiency and overall AI strategy.
Proven Expertise
As an established AIaaS provider, we boast a rich portfolio of successful AI and machine learning implementations, underlining our commitment to superior quality and customer satisfaction. Once you entrust us with your AI requirements, we empower you to focus on your core business functions, while handling your AI journey with our proven expertise.
Adaptive Scalability
Our AIaaS are designed for dynamic scalability, promptly adjusting to your evolving business needs. Through swift and efficient adaptation, we cater to your organization's growth and evolving needs. This tailored approach ensures not only responsiveness to immediate requirements but also readiness for future challenges and opportunities.
Fast Deployment
As an AIaaS provider, we excel in swiftly deploying AI solutions, expediting your journey towards attaining business benefits. Our rapid implementation process reduces lead time, allowing you to experience the advantages of AI faster. This not only accelerates ROI but also fosters competitive advantage.
Strong Security and Compliance Measures
Our AIaaS offerings prioritize stringent data security and unwavering compliance with regulations. We adopt robust measures to safeguard your data, ensuring its safe and responsible handling. Furthermore, our profound understanding of regulatory standards ensures adherence, providing you with a secure, compliant AI solution.
Continuous Support and Enhancement
We are committed to offering sustained support, timely updates, and consistent enhancement of our AI services. We believe in progressive evolution, ensuring you continually benefit from the latest AI advancements. With our dedicated team, you can expect prompt assistance and perpetual access to state-of-the-art AI capabilities.
Customized Solutions
Recognizing the unique needs of each client, we tailor our AIaaS offerings to align with their specific requirements and business objectives. Our customization approach ensures your AI solution fits your situation like a glove, maximizing its impact. By prioritizing adaptability, we deliver solutions that truly reflect and serve your business's individual needs.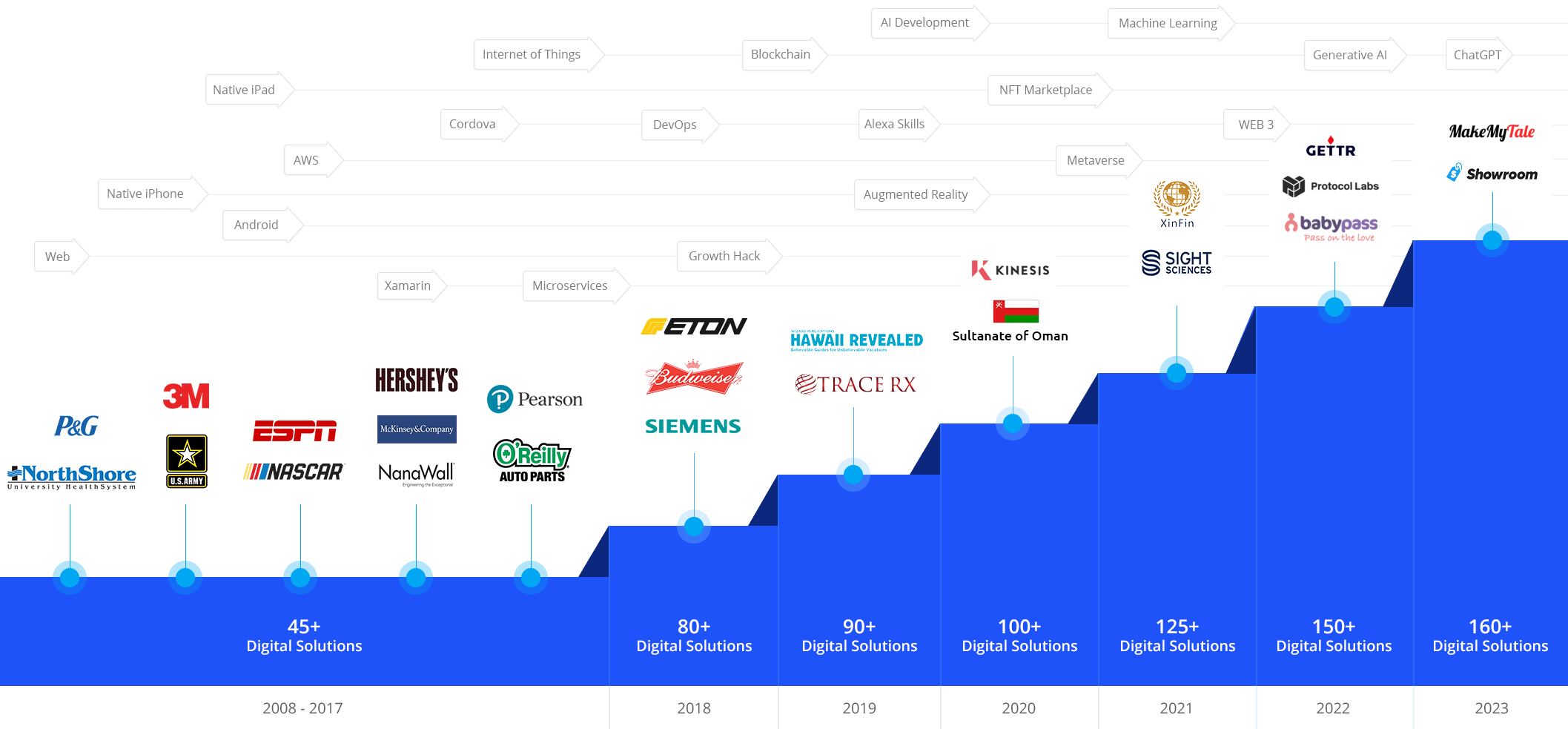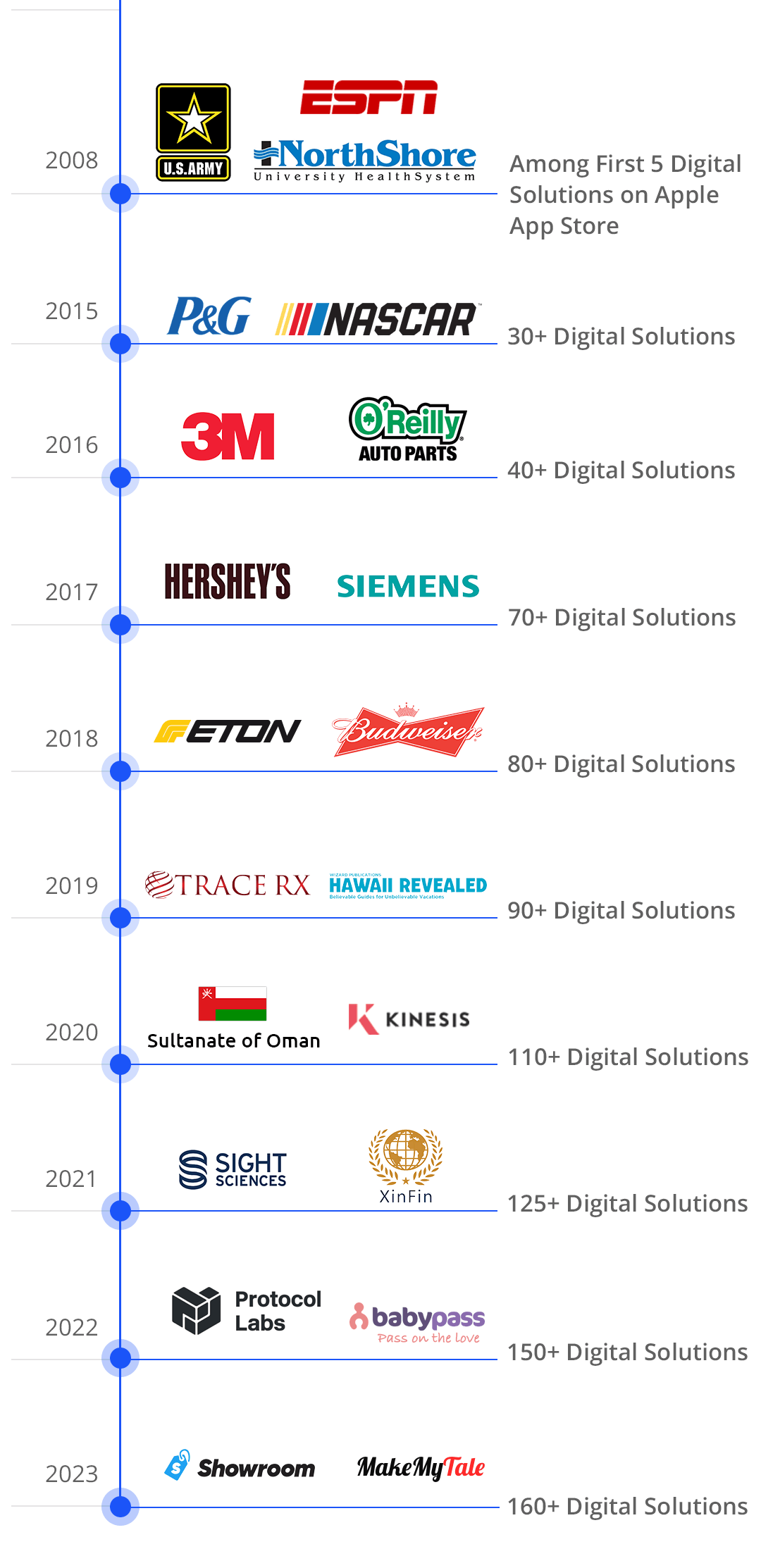 AI Models We Have Expertise In
GPT-4
A set of OpenAI models that can solve complex problems with high accuracy, thanks to its advanced reasoning capabilities and broader general knowledge.
LLaMA
LLaMA (Large Language Model Meta AI) is a foundational large language model designed to generate text, have conversations, summarize written material, solve math theorems or predict protein structures.
PaLM 2
The newest extensive language model from Google, stands out in performing intricate reasoning assignments, such as code interpretation, mathematical solutions, categorization, query responses, and translation with proficiency in multiple languages. This model highlights Google's commitment to responsible AI, surpassing previous capabilities in natural language generation.
Claude
Claude is a large language model (LLM) by Anthropic, trained as a virtual assistant that can be integrated with business workflows. Claude, accessible through both a chat interface and API in Anthropic's developer console, can perform an extensive range of conversational and text-processing tasks.
GPT-3
A set of OpenAI models capable of performing natural language processing tasks such as text generation, summarization, translation and question answering.
Davinci

Curie

Babbage

Ada
GPT-3.5
A set of OpenAI models, including the highly capable and cost-effective Gpt-3.5-turbo, that improve on GPT-3 and can generate text or code.
DALL.E
DALL·E by OpenAI generates realistic images and artwork based on text prompts. It can produce images of a specified size, modify pre-existing images and generate variations of user-provided images.
Whisper
Whisper is a general-purpose speech recognition OpenAI model that can perform language identification, speech translation and multilingual speech recognition.
Embeddings
OpenAI's Embeddings are numerical representations of linguistic units like words and phrases that capture the semantic meaning and relationships between them.
Moderation
Moderation models are machine learning OpenAI models designed to assist in content moderation tasks, such as identifying and removing inappropriate or harmful content from online platforms.
Stable Diffusion
Stable Diffusion generates detailed images from text prompts and can also be used for tasks like inpainting, outpainting, and image-to-image translations guided by text.
Bard
Google's Bard, powered by LaMDA, is a text-to-text generative AI chatbot designed to generate human-like responses to natural language prompts, making it capable of engaging in conversations with humans.
The Technology Stack We Use for AIaaS
Machine Learning Frameworks
Natural Language Processing
Dedicated Development Team
Our developers leverage cutting-edge cognitive technologies to deliver high-quality services and tailored solutions to our clients.
Team Extension
Our team extension model is designed to assist clients seeking to expand their teams with the precise expertise needed for their projects.
Project-based Model
Our project-oriented approach, supported by our team of software development specialists, is dedicated to fostering client collaboration and achieving specific project objectives.
1. Contact Us
Fill out the contact form protected by NDA, book a calendar and schedule a Zoom Meeting with our experts.
2. Get a Consultation
Get on a call with our team to know the feasibility of your project idea.
3. Get a Cost Estimate
Based on the project requirements, we share a project proposal with budget and timeline estimates.
4. Project Kickoff
Once the project is signed, we bring together a team from a range of disciplines to kick start your project.
Start a conversation by filling the form
Once you let us know your requirement, our technical expert will schedule a call and discuss your idea in detail post sign of an NDA.
All information will be kept confidential.
What is AIaaS?
AIaaS, or Artificial Intelligence as a Service, offers ready-to-use AI tools through cloud computing, enabling businesses to adopt AI capabilities swiftly and affordably. This service overcomes traditional barriers such as high costs, scarce expertise, and data insufficiency, making AI accessible for businesses of all sizes.
Why should I use AIaaS?
Here are the reasons why you should harness the power of AIaaS:
Cost-efficiency: AIaaS grants access to advanced AI and machine learning infrastructure without substantial investment or maintenance costs. This allows companies to focus resources on core business functions.
Flexibility: AIaaS operates on a pay-as-you-go model, meaning you only pay for what you use. This model suits businesses that need powerful computational resources intermittently, rather than continuously.
Usability: Unlike some open-source AI options, AIaaS is user-friendly and ready-to-use right out of the box. This spares your development team from time-consuming setup and allows immediate utilization of AI capabilities without needing extensive technical knowledge.
Scalability: AIaaS supports scalability, letting you start small and gradually adjust the scale of service as per project requirements and experience gained. This adaptability makes AIaaS a fit for businesses at various stages of growth or project complexity.
Is AIaaS secure?
Security levels depend on the AIaaS provider. Reputable providers adhere to stringent security protocols and comply with regulations to ensure the safety and privacy of your data.
How can AIaaS support my business growth?
AIaaS can help businesses grow by providing insights from data analytics, automating routine tasks, improving customer service through chatbots, and aiding in decision making with predictive analytics.
Can your AIaaS be customized to my business needs?
Yes, as an AIaaS provider we offer tailored solutions to fit specific business needs, goals, and objectives.
How can my business start using AIaaS?
Start by identifying your business needs and goals. Then research available AIaaS providers to find a suitable partner. Many providers offer consultations to help you identify the best AIaaS solutions for your needs.
Can AIaaS be integrated with my existing systems?
Yes, a key advantage of AIaaS is its flexibility. Most AIaaS solutions can be integrated with your existing systems to enhance their functionality.
Artificial Intelligence plays a significant and diverse role in fuel distribution control, altering how the entire process is handled.
read more