Why Blockchain Development in Singapore is Emerging?
Blockchain technology, the foundation for most cryptocurrencies is now being implemented in every industry. Companies ranging from public records to real estate, airline and cloud storage are adopting the blockchain to bring transparency and security to the ecosystem.
While countries including Canada and Australia are leveraging the blockchain technology, Singapore is also moving ahead as one of the leading blockchain development countries in the world.
Consulting firm PWC says that 82% of the surveyed executives in Singapore reported blockchain initiatives underway. Also, 13% of them have already brought the initiatives live to the market.
So, let's understand the key initiatives that have been taken around blockchain development in Singapore.
Singapore's GeTS launches World's First Cross-Border Blockchain For Trade, linking ASEAN and China's Digital Silk Road
Singapore-based, Global eTrade Services (GeTS), a subsidiary of CrimsonLogic, is a leading eGovernment products and services provider.
GeTS has launched Open Trade Blockchain (OTB), which is an extensible blockchain service. It is built for trade communities that can make global trade highly efficient, secure and transparent.
OTB is the region's first cross-border blockchain platform aligned with China's Belt Road Initiative (BRI) and the Southern Transport Corridor. A permissioned blockchain network, OTB is hosted by whitelisted accredited trade compliance companies.
The OTB is built to improve the security of documents associated with the trade like certificates and commercial invoices. Also, it maintains the transparency and trust between shippers, customers and freight-forwarders.
With a user-friendly interface, OTB is created with an Easy-to-Consumer service layer that provides drag-and-drop simplicity to secure trade documents between businesses.
Integrated web service APIs allow partners to scale OTB with their own legacy systems.
With the launch of Open Trade Blockchain, the GeTS has set a new eminence for global trade while meeting the high demands for compliant and secure trade both regionally and globally.
Let's explore some sectors in Singapore reaping the advantages of the adoption of blockchain technology.
Airline Industry
Among the Southeast Asian countries, Singapore is considered as the first country that has started leveraging the potential of the blockchain in the airline industry.Blockchain technology can allow every stakeholder involved in air travel like airline crew, staff, ground services crew and passengers to access up-to-date and verified details regarding departures, arrivals and delays.
Krishflyer, Singaporean Airlines, has transformed its payment and loyalty programme using the blockchain for its digital wallet.
Education
Another sector that has been benefited with the blockchain is education. Blockchain applications can enable employers and universities to verify the student's or employee's qualifications quickly and transparently with smart contracts.A public institution for higher learning in Singapore named Ngee Ann Polytechnic (NP), founded in 1963 has also shown interest in leveraging the blockchain's potential in its educational mission.
It is the first educational institute in Singapore that uses the blockchain to check the authenticity of the NP's diploma.
Employers can ask for student's Blockchain ID at the time of joining to retrieve their immutable academic records and education history recorded to the blockchain.
National University Singapore (NUS) provides classes on blockchain technologies to their students and has partnered with IBM to get a curriculum around the distributed ledger technologies.
Government/ Public Sector
From taxation to welfare payments, voting and health record management, worldwide governments are using the Blockchain in their administration to enhance various operations. Singapore will sooner be following the steps of a few companies like Georgia or Estonia.Public Service Division has declared that the Singapore government could adopt the blockchain technology to do the following things:
Verify vendor's track records on Gebiz (Singapore Government's one-stop e-procurement portal
Track public officer's career moves
Enhance or even replace the auditing process
The customs authority in Singapore has launched a national trade platform (NTP) on blockchain technology. It has been expected that this platform will be used to connect businesses, community systems, platforms and government systems.
The blockchain based trading platform will replace the existing TradeNet and TradeXchange platforms used for trading and logistics.
Another project that's in its second phase is Project Ubin, launched by the Monetary Authority of Singapore (MAS) in conjunction with various financial institutions and technology partners.
With distributed ledger technology, the project has tested interbank payments and now being used to evaluate the implications of using tokens as a virtual Singapore dollar.
If blockchain based payments become successful, then it could lead to quick settlements in financial services, especially for trade across borders.
Real Estate
Moving to a different house is a tedious task as many admins are involved in it. But in Singapore, property startup leverages the Blockchain technology to eliminate the admin required to rent or sell a property.
Averspace is the first real estate portal in Singapore, based on the blockchain platform, used to list properties for sale or rent.
The transactions are conducted using digitized contracts secured by the blockchain. The platform makes it easy for homeowners and tenants to sign the digital tenancy agreement without paying commission fees.
Food Industry
The statistics provided by the WHO (World Health Organization) says that every year, almost 1 in 10 people fall ill by consuming contaminated food.Implementing the Blockchain technology to the food industry can give suppliers and consumers more authenticated information about food products like from where it has been originated and more.
Intellectual Property Intermediary (IPI) in Singapore, established under Singapore's Ministry of Trade and Industry, has been working on the blockchain food project.
The platform will be used to track and trace the materials' and products' information gathered from all the participants involved in the food production chain.
The blockchain solution ensures cutting-edge data structure management and data storage standards that maintain food quality, safety and reduces food waste.
Healthcare
SGInnovate is the deep technology firm, owned by Singapore's government has invested in MediLOT Technologies, a blockchain and healthcare analytics startup in Singapore.It uses a dual blockchain with a unique layered architecture incorporated with Artificial Intelligence and data analytics capabilities on top of its control and data layers. It enables machine learning APIs and complex applications to be built on top of MediLOT platform.
The team at MediLOT Technologies has the vision to develop an interoperable decentralized platform, which can be used by the healthcare industry.
Healthcare institutes can use the platform to gather information from healthcare records and provide patients with effective treatments and better diagnosis.
When it comes to the pharmaceutical sector, the company "BlockVerify" is working to track the medical products in the supply chains to ensure that patients receive the right drugs.
Energy
Start-up established in 2017, Electrify is set to bring revolution in the energy sector.Julius Tab and Martin Lim, the founders of the start-up, wanted to introduce Blockchain technology to change the way the people purchase electricity.
Using the web and mobile platforms, consumers can buy electricity from retailers through smart contracts.
Supply chain
Supply chain based on blockchain enables the digital tracking of goods information such as origination data, storage temperatures, batch numbers and shipping details.
Compared to recent technology like RFID tagging, the blockchain could be an excellent opportunity for any industry that wants to enhance traceability and visibility across their business supply chain.
One of the Singapore-based startups, DLT Ledgers, has built the blockchain software for the supply chain industry. Also, the company is awarded with Best Blockchain App for Supply chain award by CXO Honour.
DLT Ledgers assures to provide end-to-end traceability records in an immutable and secure way. Also, it helps to combat products fraud with advanced mathematical algorithms.
Financial services
The blockchain technology is used in domestic payments, international remittances, securities trading and more. Info-communications Media Development Authority along with the several banks have come together to develop a prototype that called as KYC Blockchain.The blockchain would help various financial institutes and banks to verify their customer's identities and details in an efficient and transparent way.
Blockchain Incubator Programme Launched in Singapore
A digital marketplace to trade renewable energy certificates, crypto-currency wallet that works with smart contracts and online protocol which uses biometrics to authenticate identities are selected for the incubator programme launched in Singapore.LongHash Hatch is a 12-week programme aimed at transforming five blockchain products into MVP to test in the market. It is an International blockchain incubator that has offices in various countries like Singapore, Tokyo, Hong Kong and many more. Moreover, Enterprise Singapore has supported the LongHash Programme.
According to the media release, a few factors on which the five projects were selected for the inaugural batch were business model team's background, their industry experience, technical expertise and market reviews.
Also, these projects would receive support in a few areas like fundraising, marketing, branding and administration.
We shall now discuss what are the Blockchain Certification Training Courses available in Singapore.

Basic Blockchain and Bitcoin Course
IT personnel and cryptocurrencies enthusiasts can join the course and understand the technology basics that makes Bitcoin work. Learners can discover what makes the Bitcoin different and learn the fundamental concepts of the blockchain. Also, participants can learn two-main consensus mechanism of the blockchain technology.Course fee: $300
Blockchain: Embarking on the Journey
A single day course offered by the Singapore Management University (SMU) can help professionals to gain an understanding of the blockchain technology and its applications in the world of business.The course allows students to become familiar with several use cases on the adoption of blockchain technology. Also, learners can learn how to design a blockchain solution for the business.
Course fee: $856 per participant
Fintech – A practical introduction
It is a one day course provided by the SMU. The Blockchain experts conduct the class and offer insights into the fintech revolution and disruption.Participants can learn and understand the Fintech landscape, its regulations, ecosystem and landscape.
Temasek Polytechnic – A Beginner's Introduction to Blockchain Technology with Ethereum & Solidity Smart Contracts
Temasek Polytechnic course can provide participants with hands-on training on blockchain development.The introductory training involves the set-up of Ethereum Node, write and execute the first smart contracts as dApp on the web browser.
Software Developers in financial services can join the course and learn how to run the ethereum node and build smart contracts.
Course Fees: $481.50
Certificate: Accomplishment Certificate for those Participants who have atleast 75% of the course attendance.
Introduction to Blockchain & DLT for Executives
Another, one day course provided by the NUS Institute of System Science (NUS-ISS), gives executives in-depth knowledge of the DLT.Executives can do better business decision-making in the adoption of the blockchain and DLT. The course is a part of the Software Engineering and Design Series.
Course Fee: $288.90
Certification: The ISS Certificate of Completion will be given to students who have attended at least 75% of the course.
Singapore Polytechnic – Fintech Talent Programme
The course aims to equip FinTech professionals having the essential skillsets for the industry. Participants can gather knowledge from leaders to create and pitch a corporate innovation start-up through the capstone project.
Course fee: $3200
Certification: Performance Certificate
Certified Blockchain Specialist – CBS Course
CBS Course can help students to learn basic knowledge of bitcoin and cryptocurrencies that are used as an electronic payment system. Students can learn the key concepts of blockchain technology like Hash functions, Smart Contracts, DLT, Proof of Stakes, Proof of Work and more.Course fee: $3,650.00
Exam fee: $150.00
While exploring many innovative projects developed by the technology experts in Singapore, it is believed that the country can become a powerful leader in the blockchain in forthcoming years.
Why should you choose LeewayHertz as your Blockchain development partner?
LeewayHertz team determines how technology can enhance the client's business operations and create an implementation strategy to provide customized blockchain solution.Our expert team has in-depth knowledge of the Blockchain technology and have worked on several Blockchain platforms including Hedera Hashgraph, Hyperledger, EOS and Hyperledger.
With years of experience, we at LeewayHertz can help our clients to provide with the best blockchain development services by understanding their business needs and expectations.
Author's Bio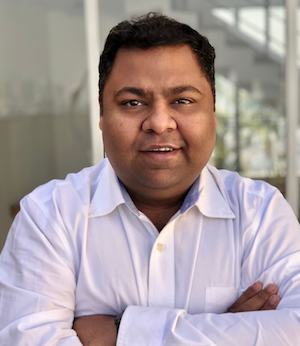 Akash Takyar

CEO LeewayHertz
Akash Takyar is the founder and CEO at LeewayHertz. The experience of building over 100+ platforms for startups and enterprises allows Akash to rapidly architect and design solutions that are scalable and beautiful.
Akash's ability to build enterprise-grade technology solutions has attracted over 30 Fortune 500 companies, including Siemens, 3M, P&G and Hershey's.
Akash is an early adopter of new technology, a passionate technology enthusiast, and an investor in AI and IoT startups.
Start a conversation by filling the form
Once you let us know your requirement, our technical expert will schedule a call and discuss your idea in detail post sign of an NDA.
All information will be kept confidential.
IDP is an AI powered document processing technique that not just scans and captures structured, unstructured and semi-structured data, but also understands it deeply.
read more