Blockchain Game Development
Our extensive experience in the gaming industry and blockchain development expertise make us the top choice for blockchain game development services. We empower startups and enterprises to fulfill user expectations by delivering immersive, interactive and feature-packed decentralized games with continued business and technical support.


We Nurture Your Gaming Fantasies and Turn Them Into Fun Blockchain Games Users Can't Stop Playing
We follow an end-to-end game development approach, offering design, coding, testing, and deployment services. We develop hi-tech games enriched with metaverse and web3 elements to help you become relevant to a broader user base, including Gen Z gamers.
Our Blockchain Game Development Services
Custom Game Development
Our developers are skilled at building next-generation web3, blockchain and metaverse games on top of diverse blockchain ecosystems. Our games are tailored to meet project-specific requirements.
Smart Contract Development
Streamline your workflows and ensure the ownership of your blockchain game assets with smart contract development for web3 gaming. With deep expertise in various smart contract programming languages and tech stacks, we help enterprises seamlessly launch their P2E platforms, metaverse games and other dApps.
Wallet Integration
We offer comprehensive crypto wallet development and integration services for diverse blockchain games, enabling players to store, send, and receive crypto tokens apart from trading in-game assets in the form of NFTs. Our team understands your project requirements and customizes the wallet's features and UI design accordingly.
Avatar and Character Creation
We develop a range of 2D and 3D avatars and characters to successfully meet the goals and requirements of your blockchain gaming project. Our fully customizable avatars and characters are ideal for multiplayer games, fantasy games, NFT-based play-to-earn games, role-play games and more.
NFT Marketplace Creation
We offer NFT marketplace development and integration services for web3 games, enabling players to seamlessly trade their in-game assets with other players. Our customizable NFT marketplaces allow you to have a feature-packed, user-friendly and aesthetically appealing user interface in line with your brand image.
In-game Token Creation
We design and develop tradable tokens and in-game assets, enabling gamers to freely migrate from one game to another without having to lose their purchased assets, and play the games of their choice.
Governance Token Creation
Leverage our governance token creation service for your blockchain game to provide decision-making power to players and promote a decentralized and non-hierarchical ecosystem based on DAO. Our developers have expertise in creating tokens that are customizable, secure and tamper-proof.
Launching Game Node
We help you launch licensed and user-friendly gaming nodes for the public and private networks, ensuring they comply with the consensus algorithm. These nodes offer profitable reward opportunities like tokens and limited edition NFTs for the user's participation in the network bandwidth.
Maintenance and Upgrade
We offer maintenance and upgrade services for your entire gaming platform, contributing to network security. We also provide portability services for your existing gaming platforms and nodes, enabling you to shift them to your preferred blockchain ecosystem.
Blockchain Game Development Lifecycle
Why Choose Us for Blockchain Game Development?
Expertise in Gaming Tools and Technologies
Our team has hands-on experience using advanced blockchain game development tools such as Unity and Unreal Engine and technologies like 3D reconstruction, artificial intelligence and IoT. We also showcase an impressive portfolio of diverse blockchain gaming projects built as per user-specific requirements.
End-to-End Development Support
We seamlessly materialize your blockchain game ideas into a ready-to-deploy product by offering end-to-end development support from design to deployment, focusing on every fine detail. Our agile approach, time management, and creativity in game development enable us to build highly refined gaming solutions.
Multi-Device Compatible Games
Be it an Android, iOS or Windows device, our blockchain game projects are developed to cater to a wide range of audiences by providing accessibility from multiple devices and consoles. Our team of 250+ full-stack developers holds deep expertise in developing even the most sophisticated cross-platform gaming projects.
Our Blockchain Game Development Teck Stack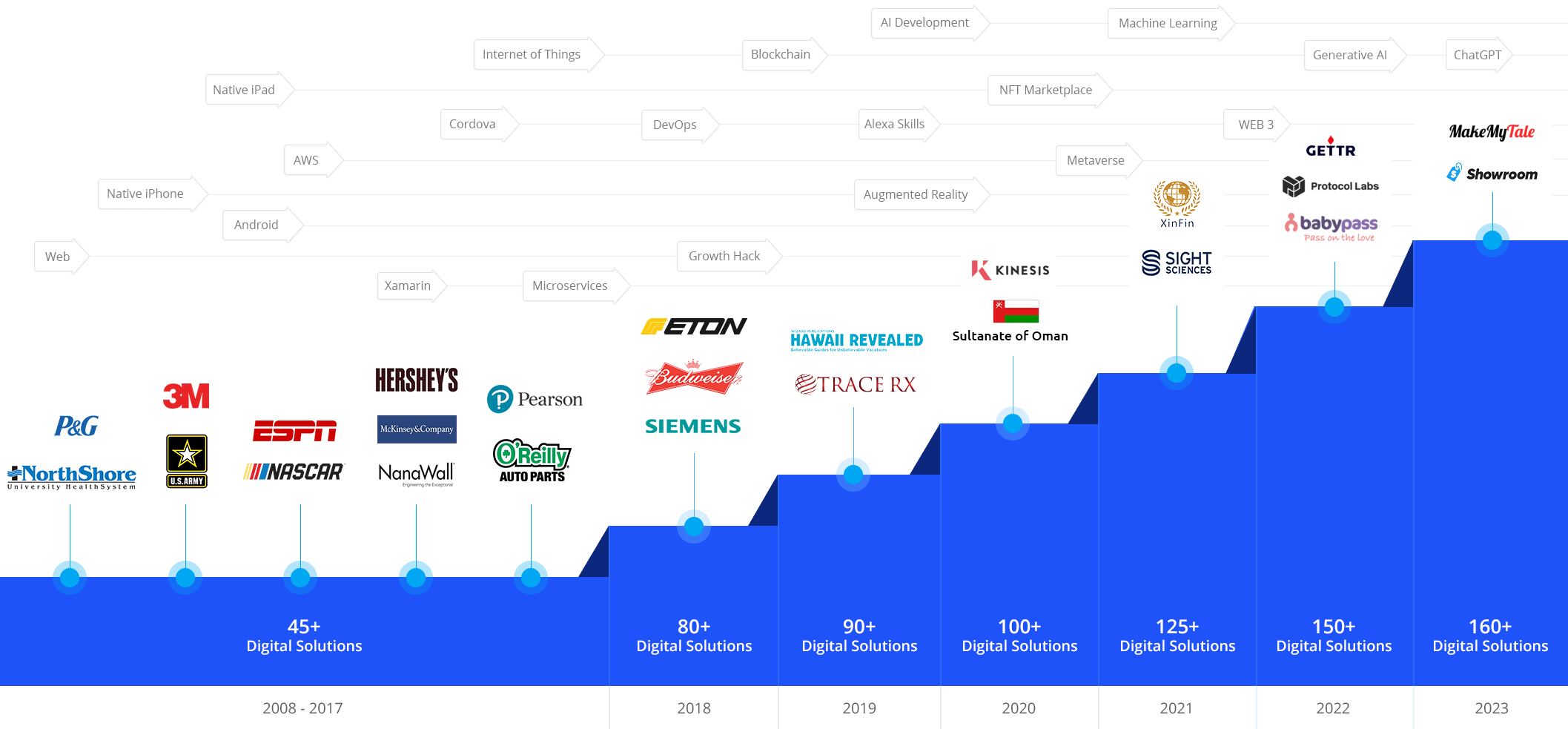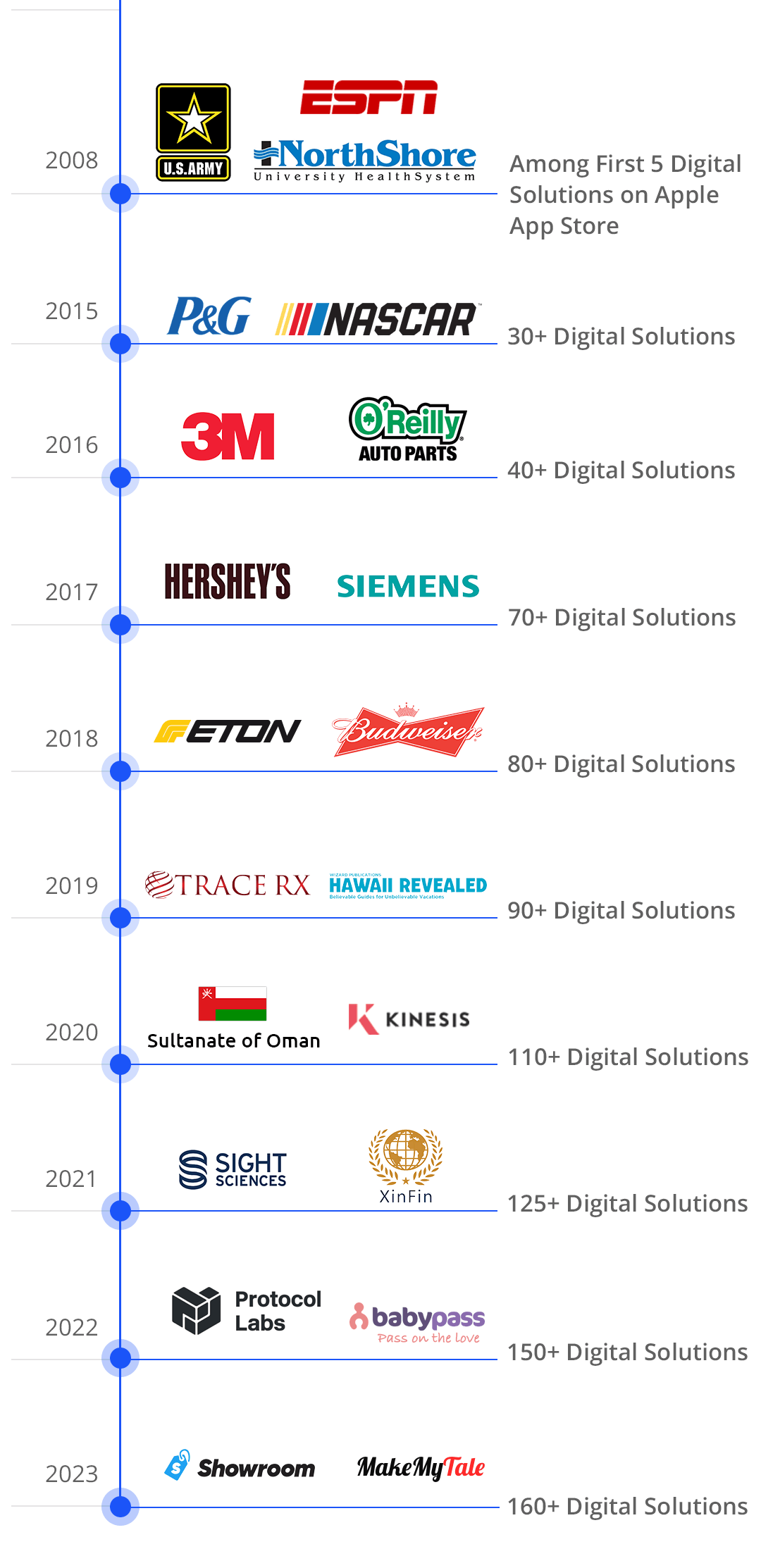 Dedicated Development Team
Our developers leverage cutting-edge cognitive technologies to deliver high-quality services and tailored solutions to our clients.
Team Extension
Our team extension model is designed to assist clients seeking to expand their teams with the precise expertise needed for their projects.
Project-based Model
Our project-oriented approach, supported by our team of software development specialists, is dedicated to fostering client collaboration and achieving specific project objectives.
1. Contact Us
Fill out the contact form protected by NDA, book a calendar and schedule a Zoom Meeting with our experts.
2. Get a Consultation
Get on a call with our team to know the feasibility of your project idea.
3. Get a Cost Estimate
Based on the project requirements, we share a project proposal with budget and timeline estimates.
4. Project Kickoff
Once the project is signed, we bring together a team from a range of disciplines to kick start your project.
Start a conversation by filling the form
Once you let us know your requirement, our technical expert will schedule a call and discuss your idea in detail post sign of an NDA.
All information will be kept confidential.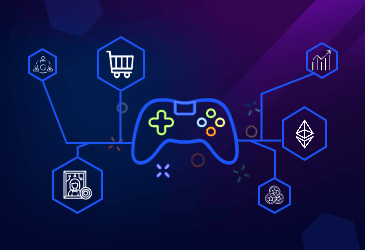 The core idea of web3 in gaming is decentralization. By incorporating blockchain technology, web3 games are all set to redefine gaming.
read more