Chainlink Blockchain Development Company
Leverage our Chainlink development services and manage your smart contract connection with third-party real-world applications on the blockchain network via Chainlink.

Building Connected Smart Contracts with Chainlink
Price Feeds Integration
Use Chainlink and connect your smart contracts to price data, including the latest price and historical price information.
Verifiable Randomness Integration
We help you build reliable smart contracts with chainlink's verifiable random function for the generation of random numbers.
Third-party API Integration
Leverage our Chainlink assistance and connect your smart contracts with any external API.
Transparent Oracle Computation
Monitor and verify the open-source code, oracle networks and the quality of node operators using Chainlink.
Seamless API Connection
Helps platform retrieve data from any API, connect with existing systems and integrate with any blockchain platform.
Tamper-proof Network
Using decentralization, trusted nodes and cryptographic proofs, Chainlink connects accurate and available API/data to any smart contract.
Our Chainlink Blockchain Development Process
OUR BLOCKCHAIN SOFTWARE DEVELOPMENT PORTFOLIO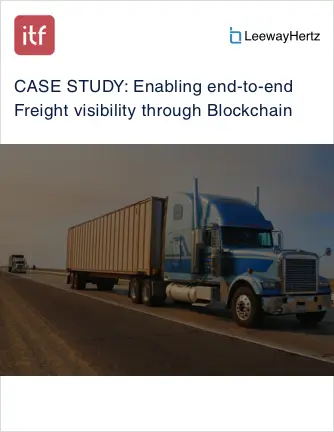 We have built a comprehensive blockchain software solution for the management of shipments to provide freight visibility to every stakeholder, including customers/shippers, brokers, carriers, and drivers.
We have successfully built a web-based application on blockchain for TraceRx. TraceRx is a Platform for Tracing the Shipment of Drugs. It allows the UNO to trace the distribution of free drugs and identify inefficiency and losses.
Dedicated Development Team
Our blockchain developers are hands-on the cognitive technologies to deliver high-quality services and solutions to clients.
Team Extension
Our team extension model is intended to help clients who want to extend their team with the right expertise required for their project.
Project-based Model
Our project-based model and software development specialists are there for customer collaboration and specific client project engagement.
1. Contact Us
Fill out the contact form protected by NDA, book a calendar and schedule a Zoom Meeting with our experts.
2. Get a Consultation
Get on a call with our team to know the feasibility of your project idea.
3. Get a Cost Estimate
Based on the project requirements, we share a project proposal with budget and timeline estimates.
4. Project Kickoff
Once the project is signed, we bring together a team from a range of disciplines to kick start your project.
Start a conversation by filling the form
Once you let us know your requirement, our technical expert will schedule a call and discuss your idea in detail post sign of an NDA.
All information will be kept confidential.
NFT marketplaces are undoubtedly a profitable business. NFT marketplaces will invariably deliver desired results when developed with certain dos and don'ts in mind.
Play-to-earn games are decentralized games that allow players to earn rewards like cryptocurrencies and NFTs by completing tasks, combating other players, and progressing through different game levels.
We can use the web3 technology stack to create a better internet, which offers greater control and enhances the user experience.