ZBrain- ChatGPT for Sports
With ZBrain, you can easily create a personalized ChatGPT app trained on your own data, designed to streamline your operations for your sports-based business. The highly customized and engaging app will enable you to provide quick and accurate responses to common sports-related queries of your clients, customers and staff, reducing workload and enhancing productivity.
What ZBrain ChatGPT App for Sports Can Do for Your Business
ZBrain ChatGPT app for sports has diverse real-world use cases that can help businesses improve customer experience, enhance brand visibility and increase revenue. Here are a few examples:
Language Translation
ZBrain's ChatGPT app can translate written content into multiple languages, breaking language barriers with diverse audiences globally, expanding the reach and fostering international collaboration for your business.
Ticketing and Event Management
By accessing the internal database, the app provides information on ticket availability, seat maps and pricing options, effectively aiding ticket sales, event planning and seat allocation.
User Engagement
The app boosts user engagement by answering users' queries, offering trivia and providing information about matches, players, products etc.
Customer Service Support
ZBrain's custom ChatGPT app for sports can offer 24/7 customer support. With its ability to respond accurately to peak-time inquiries and complaints, ZBrain improves the overall customer experience.
Sports Jargons
Simply feed the app with sports terminology and various other sports-related concepts, and it will assist users with not just general inquiries but also highly specific and niche queries.
Market Insights
Feed ZBrain with data on market trends, product performance, consumer behavior and other relevant areas to enable the app to assist you in making informed strategies for product development, market positioning etc.
How Does ZBrain ChatGPT for Sports Work?
With ZBrain, building a customized ChatGPT app for sports is easy. Connect your knowledge base, customize your app and deploy it to start providing exceptional user experiences. Here is the step-by-step process: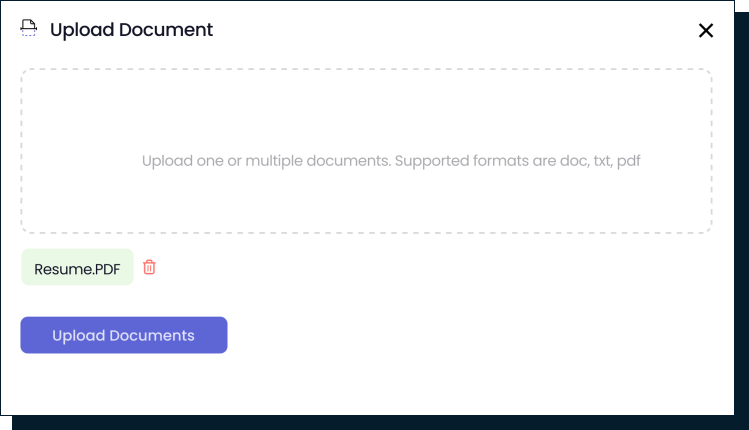 Connect Your Knowledge Base
ZBrain allows you to build a ChatGPT app that uses any knowledge base you provide. To get started, connect your data source to our platform. Our platform supports a variety of knowledge base formats, including PDFs, Word documents, and web pages.
Customize Your App With ZBrain
You can easily customize your ChatGPT app to meet your specific needs. Choose from a variety of app templates or create your own from scratch. You can customize the app's appearance, responses, and functionality to fit your brand and your customers' needs.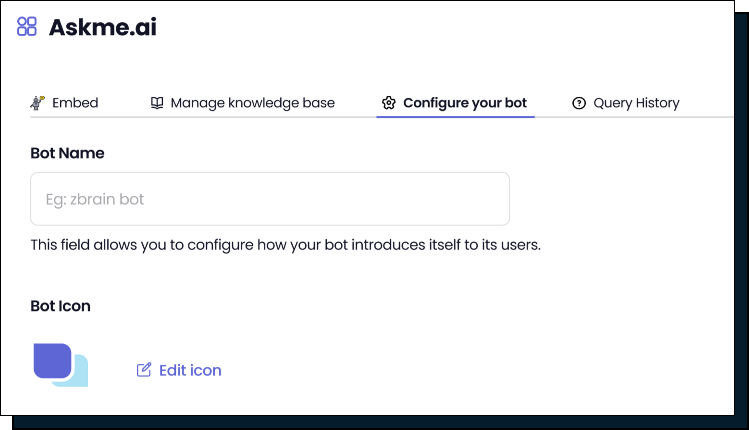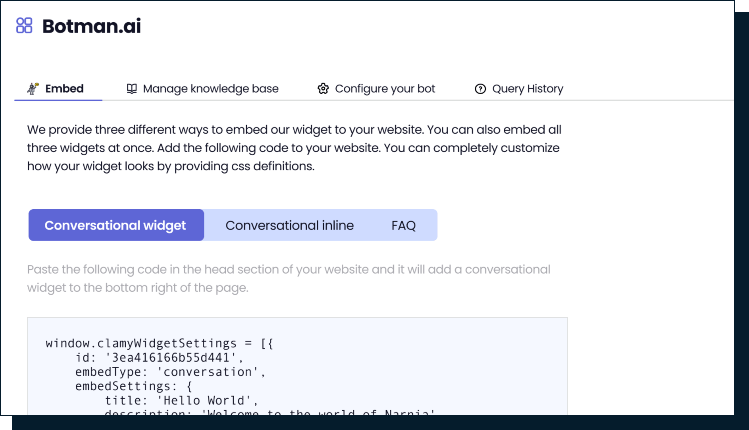 Deploy and Integrate
ZBrain simplifies the process of deploying your app by seamlessly integrating it with your workflows, including your website or other applications. With our flexible integration options, you can easily provide targeted support and specific answers to your customers, all while working within your existing workflows.
Fill out the form and a member of our team will contact you to schedule a time that works for you.
All information will be kept confidential.
How does ZBrain work?
ZBrain enables you to customize ChatGPT for a range of NLP-based tasks by acting as a bridge between the LLM model and your business. All you need to do is provide your data, customize the app as per preference and deploy it to start providing exceptional user experiences.
How can ZBrain's custom ChatGPT app benefit my sports business?
ZBrain's custom ChatGPT app can benefit your sports business in multiple ways, such as by answering frequently asked questions (FAQs) related to sports events, ticketing, merchandise and other fan-related inquiries, in addition to offering improved customer support. This can help reduce the workload of customer service teams and streamline internal processes.
Is ZBrain's custom ChatGPT app for sports customizable to individual business needs?
Yes, ZBrain's custom ChatGPT app can be customized to your business needs.
Is ZBrain's ChatGPT app easy to set up and integrate with my existing systems?
Yes, ZBrain's custom ChatGPT app is easy to set up and integrate with existing systems. By integrating ZBrain-ChatGPT with their systems and software, sports-based businesses can improve internal workflows and enhance customer experiences.
Can ZBrain custom ChatGPT for sports handle multiple customer inquiries at once?
Yes, your custom ChatGPT app made with ZBrain can handle multiple customer inquiries simultaneously, making it an efficient tool for managing high volumes of customer interactions. It can respond to multiple users simultaneously, saving you time and effort.
Will my custom ChatGPT app handle complex or nuanced customer inquiries?
The response of your custom ChatGPT will depend on what data/knowledge base you feed it. When trained on a relevant knowledge base, your custom ChatGPT app can be specifically tailored to address the needs of your sports-based business and handle complex inquiries. This means that your customers can receive accurate responses to their questions, even if they are phrased in a unique or complicated way.
Embeddings are a powerful tool for improving the accuracy and efficiency of machine learning models, enabling them to better capture the nuances and complexities of language.
read more