ZBrain- ChatGPT for Tourism
With ZBrain, you can easily create a custom ChatGPT app trained on your own data, designed to streamline your internal workflows and elevate the customer experience for your tourism business. Whether you are a small tour operator or a large hospitality chain, ZBrain's custom ChatGPT app for tourism can boost your business with 24/7 support.
What ZBrain's ChatGPT App for Tourism Can Do for Your Business
ZBrain's custom ChatGPT app for tourism can help your business in the following ways:
Destination Information
ZBrain's ChatGPT app for tourism can inform your customers about popular destinations, attractions and activities in a particular place, along with its local customs and culture.
Language Translation
The app facilitates seamless communication among non-native tourists and staff by providing accurate translations, bridging the language barrier between cultures.
Trip Planning
Feed ZBrain with data on local attractions and facilities, and the app can assist your customers in planning their trips by providing recommendations for activities, accommodations and transportation.
Customer Support
ZBrain's custom ChatGPT app for tourism can provide 24/7 assistance to your customers by answering their queries, guiding them on policies/procedures and providing support.
Dining Information
Discover popular local dishes and food tours with the app and get recommendations for restaurants, their menus, reservations, and expert answers to all kinds of food and dining queries.
Safety and Precautions
ZBrain's ChatGPT app can offer safety tips and advice based on the traveler's destination, including information about local laws, customs, and emergency contact details.
How Does ZBrain ChatGPT for Tourism Work?
With ZBrain, building a customized ChatGPT app for tourism is easy. Connect your knowledge base, customize your app and deploy it to start providing exceptional user experiences. Here is the step-by-step process: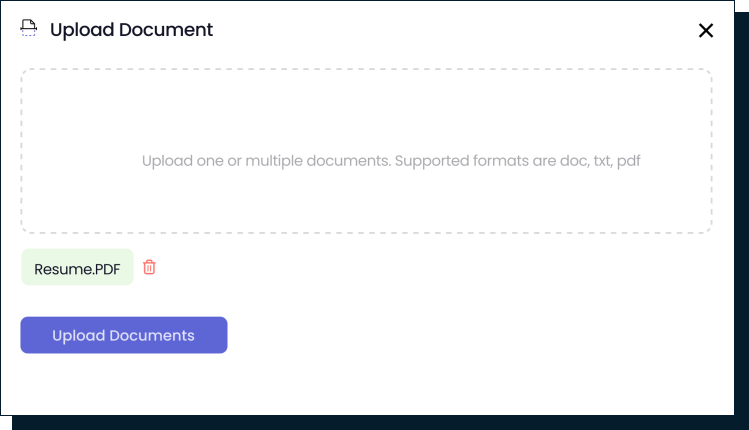 Connect Your Knowledge Base
ZBrain empowers you to build a ChatGPT app that uses any knowledge base you provide. Simply connect your data source to our platform, and we will take care of the rest. Our platform supports a variety of knowledge base formats, including PDFs, Word documents, and web pages.
Customize Your App With ZBrain
You can easily customize your ChatGPT app to meet your specific needs. Choose from a variety of app templates or create your own from scratch. You can customize the app's appearance, responses, and functionality as per need.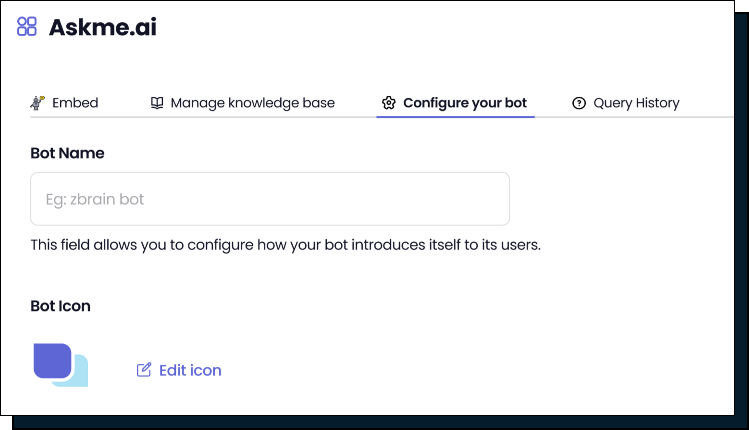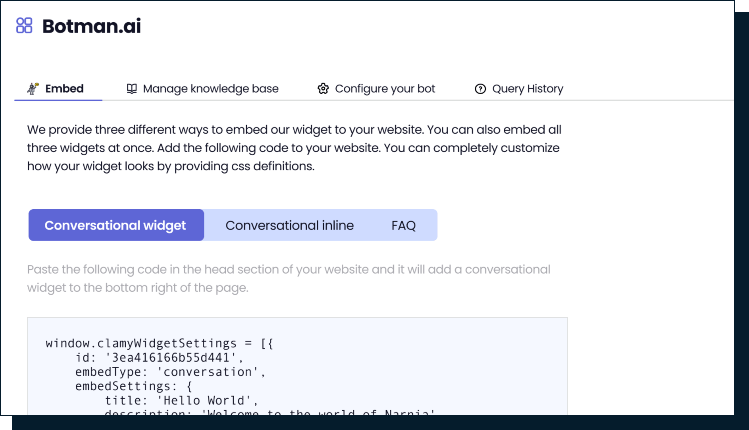 Deploy and Integrate
ZBrain simplifies the process of deploying your app by seamlessly integrating it with your workflows, including your website or other applications. With our flexible integration options, you can easily provide targeted support and specific answers to your users, all while working within your existing workflows.
Fill out the form and a member of our team will contact you to schedule a time that works for you.
All information will be kept confidential.
What kind of knowledge base can I use to train my ZBrain ChatGPT app?
You can use any relevant knowledge base for your tourism business, such as travel guides, tourist checklists, and customer reviews in any format, be it PDFs, Word documents or web URLs.
How can I integrate ZBrain's ChatGPT app into my workflows?
ZBrain's ChatGPT app for tourism provides easy integration options, so you can easily integrate it with your internal workflows and customer-facing systems. Our team of experts handles the entire integration process to ensure a seamless experience for your users.
How can ZBrain's custom ChatGPT app for tourism improve my business?
ZBrain's custom ChatGPT app for tourism can improve your business by providing information and 24/7 support to your customers, reducing the workload on your customer service team. This can result in increased customer satisfaction and sales.
Can I train ZBrain ChatGPT app on my own data?
Yes! You can upload your knowledge base to ZBrain for training the app as per your specific business needs.
Can ZBrain's custom ChatGPT app handle complex or nuanced customer inquiries?
Your custom ChatGPT app can easily understand and respond to complex or nuanced customer inquiries. It can recognize and respond to language and context variations and generate personalized responses based on the input queries.
Embeddings are a powerful tool for improving the accuracy and efficiency of machine learning models, enabling them to better capture the nuances and complexities of language.
read more