Enterprise Software Development Company
Leveraging our decade-long expertise in enterprise software development, we develop and deliver next-generation enterprise applications to streamline your business processes and enhance customer experience.


Total Years of Experience
Our Clients
We are a trusted enterprise software development company for Fortune 500 companies and established brands.
We Help Enterprises Launch Software Successfully With Intuitive and Beautiful Interface Design
With our 10 years of experience in Enterprise Software Development, we have developed 100+ Enterprise software for various industries including Fintech, Healthcare, Logistics and more. Whether you are looking for an enterprise software development company to deliver a custom enterprise software or an experienced system integrator to integrate existing software with a new one, you can always rely on our team of experts.
Enterprise Software Development Services
Custom Software Development
Our experienced team helps you design and develop a custom enterprise app that automates organizational and client-centric workflows.
Enterprise Application Integration
We help you integrate your existing enterprise application with a new technology to achieve business continuity, data connectivity, and barrier-free collaboration.
Legacy Application Modernization
Outdated technology always affects the efficiency and productivity of enterprise-grade solutions. Therefore, we assist you with an updated technical architecture, migrate your existing solution to a new platform and enhance it with the new feature set.
Digital Transformation Consulting
Redefining Industries With Software Development
Companies dealing with data and stakeholders can significantly improve their performance with software implementation. As an Enterprise Software Development company, we help various Industries.
Healthcare
We develop software apps for the healthcare industry that delivers better healthcare by automating processes like patient management, lab management, test result analysis and data collection.
FinTech
Our FinTech apps help financial institutes manage their daily operations easier. Customers can leverage quick payment processing and P2P lending with smart finance solutions.
Travel & Hospitality
Our software application development for the hospitality industry streamlines the traveler's experience.
Logistics
We build innovative tech-enabled applications to streamline the supply chain, offer flawless customer support and enhance warehouse efficiency.
Manufacturing
We develop digital apps for the manufacturing industry that aid manufacturing companies to speed up the existing processes of working and bring down costs.
Retail & E-commerce
Our software applications for retail and eCommerce are designed to transform the shopping experience and improve business operations with automation.
Startup
We develop digital apps for the manufacturing industry that aid manufacturing companies to speed up the existing processes of working and bring down costs
Automotive
We transform the automotive industry with connected mobile and web apps that allow people to manage vehicles remotely and enhance the manufacturing process for manufacturers.
Enterprise Software Development Company Capabilities
CRM Development
Extend CRM functionality with Enterprise CRM Development, integration, migration and customization solutions provided by Enterprises software development.
CMS Development
We provide enterprise application development services for CMS to create and manage digital content easily.
Business Workflow Process
Improving the efficiency of businesses with the updated workflow process using emerging technologies.
Marketing automation
 We build a marketing automation tool for enterprises that help them track, manage and filter qualified leads specific to search terms.
Third-party Software Integration
We bring more efficiency to the enterprise software by integrating it with third-party software that can improve customers' experience.
Digital Transformation
We can transform your business processes using emerging technologies such as blockchain, IoT, AI and cloud to provide efficiency and open up new opportunities.
IoT Integration
With expertise in IoT development, we help companies to integrate their sensors and devices to a single platform, monitor them from a central console and provide viability to gain actionable insights.
Salesforce Integration
Salesforce alone could not be a solution for all challenges, therefore, we assist enterprises in integrating third-party software with Salesforce solution, enabling them to work more efficiently.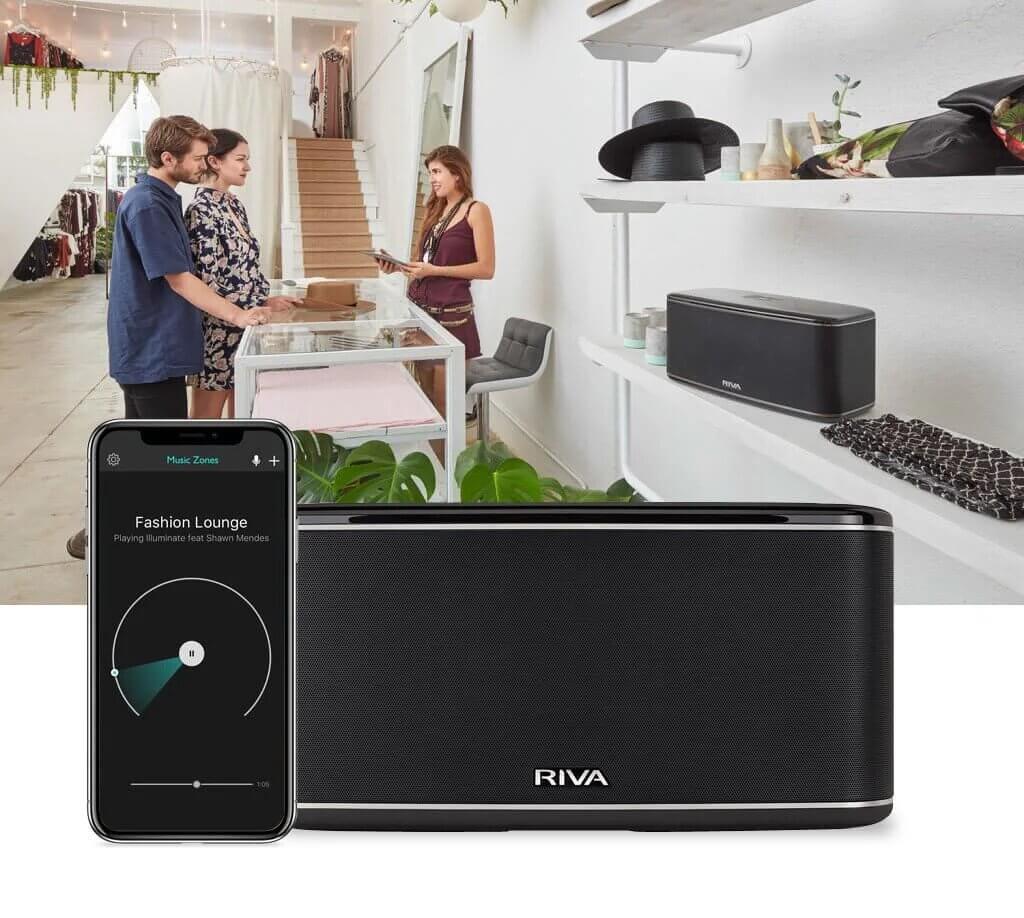 Multi-Room Speaker Controls App
RIVA is a powerful multi-room audio solution controlled by iOS and Android devices. It facilitates the streaming of multiple speakers without any acoustic latency. Our team of developers, designers and architects teamed up with the OEM and platform provider to build a mobile app that controls the speakers like a remote device.
RIVA speakers are Google and Apple certified and have won the CES awards.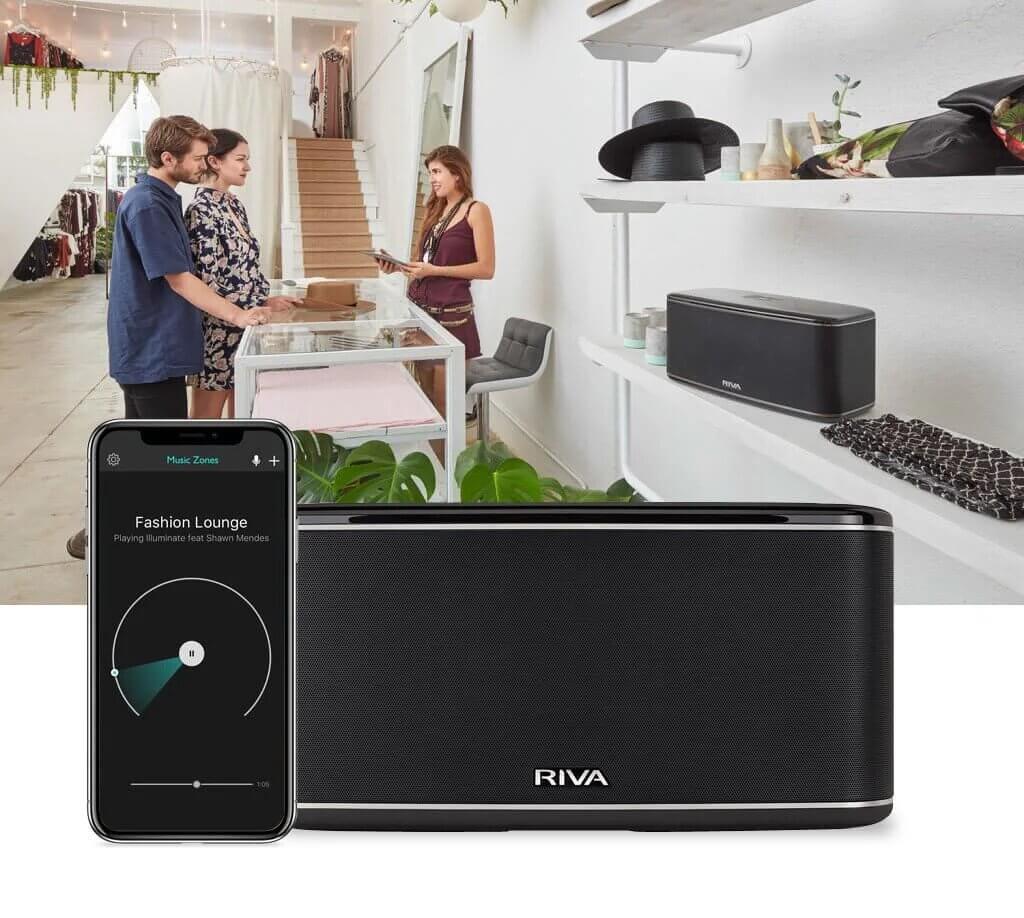 CMS and Mobile App Development
Digital Solution for Award-winning Island Guidebooks
We work with Wizard Publications to convert their series of four island guidebooks into a mobile app. We as a software application development company built a content management system that allows editors, author and field agents to create, update and publish content to the mobile app in real-time. The app is being used by millions of people planning to travel to the Hawaiian islands.
Over the last 10 years, we have engineered 100+ digital platforms for startup and enterprises, are now used by millions of users.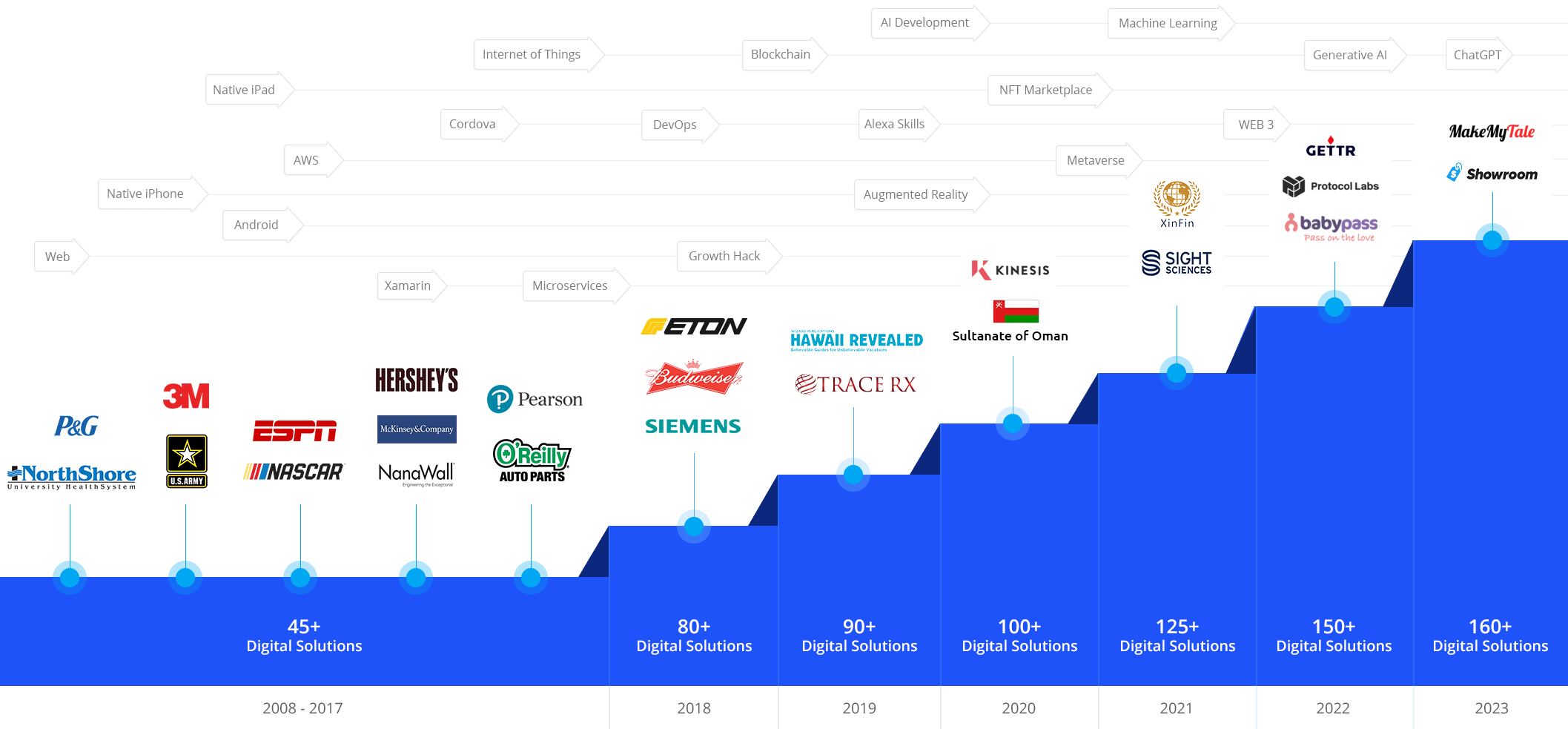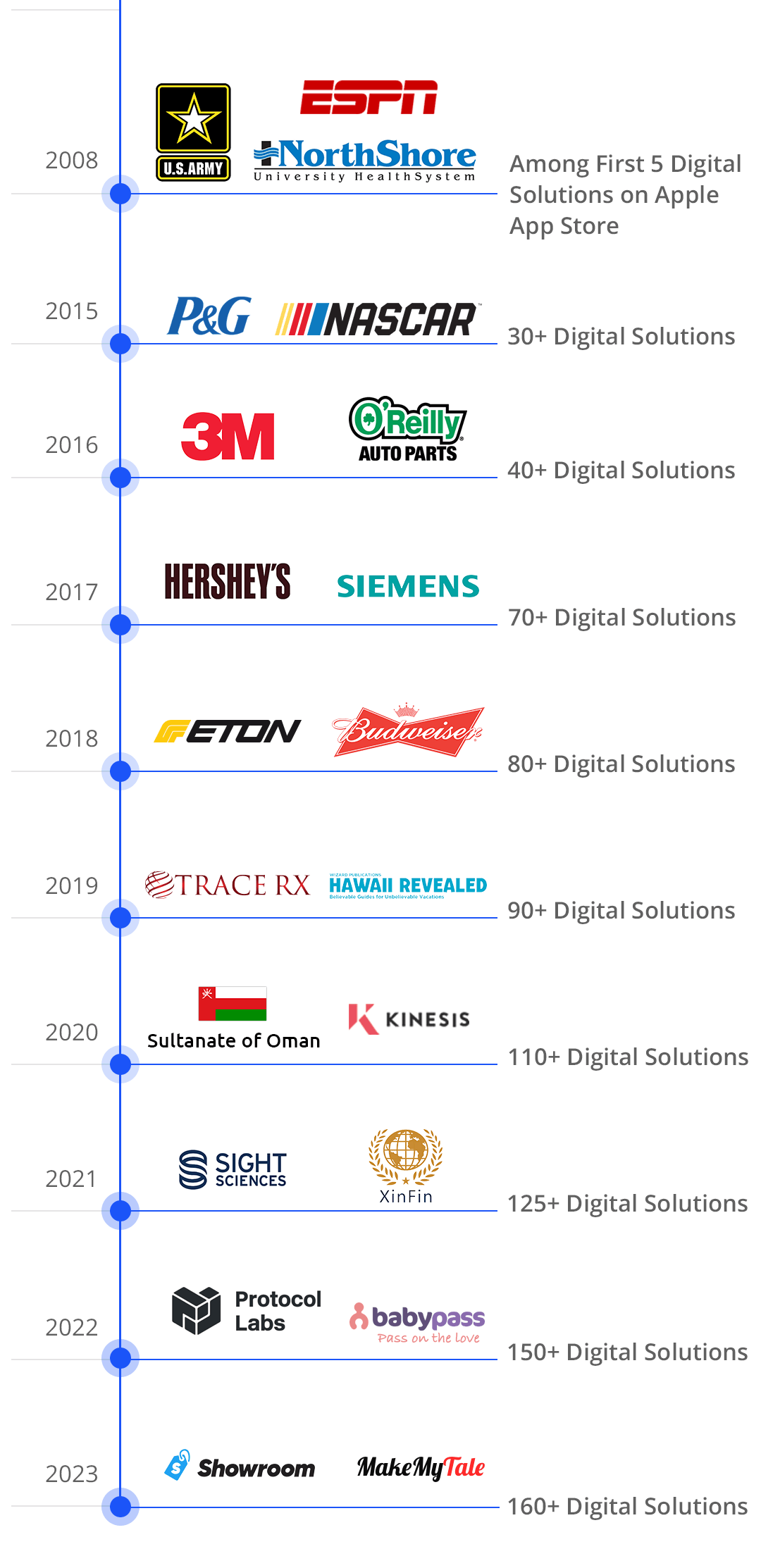 Enterprise Software Development Phases
Dedicated Development Team
Our developers leverage cutting-edge cognitive technologies to deliver high-quality services and tailored solutions to our clients.
Team Extension
Our team extension model is designed to assist clients seeking to expand their teams with the precise expertise needed for their projects.
Project-based Model
Our project-oriented approach, supported by our team of software development specialists, is dedicated to fostering client collaboration and achieving specific project objectives.
1. Contact Us
Fill out the contact form protected by NDA, book a calendar and schedule a Zoom Meeting with our experts.
2. Get a Consultation
Get on a call with our team to know the feasibility of your project idea.
3. Get a Cost Estimate
Based on the project requirements, we share a project proposal with budget and timeline estimates.
4. Project Kickoff
Once the project is signed, we bring together a team from a range of disciplines to kick start your project.
Start a conversation by filling the form
Once you let us know your requirement, our technical expert will schedule a call and discuss your idea in detail post sign of an NDA.
All information will be kept confidential.
Frequently Asked Questions 
What is Enterprise App Development Company?
Enterprise App Development Company is a firm that is involved in the process of developing an application for business purposes. They help enterprises develop custom business technology solutions from the initial ideation stage to interface design, development, deployment and post-development maintenance services.
What is the Enterprise Application Development Process?
The enterprise application development process is classified into three stages:
Kick-off stage
It is a stage where an organization presents its business requirements. Our experts analyze business requirements and build up a team of developers who can deliver the project within stated timeframes.
Development
The second stage is the development stage. We keep all stages of the development transparent with clients and involve them using scrum methodology to provide them updates weekly and get continuous feedback.
Testing
We test the software continuously during the development and ensure to fix bugs as soon as they are detected. By performing user acceptance testing, we make sure that the software is ready for deployment and deploy the application.
What Enterprise Software Solutions Do You Offer?
We help a wide range of businesses to use software solutions effectively and automate the productivity level. With the experience of working on enterprise software for more than a decade, our team can customize your existing solutions or build a new from scratch.
Following are some of the enterprise software solutions:
Automated Billing System
Email Marketing System
Customer Relationship Management
Enterprise Application Integration
Business Intelligence
Payment Processing
Business Continuity Planning
Who Works for Enterprise Software development Company?
We hire and work with highly professional and qualified employees and have a team of developers who have a vast experience in enterprise app development. Since we are into enterprise app development for more than a decade, we understand how to work through all stages of the development process efficiently and timely.
ERC20 tokens, executed as smart contracts on the Ethereum Virtual Machine , define rules of interaction and purchase with other tokens.
read more