Ethereum Application Development Company
Our Ethereum developers have developed applications which are highly Secure, Scalable and Reliable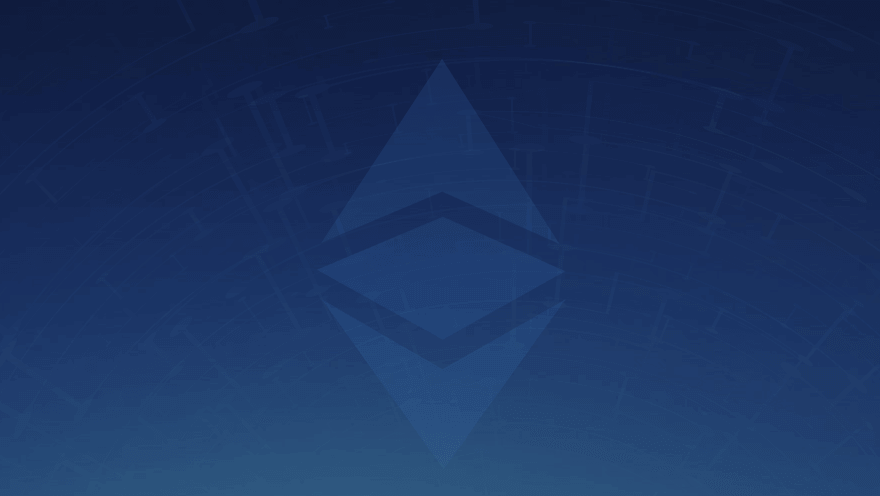 Developing dApps on Ethereum Blockchain Platform
Our Ethereum Application Development Team has closely worked with enterprises to develop smart contracts and dApps. We have deployed over 100 contracts covering Fintech, AdTech, EdTech industries. Our Ethereum developers are part of the core Ethereum development community and understand the updates and changes happening on Ethereum Blockchain in advance.
Why choose LeewayHertz as your Ethereum Development Partner?
We have delivered over 150 digital solutions to enterprises and startups
We have built digital solutions for 30+ Fortune 500 companies
We maintain transparency across the projects with tools like Jira and Confluence
We utilize the agile model to build the products within the appropriate timeline
Our Ethereum Application Development Services
dApps
Our Ethereum developers utilize agile methodology to design and develop dApps. Our experts identify the user personas and components to be involved in the dApp. Also, we define the on chain and off chain data along with the microservices and DB requirements. Get your first smart contract designed and developed within a week.
ERC20 Tokens
Based on our experience, we define the attributes which require to be a part of your Token. We introduce features like Mintable, Burnable, Upgradable, Haltable, Transferable in the smart contract of your ERC20 Token. Get your sample smart contract developed in no time.
Smart Contracts
We have developed more than 100 Smart contracts. Our experienced Ethereum developers understand the available API's in-depth and can integrate any web or mobile application with Smart contracts and different wallets. Bring your existing application and add reliability of Ethereum Blockchain.
Ethereum App Consulting
Our Ethereum Development Team provides clients with strategic advice on the implementation of Ethereum Blockchain for your business. We identify the possible stakeholders of the system and on-chain and off-chain components of the application.
User Interfaces
From wire frame designs, high fidelity and low fidelity designs, we ensure to adopt the industry standards when designing the user interfaces of an app. Our design team creates user-friendly and customer-driven interfaces.
Create custom ethereum app on private network
We can set up a private network, build smart contracts and enable permissioning on smart contracts to provide a custom dApp to the clients.
Launch Ethereum Node on Public Network
We can help clients launch Ethereum nodes and connect them to the main Ethereum network.
Smart Contracts Audit
With extensive domain experience, our team of Ethereum Development Experts provides clients with insightful audit reports of the current smart contracts and help them to build the error-free and robust contracts.
Ethereum App Porting
We provide complete support in Ethereum app porting with the smart contract creation. We can move your existing mobile or web app to Ethereum Blockchain Platform to meet the business requirements.
Ethereum Development Tools We Use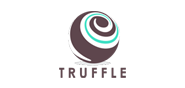 We use Truffle to test Ethereum Smart Contracts and deploy custom applications for both private and public networks.
We build custom Ethereum apps using Embark as it offers modularity in developing, testing and deploying smart contracts. The tool provides service monitoring, real-time deployment and interactive REPL.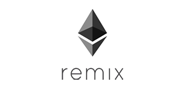 Our Ethereum Application Development Team uses Remix IDE to build, deploy and test smart contracts written in Solidity programming languages.
We use Parity Tools like Parity Ethereum, Polkadot, Substrate, Secret Store and Bridge to build Ethereum based apps, connect independent blockchains, enable smart contracts permissioning on public blockchains.
Our team of Ethereum Developers uses local test nodes with Ganache to test the interaction of smart contracts and to deploy contracts.
Our Ethereum App Development Team uses Zeppelin tools to manage reusable smart contracts and perform security audit checks on smart contracts.
Leveraging high-performance cloud services, our Ethereum App Developers deploy dApps on
Our Ethereum Application Development Experience
App for Product Exchange
Xchange is a barter system dApp built on the Ethereum blockchain. The app is one of the significant and revolutionary ideas in the shared economy on the blockchain. It enables users to interact with various renters and exchange products with XCH, ERC-20 tokens.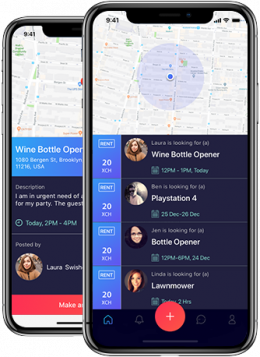 App for Healthcare
We have developed a dApp for Healthcare industry on Ethereum Blockchain Platform. It allows users to exchange their health records with hospitals and other users anonymously. The app enables interoperability for health records and reduces the need for re-testing.
App for Healthcare
We have developed a dApp for Healthcare industry on Ethereum Blockchain Platform. It allows users to exchange their health records with hospitals and other users anonymously. The app enables interoperability for health records and reduces the need for re-testing.
Our Ethereum Smart Contracts Development Process
Requirement Gathering
Understanding the requirements for New and Existing Application
Identify business logic to be migrated to Smart Contracts
Roadmap of the product
Technical Design
Ethereum Smart Contracts Definition Document
Create Data Flow diagrams
Design technical Architecture
Document technical GDPR compliance requirement
Create sprints and delivery milestones
Development
Alpha
Beta
Release Candidate
Production
Deployment
Provisioning
Deploy on Main Network
Upgrades
Requirements gathering
Backlog prioritization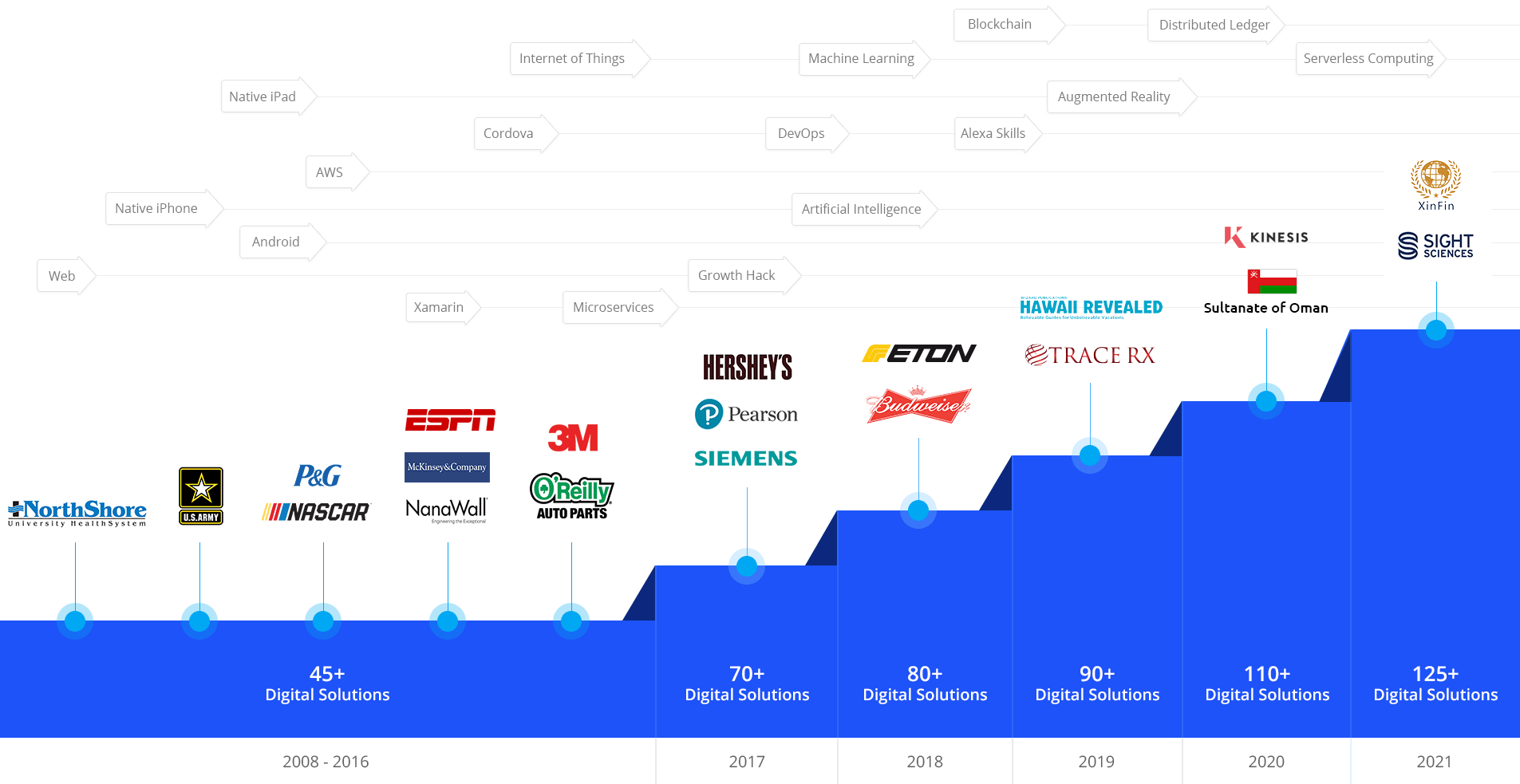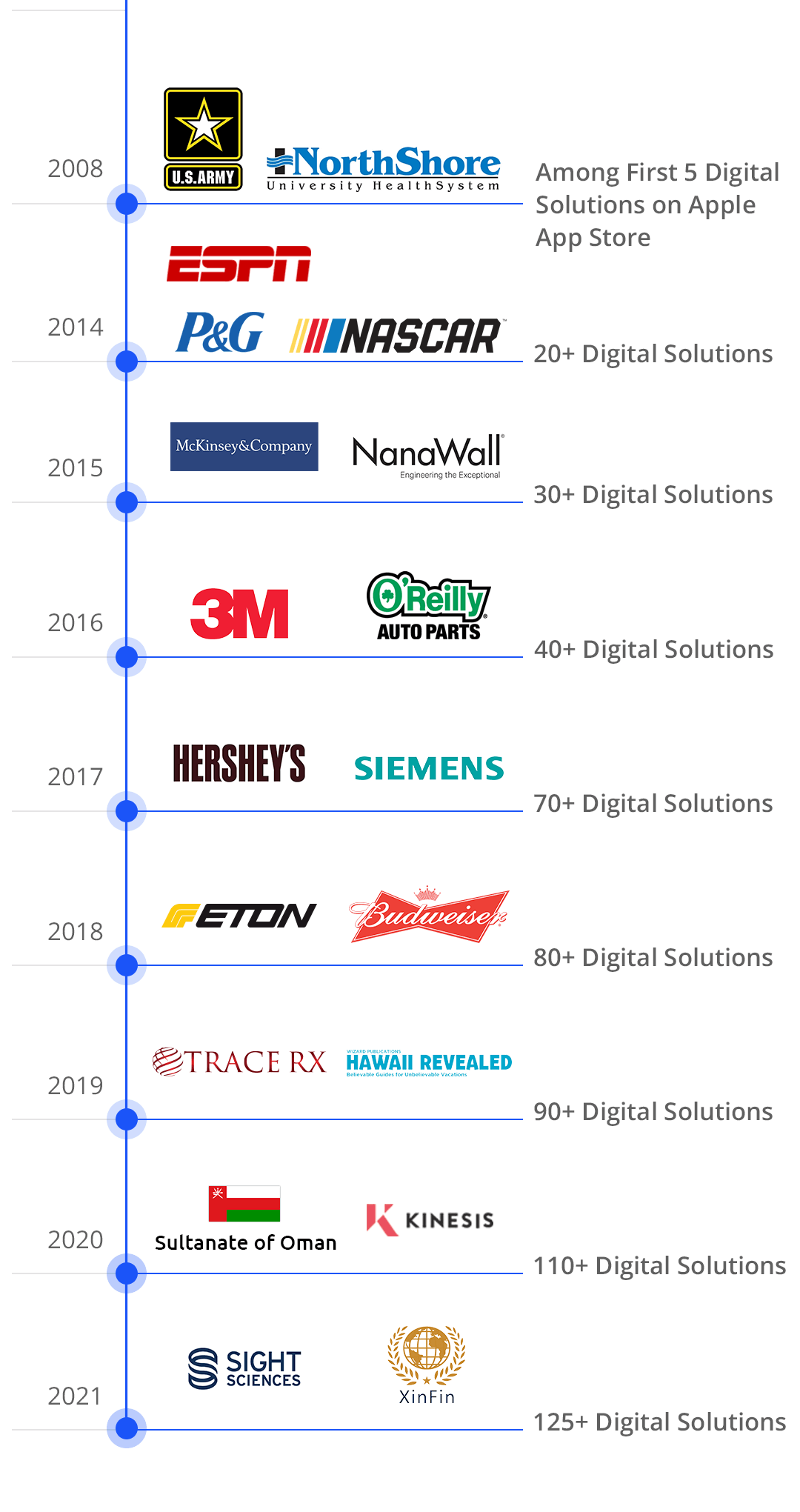 Meet Our Blockchain Experts
Build Ethereum Smart Contracts Decentralised Applications
LeewayHertz will enhance the business operations by bringing the Ethereum blockchain development. Our team of the potential Ethereum developers has a deep knowledge about Ethereum platform based applications.
Dedicated Development Team
Our team of developers is highly qualified and dedicated to delivering quality development services to clients.
Team Extension
Our team extension model is intended to help clients who want to extend their team with the right expertise required for their project.
Project-based Model
Our project-based model and software development specialists are there for customer collaboration and specific client project engagement. 
1. Contact Us
Fill the contact form protected by NDA, book a calendar and schedule a Zoom Meeting with our experts.
2. Get a Consultation
Get on a call with our team to know the feasibility of your project idea.
3. Get a Cost Estimate
Based on the project requirements, we share a project proposal with budget and timeline estimates.
4. Project Kickoff
Once the project is signed, we bring together a team from a range of disciplines to kick start your project.
Start a conversation by filling the form
Once you let us know your requirement, our technical expert will schedule a call and discuss your idea in detail post sign of an NDA.
All information will be kept confidential.
The crypto payment gateway allows merchants to use cryptocurrency for their business and accept multiple cryptocurrencies as payment.
read more