How much does it cost to make an app?
Our experts will answer all your questions.
Visual Design Cost
Development Cost
Design and Development Timescale
Technical Design Cost
3rd Party Integrations/Hosting Cost
Project Challenges
We have built 450+ apps for Fortune 500 companies and Startups at a fixed cost.

User experience can make or break a product. Our design experts have significant experience building products which are convenient and pleasant to use. We create highly polished apps and website for startups and enterprise clients.
We have ten years of experience in back-end development for mobile and web platforms. Our technical architects are certified experts in Amazon Web Services and Azure cloud. Building software architecture for business apps requires a different mindset than consumer apps. We focus on business need and plan a practical roadmap to align, budget, scale and long-term vision.
We are building app since the first iPhone was launched. We build iPhone, iPad, Android and Web apps that communicate to the cloud-based system using either REST APIs or custom protocols. We build apps architecture so that it can easily scale and can be modified for future enhancement. Custom app development requires teams to have a discipline of Continuous Integration, Continuous Delivery and Continuous Code Reviews. We have in-house DevOps and processes to ensure the highest level of app quality.
Smart products require smart software. We have built IoT apps for home automation, sports equipment, consumer electronics and machinery in manufacturing. Building intelligent devices require maintaining hardware and software team collaborated all the time. While building dozens of IoT apps and handling communication with manufacturers, firmware developers, industrial designers, we understand the need for effective communication during the manufacturing process. We have built CES and significant award-winning products.
Our team has deployed a number of systems that replicate human decision-making in different industries to enable productivity improvements. Voice technology has become prominent with inventions of Alexa, Google Home, and many open projects. We provide services to build skills, actions, and chatbots for enabling voice experience.
We develop Microservices and act as an extended development team to reduce time to market. Moving away from monolithic software architect designs to Microservices allow scalability and highly effective plug and play architecture. With our deep understanding of container services and virtual cloud, we produce Microservices that are scalable and reliable.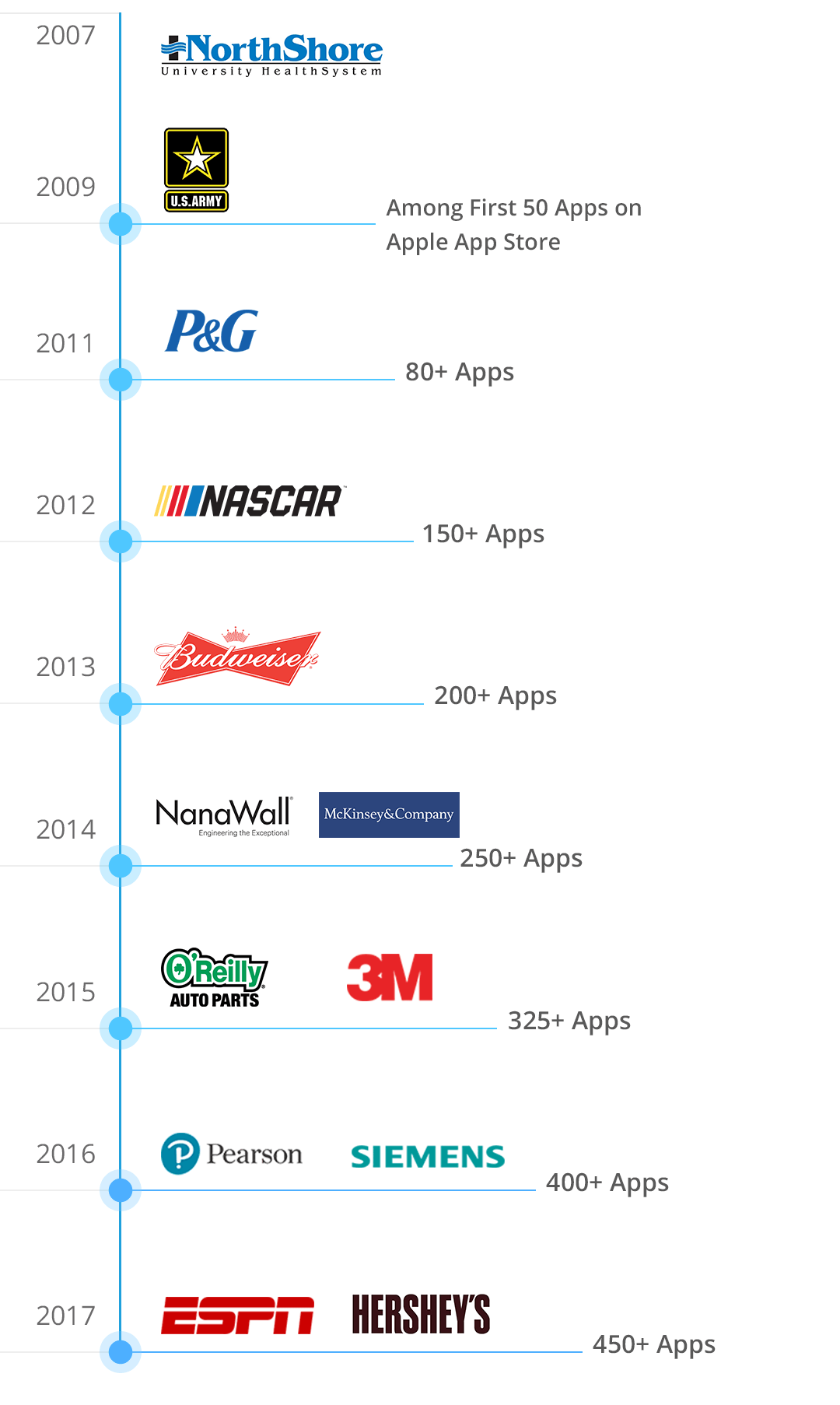 Get started today
Here is what will happen
Contact Us Today
We will introduce ourselves on a video conference.

Meet the Senior team
Our senior team will discuss your requirements and strategy.
Get your budget
Based on your requirements we provide budget, activity and timeline estimates.
Project Kick-Off
We bring together a team from a range of disciplines to kick-off your project.

LeewayHertz was flexible in adding smaller features along the way. We found something that might be useful to add to the app, and they responded and acted quickly. Their process worked well.



Leewayhertz knows its craft and the teams are experts at iPhone and Android app development. They're highly focused and they delivered what they proposed.

Paul Amador, Solutions Specialist
(877) 801-8115, paul@leewayhertz.com
Hi, please answer the following questions to get an estimate.
Listed as top 10 mobile app development companies of 2017