App Developer
iOS and Android app development company
We have built 450+ apps for Fortune 500 companies and Startups.

UI/UX Design
User experience can make or break a product. Our design experts have significant experience building products which are user-centric focused. We follow Google Design Sprints framework, which is a week-long phase and allows us to dive deep into your idea and establish the big picture and the small parts that make it whole.
Mobile App Development
We are building apps since the first iPhone was launched. Our app development services include iPhone, iPad, and Android app. We have launched 450+ native and cross-platform apps for our clients.
Microservices
We develop Microservices and also act as an extended development team to reduce time to market. Moving away from monolithic software architect designs to Microservices allow scalability and highly effective plug and play architecture. With our deep understanding of container services and virtual cloud, we build Microservices that are scalable and reliable.
Cloud Development
We have ten years of experience in back-end development for mobile and web platforms. Our technical architects are certified experts in Amazon Web Services and Azure cloud. We have built software architecture for business and consumer apps. We guide you and work with your team to create a practical roadmap to align, budget, scale and long-term vision.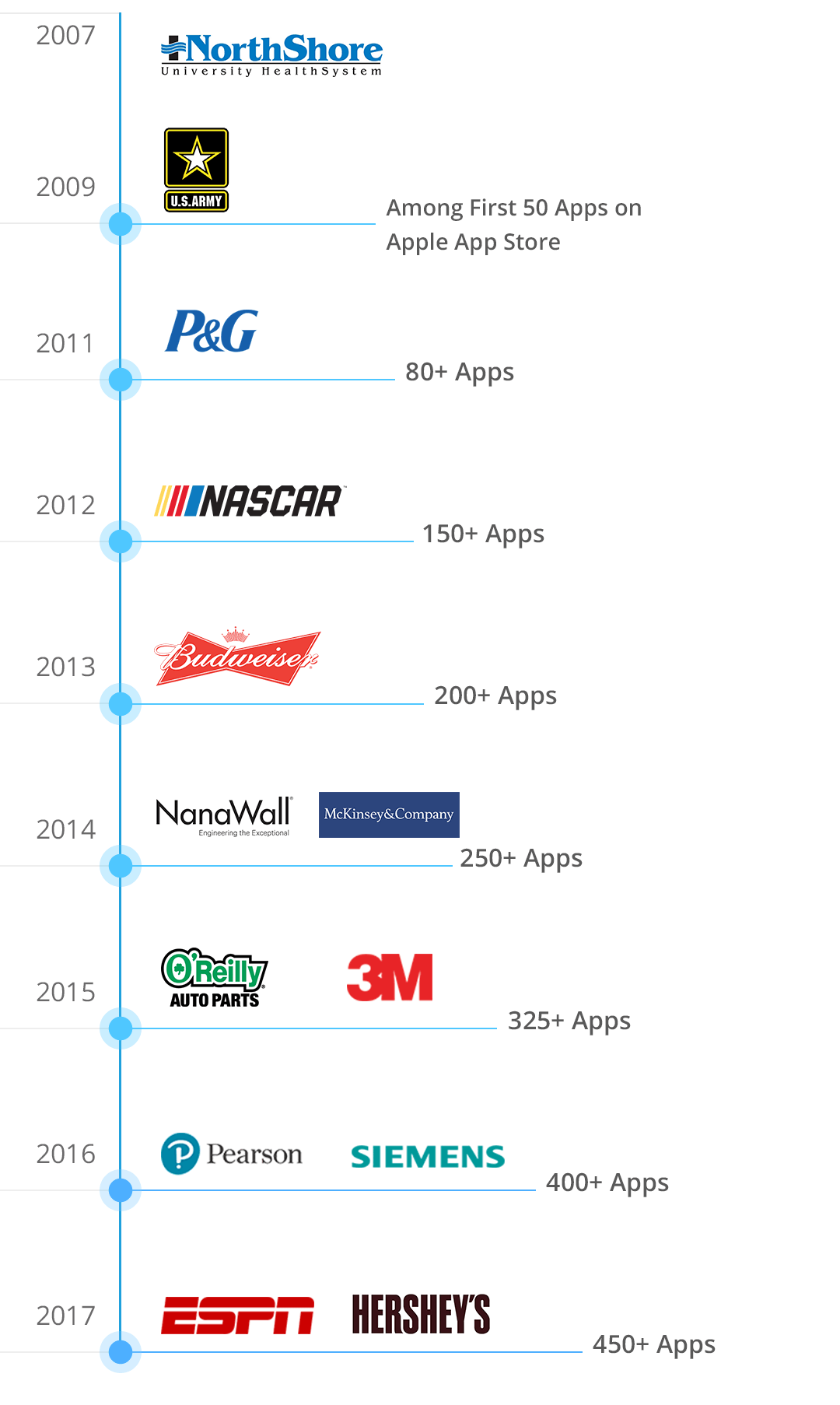 Get started today
Here is what will happen
Contact Us Today
We will introduce ourselves on a video conference.

Meet the Senior team
Our senior team will discuss your requirements and strategy.
Get your budget
Based on your requirements we provide budget, activity and timeline estimates.
Project Kick-Off
We bring together a team from a range of disciplines to kick-off your project.

LeewayHertz was flexible in adding smaller features along the way. We found something that might be useful to add to the app, and they responded and acted quickly. Their process worked well.



Leewayhertz knows its craft and the teams are experts at iPhone and Android app development. They're highly focused and they delivered what they proposed.

Get an estimate for your app idea. We do not spam.