Machine Learning and Data Science Consulting Services
Specializing in ML algorithms, data preprocessing, and advanced analytics, we ensure the delivery of robust AI solutions built upon meticulously engineered data. Whether you want to embark on or further your AI journey, our team of data scientists, machine learning engineers, and AI experts will help you with their extensive experience and deep domain expertise.
Software Products Delivered
Total Years of Experience
Our Machine Learning and Data Science Consulting Services
Machine Learning Development
Leveraging domain-specific data, LeewayHertz's ML engineers develop custom solutions to navigate complex business challenges. Whether it involves predictive analytics, natural language processing, or deep learning applications, our adept team works tirelessly to build self-sustainable models that continuously evolve, adapting to new data inputs.
Big Data Consulting Services
Our big data consultants offer full-spectrum guidance, from evaluating your existing architecture and data warehousing to advising on ETL best practices, designing data pipeline strategies, selecting apt analytics tools, and tailoring data infrastructure solutions.
Predictive Analytics
Our data scientists are experts in developing models that leverage ML algorithms to forecast trends, identify patterns, and make data-driven predictions. From demand forecasting to customer behavior analysis, our predictive analytics services empower you to make informed decisions and drive business growth.
Business Intelligence (BI) Solutions
Our BI experts create customized dashboards, reports, and data visualization tools that provide a clear view of your business performance and advanced analytics. With our BI solutions, you can monitor KPIs and track goals, enabling informed decisions for growth and efficiency.
Data Preprocessing and Wrangling
Our data engineers handle data organizing, cleansing, transformation, and integration to ensure that your datasets are accurate and ready for analysis. By optimizing your data preprocessing workflows, we enable you to extract meaningful insights and drive better business outcomes.
Integration Management Services
Our integration management expertise lies in configuring Hadoop clusters, seamlessly integrating big data applications, establishing real-time data pipelines, and ensuring seamless transitions from relational databases to NoSQL systems.
Our Machine Learning and Data Science Consulting Expertise
Supervised and Unsupervised Learning
We excel in both supervised and unsupervised learning, using algorithms like decision trees, linear regression, and hierarchical clustering to create tailored AI models.
Deep Learning
Our data scientists are proficient in neural networks, like CNNs and RNNs, for tasks such as image recognition, natural language processing, and speech recognition.
Natural Language Processing (NLP)
We are well-versed in NLP tools and techniques like NLTK, SpaCy, tokenization, stemming, and lemmatization required for text-based AI solutions.
Reinforcement Learning
Our team of ML engineers and data scientists utilize frameworks like Markov Decision Processes and advanced tools to achieve optimal task performance.
Big Data Analytics
Our team is expert in handling vast volumes of data and converting it into actionable insights using tools like Hadoop and Spark.
Data Visualization
Our experts translate complex data into easy-to-understand visual representations, facilitating quick insights and informed decisions.
Expertise Across the Board
Our team of data scientists and machine learning experts brings a wealth of experience in solving complex business problems using data-driven approaches.
Custom Solutions
We understand that every business is unique. Our consulting services are tailored to your specific needs, ensuring that you get solutions that align with your goals.
Proven Results
We have helped numerous clients, including Fortune 500 firms, unlock the potential of their data and achieve remarkable results with tailor-made AI solutions.
Collaborative Approach
We work closely with your team to understand your big data challenges and objectives. Together, we develop data strategies that drive success.
AI Models We Have Expertise In
GPT-4
A set of OpenAI models that can solve complex problems with high accuracy, thanks to its advanced reasoning capabilities and broader general knowledge.
LLaMA
LLaMA (Large Language Model Meta AI) is a foundational large language model designed to generate text, have conversations, summarize written material, solve math theorems or predict protein structures.
PaLM 2
The newest extensive language model from Google, stands out in performing intricate reasoning assignments, such as code interpretation, mathematical solutions, categorization, query responses, and translation with proficiency in multiple languages. This model highlights Google's commitment to responsible AI, surpassing previous capabilities in natural language generation.
Claude
Claude is a large language model (LLM) by Anthropic, trained as a virtual assistant that can be integrated with business workflows. Claude, accessible through both a chat interface and API in Anthropic's developer console, can perform an extensive range of conversational and text-processing tasks.
GPT-3
A set of OpenAI models capable of performing natural language processing tasks such as text generation, summarization, translation and question answering.
Davinci

Curie

Babbage

Ada
GPT-3.5
A set of OpenAI models, including the highly capable and cost-effective Gpt-3.5-turbo, that improve on GPT-3 and can generate text or code.
DALL.E
DALL·E by OpenAI generates realistic images and artwork based on text prompts. It can produce images of a specified size, modify pre-existing images and generate variations of user-provided images.
Whisper
Whisper is a general-purpose speech recognition OpenAI model that can perform language identification, speech translation and multilingual speech recognition.
Embeddings
OpenAI's Embeddings are numerical representations of linguistic units like words and phrases that capture the semantic meaning and relationships between them.
Moderation
Moderation models are machine learning OpenAI models designed to assist in content moderation tasks, such as identifying and removing inappropriate or harmful content from online platforms.
Stable Diffusion
Stable Diffusion generates detailed images from text prompts and can also be used for tasks like inpainting, outpainting, and image-to-image translations guided by text.
Bard
Google's Bard, powered by LaMDA, is a text-to-text generative AI chatbot designed to generate human-like responses to natural language prompts, making it capable of engaging in conversations with humans.
Integration and Deployment Tools
Algorithms
Supervised/Unsupervised Learning
Neural Networks
Long Short-term Memory (LSTM)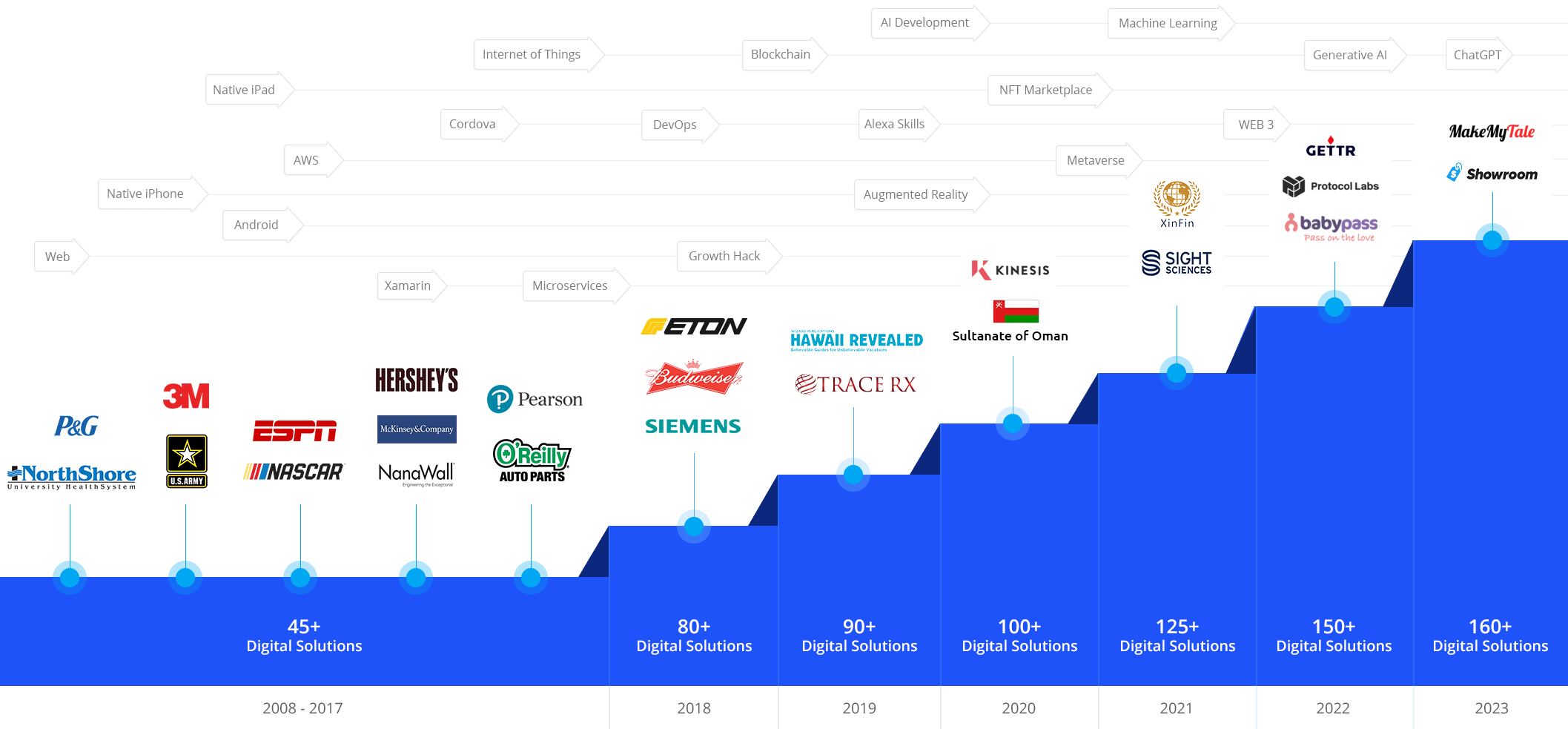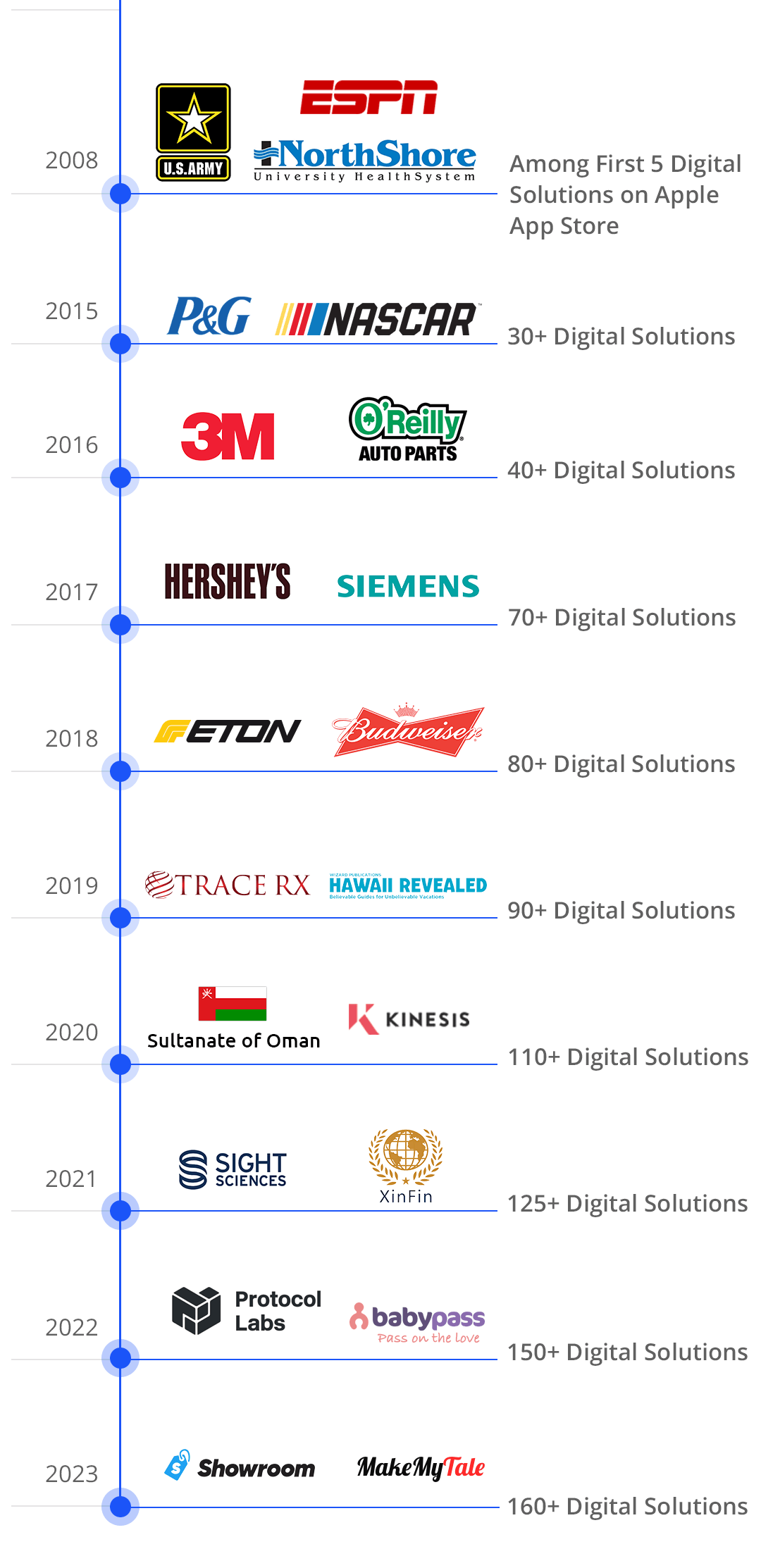 Dedicated Development Team
Our developers leverage cutting-edge cognitive technologies to deliver high-quality services and tailored solutions to our clients.
Team Extension
Our team extension model is designed to assist clients seeking to expand their teams with the precise expertise needed for their projects.
Project-based Model
Our project-oriented approach, supported by our team of software development specialists, is dedicated to fostering client collaboration and achieving specific project objectives.
1. Contact Us
Fill out the contact form protected by NDA, book a calendar and schedule a Zoom Meeting with our experts.
2. Get a Consultation
Get on a call with our team to know the feasibility of your project idea.
3. Get a Cost Estimate
Based on the project requirements, we share a project proposal with budget and timeline estimates.
4. Project Kickoff
Once the project is signed, we bring together a team from a range of disciplines to kick start your project.
Start a conversation by filling the form
Once you let us know your requirement, our technical expert will schedule a call and discuss your idea in detail post sign of an NDA.
All information will be kept confidential.
What are the Machine Learning and data science consulting services you provide?
Our Machine Learning and data science consulting services encompass a range of strategic solutions designed to help businesses harness the full potential of their data. Our expert consultancy begins by understanding your unique business challenges and objectives. We then provide guidance on data collection, storage, preprocessing, and selection of the most suitable machine learning algorithms, spanning supervised and unsupervised learning, deep learning, NLP, and reinforcement learning. We also specialize in data visualization to make insights accessible. Additionally, our Machine Learning development expertise enables us to build tailored AI solutions, including image recognition, NLP-based chatbots, and predictive models, ensuring your data-driven vision becomes a reality.
How do your experts handle big data analytics?
LeewayHertz's team specializes in managing large volumes of data with the aid of tools like Hadoop and Spark. We transform big data into actionable insights, facilitating easier derivation of value from complex datasets for businesses.
Can you tailor solutions for unique business needs?
Yes, we provide custom solutions tailored to your specific requirements. Our machine learning consulting services are designed to align with your goals and address the unique challenges of your business.
How do I get started with your consulting services?
To get started, simply reach out to our machine learning consultants through our contact page, and our team will connect with you to discuss your needs and provide guidance on the next steps.
What industries have you served with your consulting services?
As one of the leading ML and data science consulting companies, we have served clients across various industries, including manufacturing, automotive, travel, transportation, healthcare, retail, e-commerce, finance, and more, leveraging our expertise to cater to diverse business needs.
How do you ensure data security and privacy in your services?
Data security and privacy are paramount to us. We follow industry best practices, implement secure data handling measures, and adhere to strict privacy policies to safeguard your sensitive information.
Artificial Intelligence plays a significant and diverse role in fuel distribution control, altering how the entire process is handled.
read more