SaaS Development Company
With our end-to-end approach to SaaS development services, we implement all the required components for a successful SaaS solution: mobile apps, web apps, cloud hosting, APIs and efficient data storage. Our SaaS Development Team follows modern software development practices to deliver SaaS products as quickly as possible while ensuring the security and quality of the product. 

We are an end-to-end SaaS Application Development Company
We have a team of SaaS Development Experts who are experienced in the technologies needed to develop SaaS applications for your business. We have worked with 100+ startups and enterprises and helped them raise millions of dollars by producing SaaS products. We deliver scalable SaaS solutions with optimized UI/UX design. 
Our SaaS Development Services
We provide SaaS software Development Services from scratch or re-architect existing apps for the SaaS environment. We start SaaS development from the idea and make it a reality. After the SaaS product is released, we ensure to work on new features of the project and maintain the SaaS application. Some of our SaaS application development services include:
Our SaaS Development Work
TraceRx is the first Distributed Ledger based SaaS Platform for Tracing Shipment of Drugs. TraceRx uses Blockchain to solve the problem of Theft, Recalling & Shipment of medicines.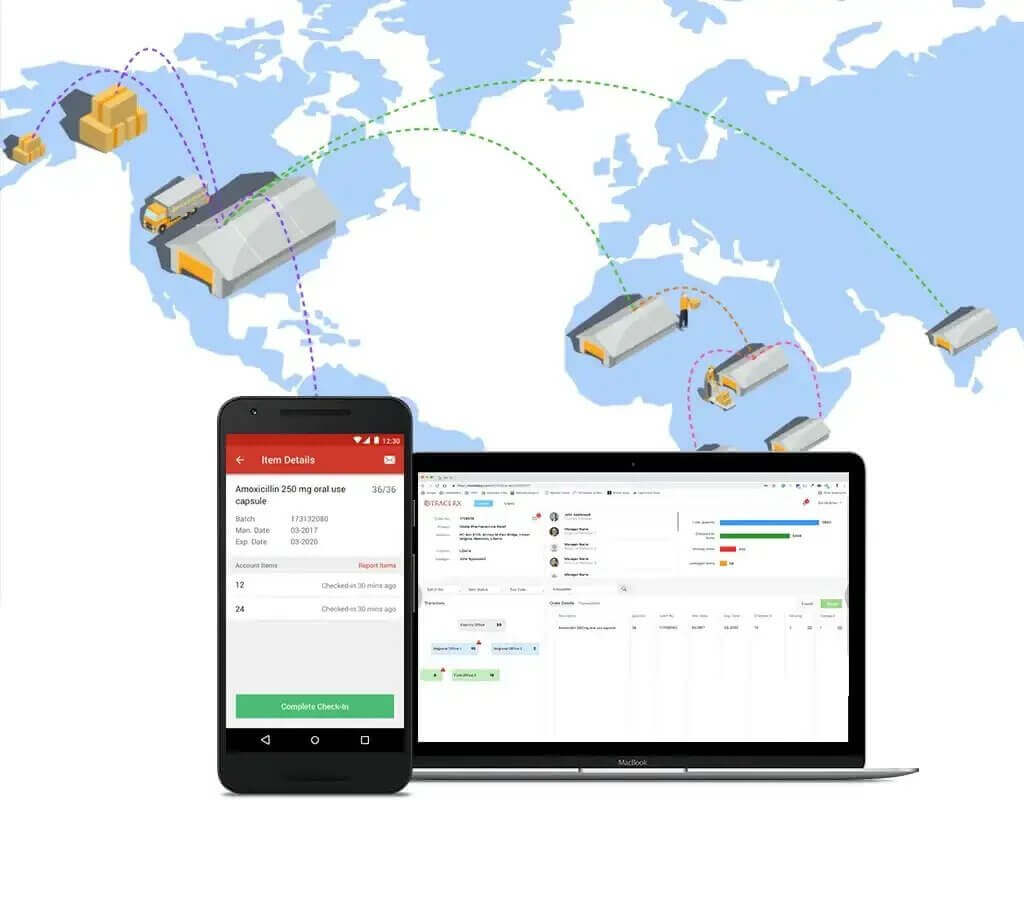 Hawaii Revealed is the series of guidebook apps of Hawaii, which helps in planning a perfect vacation. We worked with Hawaii Revealed to create a digital solution using which they can create, edit and publish content to the mobile app and book using the information collected by Wizard's local field agents.
Our SaaS Application Development Process
Risk analysts measure the risk out of development 
The technical architects implement the feasible platform to work on your project
The Agile process adopted by us results in a productive manner with money and time tradeoff
The experienced developers deploy a stable and optimised code for the product development
Every release undergoes multiple levels of testing procedures before going to the live environment
The maintenance team at LeewayHertz helps the clients with continuous updates to the system
Frequently Asked Questions
1. What is a SaaS Development Company?
SaaS (Software as a Service) is a software model in which a service provider hosts an application for the customer and makes it available to them via the internet. Examples of SaaS applications include calendar apps, office tools, email, photo editing tools, etc.
SaaS development company builds SaaS solutions for enterprises and startups looking to host applications over their servers and provide them to customers via the internet.
2. What are the SaaS business metrics that matter most and why?
SaaS industry has experienced potential growth over the last few years. SaaS technology is growing at a rapid pace, but you should not forget to consider SaaS business metrics that can help you achieve high revenue.
Here are some of the SaaS business metrics that matter the most:
Customer Churn
If you have planned to build a SaaS solution with the goal of increased customers in mind, maintaining existing ones becomes essential. Customer churn rate evaluates how much business you have lost within a specific time span. It helps you track the day-to-day continuity of the business.

Since most of the SaaS businesses are based on annual subscriptions, retaining customers is as essential as acquiring new ones. When you track churn on a quarterly or monthly basis, make sure to consider other parameters apart from the customer count as well. Ensure to identify personas of churned customers to find why they failed to renew subscriptions. It is good to discuss this information with sales, customer success and marketing department.

Customer Lifetime Value (CLV)
Customer Lifetime Value is the amount of money that you charge from customers when they engage with your company. CLV provides businesses with an accurate report of their growth and can be evaluated in the following two ways:

1. Identify the CLV by dividing 1 by customer churn rate. For example, if the monthly churn rate is 2%, it means customer lifetime value would be 50 (1/0.02= 50).

2. Find customer lifetime rate by multiplying ARPA(average revenue per account) with customer lifetime. ARPA is calculated by dividing total revenue by the number of customers. If the revenue is $200,000, divide it by 200 and ARPA would be equal to $1,000.

CLV represents the worth of your average customer. For startups, it presents the value of the company to investors.

Revenue Churn
It is essential to evaluate revenue churn along with customer churn to find the outside impact consumers may have over others. If subscription price varies based on the number of users or seats a customer pays for, the customer churn rate can be different than the churn rate if customers produce more revenue than others.
Cost of customer acquisition
Customer Acquisition Cost (CAC) represents the exact cost to acquire new users and how much value they can drive to the business. When CAC is combined with CLV, this overall metric assists companies assures the viability of a business model.

Divide total sales and marketing spend by the number of new customers to evaluate CAC. For example, if your marketing and sales spend is $200,000 in a month and 100 new customers have been added, CAC would be equal to $2,000.
3. How much does it cost to develop a SaaS?
The cost to develop a SaaS solution depends on whether you hire a developer or an agency. The US-based SaaS app developer costs $60 per hour on average. For example, if your SaaS app development takes 4 months, it would require 600 hours to develop an application. It means it would cost you $36k to build the SaaS solution.
However, development companies/agencies might cost you more than hiring individual developers. The high cost would give you a lot of benefits. First, companies tend to have more experience than individual developers as they have worked on many development projects.
Second, you will not have to involve a lot in the project during development as agencies have a big team to work on the project who can manage it efficiently. Working with agencies is more expensive than individual developers because agencies assign multiple developers and a project manager to deliver a high-quality product in a short time.
4. What is SaaS architecture?
Software as a Service is a software delivery and licensing model in which software is hosted centrally and licensed on a subscription basis.
Using this model, a single model of the application with a single configuration can be used for multiple customers. SaaS application is installed on several machines to support scalability.
A second version of the application can also be created to provide a selected group of customers with access to pre-release application versions for testing.
SaaS can be of two types:
Vertical SaaS
A solution that fulfills the need of a particular industry. (For example, software for agriculture, software, finance and real estate industries)
Horizontal SaaS
Solutions that emphasize on a software category. (For example, developer tools, marketing tools)
5. How does a SaaS model work?
SaaS applications are also referred to as hosted software. They use cloud computing to deliver a single application to several customers, irrespective of their location. It allows handling activities from central locations in a one-to-many model.
An administrator does not have to worry about software updates. SaaS technology aims to reduce the time and cost of deployment.
6. What is SaaS Application Development?
Software as a Service is a software distribution model where a third-party provider hosts applications and provides them to customers over the internet. The Software as a service model allows users to access applications hosted online, thereby freeing them from installation, integration or maintenance issues.  
More about LeewayHertz's SaaS Services
Custom SaaS Platform Development
We convert your idea into reality by building a custom SaaS platform which is scalable and secure. Our team uses the latest technology tools to create a custom solution that can be scaled for future upgrades.
UI/UX Design
Our team creates interactive and user-friendly prototypes to get your early feedback. We aim to drive more customer revenue to your SaaS solution by following enterprise-grade design principles.
SaaS Application Consulting
We discuss and explore the right methodology and technology to develop your SaaS platform. Our team of experienced SaaS application consultants will guide you through ideation to delivery.
Multi-Tenant Architecture
We assist software vendors in planning and building multi-tenant architecture in their Software as a Service Solution. By creating multiple single instances of software, we ensure that the application is served to multiple tenants.
Technology Migration and Re-Engineering
With our expertise in blockchain, AI, IoT, cloud, mobile and web, we can migrate your existing SaaS solution to emerging technology and ensure that the solution does not get obsolete with time.
SaaS Solution Mobile App Platform
Understanding the number of active smartphone users, our team of SaaS developers can bring the SaaS solution to the mobile platform. We have expertise in both native and hybrid mobile application platforms.
Secure and Compliant SaaS Solutions
We follow best and industry-grade practices to ensure the security of SaaS solutions. With proper compliances in place, we focus on meeting compliance requirements when building SaaS platforms.
Support and Maintenance
Our team provides complete support and maintenance services for SaaS solutions to ensure that the application never deals with downtime and always remains up-to-date with the latest OS releases.
I came to LeewayHertz because of their reputation in the software development space. When we expanded the project to incorporate blockchain not only did they not flinch, they got more enthused. They have been stellar at every step of the way working towards solutions that worked straight to the heart of the idea on a micro and macro sense. I have already recommended them many times and I will continue to do so. The members of LeewayHertz have always promptly returned my calls or emails irrespective of the time. I have found them to be consistently available and committed to addressing my needs.
I came to LeewayHertz because of their reputation in the software development space. When we expanded the project to incorporate blockchain not only did they not flinch, they got more enthused. They have been stellar at every step of the way working towards solutions that worked straight to the heart of the idea on a micro and macro sense. I have already recommended them many times and I will continue to do so. The members of LeewayHertz have always promptly returned my calls or emails irrespective of the time. I have found them to be consistently available and committed to addressing my needs.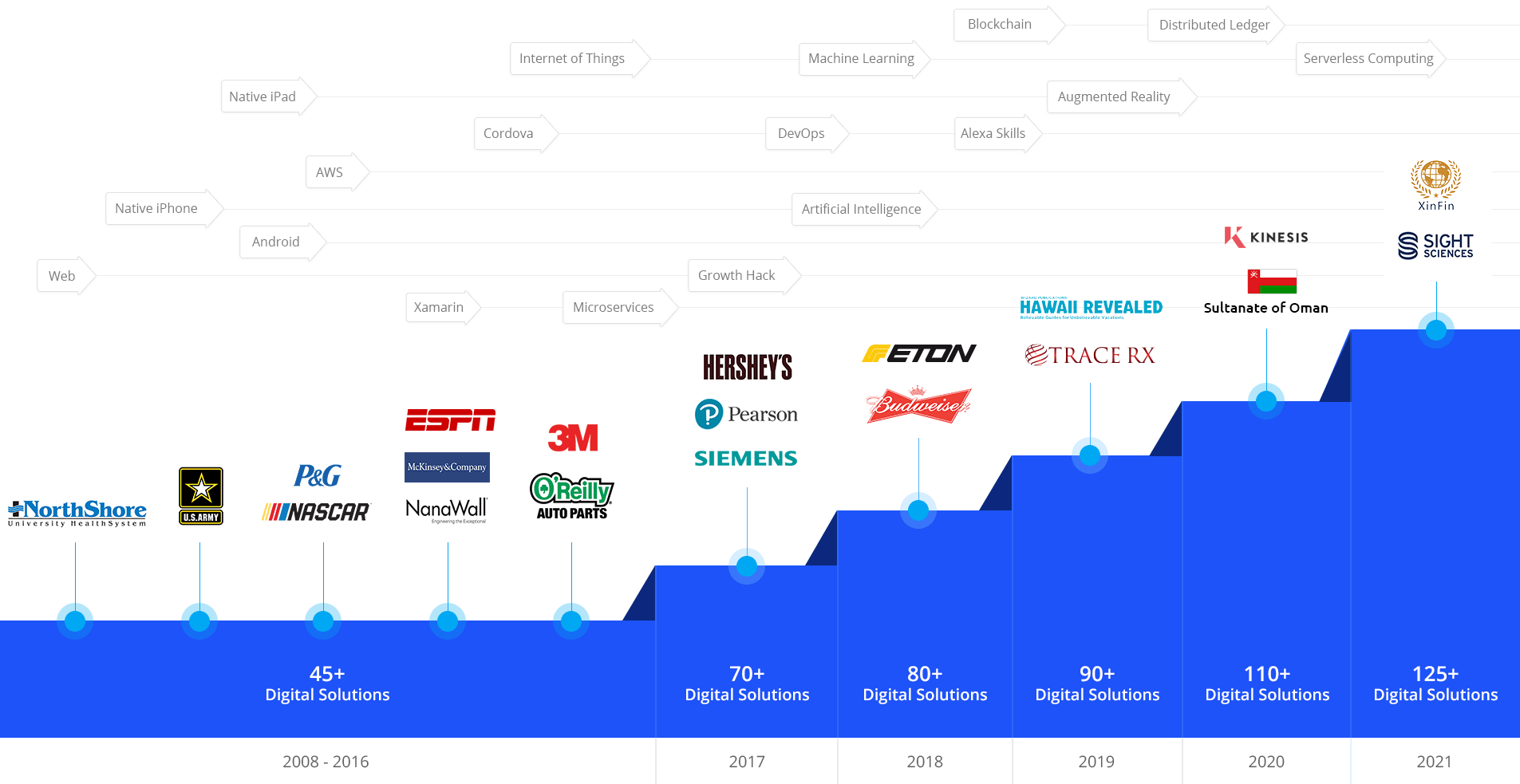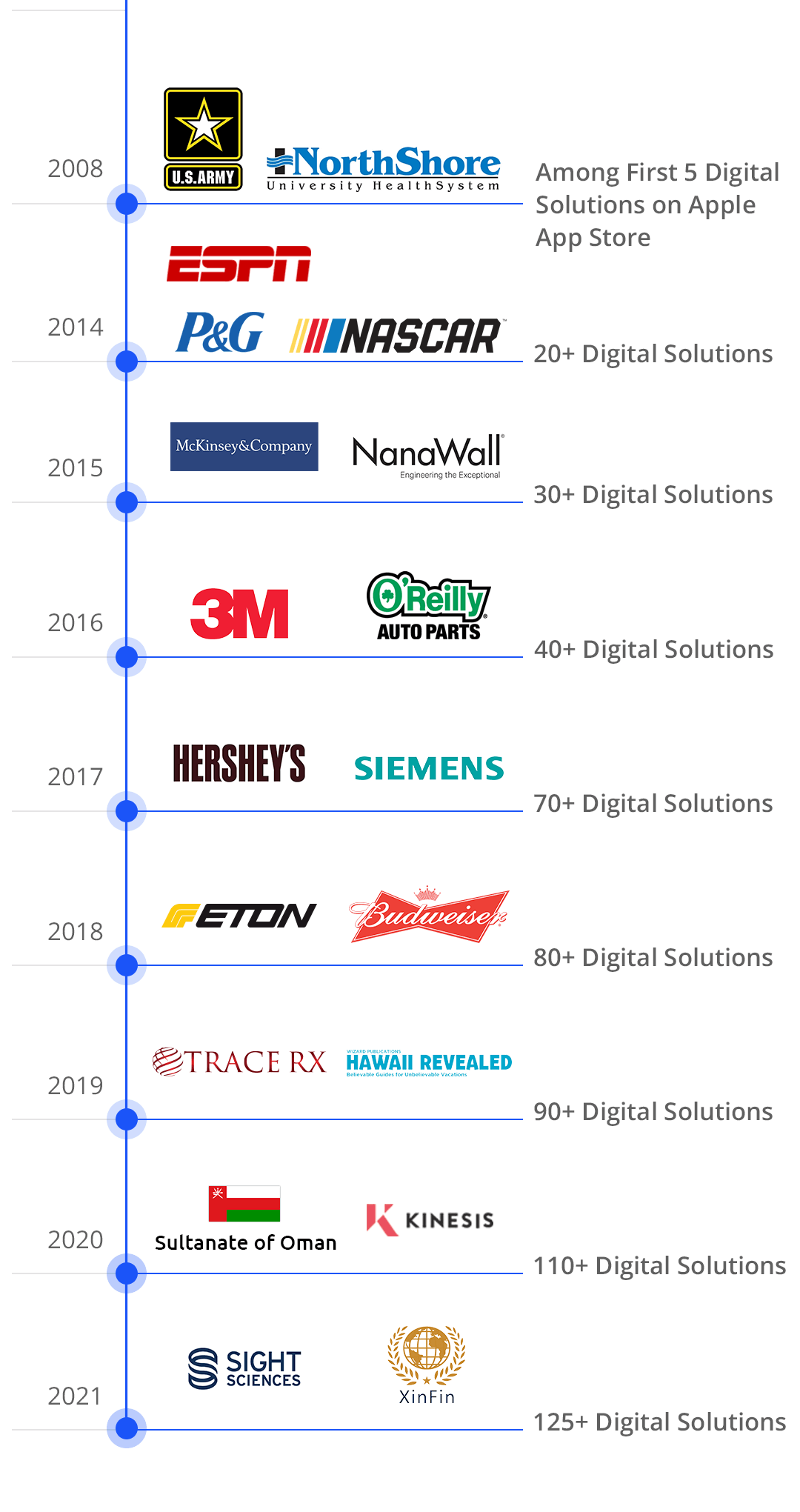 Are you looking for a SaaS Development Company?
Dedicated Development Team
Our team of developers is highly qualified and dedicated to delivering quality development services to clients.
Team Extension
Our team extension model is intended to help clients who want to extend their team with the right expertise required for their project.
Project-based Model
Our project-based model and software development specialists are there for customer collaboration and specific client project engagement. 
1. Contact Us
Fill the contact form protected by NDA, book a calendar and schedule a Zoom Meeting with our experts.
2. Get a Consultation
Get on a call with our team to know the feasibility of your project idea.
3. Get a Cost Estimate
Based on the project requirements, we share a project proposal with budget and timeline estimates.
4. Project Kickoff
Once the project is signed, we bring together a team from a range of disciplines to kick start your project.
Start a conversation by filling the form
Once you let us know your requirement, our technical expert will schedule a call and discuss your idea in detail post sign of an NDA.
All information will be kept confidential.