Technology Solutions
We have built solution frameworks that can be implemented as custom solutions, considering specific initiatives and needs. Technology solutions developed by us are easily configurable and come with industry-best-post-implementation support and regular updates to keep you ahead of the competition.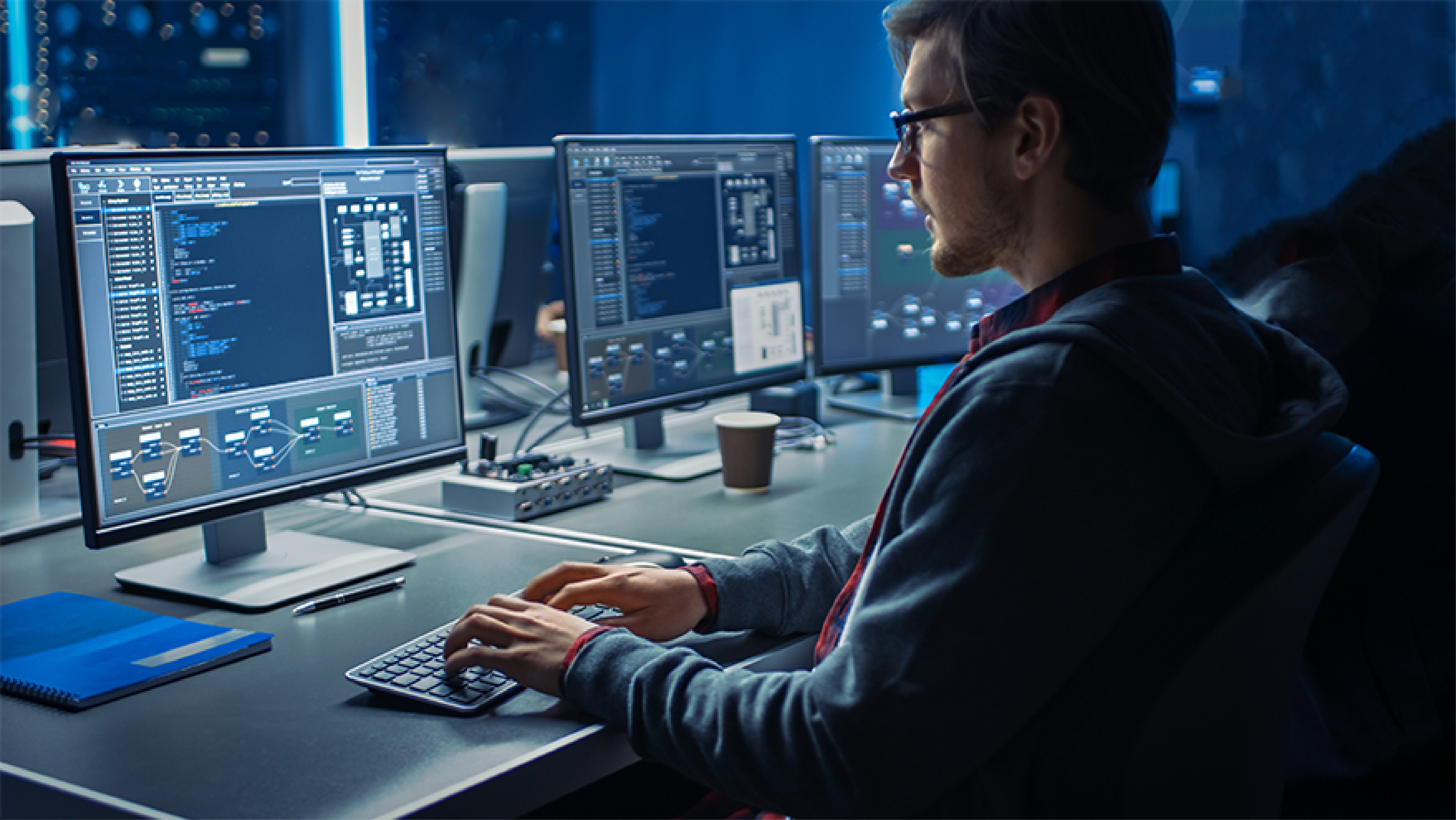 Established in 2007 and headquartered in San Francisco, we are one of the first companies to deliver a commercial app to the App Store. Our team of 100+ award-winning designers and developers has designed and built over 100 software platforms for startups and enterprises. With our hands-on experience in Blockchain, AI/ML, IoT and Cloud, we deliver innovative custom technology solutions to our startups and enteprises.
DLTStack
Startups and enterprises can use DLTStack to develop and deploy blockchain applications in ten minutes. With the help of utilities and tools to use multiple blockchain platforms, startups can develop and use blockchain applications without worrying about the management of underlying technology.
Multiple Blockchains
Hybrid Solutions
Inbuilt IPFS
Telemedicine App for Healthcare Institutes
Doctors and patients can use the telemedicine app to interact with each other remotely. Patients can consult doctors via video. By connecting patients with doctors online, it reduces the spread of the virus to mass populations and time to wait in long queues. Doctors can order the prescription on behalf of the patient to avoid the mishandling of the prescription.
Doctor calendar scheduling 
Consultation using Video calling 
Prescription handling
On-Demand Delivery App Development
On-Demand Delivery App enables retail businesses to sell their services or products online. It is helping people get on-demand products at the doorstep when they cannot go out amid the COVID19 outbreak.
Real-time Tracking
Contactless Delivery
Beautiful and smooth interface
Contactless Attendance System System
Contactless Attendance System uses facial recognition and computer vision to recognize faces and add attendance by looking at face bio-metrics. It works with RTSP-enabled CCTV or IP cameras.
Computer Vision
Real-time attendance tracking
Report generation
Face Mask Detection using AI
Face Mask Detection System can detect people without masks using Computer Vision technology. You can use existing IP cameras to monitor individuals and identify if they are not wearing a mask. Face Mask Detection Solution can be used in Hospitals, Office, Quarantine Facilities to ensure that people are taking the required actions to prevent COVID-19 infection.
Facial recognition to identify individuals without masks
Real-time monitoring and alerts
Work on the existing CCTV and IP cameras
Social Distancing Alert System Using Artificial Intelligence
Social Distancing Alert System is designed to identify if people are maintaining distance to prevent the spread of viruses or not. Using CV, the system can measure the gap between two or more persons identified in the camera.
Real-time tracking and alerts
Measuring distance between two or more people
Voice alarms
What can we do for you? Let's talk
Once you let us know your requirement, our technical expert will schedule a call and discuss your idea in detail post sign of an NDA.
All information will be kept confidential.