Web3 in Hospitality: Unleashing New Opportunities
The thirst to achieve "better" never really ends for human beings. Better in terms of quality of life, individual growth, occupational success, and all the things in between. Analyzing the current scenario and the evolving tech space, it is easy to predict what "better" would mean in the times to come. Effectively, development and progression are the two main building blocks of our world. Anybody noticing can easily interpret this fact through the rate at which the tech world is evolving. An example that can best explain the evolving tech space is the rapid transformation that the internet has witnessed over time. Years ago, when the internet was born, nobody actually took note of its future potential. Yet, now, it has become hard to imagine our lives without relying on the internet and its diverse capabilities.
Digital platforms need to be upgraded in many aspects. One that would help digital platforms to transform is web3. Web3 is an emerging technology that enhances the backend and front-end capabilities of the platforms. Thus, big companies and professionals are looking for ways to develop web3 into their ecosystem as it would help them provide new opportunities.
Web3 effects are also widely witnessed in hospitality, bringing revolutionary changes to the industry. The incorporation of web3 in hospitality allows businesses operating in the hospitality industry to ensure security and privacy for customer satisfaction. Not just that, web3 in hospitality has also allowed businesses to offer improved personalized services, use modern customer identification techniques, and run more attractive loyalty programs. Thereby unlocking new dimensions in the space.
This article will provide a clearer picture of web3 in hospitality by exploring different aspects of the amalgamation.
What is web3?
Web3 is a term given to the idea of decentralized internet services. The term has been around for years since the time the co-founder of Ethereum, Gavin wood, coined it. Intellectuals and big companies see this emerging technology as the future. The reason? The incorporation of blockchain mechanisms into web3 can offer users full control of their data.
There are many advantages of using web3, which is evident from its continued popularity. Ownership, decentralization, enhanced security and digital identity are some of the key benefits of utilizing web3.
The surge in demand for web3 technology has affected the functioning of various industries. Today, most companies are looking for ways to adopt web3. Some of them are:
Web3 in healthcare 
Integration of web3 in healthcare is emerging to be very useful. It is helping the healthcare industry implement data security and efficiently organize patients' medical records. Web3 also brings several innovations in surgical operations, medical education and healthcare services.
Web3 in gaming 
The gaming landscape has been deeply affected by the advent of web3 technology. Web3 in gaming has given rise to concepts like play-to-earn, NFT assets and DAO governance. Web3 in gaming has helped players to earn profits while engaging in web3 games.
Web3 in e-commerce 
With web3, new standards in e-commerce are emerging. Decentralization, NFT-based loyalty rewards and metaverse customer experiences allow e-commerce businesses to stand out. Further, web3 improves e-commerce experiences by eliminating third-party control.
The list of web3 applications and use cases continues to grow. However, here, we will particularly discuss about web3 in hospitality.
Problems with the hospitality industry right now?
Before we dig deeper into web3 in hospitality, let us understand the problems faced by the legacy hospitality industry. Though hospitality is the most heavily invested sector in the world, hard-end challenges remain.
Some of them are:
Long-created reputation gets dismantled in seconds
Almost all the companies working in the hospitality industry are running on the web2 model. This simply means that a third party manages all information related to users, such as what they do or have online. In short, the third party has all the power and control to delete or restore valuable customer feedback. Thus, risking the long-built reputation for nothing.
Risky transactions and high fees
The industry still relies on third-party entities to carry out transactions. This forces hospitality businesses to pay a lot of money in the name of fees. Moreover, customers experience delayed payments and occasional fraudulent transactions.
Centralized information storage
Even though the business owner has access to all their digital properties, do they truly own them? The answer is no! There is always an intermediary who actually owns and controls things. For example, the website representing the whole organization functions on someone else's hosting platform. 
These challenges somehow causes the hospitality industry to suffer and affects its growth. That is why when web3 in hospitality was introduced, many found it to be a game changer for businesses operating in this industry.
Web3 is revolutionizing the hospitality industry
A massive transformation is happening in the field of hospitality with web3, helping associated businesses improve their functionality and operations. From booking to payments, all touchpoints have been covered, making business operations seem effortless and seamless. Here is what you need to know about this revolutionary change.
Security and trust 
Web3 is is disrupting the hospitality industry. Blockchain-based web3 technology in the sector has put in place a more secure and trustless environment. Businesses and customers now share the true profit value equally, creating room for transparency and privacy. Also, it enables businesses to get real-time customer feedback.
Traceability 
With the incorporation of web3 technology, the hospitality industry is promising a high level of traceability. The information gathered is digitalized and stored on a decentralized ledger. This makes tampering with the data impossible as the information is present across a network. Apart from offering an efficient way to manage bookings, it also helps build strong relationships between customers and organizations.
Automation 
Backed by blockchain, web3 in hospitality helps keep track of things like bookings and maintain a distributed digital ledger of transactions, further helping the industry achieve automation and streamline various processes. Thus, blockchain assists hospitality in fostering data accuracy, speed, security and efficiency without comprising time and saving money.
Authenticity 
Blockchain in web3 allows the creation of non-fungible tokens. These tokens promise authenticity and ownership rights. Hotel room keys, tickets, and other elements can be represented as non-fungible tokens. NFTs allow hotel companies as well as customers to earn profits by further trading these digital assets.
These advancements in hospitality improve the experience for travelers everywhere.
Embark on your web3 journey with our future-ready web3 solutions.
Launch your Web3 project with LeewayHertz
What web3 in hospitality industry looks like
Imagine the significance of experiencing a hotel virtually than visiting it in real life to decide on your dream stay. Advancing web3 technologies like the metaverse are leading us on a path that is all about convenience and unparalleled experiences. Here is what the hospitality industry, equipped with web3 technologies like the metaverse, will look like.
Virtual tour of your dreamy hotel 
The process of booking the perfect hotel while planning a trip is no longer stressful, thanks to web3. Before making the right choice, customers can now take a virtual tour of the hotel and then make a decide accordingly. They can visit hotel rooms and check their services without being physically present. On top of that, customers can switch between themes they like at the hotel; all they need to do is tap on the sides of their AR glasses.
Your virtual twin doing the job for you 
Having web3 incorporated into hospitality does a lot for the industry. It has given rise to a whole new concept of human-like digital avatars capable of doing everything that a human being can do. These digital avatars are in charge of the activities recreated inside the virtual world. You socialize, build friendships and connect in a whole new way with your preferred hotel brand. So, going on a trip with your digital twin will help you dive into an immersive experience that is fun and adventurous.
Additionally, planning a trip has become easy as those digital avatars are never too tired or busy for back-to-back vacations. Sounds enthralling, give them a try!
Non-fungible tokens representing various elements of hospitality 
NFTs introduced in hospitality provide value to hotel assets during and long after one's stay. These NFT assets may be found in the form of room keys, or even the local art hung on your hotel's wall. Another use the hospitality industry puts digital tokens into is issuing digital membership cards and giving away digital prizes to loyal customers. Not only do NFTs provide value to hotel assets, but also help businesses redefine themselves.
Innovations in the hospitality sector go beyond the points mentioned above. Over time, the explosion of web3 in hospitality will change the industry profoundly and open doors for endless possibilities.
Advantages of web3 in hospitality
Considering how web3 in hospitality manifests, it is easy to see why adopting this modern technology is necessary for hospitality businesses. Besides its many useful features, web3 demonstrates its potential for transforming customer services within the hospitality sector.
Here are some prominent advantages of web3 in hospitality that should be taken note of.
Management process simplified
The decentralization aspect of web3 calls for an easy-to-go management process. Maintaining a distributed digital ledger spread across a network of nodes allows access to all information related to bookings and visitors. Apart from this, keeping track of every transaction occurring on the platform has also become easy.
Transparent communication 
As we know, web3 is backed by blockchain technology that focuses on providing user transparency. In hospitality, web3 is primarily concerned with creating an interconnected ecosystem that fosters smooth information sharing and interoperability. Those immutable records of transactions are visible to everyone and are accessible from any location.
Advanced virtual experience 
Web3 has radically changed the hospitality scene with new opportunities created by the metaverse. Metaverse in hospitality is revolutionizing how customers discover and engage with hotel brands. Essentially, it allows for virtual tours of hotels to let customers discover their offerings, interiors and outside views. On top of that, hotels and other hospitality businesses facilitating loyalty rewards and incentives in the form of NFTs will help in brand recognition.
It is easy to infer from the above discussion that community growth and advanced infrastructure will take the front seat in the hospitality ecosystem over time
Metaverse and NFTs will be the gamechangers for the hospitality industry
The introduction of metaverse in hospitality aims to combine the travel experience within the virtual realm. If you aren't familiar with the term, here is a basic definition- "Metaverse is a simulated and shared virtual world that helps us escape reality and relive it digitally."
This important application of blockchain and web3 provides modern solutions to complex problems that hotel brands face. With metaverse and NFTs, hotel companies can literally provide enriching guest experiences without having them leave their homes.
Not only companies, metaverse integration also benefits customers. The hotels in the virtual world of the metaverse mimic exactly the ones present in the real world. Thus, before even reaching the destination, they can book their dream stay that aligns with their requirements. Customers will also be able to meet, socialize, party and hang around with others staying in that resort or hotel. Thanks to digital avatars.
Apart from this, NFTs are also widely used to provide value, especially in the virtual world of the metaverse. And that is why players in the hospitality market are also adopting metaverse and NFTs at a considerable speed. Leveraging these technologies, hotel brands allow customers to tour their properties, book rooms of their choice and receive NFT receipts as proof of booking.
What advantage do NFT booking receipts provide? For customers, in case of cancellation, the NFTs don't lose value and can be further traded at a standard price. For hospitality companies, they make the rebooking process highly simplified. Traditional metal or card room keys are also replaced with smart access NFT keys. In addition to this, companies are also using NFTs for complimentary gifts and perks.
In conclusion, web3 in hospitality, along with metaverse and NFT, are all set to improve industry margins and attract new customers.
Conclusion
Long story short, decentralization, security and transparency drive mass adoption for web3 in hospitality. Above all, the combination plays a critical role in transforming tourism and how one perceives it. Web3 in hospitality, thus, has made the planning of trips efficient, accompanied by unique travel experiences. We can soon expect ourselves to go on long vacations with our VR glasses on with our digital avatars exploring all the recreated virtual destinations. The future seems to be about web3, blockchain, NFTs and the metaverse. All we need is some patience, so we can see where these innovations take us in the times to come.
If you are looking for robust web3 development services, contact Leewayhertz. Our developers can transform your ideas into reality.
Author's Bio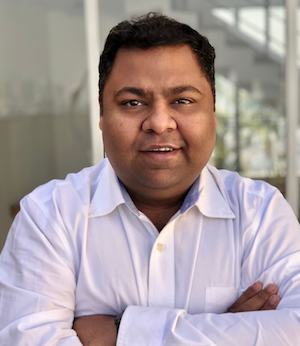 Akash Takyar

CEO LeewayHertz
Akash Takyar is the founder and CEO at LeewayHertz. The experience of building over 100+ platforms for startups and enterprises allows Akash to rapidly architect and design solutions that are scalable and beautiful.
Akash's ability to build enterprise-grade technology solutions has attracted over 30 Fortune 500 companies, including Siemens, 3M, P&G and Hershey's.
Akash is an early adopter of new technology, a passionate technology enthusiast, and an investor in AI and IoT startups.
Start a conversation by filling the form
Once you let us know your requirement, our technical expert will schedule a call and discuss your idea in detail post sign of an NDA.
All information will be kept confidential.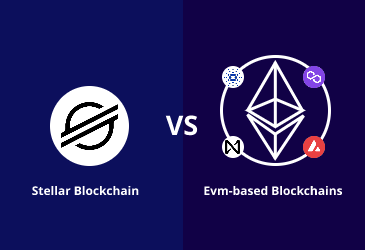 Stellar and EVM-based blockchains are decentralized, open-source platforms designed to develop smart contracts and decentralized applications.
read more