AI Chatbot Development Company
We specialize in creating advanced chatbot solutions that transform the way businesses interact with their customers. Harnessing the power of artificial intelligence, our chatbots automate tasks, provide instant support, and deliver personalized experiences. From e-commerce to customer service, we develop tailored chatbots for diverse industries. Gain a competitive edge in the digital landscape with our intelligent, adaptable, and platform-friendly conversational chatbot solutions.
Software Products Delivered
Total Years of Experience
AI Chatbot Development Services We Offer
We specialize in crafting efficient AI chatbots that streamline operations and enhance customer engagement.
GPT-Based AI Chatbot Engineering
Harnessing the power of Natural Language Processing (NLP), our AI specialists excel at creating ChatGPT-like chatbots that understand and respond effectively to user inquiries, enhancing business efficiency and customer engagement.
Customized AI Voice Assistant Chatbots
We create voice assistants akin to Alexa and Siri to understand and respond to user queries accurately, offering instant, reliable assistance and thereby transforming the way your business interacts with its customers.
Tailored CRM/ERP/CM Bots
We engineer superior AI-powered bots by linking and harnessing data from CRM and ERP systems via APIs. Our custom ERP/CRM bots simplify business operations and enhance customer tracking.
Social Media-Focused Chatbot Programming
We offer comprehensive chatbot development tailored to your needs, from conversational to messaging bots, across various social media platforms like Facebook, Twitter, and Microsoft.
Reasons To Choose LeewayHertz As Your AI Chatbot Development Company
Choosing LeewayHertz for chatbot development ensures partnership with a dependable, creative team, delivering a high-performance chatbot that drives impactful business outcomes.
Expertise in Chatbot Development
With a proven track record in crafting robust, intelligent chatbot solutions, LeewayHertz, leverages its rich experience and skilled developer team to deliver bespoke, high-caliber chatbot applications tailored to align with your distinct business needs.
Advanced Technologies
By harnessing the power of advanced technologies like
Artificial Intelligence (AI)
, Natural Language Processing (NLP), and
Machine Learning (ML)
, we develop intricately sophisticated chatbots capable of understanding and interacting efficiently with users.
Customization and Personalization
We specialize in customized chatbot solutions that cater to your unique requirements. Whether it's customer support, lead generation, or any other objective, we deliver tailored solutions aligned with your industry, brand, and target audience.
Seamless Integration
Our chatbot seamlessly integrates with your systems and platforms, optimizing workflow and enhancing productivity. Whether it's CRM software, social media platforms, or other business tools, our chatbot ensures a cohesive user experience.
Scalability
We design scalable solutions that can grow and adapt to the evolving needs of your business, allowing for future expansion and increased customer engagement.
Continuous Support and Maintenance
We offer ongoing support and maintenance to ensure your chatbot operates smoothly. Our dedicated team is available to address issues, implement updates, and enhance performance as your business evolves.
Exploring Our Chatbot Capabilities
Intent-Based Response
By applying advanced Natural Language Processing, our chatbot can accurately understand the context in multiple languages, identify question intents, and provide suggestions to confirm or clarify those intents.
Omnichannel Chatbot
Our versatile chatbot easily integrates with various communication channels, from custom mobile apps to social platforms, meeting your users on their preferred messaging platforms for support.
Multilingual Capabilities
With multilingual capabilities, our chatbot enables you to expand into new markets and engage with customers worldwide, facilitating effective communication across different languages and broadening your reach.
Data Security
Our AI chatbots ensure data privacy with secure storage and controlled access, making them perfect for financial transactions, retail, and e-commerce.
Business Verticals We Serve
LeewayHertz is driven by the goal of delivering AI-powered chatbot solutions that precisely cater to our clients' business objectives across diverse industry verticals.
Real Estate
Our chatbots specifically crafted for real estate operations enhance customer interactions, enabling commercial and residential agents to deliver more effective and personalized services.
E-commerce
Our expertly crafted smart chatbot solutions automate queries, provide real-time suggestions, and offer convenient shipping details, enhancing the overall shopping experience.
Banking/Finance
Our customizable chatbots streamline services like complaint handling, money transfers, transactions, and provide real-time account balance information, delivering enhanced and personalized customer experiences.
Education
Our AI chatbot solutions cater to diverse educational needs, benefiting both students and teachers. By integrating bots into educational platforms, we streamline inquiries and elevate the overall learning experience.
Healthcare
Our team creates chatbots that facilitate seamless interactions between healthcare providers and patients, providing convenience and faster communication, enhancing overall patient acquisition efforts.
Retail
Our retail chatbots empower effortless customer engagement, providing round-the-clock assistance and superior service. They effectively inform customers about exciting deals, elevating your business prospects.
Logistics
Our chatbot solution for logistics seamlessly integrate into logistics systems, offering customers on-the-go access to real-time information. With our bots, you can ensure round-the-clock availability of up-to-date supply chain details for dealers and customers alike.
Legal Chatbots
Our legal chatbots seamlessly integrate into legal operations, ensuring 24/7 availability, analyzing legal documents, and delivering prompt legal information.
Travel and Hospitality
By integrating our conversational bots into your portals or systems, you can facilitate timely services, seamless customer bookings, and streamlined payment handling, thereby enhancing the entire customer journey.
Natural Language Processing (NLP)
Machine Learning Framework
Conversational Flow Management
Text Processing
GPT for response generation
GPT for context comprehension
GPT for conversational flow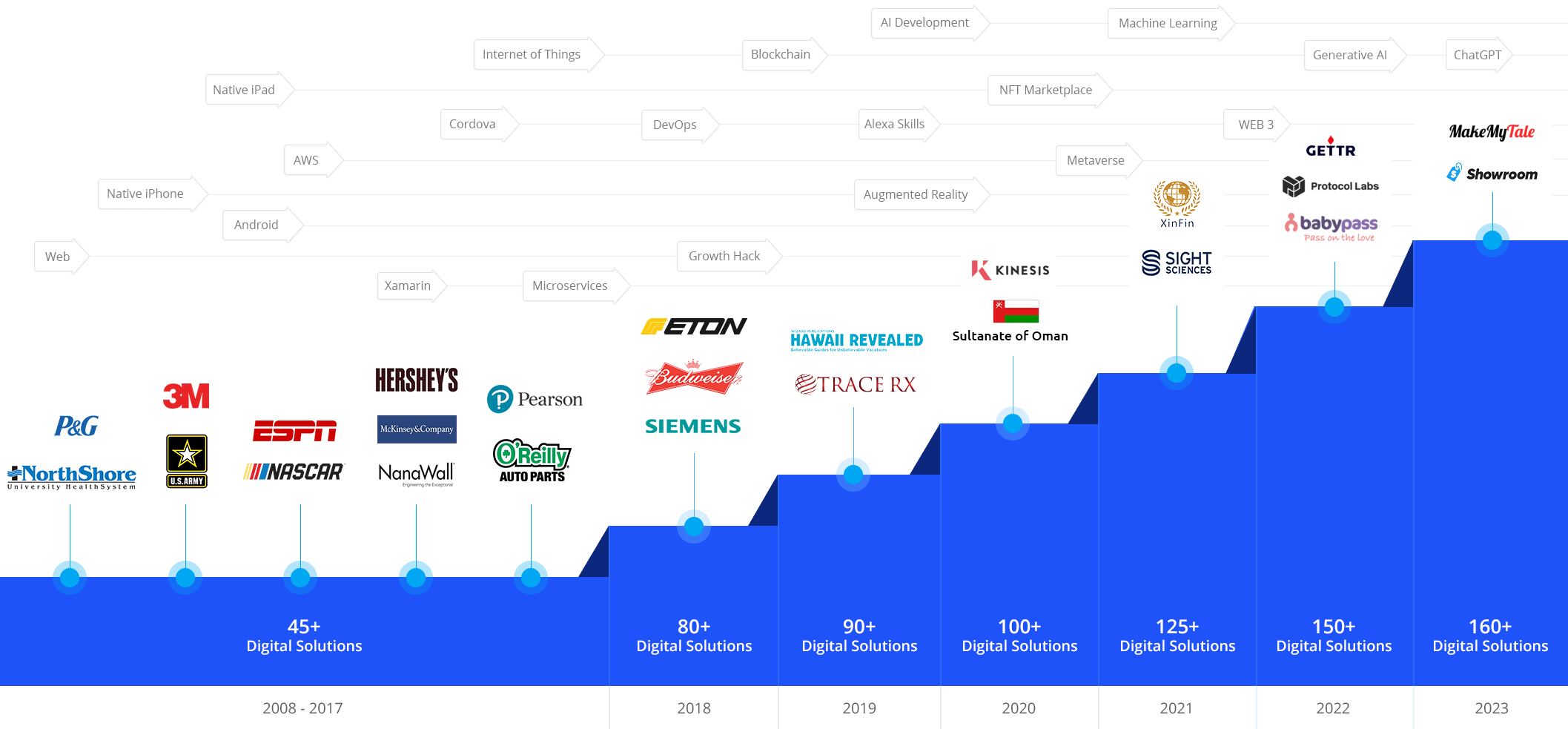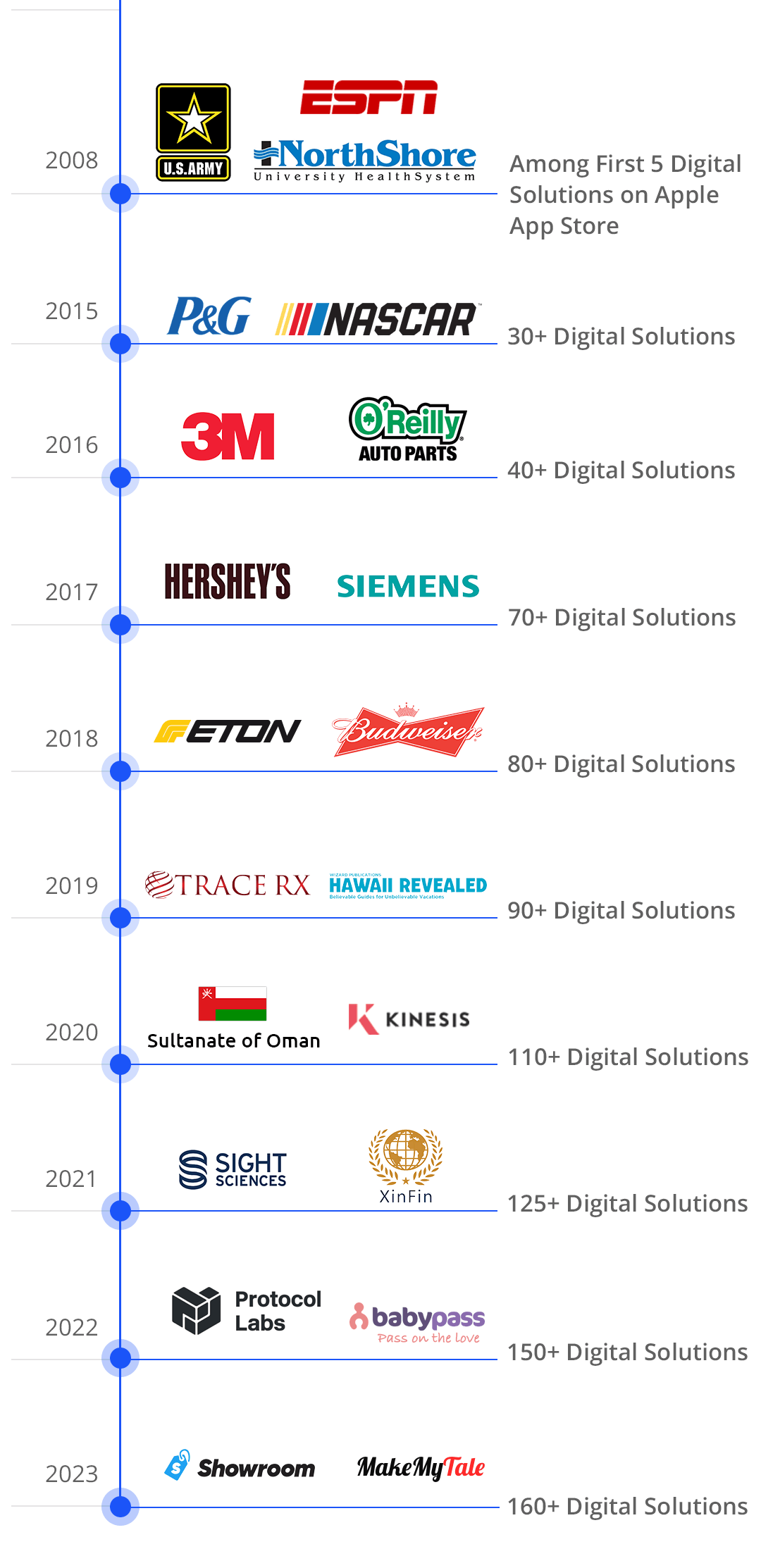 Dedicated Development Team
Our developers leverage cutting-edge cognitive technologies to deliver high-quality services and tailored solutions to our clients.
Team Extension
Our team extension model is designed to assist clients seeking to expand their teams with the precise expertise needed for their projects.
Project-based Model
Our project-oriented approach, supported by our team of software development specialists, is dedicated to fostering client collaboration and achieving specific project objectives.
1. Contact Us
Fill out the contact form protected by NDA, book a calendar and schedule a Zoom Meeting with our experts.
2. Get a Consultation
Get on a call with our team to know the feasibility of your project idea.
3. Get a Cost Estimate
Based on the project requirements, we share a project proposal with budget and timeline estimates.
4. Project Kickoff
Once the project is signed, we bring together a team from a range of disciplines to kick start your project.
Start a conversation by filling the form
Once you let us know your requirement, our technical expert will schedule a call and discuss your idea in detail post sign of an NDA.
All information will be kept confidential.
What are AI chatbots?
AI chatbots
are computer programs powered by
artificial intelligence (AI)
algorithms that are designed to simulate human-like conversations with users. These chatbots utilize natural language processing (NLP) techniques to understand and interpret user inputs and generate appropriate responses. They are programmed to handle a wide range of queries, provide information, assist with tasks, and engage in interactive conversations. AI chatbots can be deployed in various industries and platforms, including websites, messaging apps, customer support systems, and virtual assistants, to enhance user experiences, streamline operations, and deliver efficient and personalized interactions.
How do your AI chatbots solutions help my business?
Our AI chatbot solutions are tailored to your business needs, delivering several key benefits: rapid response times, exceptional customer engagement, 24/7 availability, cost reduction, diminished human error, and more. By integrating our AI chatbots, you can unlock the advantages they bring to your business, boosting overall efficiency and customer satisfaction.
What industries can benefit from AI chatbot solutions?
Various industries, including e-commerce, healthcare, banking, travel, education, and customer service, can benefit from AI chatbot solutions to automate tasks, provide personalized assistance, and improve customer interactions.
What features can AI chatbots offer?
AI chatbots can offer a wide range of features, including 24/7 availability, instant responses, personalized recommendations, transactional capabilities, multilingual support, integration with existing systems, and
data analytics
for insights and improvements.
Can AI chatbots be customized to suit my business needs?
Yes, AI chatbots can be fully customized to align with your specific business needs, branding, industry requirements, and user expectations, ensuring a tailored and seamless experience for your customers.
How do AI chatbots enhance customer engagement and support?
AI chatbots enhance customer engagement and support by providing instant responses, personalized assistance, round-the-clock availability, quick issue resolution, and seamless interactions, leading to improved customer satisfaction and loyalty.
Are AI chatbots capable of handling complex queries?
Yes, AI chatbots are designed to handle complex queries and can be trained to understand and respond to a wide range of user inputs, ensuring accurate and meaningful interactions.
What data privacy and security measures are in place for AI chatbots?
We prioritize data privacy and implement robust security measures to protect user information. Our AI chatbots comply with
data protection
regulations and follow industry best practices to ensure secure data handling and confidentiality.
How can I integrate AI chatbots into my existing systems or platforms?
Our team of experts will assist you in seamlessly integrating AI chatbots into your existing systems or platforms, ensuring compatibility and smooth operation to enhance user experiences and streamline business processes.
Artificial Intelligence plays a significant and diverse role in fuel distribution control, altering how the entire process is handled.
read more