Blockchain Compliance and Monitoring: Securing Networks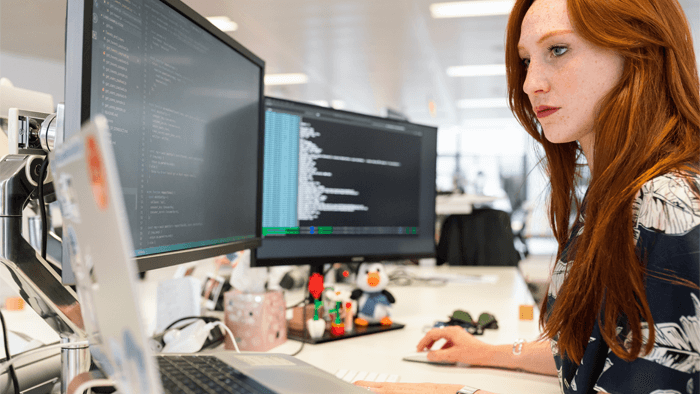 Government agencies, financial institutions, exchanges, and cybersecurity companies worldwide are using blockchain networks to transact financial data, business-sensitive information and cryptocurrencies. To enable safe and fraudulent free transactions, blockchain networks also require monitoring. Otherwise, it is not possible to keep a check or control illegal activities on a network. Compliance and monitoring are crucial cybersecurity measures necessary for building true trust in blockchain networks.
There are specialized blockchain monitoring and analyzing software solutions or platforms that help regulate and check the transactions on the blockchain network. Such software includes tools for investigation, compliance, and risk management. These tools are useful for searching specific occurrences, watching for odd behavior, and graphically depicting a blockchain's data.
If you use blockchain-based applications, then blockchain analysis software can strengthen your defenses against fraud, abuse, and noncompliance. Two of the most frequent applications of Blockchain analysis software are anti-money laundering (AML) and know-your-customer (KYC). These assist businesses in tracing payments back to their source and identifying questionable or fraudulent clients. Anomaly detection functions are even available in certain software programmes. It provides protection against unauthorized users or transactions.
This insight will discuss the concept, need, benefits, and features of a Blockchain Compliance and Monitoring platform or software. Here, you will have a generalized overview of the problems aligned with blockchain security and how compliance & monitoring software can solve the problems.
What is Blockchain Analysis? 
Blockchain analysis is the practice of analyzing, categorizing, and monitoring blockchain addresses and transactions to comprehend the behaviors of various blockchain participants. Businesses and enterprises that use blockchain-based applications must use blockchain analysis solutions to be regulatory compliant and avoid exposing their company to illegal money.
About Blockchain Analysis Tools
Blockchain analysis solutions include a comprehensive set of tools for transaction monitoring, risk assessment, and investigation. The central concept is to link blockchain addresses to real-world identities and give tools for analyzing transaction activity. The major functionalities of a blockchain analysis tool are as follows:
Address Classification
One of the most common uses for blockchain analysis software is to link blockchain addresses to real-world identities. Nothing makes sense without it. Therefore these tools use a variety of approaches to identify real-world things on the blockchain.

Transaction monitoring and Risk analysis


Monitor every transaction involving your company and analyze risk based on the origin of the fund, money movement, and the history of originator or receiver wallets.

Investigation tools


Make visualization tools available for manually investigating transactions and blockchain addresses.
How does blockchain analysis software achieve monitoring functionality?
To determine the true identity of blockchain addresses, blockchain analysis tools employ techniques such as clustering algorithms, site scraping, scam database monitoring, and dust threats. Clustering is the most popular method for analytic tools to identify entities like exchanges, payment processors, wallets, etc.
Investigation Tools have graphical interfaces that display transaction graphs to analyze their relationships. Risk analysis is carried out by developing risk models and training them with machine learning to provide a risk score for each blockchain transaction. Risk models are based on various characteristics, including transaction amount, source of funds, and money flow pattern.
What are the applications of Blockchain Analysis software? 
The regulatory space, also known as RegTech, is the technology that helps companies comply with the concerned regulatory norms and is the most important use case for blockchain analysis. Blockchain analysis software is used to reduce risk and make a blockchain network complaint to the regulatory norms. The most common applications of blockchain analysis software are listed below;
Compliance
By implementing risk mitigation and monitoring solutions for virtual asset service providers, blockchain analysis software aids in ensuring compliance. They help enterprises eliminate fraud and financial crimes by providing AML-CFT Solutions.


As a result of regulatory compliance requirement, blockchain analysis tools track every transaction related to your company and analyzes the risk associated with those transactions. Depending on your jurisdiction, you can also establish different norms and standards to meet your regulatory requirements.

Surveillance and Investigations
Blockchain analysis software is essential in criminal investigations involving cryptocurrencies and blockchain. It allows law enforcement to track down the money and identify offenders. A criminal, for example, may utilize a blockchain service to change black money into cryptocurrency. Blockchain analysis tools can identify blockchain transaction services, and if that service has a rigorous KYC (Know Your Client) solution in place, law enforcement can identify the real criminal.


Blockchain analysis software also offers strong visualization tools for manual investigations and uses a variety of clustering techniques.

Fund Navigation


The flow of funds is regulated from multiple sources on a blockchain platform. It isn't easy to analyze all the sources at once. Fund navigation helps in tracing capable risks involved in the transactions. It helps in perceiving the accuracy and fault in the source of funds. 
What are the key features of a Blockchain Analysis and Monitoring Software? 
Below mentioned are the few fundamental blockchain analysis and monitoring features of a compliance dApp:
Investigation and Monitoring


This is a feature that provides an interface for the examination of digital currency transactions. With the help of automatic route detection, you can see the flow of transactions and money on the blockchain. Monitoring blockchain wallets continuously to detect and prevent fraudulent activity is performed. It also assigns risk rankings to transactions based on the observation of anomalous behavior and trends.

Knowing Your Transactions (KYT)
Risky blockchain transactions from darknet markets, frauds, and sanctioned addresses can be identified using this feature. KYT provides a simple interface for analyzing and investigating transactions, making it ideal for beginners.


The information on the true identity of blockchain addresses, which is important for cryptocurrency investigations, is also provided by KYT.

Navigation Assistance


Navigation assistance is a feature that provides strong tracing and adjustable risk rules, enabling you to gain a consistent and precise knowledge of the source and destination of money. Navigation assistance gives you the virtual protection necessary to safeguard your business and clients on a digital platform.

Virtual Asset Service Provider (VASP)


VASP (Virtual asset service provider) provides a solution for risk monitoring and regulatory compliance. In addition, It supports different tokens, helps verify client identities, tracks crypto-money trafficking activities, enables law enforcement inspections and regulatory oversight to assist you in becoming blockchain-compliant.
Final Words
In today's digital space, blockchain analysis solutions are safeguarding thousands of businesses worldwide and assisting law enforcement authorities in their efforts to combat crypto-currency and blockchain fraud. Blockchain-based businesses and enterprises must adopt blockchain analysis technology as it benefits user privacy, verification of authentic users and eliminates the scope of all fraudulent activities. Blockchain analysis technology is the sole method of identifying blockchain-related criminal activity at this time. Law enforcement authorities and cryptocurrency firms would be virtually blind if they did not have the analysis software. As a result, blockchain analysis software is essential for widespread blockchain acceptance, long-term viability and security of the network. 
If you are looking forward to some blockchain compliance and monitoring services or want to develop some blockchain analysis tools, we are right here to assist you. Connect with our experts for further information. 
Start a conversation by filling the form
Once you let us know your requirement, our technical expert will schedule a call and discuss your idea in detail post sign of an NDA.
All information will be kept confidential.
AI for enterprises strategically deploys AI technologies and methodologies within large-scale organizations to enhance various operational aspects.
Artificial Intelligence (AI) is reshaping the realm of business management, emerging as a pivotal tool that transforms the corporate landscape.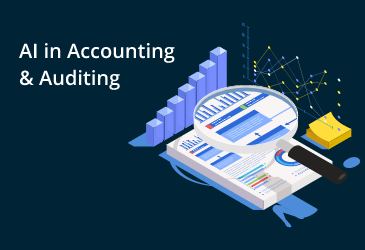 AI has made significant inroads into the fields of accounting and auditing, redefining how financial data is processed, analyzed, and audited.