Crypto Loan Platform Development
We develop Crypto Loan Platforms for businesses and entrepreneurs and help them launch their DEFI dApps for peer-to-peer Crypto loans lending and borrowing.


Total Years of Experience
Launch Your Own Crypto Loan Platform with LeewayHertz and Tap into the Billion-dollar Lending Market
Implementing the security and trustless benefits of blockchain, we can build a Crypto Loan Platform to help you become a DeFi financial service provider in the crypto-lending market. We can conceptualize, design, and develop the platform according to your specific requirements, ensuring that your users have a decent experience of peer-to-peer lending and borrowing of crypto assets.
Benefits of Our Crypto Loan Platform
With our DeFi crypto loan platform, you can facilitate trustless and permissionless borrowing and lending of crypto loans. Users (borrowers and lenders) of your platform can directly bond over a loan agreement without involving any third party.
Non-custodial
We develop non-custodial crypto loan platform that is powered by smart contracts and doesn't depend on any central organization to enforce loans terms and conditions.
Fast Processing Speed
Backed by smart contracts, cloud-based services, machine learning calculations and analytics, our DeFi platform facilitates a fast loan processing speed.
Asset Management
Allow your users to be custodians of their crypto assets. They can quickly and securely interact with the DeFi platform and avail the services of buying, selling, and transferring cryptocurrencies.
Liquidity
Provide the borrowers an innovative platform to achieve liquidity from their crypto assets without having to sell them while lenders earn a passive income.
Automatic Liquidation
Being controlled by smart contracts, the platform can automatically liquidate the accounts that default on a loan or whose LTVs fall below the agreed-upon rate.
Interoperability
We can integrate an interconnected software stack to your DeFi crypto loan platform to ensure interoperability features in the platform.
Our Crypto Loan Platform Development Services
Consultancy and Ideation
Our consultancy services will help you in understanding the prospects of DEFI crypto loan platforms, and have a detailed overview of different features and tools that we can integrate into your platform.
Backend and Frontend Development
We brainstorm the concept and design the complete interface for your DEFi platform. For user convenience, we integrate the right kind of admin panels, tools and security features.
Smart Contract Development
We code and develop the smart contracts necessary for powering the trustless and permissionless lending and borrowing of crypto loans within the DEFI platform.
Wallet Development
To facilitate prompt transactions between the involved parties, we create multi-currency wallets for borrowers and lenders, where they can securely store a spectrum of cryptocurrencies.
Stablecoin Development
We develop a stablecoin for facilitating peer-to-peer loan transactions between lenders and borrowers. Borrowers simply have to exchange the stablecoin for cash.
Customization
As per your requirement and specification, we develop the protocol for your DeFi crypto loan platform, set its rules, interest rate, LTV rate, liquidation penalty and define the accepted digital currencies.
Security Enablement
To ensure optimum security of the collaterals, crypto assets and users' credentials, we run continued audits and integrate advanced encryption and security features specific to the requirement of your P2P lending platform.
Maintenance and Upgrade
For the scalability of your DeFi crypto loan platform, we engage in a continuous process of developing new features and integrating novel technologies.
How Does the Defi Crypto Loan Platform Work?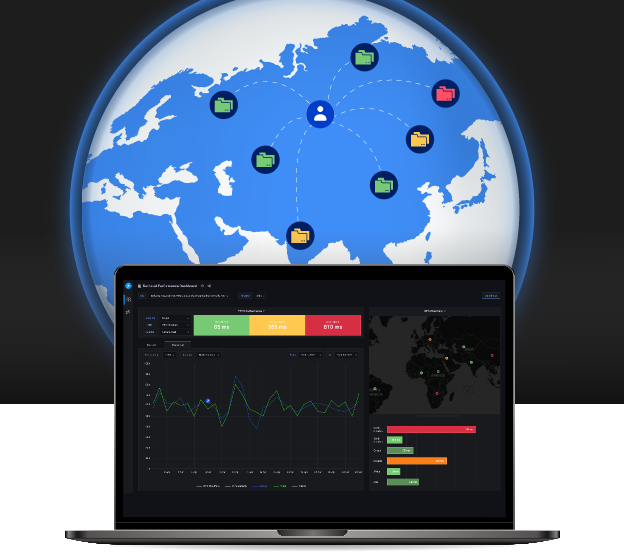 Web3: File Retrieval Dashboard
FileCoin Dashboard: A Web3 File Retrieval Network Monitoring Dashboard for the FileCoin Users
A dashboard for the Web3 Content Delivery Network (CDN) that lets Filecoin users stay informed on the performance of the best file retrieval networks. This platform helps to gather and analyze data from several data sources and displays real-time performance indicators on a detailed dashboard that is simple to grasp.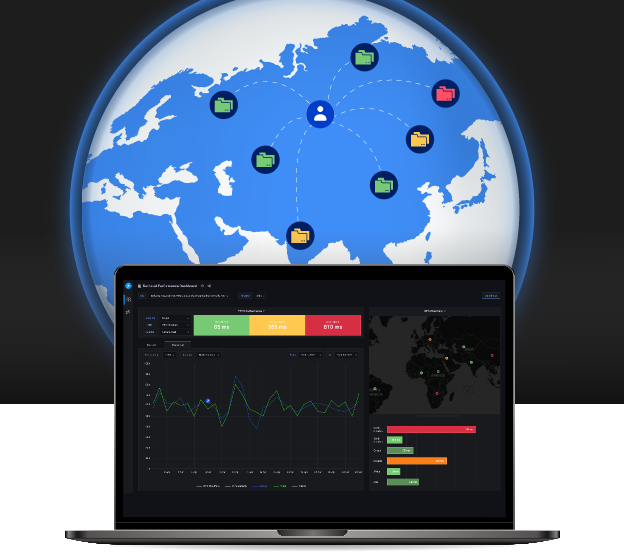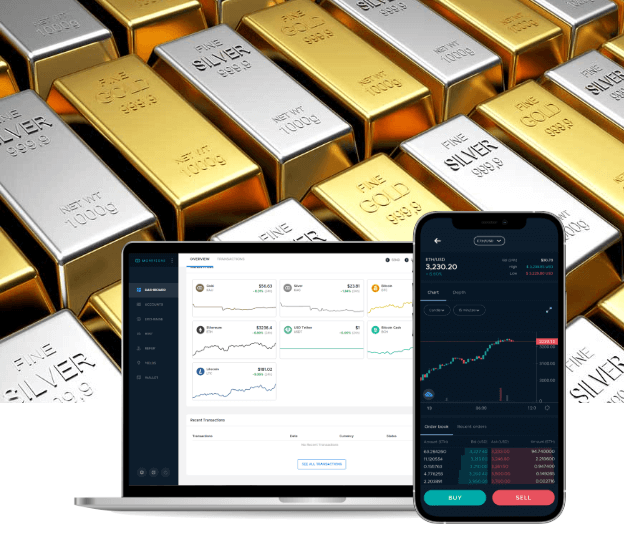 Monetary System on the Blockchain
We built a comprehensive monetary system on the blockchain that facilitates the storage and trading of digital currencies into a wide range of crypto and fiat pairs across the globe, all from one simple interface. We helped our client redesign the user interfaces of their website, create the node monitoring dashboard, update the stellar core version, and provide maintenance services to ensure that the platform is up and always running.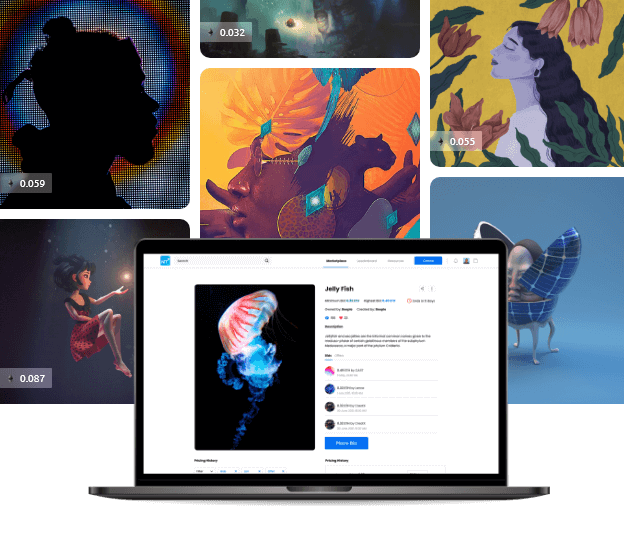 We have built a custom ready-to-deploy NFT Marketplace Platform to allow users to launch their own NFT marketplace platform and drive users to convert their unique assets into NFTs. The platform offers seamless options for both technical or non-technical users to buy/sell NFTs.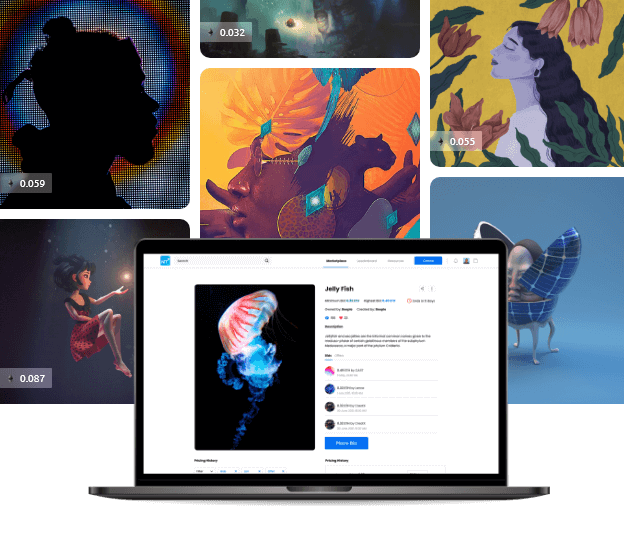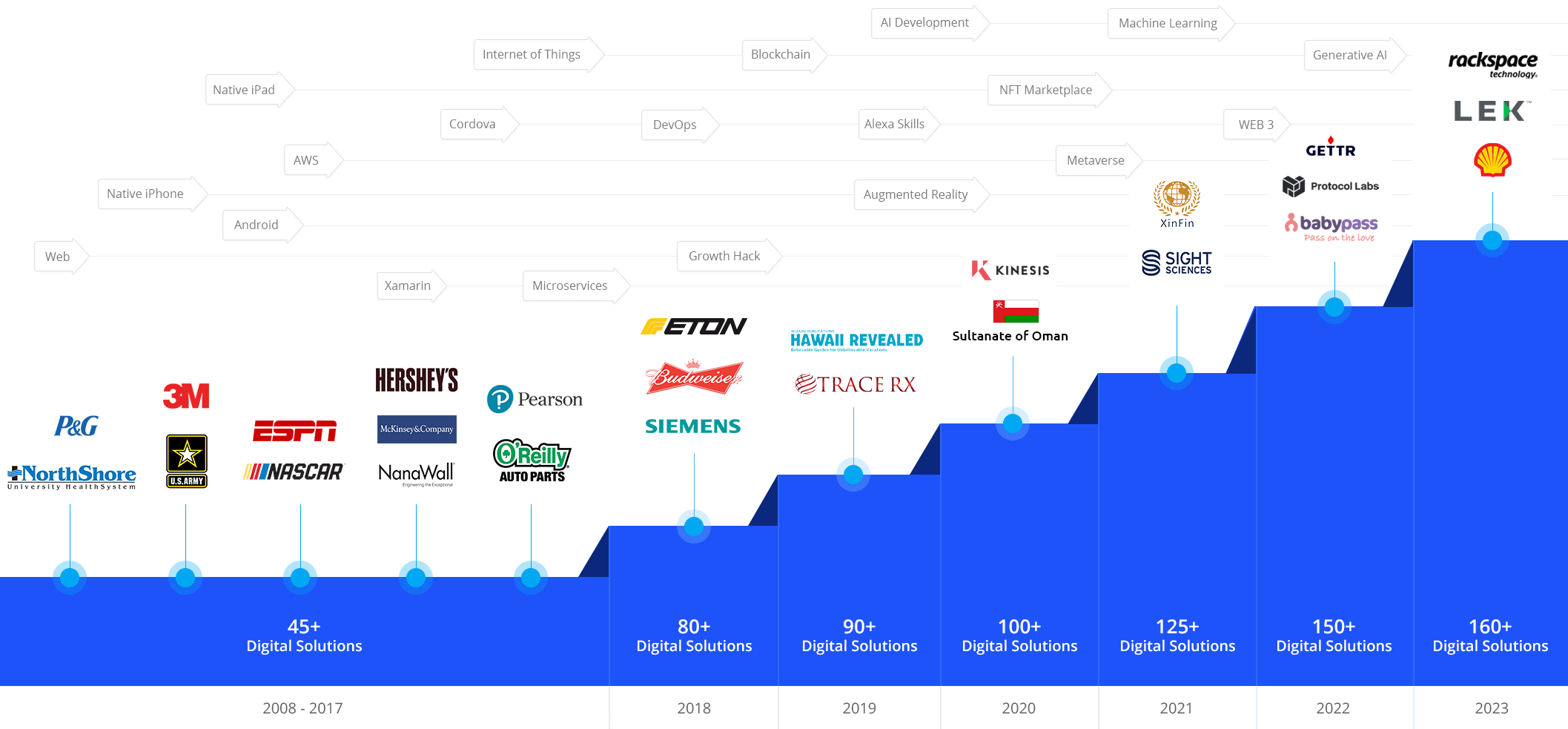 Featured as Top Blockchain Development Company
Dedicated Development Team
Our developers leverage cutting-edge cognitive technologies to deliver high-quality services and tailored solutions to our clients.
Team Extension
Our team extension model is designed to assist clients seeking to expand their teams with the precise expertise needed for their projects.
Project-based Model
Our project-oriented approach, supported by our team of software development specialists, is dedicated to fostering client collaboration and achieving specific project objectives.
1. Contact Us
Fill out the contact form protected by NDA, book a calendar and schedule a Zoom Meeting with our experts.
2. Get a Consultation
Get on a call with our team to know the feasibility of your project idea.
3. Get a Cost Estimate
Based on the project requirements, we share a project proposal with budget and timeline estimates.
4. Project Kickoff
Once the project is signed, we bring together a team from a range of disciplines to kick start your project.
Start a conversation by filling the form
Once you let us know your requirement, our technical expert will schedule a call and discuss your idea in detail post sign of an NDA.
All information will be kept confidential.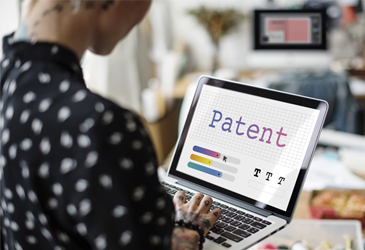 Blockchain patents are the exclusive rights given to an innovator in exchange for providing details for their invention on a public domain.
read more