AI-powered Mobile Apps Development Company
Unleash the power of AI using our AI-powered mobile app development services and empower users with highly intelligent, user-friendly apps that ensure improved user experience. As a leading provider of AI-based services and solutions, our developers have the skillset and experience to build AI mobile apps incorporated with all core AI technologies like ML, NLP and deep learning.
Software Products Delivered
Total Years of Experience
Our AI-powered Mobile Apps Development Services
Custom AI-powered Mobile App Development
From defining your business needs to researching and incorporating the best AI tools and techniques into your app to launching it and providing ongoing maintenance services, we undertake an end-to-end development process to deliver a fully customized AI-powered app that matches your requirements.
Our AI experts help you comprehend the potential of AI and its implementation in your business. We also conduct an in-depth study of your goals, target audience, and existing data to design a customized AI strategy that aligns with your business requirements.
AI Integration into Non-AI Apps
By incorporating AI technologies such as computer vision or NLP, we can upgrade a non-AI app to an AI app with capabilities like offering personalized recommendations and accurate predictions. This involves identifying problems, selecting and training an AI model to address them, integrating it through API or direct integration and regularly monitoring and testing it.
Upgrade and Maintenance
We provide ongoing support and maintenance services to ensure your AI-powered mobile app operates effectively and meets evolving business requirements. This includes bug fixing, performance optimization, security updates, and regular feature updates.
Types of AI-powered Mobile Apps We Develop
Predictive Analytics Apps
By implementing statistical models, Machine Learning algorithms and data analysis techniques, we develop cutting-edge apps that can process historical data to identify patterns and predict future outcomes like customer purchasing patterns, future market trends or the likelihood of equipment failures.
AIoT-based App Development
With AI and IoT development expertise, our developers can build systems that utilize both technologies to assemble and analyze data and make decisions independently. AIoT applications can drive data analysis, track and predict in-store customer behavior and reload stock automatically.
Virtual Assistants and ChatBots
Leverage our AI expertise to integrate ML and NLP-powered virtual assistants and ChatBots, like virtual shopping assistants, into your application that enables personalized customer interaction. The ChatBots and virtual assistants we develop can automate internal processes, improve customer support, and offer customized services, boosting customer engagement.
Generative AI-based App Development
We utilize NLP, NLU, ML, computer vision and other core AI components to build generative AI applications similar to ChatGPT, Midjourney, DALL.E and Stable Diffusion that can generate images, text, music, video and other valuable content.
How Can You Lead the Competition With Our Advanced AI Solution Development Services?
Our AI Development Technology Stack
Image Classification Models
Generative AI Models
Generative Adversarial Networks
Transformer models (GPT3, GPT 3.5 Turbo,LaMDA, Wu-Dao)
Algorithms
Supervised/Unsupervised Learning
Our Artificial Intelligence Development Process
Evaluation
We prepare a roadmap for your project after analyzing and comprehending your requirements.
Exploration
We gather and process the necessary data to discover underlying patterns and correlations best suited to your use case.
Pilot Project
We perform pilot projects for businesses to find gaps between existing and newly incorporated capabilities.
Development and Deployment
Our team integrates the developed model into your system and rigorously tests it to ensure it delivers reliable results.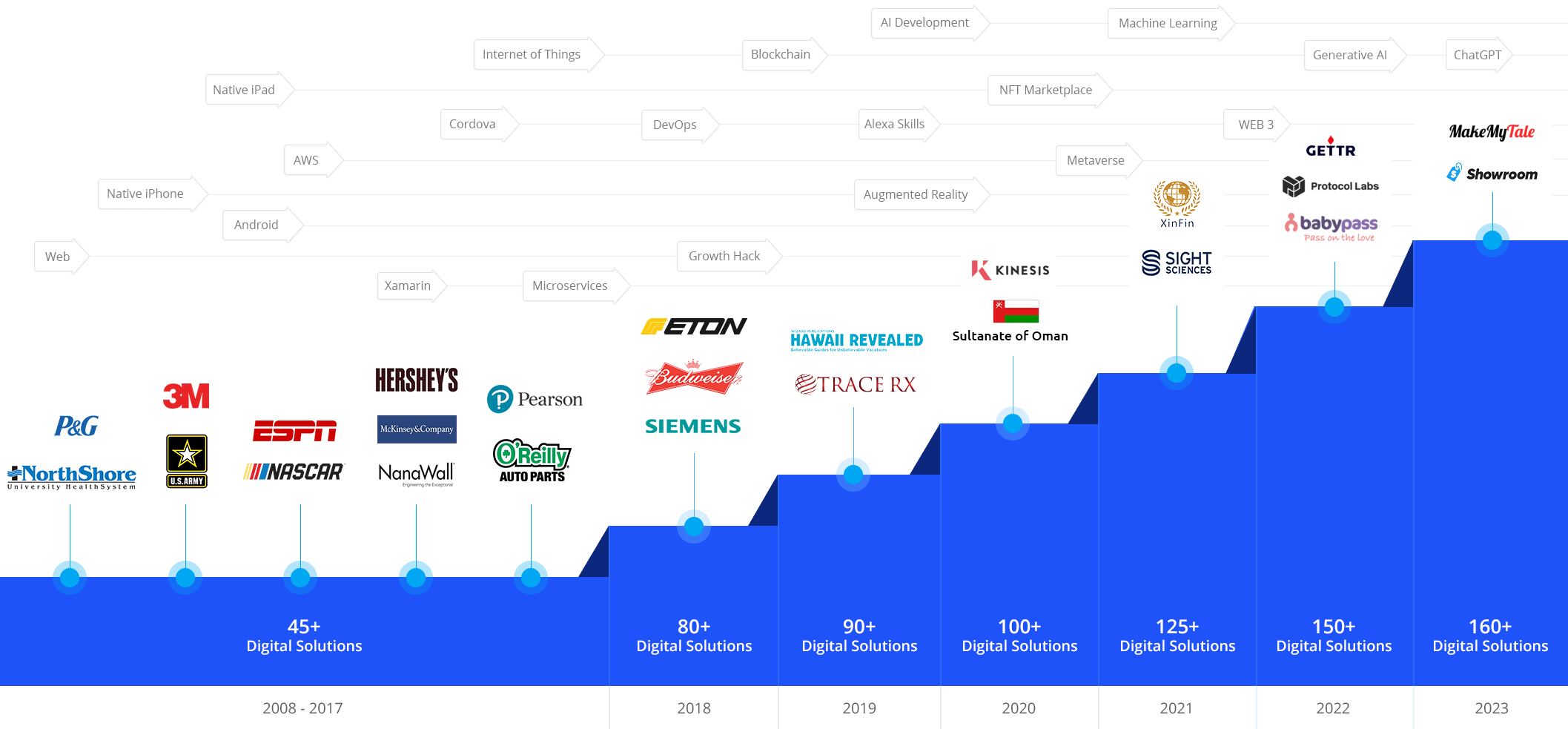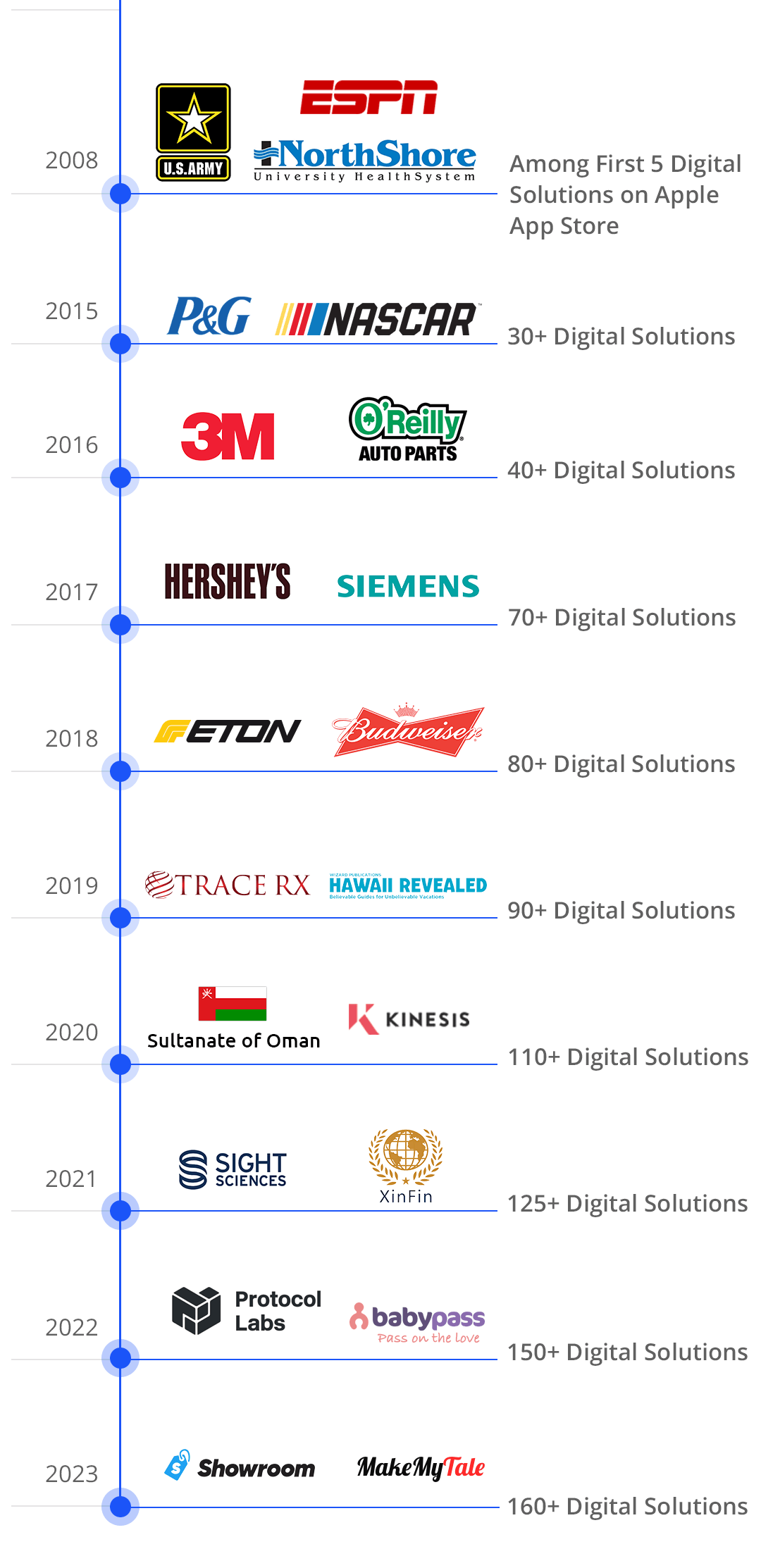 Dedicated Development Team
Our developers leverage cutting-edge cognitive technologies to deliver high-quality services and tailored solutions to our clients.
Team Extension
Our team extension model is designed to assist clients seeking to expand their teams with the precise expertise needed for their projects.
Project-based Model
Our project-oriented approach, supported by our team of software development specialists, is dedicated to fostering client collaboration and achieving specific project objectives.
1. Contact Us
Fill out the contact form protected by NDA, book a calendar and schedule a Zoom Meeting with our experts.
2. Get a Consultation
Get on a call with our team to know the feasibility of your project idea.
3. Get a Cost Estimate
Based on the project requirements, we share a project proposal with budget and timeline estimates.
4. Project Kickoff
Once the project is signed, we bring together a team from a range of disciplines to kick start your project.
Start a conversation by filling the form
Once you let us know your requirement, our technical expert will schedule a call and discuss your idea in detail post sign of an NDA.
All information will be kept confidential.
How does AI work?
AI systems use large data sets using advanced, iterative algorithms to gain knowledge. They continuously evaluate their performance and acquire new insights as they process information. The ability to constantly learn without rest allows AI to quickly perform an enormous number of tasks, becoming highly skilled in whatever they are programmed to do. However, it's important to note that AI is not just a single program or application but an entire field of study. AI science aims to create computer systems that mimic human behavior, solving complex problems using cognitive processes similar to those of humans. This is accomplished through the use of a variety of techniques and technologies.
Which AI tools do you use for AI application development?
PyTorch
Chainer
Theano
Microsoft Cognitive Toolkit
Core ML
OpenNN
Tensorflow
CNN
Bayesian networks
Why should I choose LeewayHertz for AI-powered mobile app development?
Our AI experts work with clients to build future-ready solutions and realize the potential of automation through real-world use cases.

We utilize the best AI models and adapt to changing needs while ensuring on-time project delivery.

We are flexible in AI project development methodologies to meet client requirements.

We have partnered with leading AI technology providers and platforms to make AI technologies available to clients.

Our skilled team has built remarkable solutions for technology startups, financial institutions, and Fortune 500 enterprises.

We specialize in delivering high-quality AI services to drive more business value.
Do you also sign an NDA?
Yes, we can sign an NDA to ensure your information remains confidential.
What AI tools do you build?
We use diverse AI technologies to develop cutting-edge AI tools that work similarly to chatGPT, Midjouney, DallE, etc.
Cybersecurity refers to the comprehensive practice of safeguarding devices interconnected through the internet, including the protection of hardware, software, and data from malicious cyber threats.
read more