Midjourney Developers
With deep expertise in developing and deploying numerous innovative Artificial Intelligence solutions, we specialize in building Midjourney model-powered AI solutions. The AI solutions we develop are packed with premium features, including Machine Learning and high-grade intelligence for businesses and organizations looking to integrate generative AI into their business processes.
Software Products Delivered
Total Years of Experience
Our Midjourney Model-powered Development Services
Machine Learning
Our AI developers are proficient in developing and implementing Machine Learning techniques like supervised learning, generative models and other learning techniques into Midjourney model-powered solutions so that they can comprehend unstructured data.
Custom AI development
We can develop AI solutions tailored to your specific needs. Whether you need a research project or an image generation tool for your business, we have the expertise to assist you in succeeding.
Technical support and maintenance
Our AI developers offer comprehensive technical support and ongoing maintenance services to ensure your Midjourney-based AI program remains optimized and up-to-date, securing the best performance.
Integration
Our experienced team is dedicated to seamlessly integrating the Midjourney AI-based program into your current systems, be it a website, mobile application, or any other platform, ensuring a smooth and effortless user experience.
Our Midjourney Model-powered Solutions Development process
Evaluation
After analyzing and comprehending your requirements, we prepare a roadmap for the project.
Exploration
We gather and process the necessary data to discover patterns and correlations pertinent to your needs.
Pilot Project
We perform pilot projects for businesses to find gaps between existing and newly architected capabilities.
Development and Deployment
Our team integrates the developed model into your system and tests it rigorously to ensure it delivers reliable results.
| DL FRAMEWORKS |   |   |  PyTorch • MXNet • Nvidia Caffe • Caffe2 • Chainer • Theano |
| --- | --- | --- | --- |
| MODULES/TOOLKITS |   |   | Microsoft Cognitive Toolkit • Core ML • Kurento's computer  vision module |
| LIBRARIES |   |   | OpenNN • Neuroph • Sonnet • TensorFlow • Tensor2Tensor • tf-slim |
| ALGORITHMS |   |   | Supervised/unsupervised learning • Clustering (density-based, Hierarchical, partitioning) • Metric learning • Few-shot learning |
| NEURAL NETWORKS |   |   | CNN • RNN • Representation learning • Manifold learning • Variational autoencoders • Bayesian networks • Autoregressive networks |
Our Artificial Intelligence Portfolio
World's First Robotic Tea Maker
Arya is the First Chai making robot having the capabilities of AI. It can detect a user's face using computer vision and reply back with an exact recipe name by predicting the user's behavior using Machine Learning(ML). It uses Speech recognition and NLP to interact with the user to take the next order.
Marketplace for AI applications
AppsStore.ai is a computer vision marketplace that allows you to link your camera feeds to AI applications. We created a marketplace comprising computer vision apps that can be used to generate users' reports, solve complicated business issues and detect faces using any IP camera.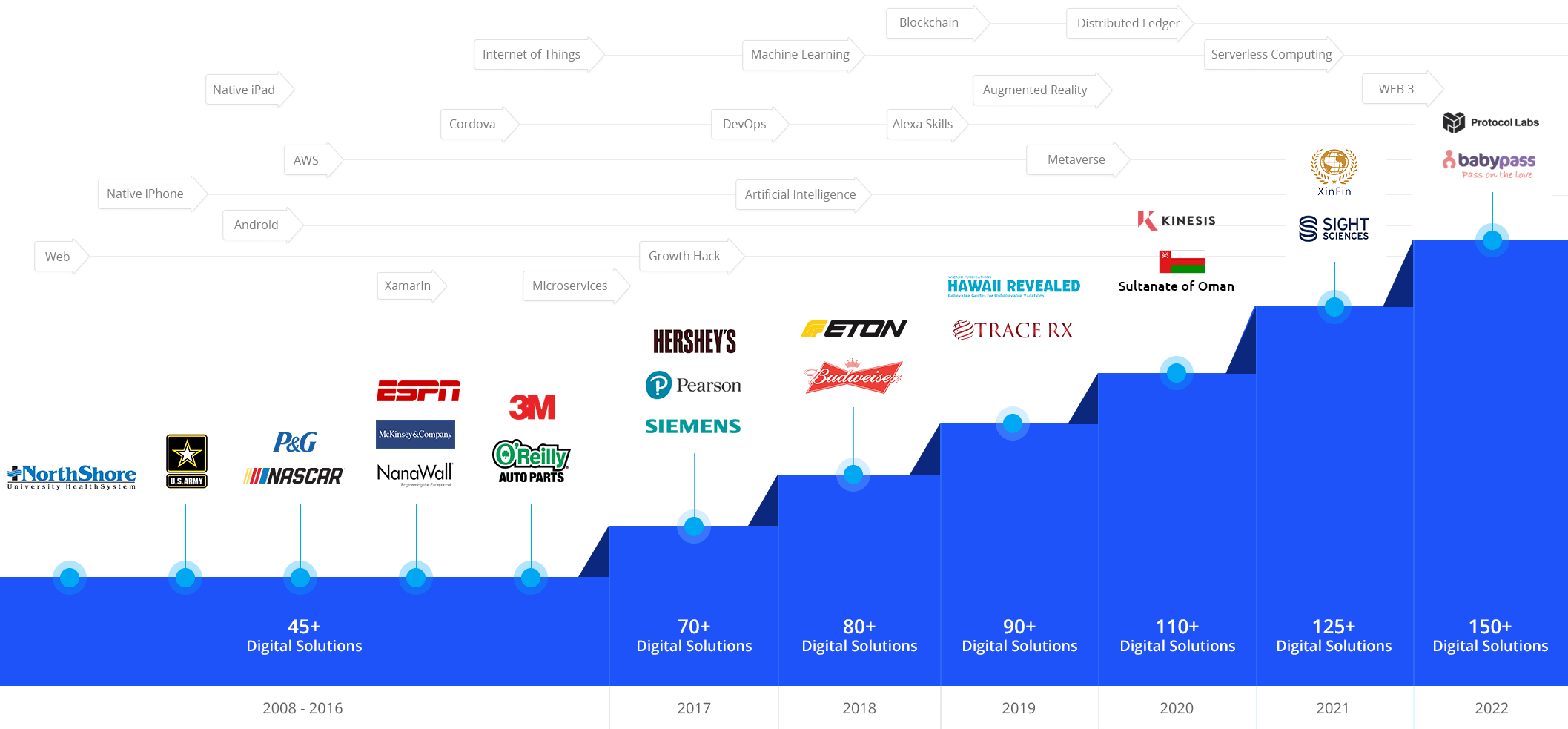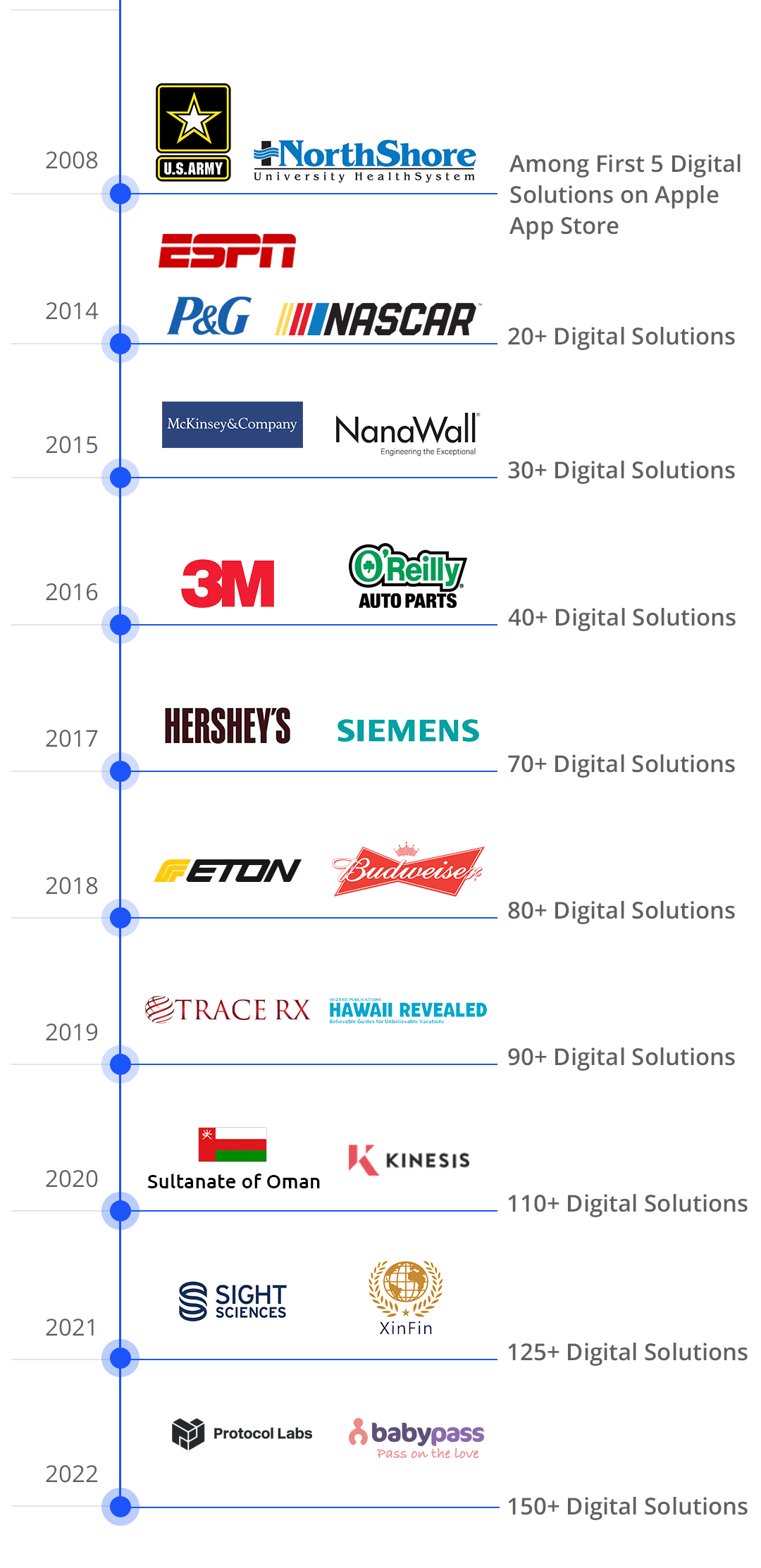 Dedicated Development Team
Our blockchain developers are hands-on the cognitive technologies to deliver high-quality services and solutions to clients.
Team Extension
Our team extension model is intended to help clients who want to extend their team with the right expertise required for their project.
Project-based Model
Our project-based model and software development specialists are there for customer collaboration and specific client project engagement.
1. Contact Us
Fill out the contact form protected by NDA, book a calendar and schedule a Zoom Meeting with our experts.
2. Get a Consultation
Get on a call with our team to know the feasibility of your project idea.
3. Get a Cost Estimate
Based on the project requirements, we share a project proposal with budget and timeline estimates.
4. Project Kickoff
Once the project is signed, we bring together a team from a range of disciplines to kick start your project.
Start a conversation by filling the form
Once you let us know your requirement, our technical expert will schedule a call and discuss your idea in detail post sign of an NDA.
All information will be kept confidential.
What is Midjourney?
Midjourney is a text-to-image AI bot capable of understanding natural language to generate attractive images that match the details you enter. Midjourney gives life to your wildest imagination to create aesthetically pleasing images of anything from simple objects to complex scenes, with a high degree of realism, sharp details, artistic use of light and shadow and more to mimic the techniques used by a professional painter.
What are the benefit of Midjourney?
Midjourney offers the following benefits to its users:
Image generation tool

By generating images based on textual descriptions, Midjourney is beneficial for creating product images, illustrations, architectural visualizations, and more.

Data annotation

Midjourney can create accurate, high-quality training data for machine learning models by annotating images and videos.

Augmented Reality and Virtual Reality

With Midjourney, you can create realistic 3D models for Augmented Reality and Virtual Reality applications.

Robotics

Midjourney allows us to create realistic robot images, which can be used for training and testing machine learning models.

Advertising and Marketing

Midjourney can create realistic images of products and services in advertising and marketing campaigns, engaging the audience more deeply.
How long does it take to develop a Midjourney model-powered solution?
Several factors affect the time it takes to create an image generation bot, including the complexity of the model, the size of the dataset to train, and the computing resources available.
While simple models can be trained in a few hours or a few days with a small dataset and standard hardware, more complex models can take weeks or even months to train with larger datasets and sophisticated tools.
The time it takes to build the bot will also depend on what type of application it will be used for and how it will be integrated. This includes tasks such as setting up the infrastructure, designing the user interface, and integrating the model with existing systems. As a result, it is difficult to provide a definitive answer.
Do you also sign NDA?
Yes, we can sign an NDA and ensure that your information is kept confidential.
AI is not one thing. It is a constellation of several technologies that enables machines to perceive, understand, act and learn with human-like intelligence.
read more