In today's era, blockchain technology is one of the most effective and robust innovations. Many enterprises and companies are finding a way of incorporating it to optimize and grow their business.
Blockchain technology offers a secure, transparent and tamper-proof platform that allows transfer sensitive information, like money transactions.
The demand for custom and futuristic blockchain based apps have been increased globally. Undoubtedly, various blockchain technology companies are active around the world, using the blockchain to build new apps and websites.
In this article, we have researched thoroughly and discovered a list of top developers in the blockchain industry. The below-listed blockchain technology companies offer a full spectrum of exceptional blockchain development services.
LeewayHertz is a blockchain technology company that provides end-to-end development solutions for several industries.
They have developed customized solutions in every facet of the blockchain technology like smart contracts, ICO launches,  cryptocurrencies, the public and private blockchain, for their clients.
LeewayHertz helps their clients to choose the most appropriate blockchain platform like EOS, Hyperledger, Etherum and Hedera Hashgraph for their business.
Blockchain product: TraceRx
IBM has years of experience to provide a one-stop solution to client's while unlocking new value and scaling up competitive advantages.
IBM is the first company that supported Hyperledger project and created new and innovative blockchain solutions.
Blockchain product: IBM Food Trust
Accenture provides their clients with an extensive view of the blockchain-based landscape and its real business implications. Their team of experts works with every client to identify smart strategies like use cases, investments and implementations for the development of dApps.
They have worked closely with the industry leaders that helped them to enhance the way the digital world lives and works.
Blockchain Product: Blockchain Insurance platform
Infosys is one of the reputed companies that provide customers with the scalable and modern implementation of blockchain technology. The solution provided by them has helped the clients to streamline their business functionalities.
They have a combined team of skilled blockchain developers and dedicated designers to build unique and quality-driven platforms that match customer's business requirements.
Blockchain Product: India Trade Connect
Since 2007, the Intellectsoft is into the IT industry serving their clients with the high-quality services. It is a software development company that understands emerging technologies such as Blockchain, Augmented Reality, Big Data, Internet of Things and Artificial Intelligence.
They have the promising blockchain team who has hands-on experience in developing distributed applications and private/public blockchain development.
Blockchain product: Blockchain Wallet APP
Being one of the best IT industry leaders, Techracers delivers comprehensive and enterprise-class blockchain solutions. Techracers has a large team of developers and designers that understand the key concepts of blockchain technology.
They aim to transform any size of the company by offering blockchain solutions and make them achieve competitive advantages.
Blockchain product: Pharma Asset Tracking ecosystem
Blockchain Intelligence Group is one of the trusted blockchain technology companies, helping their overseas clients with Blockchain consultation services required to build applications.
Operating at a global scale, they manage to deliver the best services at earliest in the competitive range. Blockchain Intelligence Group aims at providing an optimum solution for reducing the risks associated with the cryptocurrency transactions.
Blockchain Product: BitRank
OpenLedger is counted amongst the top blockchain development companies that help enterprises plan, structure, develop and implement tokens, web and mobile applications.
The company was formed by the technology experts who aimed to bring the Blockchain power to the business world.
Blockchain product: OpenLedger DEX
ChromaWay is a blockchain platform, which delivers smart contracts solutions for industries like real estate and finance.
They are global industry leaders in developing customized blockchain solutions and services that can help business create long-lasting impact in today's era of the digital economy.
Blockchain product: Green Asset Wallet
Blockchangers is the blockchain technology development company, which has marked their presence in the IT industry for helping their clients understand and leverage the potential of the blockchain technology.
Clients who want to build dApp can consult Blockchangers to discover the best idea for their project.
They are expert in providing lectures, workshops, consulting, and development services to make their clients understand the potential of the blockchain technology.
Established in 2008, Altoros is a Canada-based company allows organizations and enterprises to adopt the new technology features and scale their business to a larger extent. They help their global clients with the right consultation and high-quality software development services.
From idea evaluation to product design and deployment of the product, they provide end-to-end quality services that are required to build an application.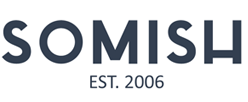 Somish is a product development company based out of India, offering automation solution using latest technologies.
More than decade years of experience, they have been serving top industrial clients with development, designing and re-engineering services.
Blockchain product: GovBlocks
Primechain is a startup, assuring their clients with the high-octane blockchain development services. They have been working with various industries like manufacturing, banking, aviation, defense and military.
Their expert team has extensive knowledge and experience in building quality-driven and robust solutions based on blockchain containing excellent features.
Blockchain Product: Trade-Chain
SoluLab is a technological solution provider having expertise in the blockchain, web and mobile development. Backed by a prominent team, the company has worked with notable clients and deliver high-end projects in a short period.
The company is not like just another off-shore development firm, they are a knowledgable technical partner for enterprises to small and mid-sized organizations.
Blockchain Product: Blockchain-based finance transfer system
Accubits has turned as a leading blockchain development company, based in the USA by building many blockchain solutions.
For several years, they have been delivering robust blockchain development services that include blockchain development, blockchain maintenance, smart contract development and cryptocurrency wallet development.
Blockchain Product: iCosys
BCDC.ONLINE is a UK based startup, committed to creating new technologies and leveraging them to build a positive impact on the world. Whatever may your business be, they can bring top-notch blockchain development services and ensure trust with partners and customers.
They constantly engage and provide consultation regarding how the clients can transform their business with blockchain technology.
Blockchain Product: FoodTrax
Hyperlink Infosystem is a renowned mobile app and blockchain development company. They serve many industries such as retail, healthcare, logistics/distribution and gaming with the best solutions.
They offer a diverse range of customized services in mobile apps, website development, AR-VR Development, Game Development, Blockchain Development and much more.
Blockchain Product: Serey
Espeo is an experienced software development company that delivers robust product development, design, and testing services on a global scale. They understand the value of time and follow the optimized process to build the solutions quickly and deliver them as early as possible.
Espeo analyzes the possible use cases and model structure so that they could deliver the most relevant solutions at every project's stage.
Blockchain Product: CloseCross
4IRE LABS is a global software development company, which has hands-on experience in developing robust solutions using blockchain, machine learning and IoT.
They are dedicated to delivering the robust mobile and web applications that help businesses to achieve the targets in a shorter period.
Blockchain Product: Crypto Improvement Fund (CIF)
Venture Aviator is an award-winning mobile & web development company that delivers the best blockchain development services to their clients.  They understand every aspect of the project and discover what could be the best solution as a business point of view.
They aim at providing excellent assistance to entrepreneurs, startups, and enterprises for developing the technology platforms.
Blockchain Product: Rentberry
Jatapp virtuously designs and develops excellent solutions that help clients accomplish business goals promptly. They work dedicatedly to build a professional mobile application that leverages the competitive advantages.
Being a leading company in the blockchain development, Jatapp provides excellent services to their clients help them increase their market growth, research and ROI. Their technology vision helps them to create robust and user-friendly mobile apps that could shape the technology future.
Blockchain Product: Constellation
Sparkbit is a software development company that specializes in blockchain development, custom software, web development and artificial intelligence. When it comes to designing and developing the software, they use the latest programming tools and follow the industry's best practices and quality standards.
They have highly qualified and skilled developers and designers who can understand the complex problems and processes to provide the ideal solution to clients.
Blockchain Product: Blockchain Pensions Infrastructure
SftwareMill is one of the best blockchain technology companies that has developed many projects based on the blockchain. They have the skilled team who cater to the needs of the businesses within the budget.
Their focus is to deliver valuable solutions to clients using the latest technology stacks. The Poland-based company believes that their focused teams can vigorously resolve the problems while providing the perfect solution.
Blockchain Product: Online wallet for cryptocurrencies
Having 27 years of experience, they offer scalable services and consultation to enable the client's success in 25 countries worldwide. Usually, they work with mid-sized organizations which belong to the IT industry.
Infopulse aligns the client's business objectives with the robust technology strategy to drive their smooth journey to digital transformation.
Blockchain Product: Syndication Solutions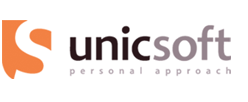 Unicsoft is an innovative technology company that delivers software products based on the Blockchain and AI technologies for organizations and growing startups. Their skilled team analyzes customer's goals to rocket-boost businesses and develop long-lasting relationships with the organizations.
They get the things done on the highest level of quality and strive for success through expertise in result-focused attitude, performance and high standards of achievement.
Blockchain Product: SKYCOIN
A U.S-based company, Aeries Blockchain Corporation firm is dedicated to developing quality-driven blockchain applications. Their global team is distributed across Europe and Asia to make the blockchain solutions available to several industries.
Their solutions are built from distributed ledger technologies like Hyperledger, Ethereum, Stellar, Corda, and Quorum.
Blockchain Product: Unisity
Founded in 2009, Axioma is one of the technology-driven solutions development company. They have developed robust and complex blockchain projects for different sectors such as fintech, e-commerce and gaming.
In early 2017, they joined the big crypto industry. Due to having relevant years of experience, they quickly adapted the blockchain and provided the solution to many enterprises looking to transform their businesses.
Blockchain Product: PROOF OF TOSS

Based in Tel Aviv, Titanium Blockchain is a software development company, having the staff of about ten employees. Their team is specialized in developing the blockchain computational ledger and record-keeping system. The experienced company can provide you with Blockchain development, DApp and ICO consulting blockchain implementation.
The company has expertise in developing the software using the latest technologies including blockchain, AI and IoT.
Blockchain Product: Whealth
SheerChain offers robust blockchain solutions that satisfy their clients' needs and make a beneficial impact on their businesses. With expertise and enthusiasm, they have delivered the real blockchain solution to the client.
Sheerchain primarily works with small business clients belong to various sectors such as finance, healthcare and IT industries.
Blockchain Product: Smartlands
Appinventiv is an application development company, focused on challenging the boundaries of user-friendly design by developing bespoke mobility solutions. They have a skilled team that pays attention to communication and the client's needs for delivering the best solution.
They promise to deliver an ideal blockchain solution that could transform your business into a future-ready enterprise.
Blockchain Product: Veme
In a nutshell, the companies mentioned above have in-depth knowledge of blockchain, how does it function, what problems it can solve and what could be its use cases across multiple industries.
Therefore, when it comes to finding the right technological partner, you can explore these blockchain technology development companies and their products for your business.
Talk to us to discuss your Project Requirement