Cardano Blockchain Development Company
We build dApps on Cardano platfrom to provide you with scalable, interoperable and sustainable blockchain solutions for real-world applications.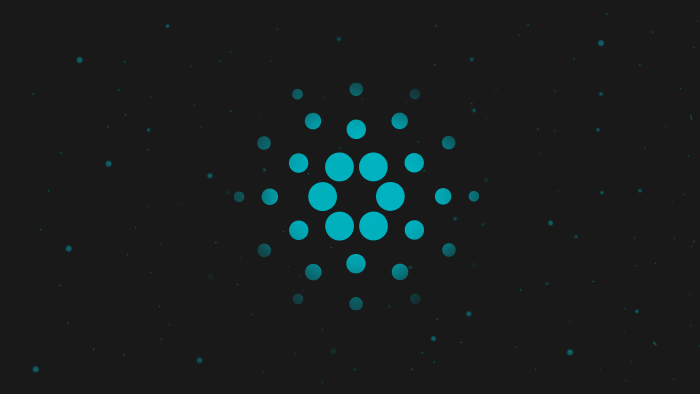 Get interoperable, scalable and sustainable blockchain solutions
Our Cardano development services help you discover the power of third-generation blockchain. Using the modular architecture of Cardano, we custom develop advanced dApps and blockchain solutions for various financial and social applications.
Our Development Services on Cardano
We can integrate Cardano into your existing applications, websites, and services to help you benefit from the third-gen blockchain capacities like scalability, interoperability, and sustainability.
Wallet development
We can build Cardano wallets for you to store, transact, and delegate Cardano's official cryptocurrency ADA and other user-defined (custom) tokens. We can develop the wallet as a full node, desktop wallet or run it as a browser extension. 
Our Cardano dApp development solutions will provide you with dApps of the highest security, scalability and functionality. We can build financial, social and high-stakes decentralized applications on Cardano.
Token development
We help you tokenize native assets on the Cardano platform. With this, you can have custom tokens that interact with Cardano without a smart contract. We also mint NFTs on Cardano.
Through our Cardano smart contract development services, you can get the best of Cardano's two popular programming languages Plutus and Marlowe. Using Marlowe smart contracts, we can model your financial instruments as smart contracts on the blockchain.
Our Cardano NFT Marketplace development solution helps you launch your own NFT marketplace on Cardano Blockchain. We provide end-to-end solutions, including UI design, features integration, smart contract development, auditing and integration, client testing, and marketplace launch.
Cardano is a third-generation future-proof blockchain platform that solves three big pain points, Interoperability, Scalability and Sustainability, and aims to fulfill different deployment use cases that are otherwise beyond the capacities of first and second-generation blockchains.
Scalability is achieved by solving the issues related to transactions per second, network bandwidth and data storage. It adopts a proof-of-stake consensus mechanism to improve TPS, and uses a technique called RINA to split the network into subnetworks to reduce the bandwidth requirement of each node. In addition, it uses techniques like pruning, compression and partitioning to tackle the problem of data storage.
Interoperability
Cardano allows multiple currencies to exist side by side and seamlessly move across multiple chains. Cardano also allows the addition of metadata to a transaction to define who made the transaction. Metadata about the transactions are stored into the blockchain to verify external physical products, authenticate proof of certification, secure record of information and timestamp transactions.
Sustainability
To promote continuous improvement of the Cardano network or technology and to keep it sustainable, Cardano has created a special wallet called treasury which receives a small part of every transaction happening on the network. The treasury is not controlled by any single entity but works on a fair voting system run by smart contracts to allocate funds to developers for improving cardano protocol.
Key Components of Cardano
Based on Haskel, Plutus is Cardano's smart contract platform over which contracts can be written and deployed without the overhead of installing and maintaining a full development environment.
Marlowe
Designed for business engineers or subject experts, Marlowe is a platform for DeFi that allows modeling financial instrument as smart contract on a blockchain. It supports direct, peer-to-peer lending, contracts for difference (CFD), and other similar instruments.
Rosetta is a single interface that can interact seamlessly with all the blockchains. Using the integration framework of Rossetta, we can integrate your blockchain everywhere through an easier, faster, and more reliable integration process.
Native tokens
'Native tokens' is a feature that enables the transaction of multiple user-defined (custom) tokens on Cardano without having to create smart contracts to handle the custom tokens.
Written in the functional language Haskell, Cardano architecture allows testing of components in isolation, enabling us to ensure the code's correctness and run extensive property-based testing.
Virtual Machines
Cardano is compatible and interoperable with Solidity/Ethereum ecosystem. By virtue of the framework of its virtual machines, Cardano bridges with Ethereum for smart contract execution or to run programs.
Our Blockchain Development Work
LOGISTICS WEB PLATFORM DEVELOPMENT
TraceRx: A Global Pharma Supply Chain Solution for International Aid Distribution
LeewayHertz has successfully built a web-based application on blockchain for TraceRx. TraceRx is a Platform for Tracing the Shipment of Drugs. It allows the UNO to trace the distribution of free drugs and identify inefficiency and losses.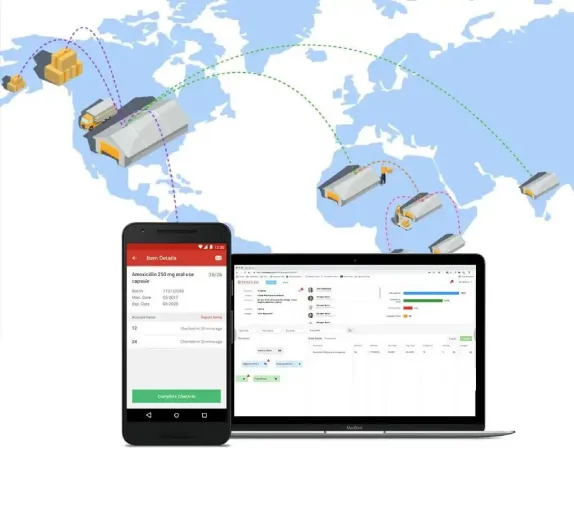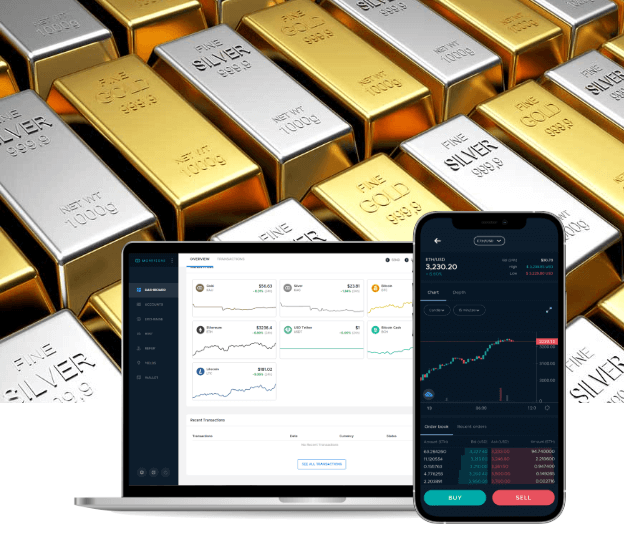 Monetary System on the Blockchain
We built a comprehensive monetary system on the blockchain that facilitates the storage and trading of digital currencies into a wide range of crypto and fiat pairs across the globe, all from one simple interface. We helped our client redesign the user interfaces of their website, create the node monitoring dashboard, update the stellar core version, and provide maintenance services to ensure that the platform is up and always running.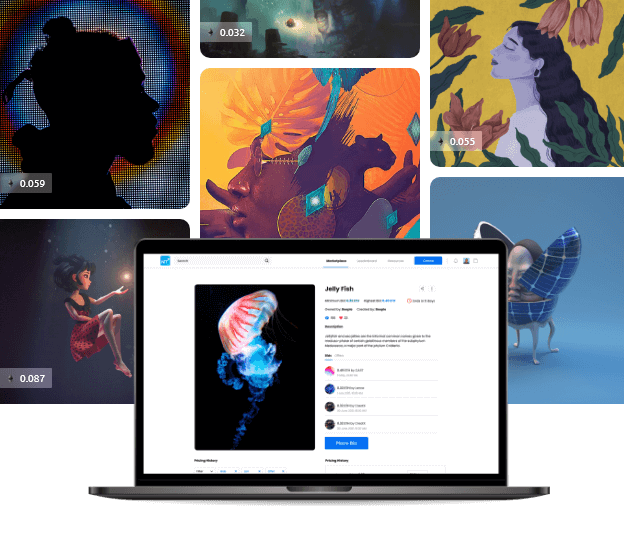 We have built a custom ready-to-deploy NFT Marketplace Platform to allow users to launch their own NFT marketplace platform and drive users to convert their unique assets into NFTs. The platform offers seamless options for both technical or non-technical users to buy/sell NFTs.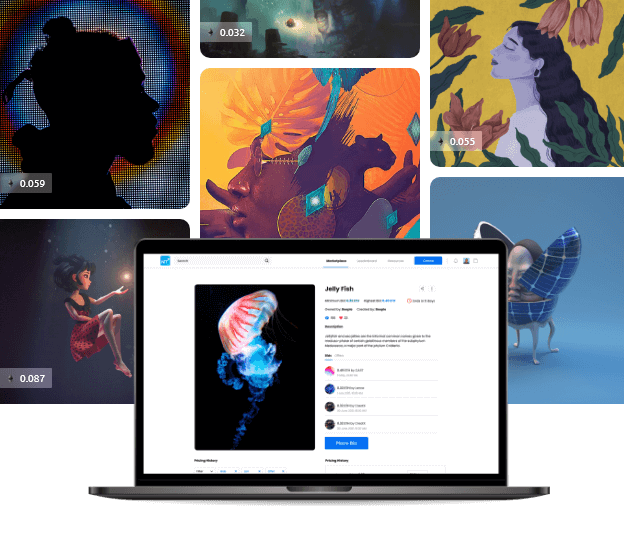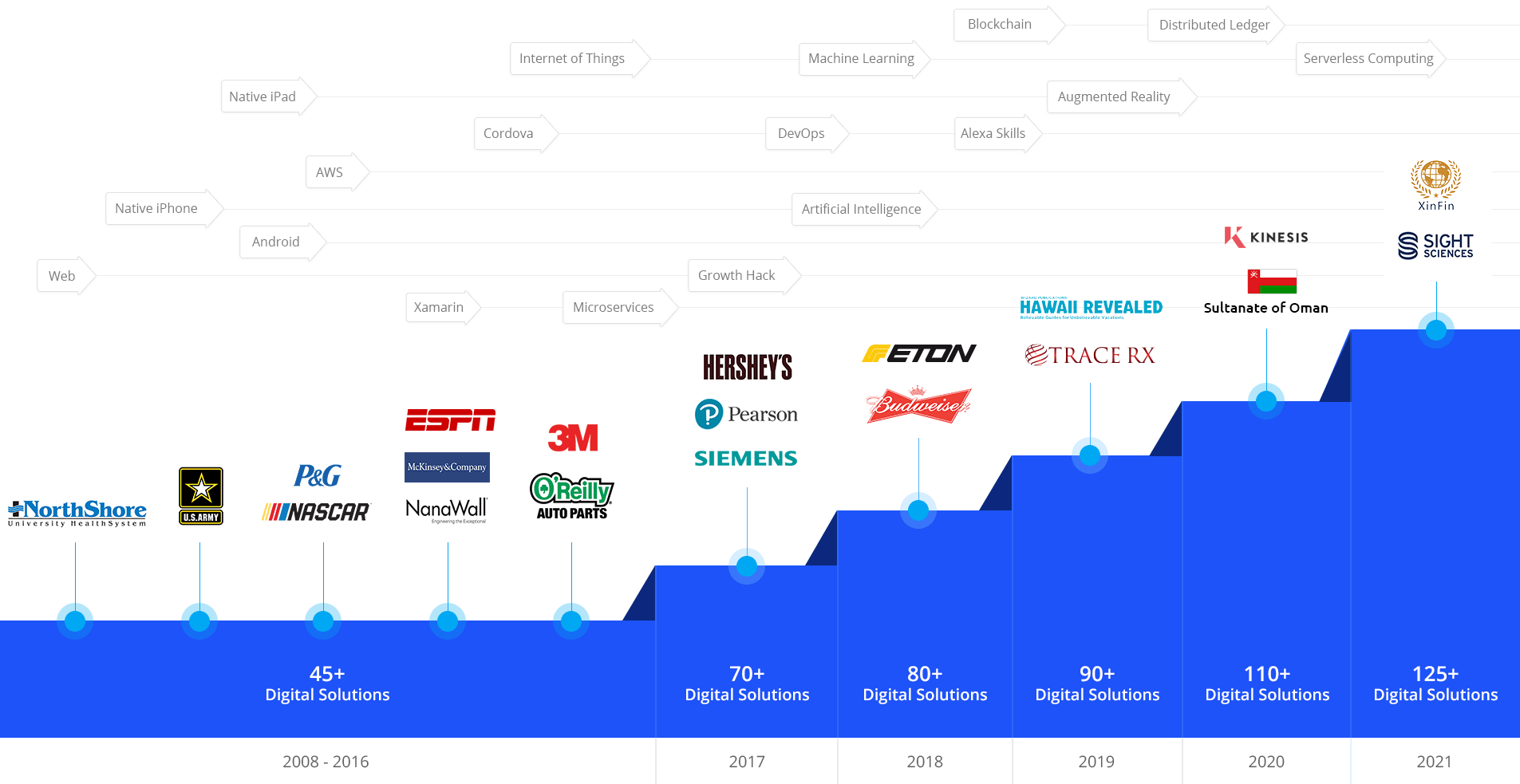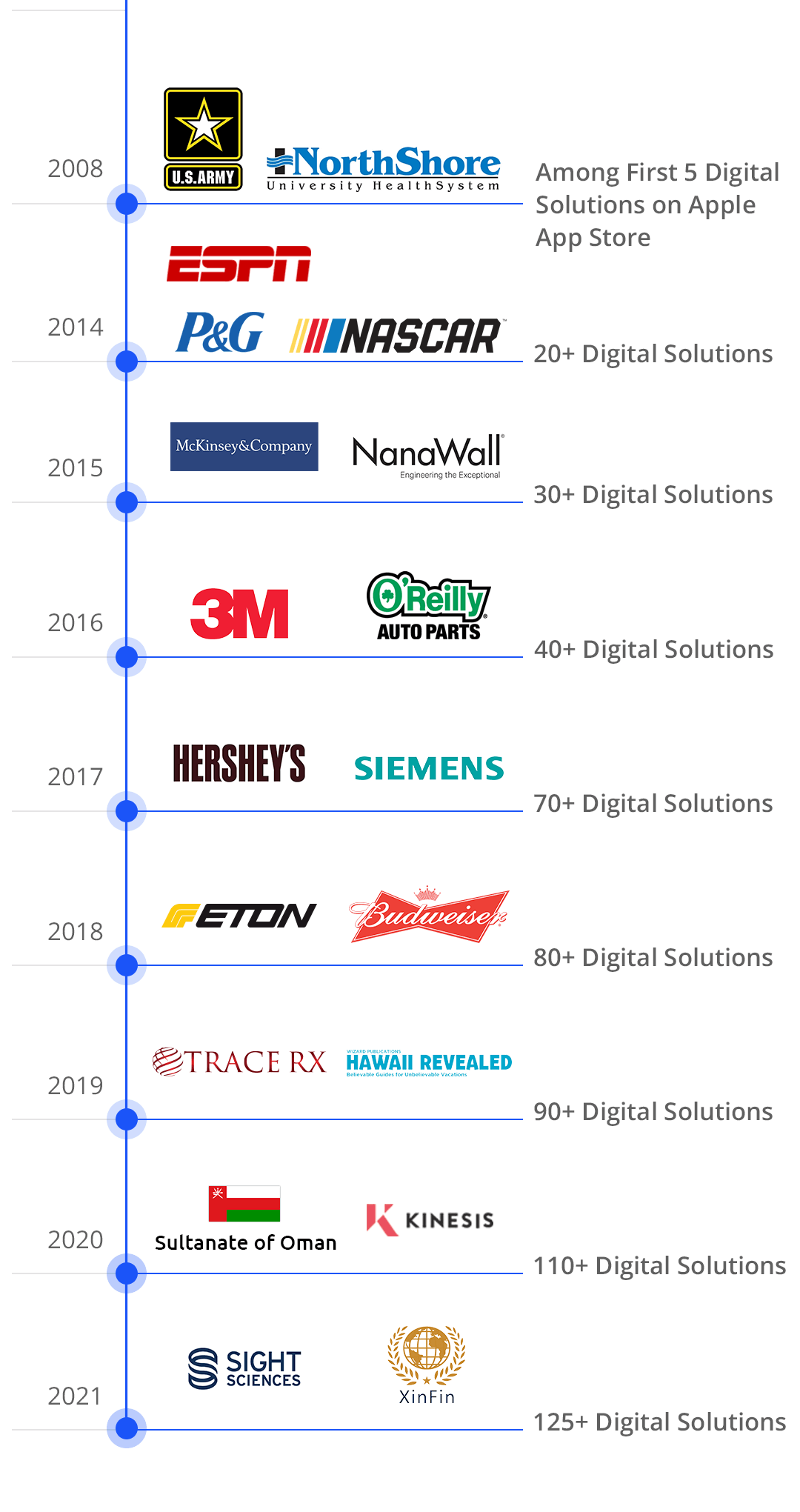 Featured as Top Blockchain Development Company
Dedicated Development Team
Our team of developers is highly qualified and dedicated to delivering quality development services to clients.
Team Extension
Our team extension model is intended to help clients who want to extend their team with the right expertise required for their project.
Project-based Model
Our project-based model and software development specialists are there for customer collaboration and specific client project engagement. 
1. Contact Us
Fill the contact form protected by NDA, book a calendar and schedule a Zoom Meeting with our experts.
2. Get a Consultation
Get on a call with our team to know the feasibility of your project idea.
3. Get a Cost Estimate
Based on the project requirements, we share a project proposal with budget and timeline estimates.
4. Project Kickoff
Once the project is signed, we bring together a team from a range of disciplines to kick start your project.
Start a conversation by filling the form
Once you let us know your requirement, our technical expert will schedule a call and discuss your idea in detail post sign of an NDA.
All information will be kept confidential.
What is Cardano Blockchain?
Cardano is an open-source, decentralized, public blockchain platform that implements a proof of stake mechanism to achieve consensus. Through its internal currency ADA, it allows peer-to-peer transactions and supports dApp development with a multiple-asset ledger and verifiable smart contracts.
What is our process to build a Cardano dApp?
Our team follows the right strategy to build Cardano dApps that align with the agile methodology development process. The following stages are involved in the development process:
Ideation
Selection of Blockchain Platform
Blockchain Ideation to identify other technology stacks for the application
Development of PoC or Prototype
Visual and Technical Designs
Blockchain App Development
Blockchain App Deployment
Maintenance and Upgrades
Why choose LeewayHertz as your Cardano blockchain development company?
Our Cardano blockchain development experts follow the agile methodology, which allows you to respond instantly to the slightest changes.
We design our work strategy in a way that perfectly meets your requirements.
We have partnered and worked with many reputed providers in various domains.
We have 12+ years of experience in the IT industry.
We understand the Cardano blockchain and ensure that you get optimum solutions for your business.
We have a dedicated team of top engineers to deliver quality-driven services.
What if I need more details on Cardano blockchain development?
You can always contact us and schedule a call to get more details.
With the help of NFT marketplace developed on Ethereum blockchain, you can leverage open transaction history for ownership verification.
read more