Hire Solidity Developers
Hire Solidity developers with hands-on experience in Solidity programming to add a technical edge to your company. Our Solidity developers have helped major companies create successful smart contracts and dApps aligned with their requirements, leveraging the power and potential of Blockchain.


Total Years of Experience
Core Expertise of Our Solidity Developers
Our Solidity developers quickly deploy blockchain development and provide reliable support for ongoing projects.
Smart Contracts Development
Our Solidity developers specialize in smart contract development that includes the writing, testing, deploying, and monitoring of contracts on different platforms such as Neo blockchain, Ethereum blockchain, and Hedera Hashgraph.
dApp Development
Our Solidity development team is adept at creating secure, user-friendly dApps using the Solidity programming language.
Digital Token Creation
We create digital tokens that can be minted, burned, upgraded, and transferred in your smart contract for your ERC20 token creation.
Testing and Audit
Our Solidity developers rigorously test and audit your smart contracts to make sure they are secure.
Crowdsale
We build Crowdsale contracts designed to help you manage cryptocurrency better and make this unique sales process more efficient.
Exchange Platform Development
Our Solidity developers can code, test, deploy, and secure exchange platforms smoothly and securely.
Why Choose Solidity for Your Business?
Solidity is a high-level, object-oriented language for implementing smart contracts.
Advanced-data Safety
Solidity's data safety features are one of its greatest benefits that allows you to define how data should be accessed or updated.
Better Transparency
You can publicly audit Solidity contracts, allowing anyone to view the contract code and its behavior.
Distributed Ledger
You can use Solidity to create contracts on the Ethereum blockchain, a distributed ledger that permits the creation of decentralized apps.
Open-source Technology
Solidity is an open-source technology, hence free to use. You can find the Solidity source code on Github.
Better Flexibility
Solidity is more flexible than languages like Java or C++.
Easy Integration
Since Solidity is a Turning-complete language, it is easy to integrate Solidity contracts into your business process.
Why Hire Solidity Developers from LeewayHertz?
Our Solidity developers can deliver exceptional business results, whether you need Agile development for a single application or a whole suite of Solidity project delivery.
Experienced Solidity Developers
Maintain Oversight and Control
Hand-Picked, Vetted Talent
Flexible Engagement Options
Our Blockchain Development Work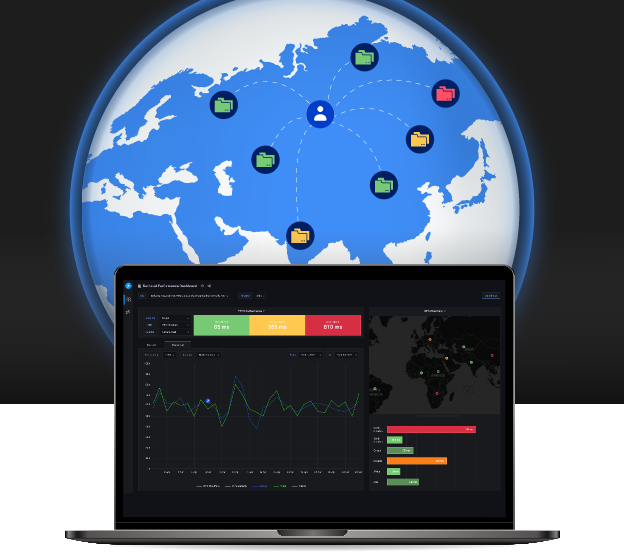 Web3: File Retrieval Dashboard
FileCoin Dashboard: A Web3 File Retrieval Network Monitoring Dashboard for the FileCoin Users
A dashboard for the Web3 Content Delivery Network (CDN) that lets Filecoin users stay informed on the performance of the best file retrieval networks. This platform helps to gather and analyze data from several data sources and displays real-time performance indicators on a detailed dashboard that is simple to grasp.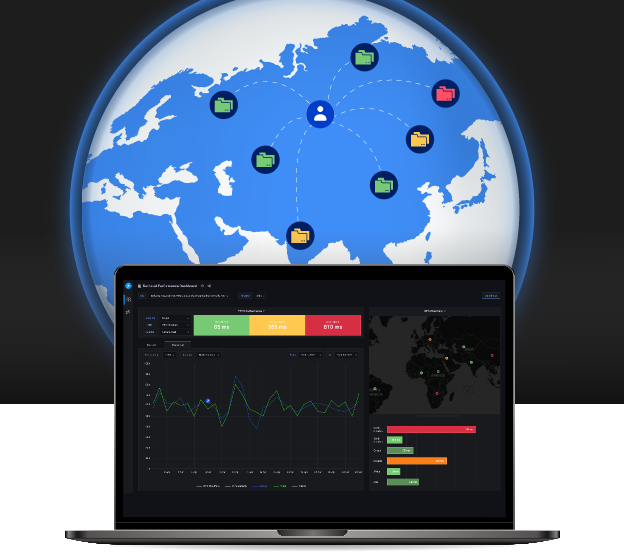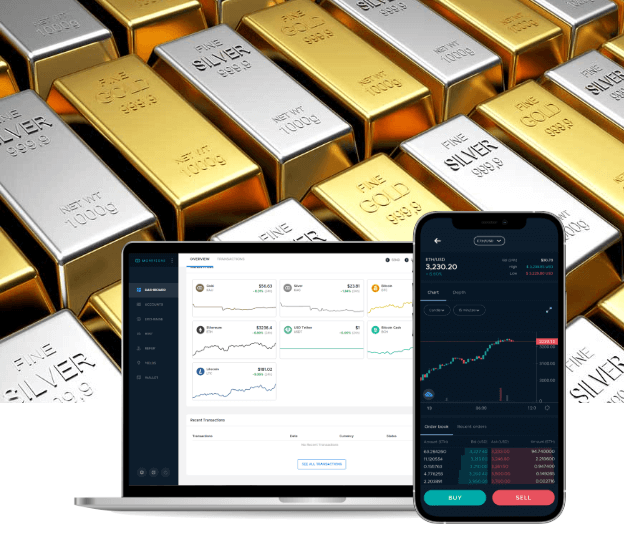 Monetary System on the Blockchain
We built a comprehensive monetary system on the blockchain that facilitates the storage and trading of digital currencies into a wide range of crypto and fiat pairs across the globe, all from one simple interface. We helped our client redesign the user interfaces of their website, create the node monitoring dashboard, update the stellar core version, and provide maintenance services to ensure that the platform is up and always running.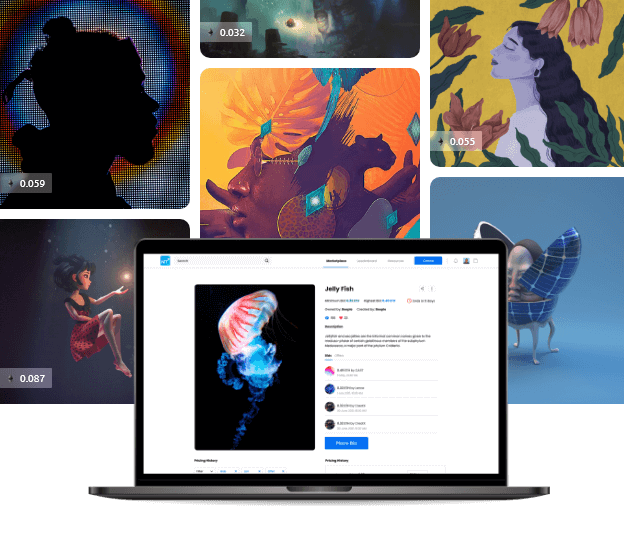 We have built a custom ready-to-deploy NFT Marketplace Platform to allow users to launch their own NFT marketplace platform and drive users to convert their unique assets into NFTs. The platform offers seamless options for both technical or non-technical users to buy/sell NFTs.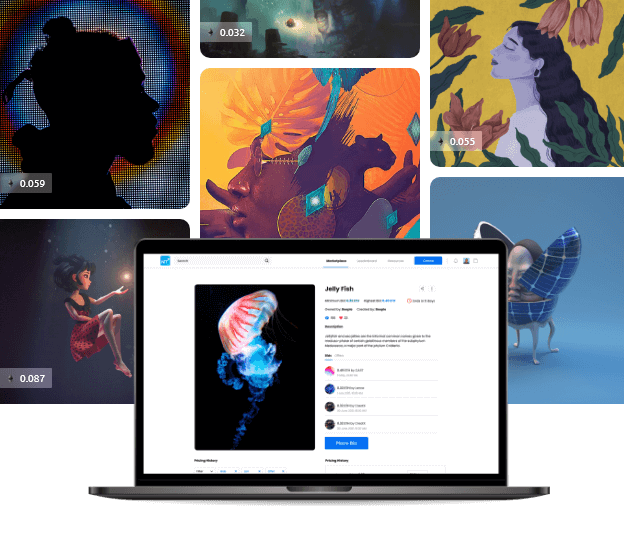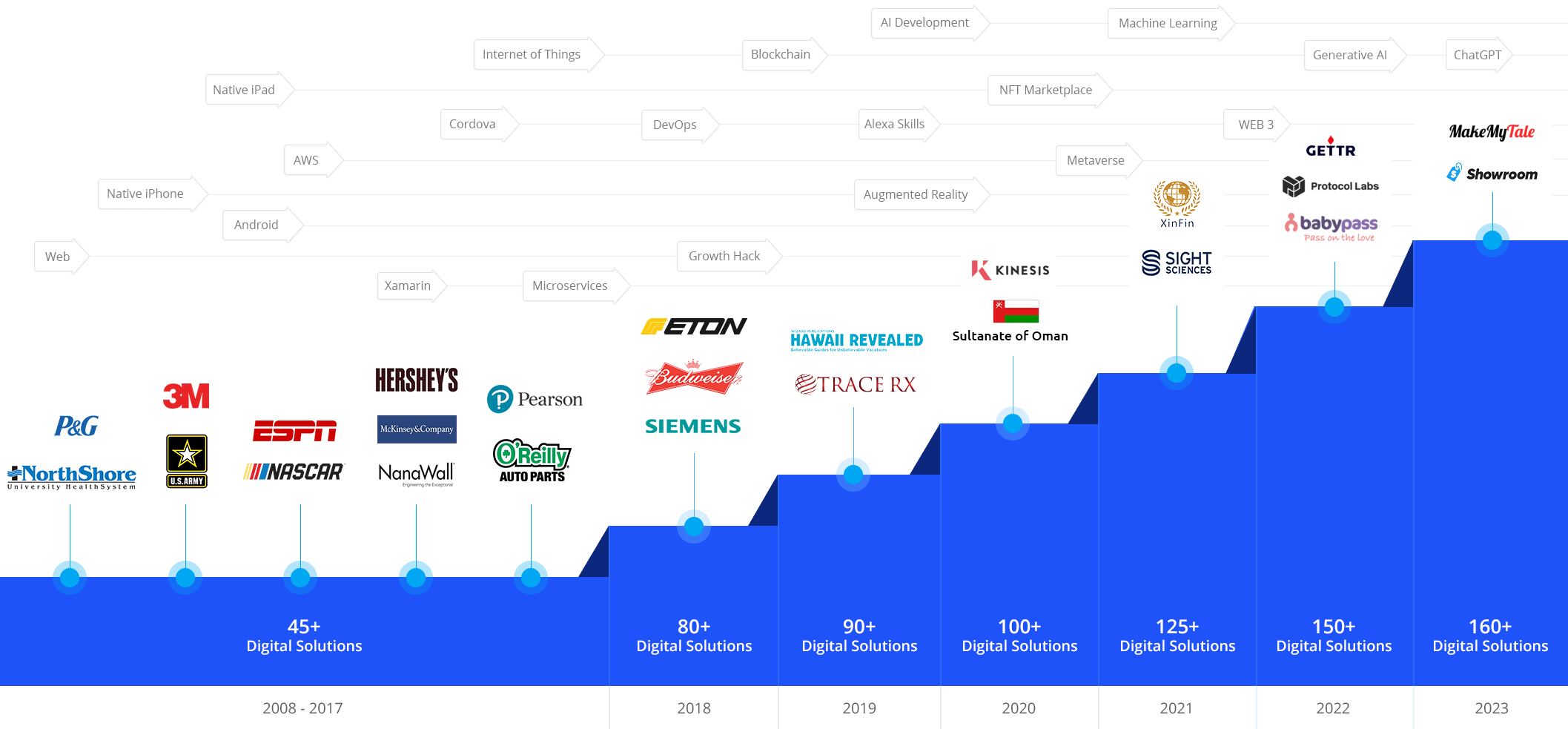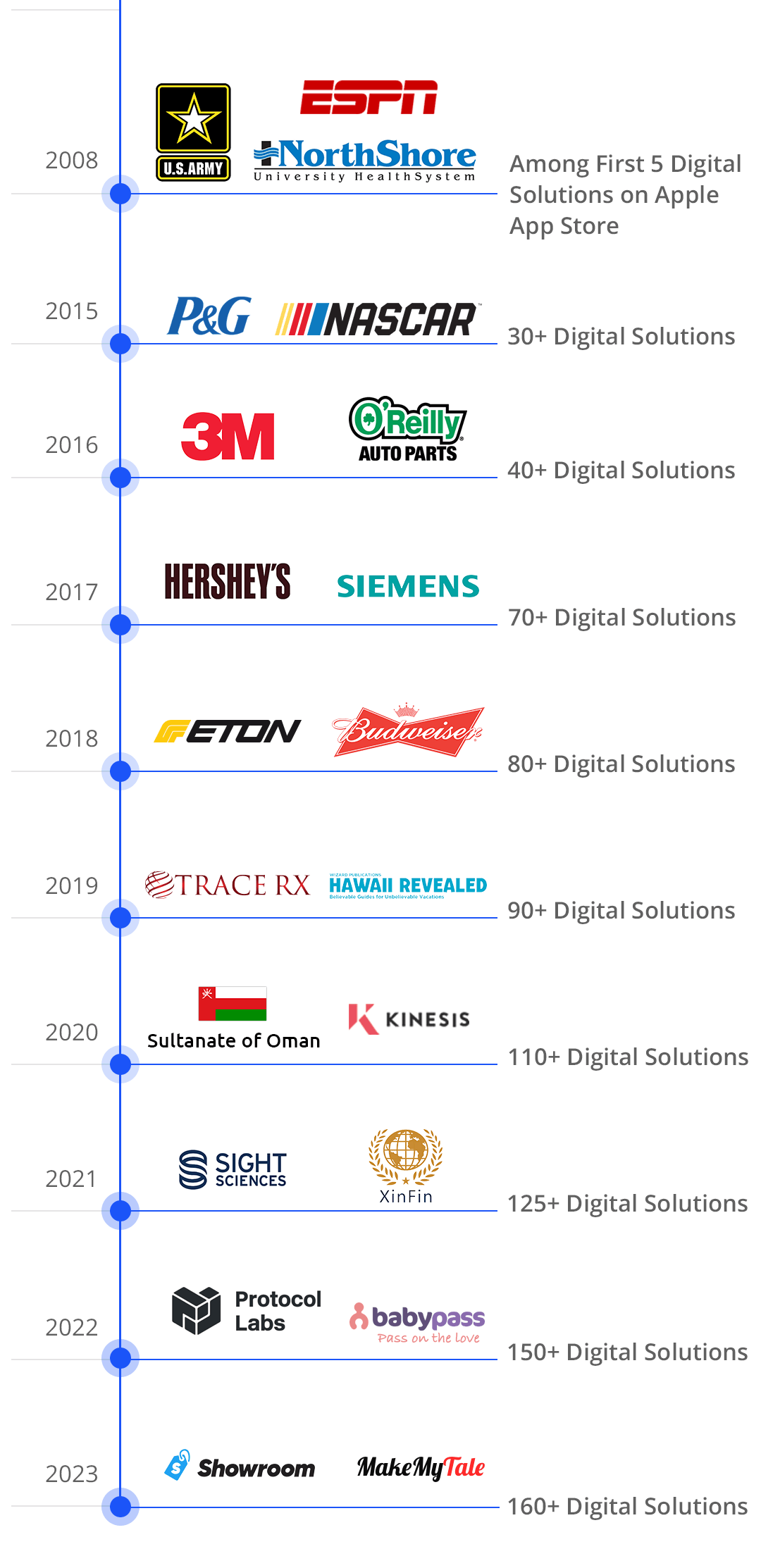 Dedicated Development Team
Our developers leverage cutting-edge cognitive technologies to deliver high-quality services and tailored solutions to our clients.
Team Extension
Our team extension model is designed to assist clients seeking to expand their teams with the precise expertise needed for their projects.
Project-based Model
Our project-oriented approach, supported by our team of software development specialists, is dedicated to fostering client collaboration and achieving specific project objectives.
1. Contact Us
Fill out the contact form protected by NDA, book a calendar and schedule a Zoom Meeting with our experts.
2. Get a Consultation
Get on a call with our team to know the feasibility of your project idea.
3. Get a Cost Estimate
Based on the project requirements, we share a project proposal with budget and timeline estimates.
4. Project Kickoff
Once the project is signed, we bring together a team from a range of disciplines to kick start your project.
Start a conversation by filling the form
Once you let us know your requirement, our technical expert will schedule a call and discuss your idea in detail post sign of an NDA.
All information will be kept confidential.
FAQs
Do you also have these questions?
What is the Blockchain Development and benefits ?
Solidity is an object-oriented programming language that can be used to implement smart contracts on different blockchain platforms. It is the primary language used by Ethereum and other private Blockchains that compete with Ethereum. It has a syntax similar to JavaScript and C, so developers can quickly learn how to create smart contracts.
Solidity allows developers to create applications that use self-enforcing logic in smart contracts. This leaves a permanent record of transactions. It supports libraries, inheritance, and a more complex user-defined type. This allows you to create other types, such as voting, crowdfunding, and multi-signature wallets.
Will the hired Solidity developer work only on my project?
Yes. A dedicated team of Solidity developers hired by you will work only on your project.
How to hire the right Blockchain Development Company?
Since the blockchain development is still new for many enterprises and startups, selecting the right custom blockchain development firm could be a challenge for you. Not every custom blockchain development firm can work the way you want; therefore, it is necessary to do a due-diligence while hiring the company for your project.
We have compiled a list of questions that you should ask a blockchain software development company when hiring them.
Following are some of the questions you should consider asking the blockchain application development firm:
How many years of experience does a company hold in the market?
What is the size of the team?
What industries has a company worked with?
What blockchain platforms a company works on?
Does the company provide end-to-end blockchain software development services?
What is the cost model for a company?
What technology stacks are used by a company for blockchain development?
How many blockchain projects the company has delivered?
The right blockchain software development services company should be able to answer all the above questions. Make sure you consider the above scenario while hiring the blockchain company.
Why should I hire Solidity developers from LeewayHertz?
Following are some of the reasons why you should hire Solidity developers from LeewayHertz:
Transparency and Integrity Our Solidity developers are transparent throughout the development process. Also, we maintain confidentiality by signing Non-Disclosure Agreements with our clients.
Agile Software Development Experts Our Solidity developers follow the agile software methodology for efficient functioning.
Flexible Engagement Models You can hire Solidity developers from our team as per your requirements on a fixed cost, monthly, or hourly basis.
Delivered 20+ Blockchain Projects Our developers have worked on over 20 blockchain projects in different industries like healthcare, supply chain, logistics, etc.
How can I hire a dedicated team of Solidity Developers from LeewayHertz?
You can hire a dedicated team of Solidity developers from LeewayHertz by following our simple four-step process:
Inquiry
Get in touch with us and discuss your business requirements.
Select CV
We will provide you with resumes of our Solidity developers along with their previous work, from which you can shortlist them.
Take an Interview
Once you've selected CVs, you can take interviews with those developers to find out about their experience and working methodologies.
Hire Resource
After taking the interview, you can go ahead and hire the developers you find most suitable and efficient.
Can I select my preferred Blockchain Development Team?
Yes, you can hire the blockchain development team according to your requirements and preferences. We will share the resumes of our blockchain developers for your blockchain development team. Then, you can select the one that meets your requirements and that team of developers works dedicatedly on your project.
A permissioned blockchain bridges the gap between public and private blockchains by allowing users' data to flow safely and transparently.
read more